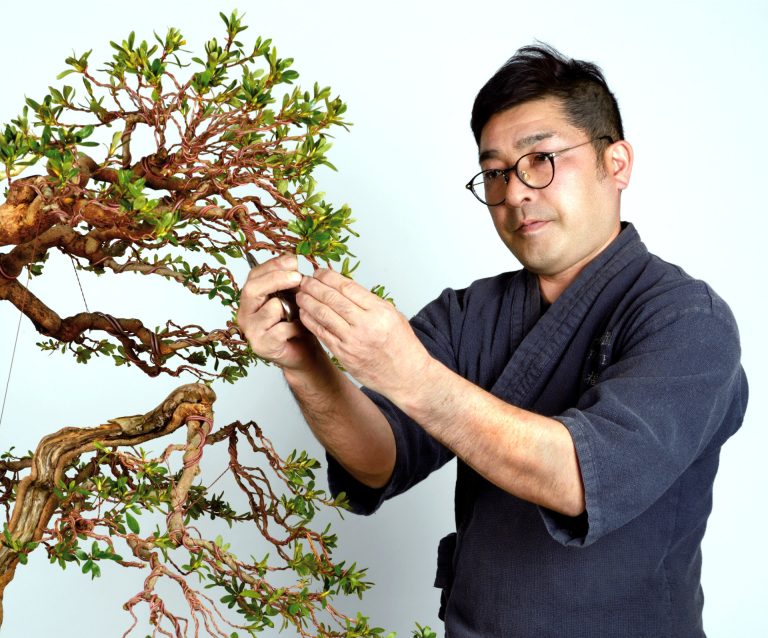 Spring
The material used here is a Satsuki. It is a twin trunk and there are two apicies, but without a clear and obvious overall direction. The first thing to do will be to determine the front of the tree and work from there.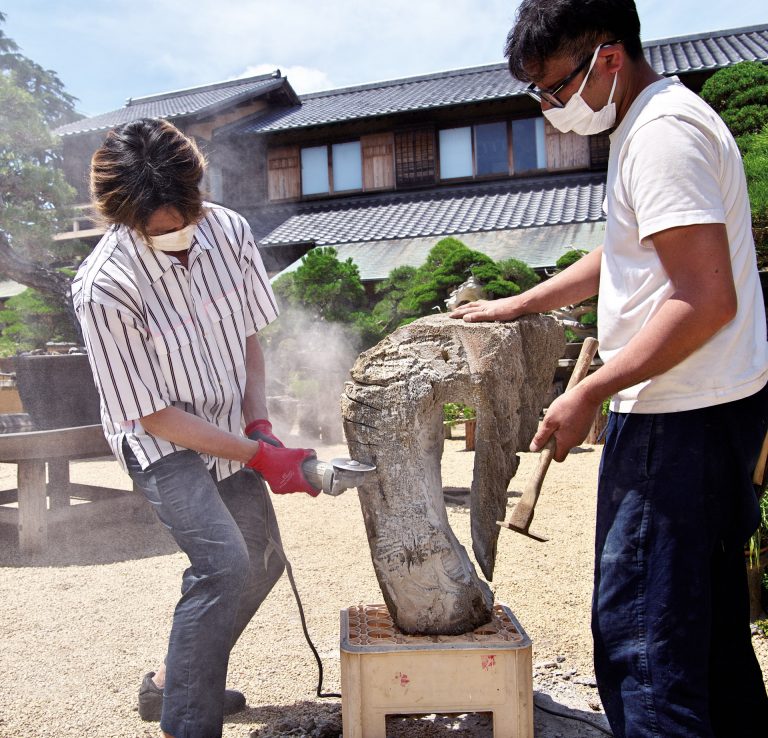 Workshop
Pop star Shintaro Akiyama jumps into the deep when creating a rock planting in cooperation with Kunio Kobayashi and Osamu Fukudate of Shunkaen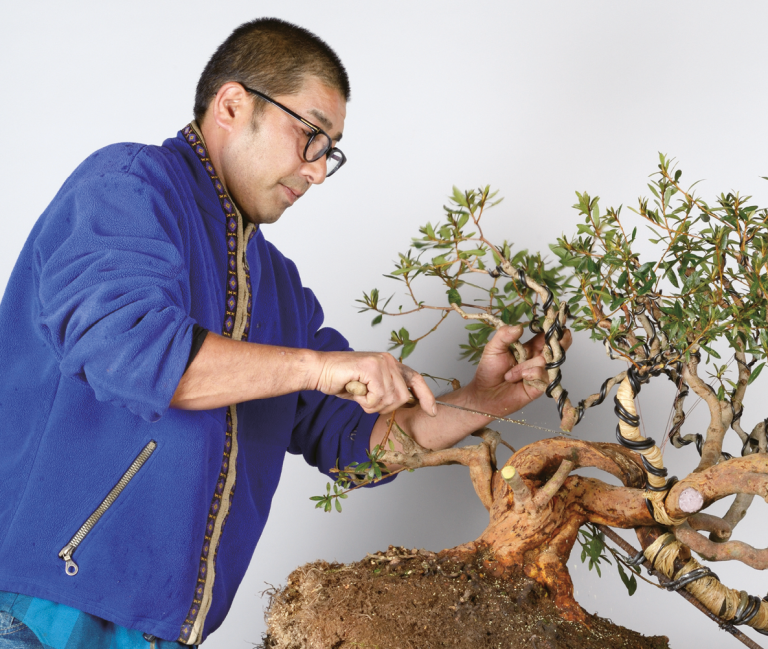 Styling
Solving the problems on a satsuki azalea Osamu Fukudate's (Shunkaen Bonsai Museum) first entry into the Sakkafu-ten received the Satsuki award. He also won recognition from the judges at the 43rd Nippon Bonsai Sakkafu-ten. As a result, he now has the opportunity to show off his skills here. Osamu Fukudate…...