Online magazine for Bonsai lovers
Read More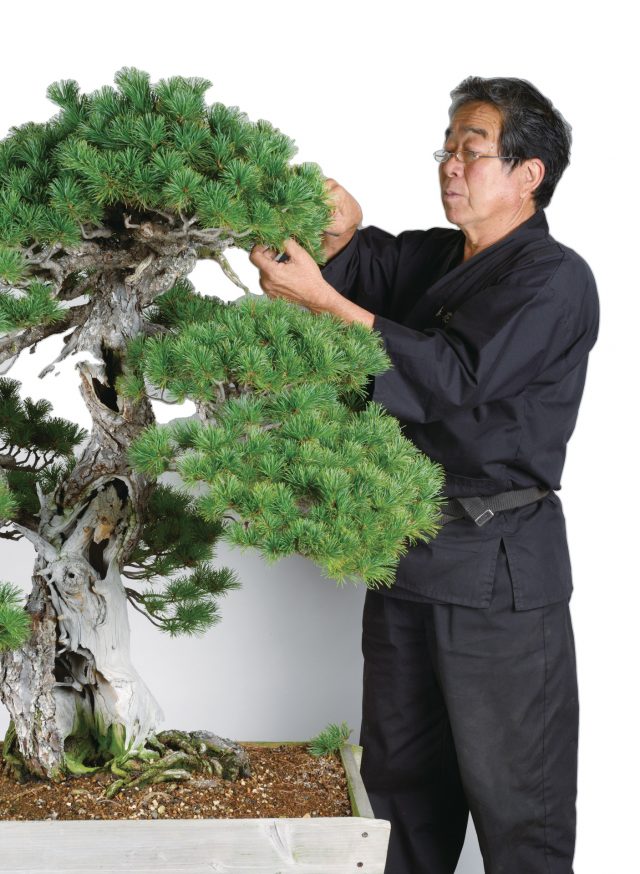 The pine called 'Okou no kyosho' is brought back into shape by Master Kunio Kobayashi
Read More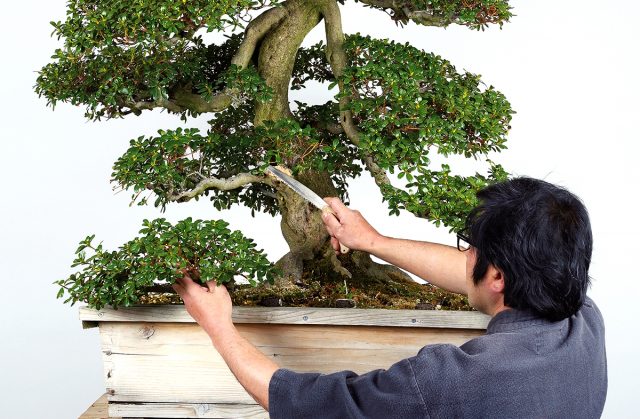 A rare Satsuki azalea is restyled
Read More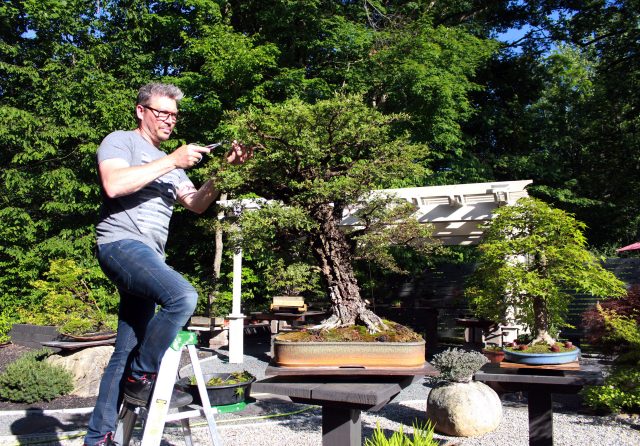 The bonsai passion of Sergio Cuan A huge fan of deciduous trees, Sergio Cuan, at first thought that bonsai might be just too difficult to grow. Sergio Cuan Born in: Havana, Cuba Married to: Laura...
Read More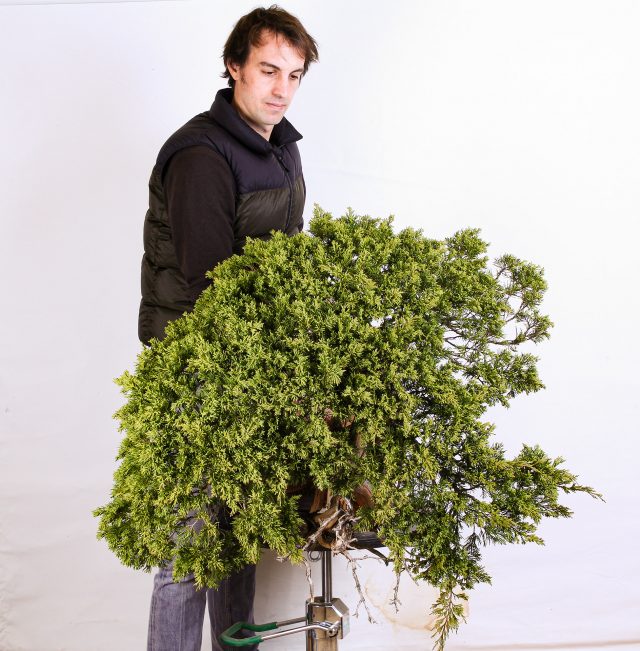 Untangling the dense foliage canopy of a sabina juniper Valentin Brose, former apprentice of Kunio Kobayashi, is a refined artist. The sabina juniper has such a dense canopy that all is hidden away from the...
Read More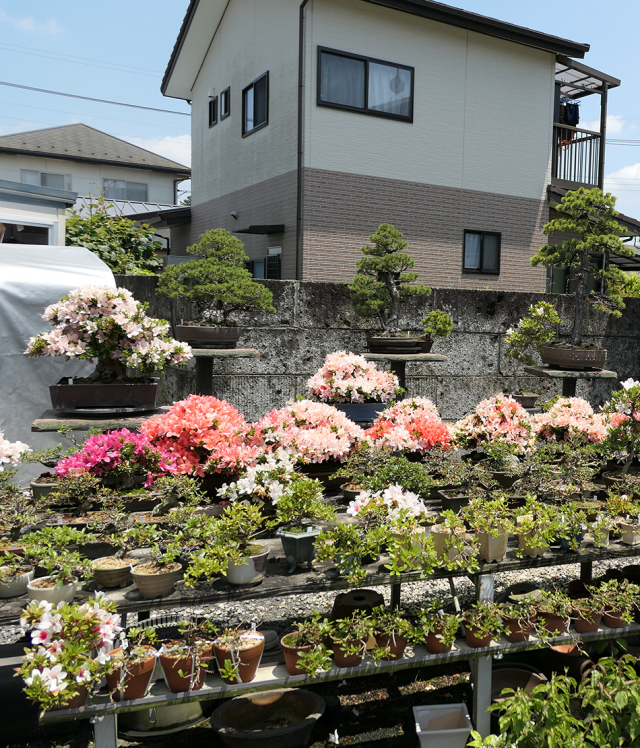 Janine Droste revisits the Mecca of satsuki bonsai If you say Kanuma you at once think of satsuki. Satsuki, or Rhododendron indium, is one of the most popular bonsai varieties cultivated in Japan. Needless to...
Read More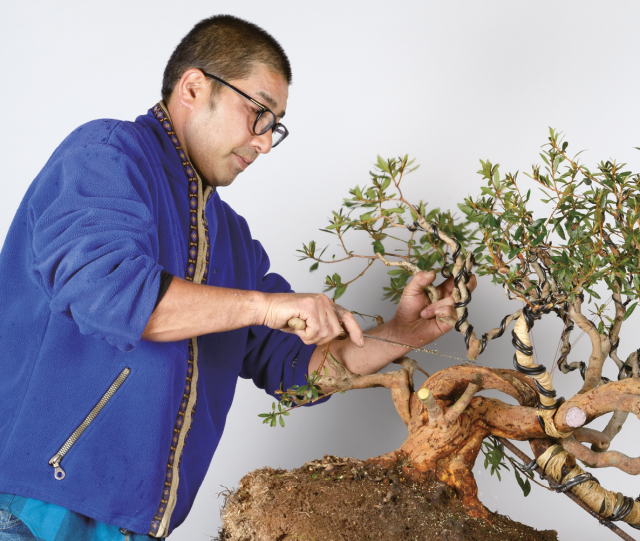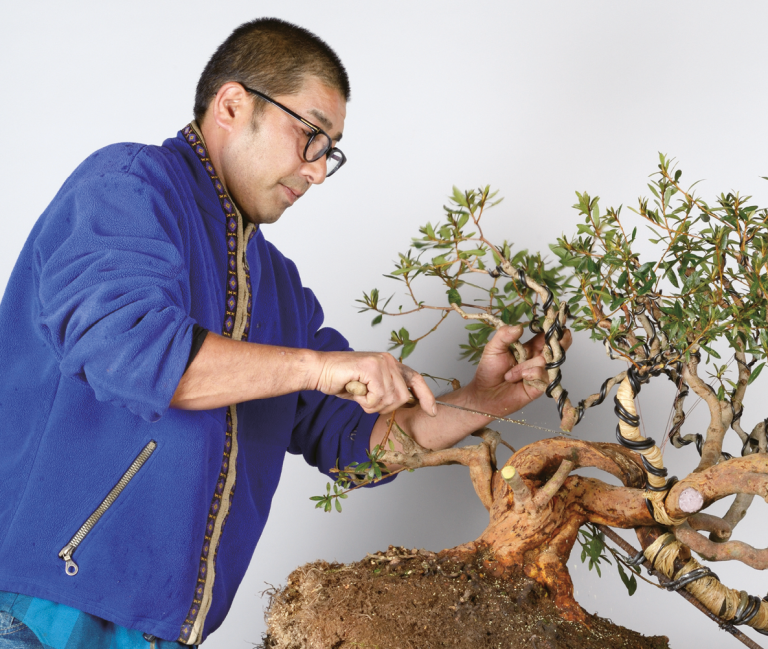 Solving the problems on a satsuki azalea Osamu Fukudate's (Shunkaen Bonsai Museum) first entry into the Sakkafu-ten received the Satsuki award. He also won recognition from the judges at the 43rd Nippon Bonsai Sakkafu-ten. As...
Read More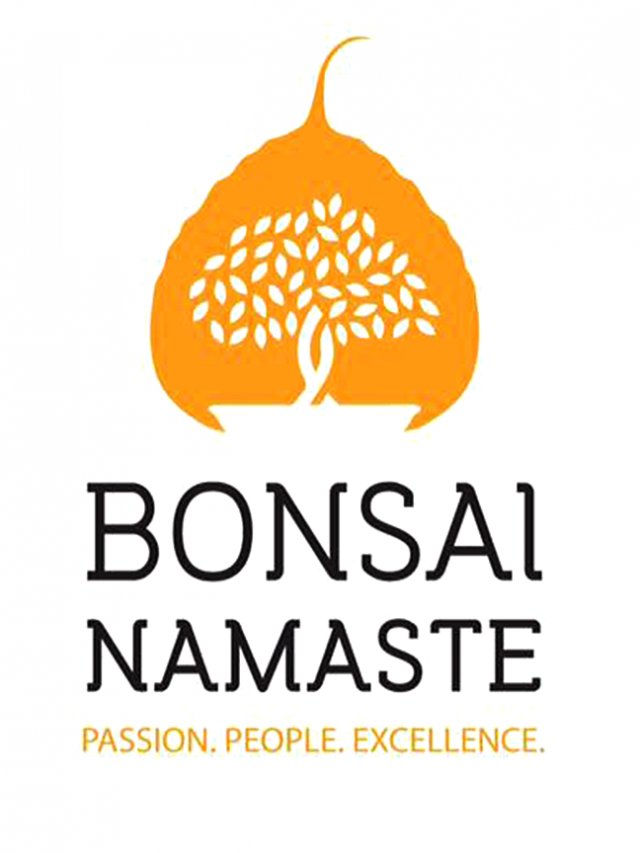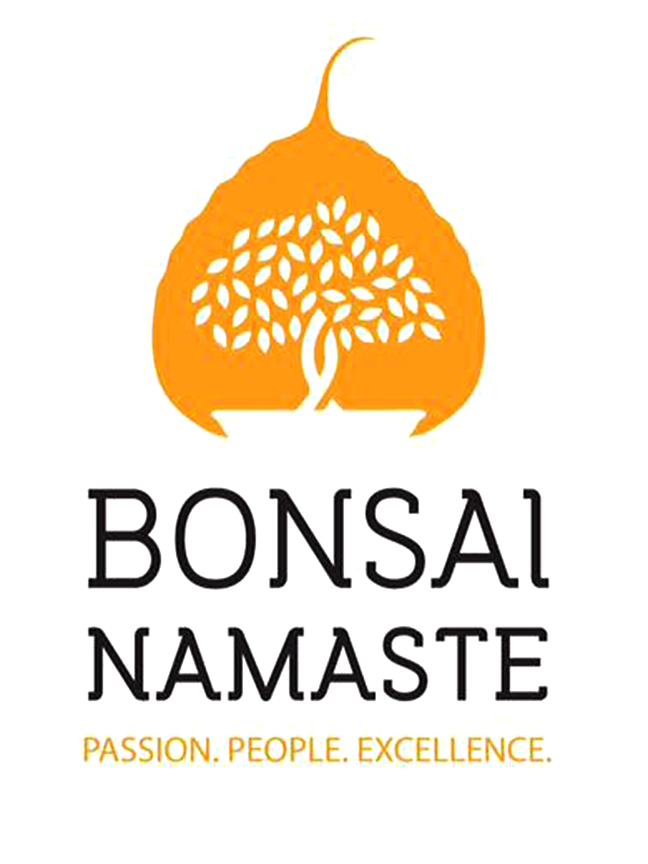 Three women from India began dreaming about a huge bonsai event with more than 1000 bonsai on display. This dream started more than 8 years ago. February 22-26 2018 it was finally realized. After much...
Read More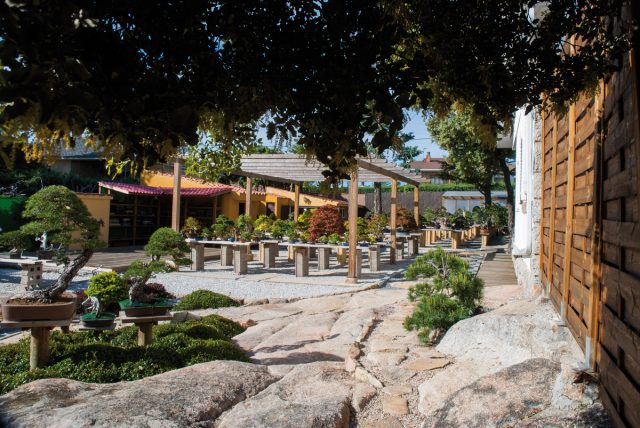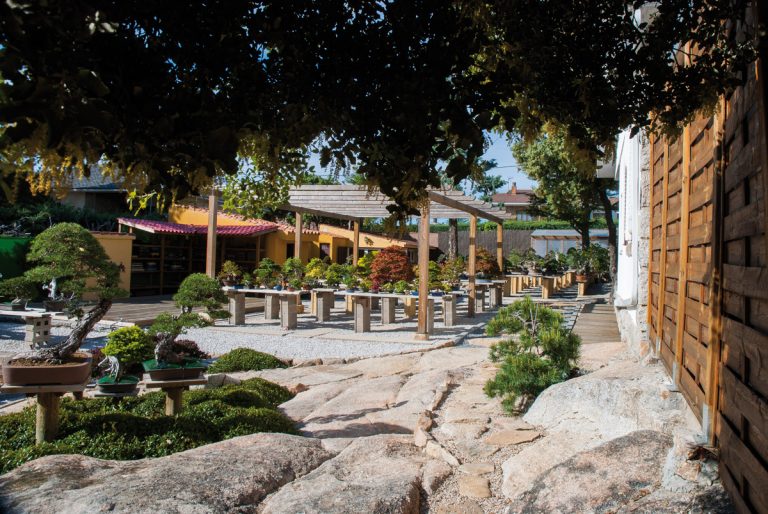 David Benavente lives his dream with a garden full of bonsai.Hidden in the mountains just a few minutes' drive from Madrid, David Benavente has his dream bonsai garden. It's a well laid out garden with...
Read More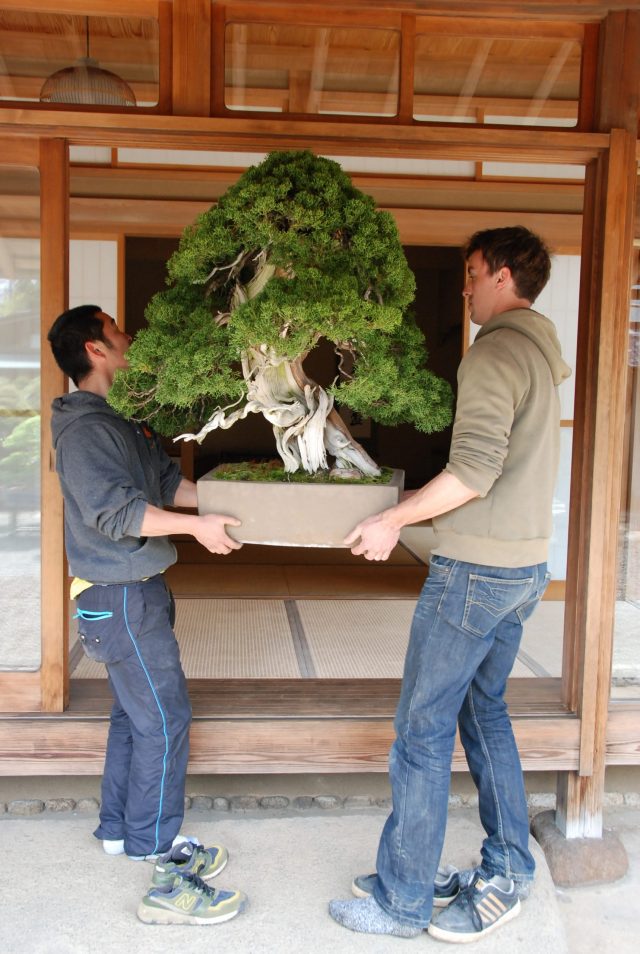 A professional gardener, German Valentin Brose's love of bonsai drew him to Japan to learn more about this fascinating art. So he
decided to quit his job and went to work for famous Master, Kunio Kobayashi. He soon found out that life as a student is somewhat
different ...
Read More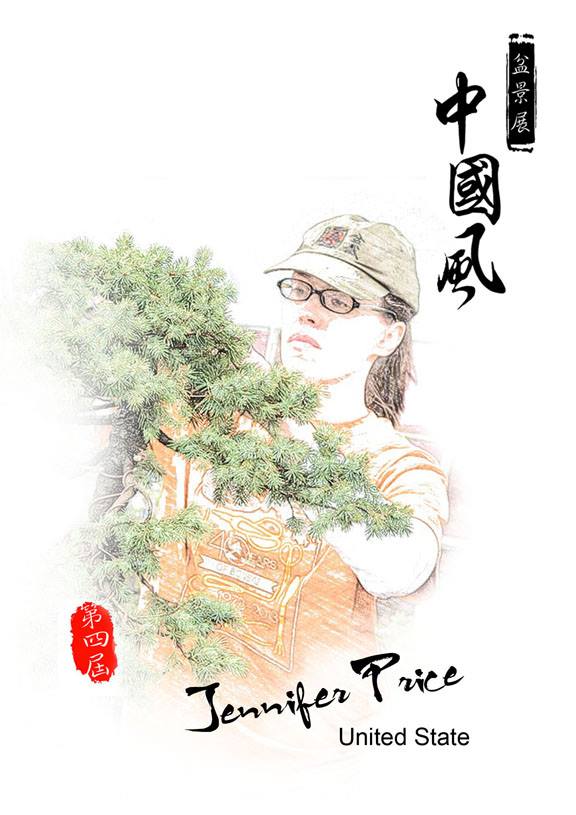 Jennifer Price discovered bonsai 8 years ago after retiring as a professional ballerina. She had the opportunity to study with long-time friend and teacher, Jim Doyle and, through Jim's influence, went to work with artists...