Online magazine for Bonsai lovers
Read More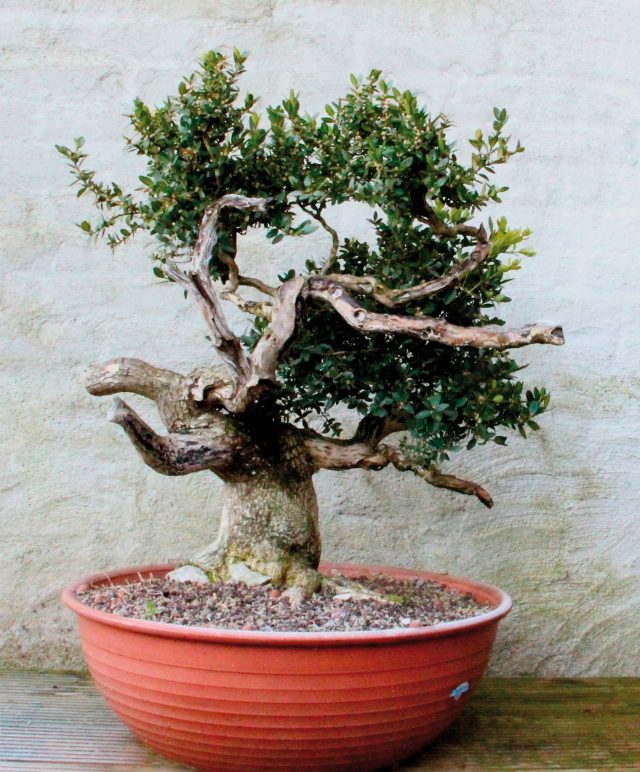 François Jeker takes a look at Jos Sprengers' Buxus.
Read More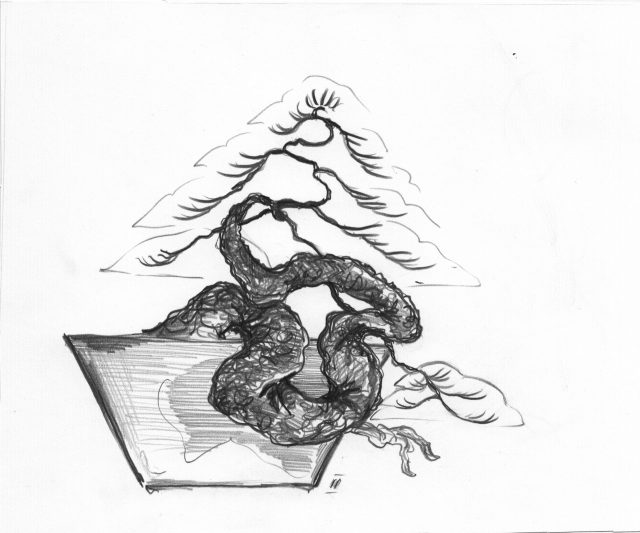 Serge Clémence sketches options for the oak of Kai Kempf The oak (Quercus pubescens) or downy oak, shown here is a fine tree and very interesting, native to southern Europe and Southwest Asia. Downy oaks...
Read More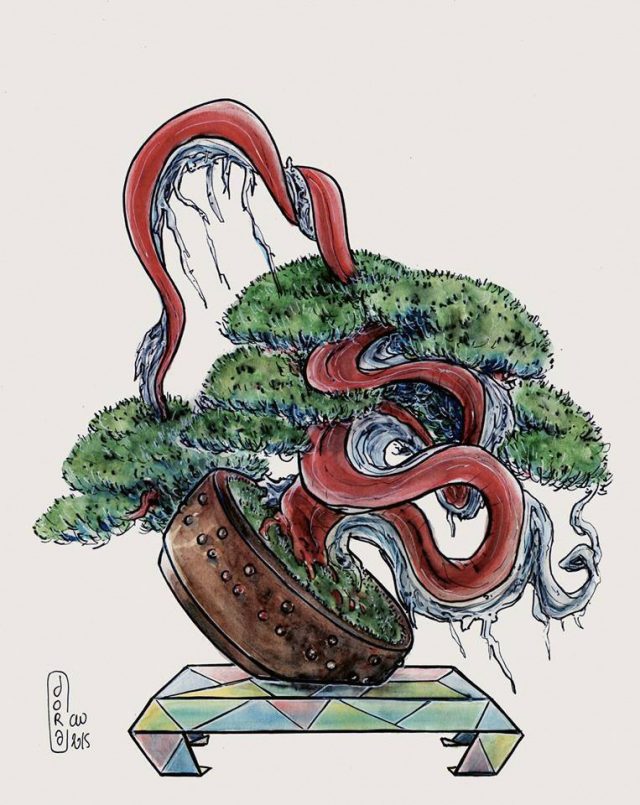 The fascinating bonsai world of Laurent Darrieux. Laurent Darrieux has practised bonsai for more than three decades. His work speaks of a unique approach, non-conformist and somewhat rebellious, too. What was your professional education? Like...
Read More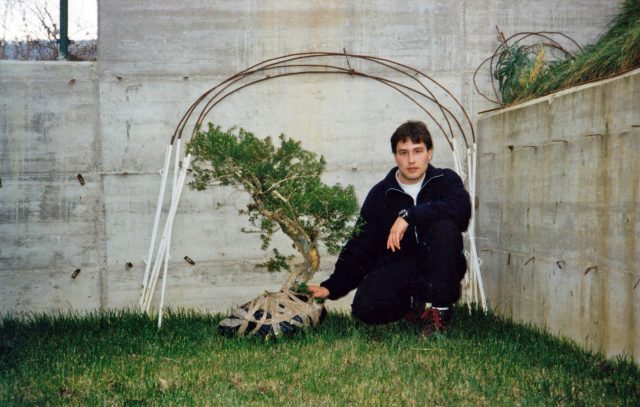 When he acquired a Buxus, David Quintana had not a clue where to start More than twenty years have passed since this tree and I first got together. And over the course of these years...
Read More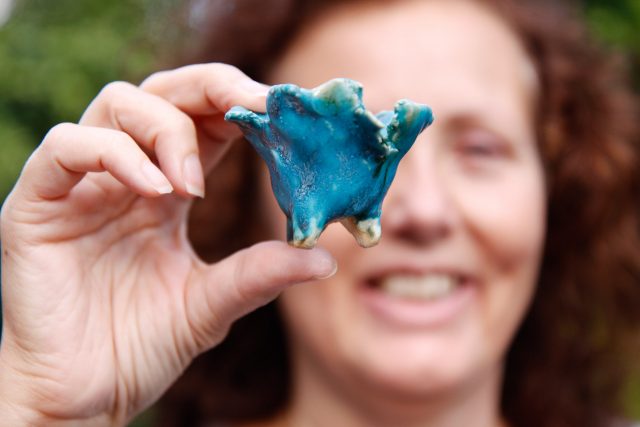 Made Bonsai Pots – artistic team-work Manon Jamin and partner Edwin Koppers live a life filled by bonsai. Manon makes pottery and Edwin, besides the bonsai, draws the pot designs. How did you get into...
Read More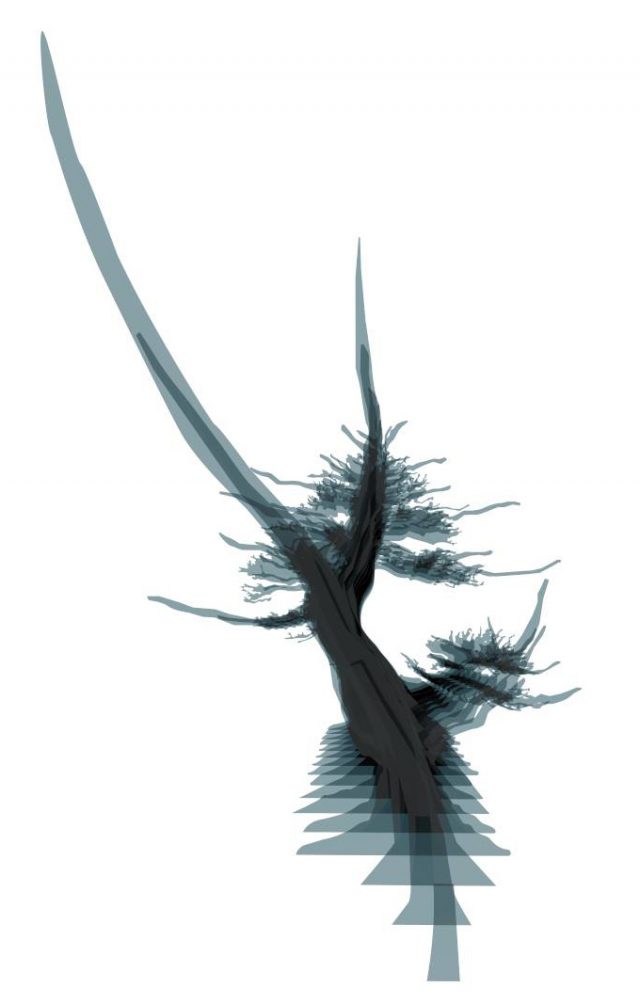 …or why sometimes you need to get rid of the tree to see the bonsai Ofer Grunwald does not fear the experiment. With a sculpture created from an image of a bonsai, he examines the...
Read More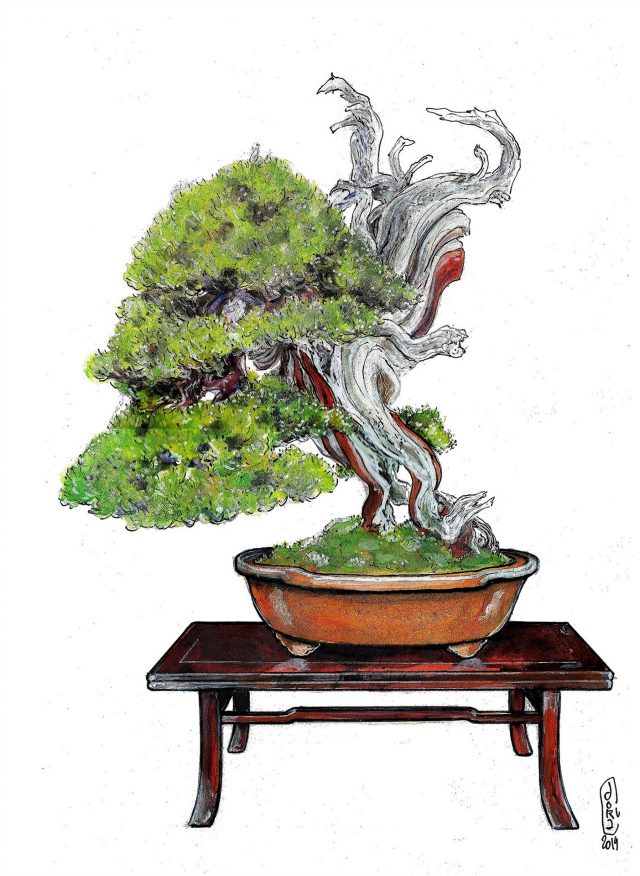 Hervé Dora, the 'Best New Style' winner at Bonsai San Saulieu (FR) 2019 had an education in art and philosophy, which explains his different approach to bonsai. What was your training? I have Beaux-Arts training...
Read More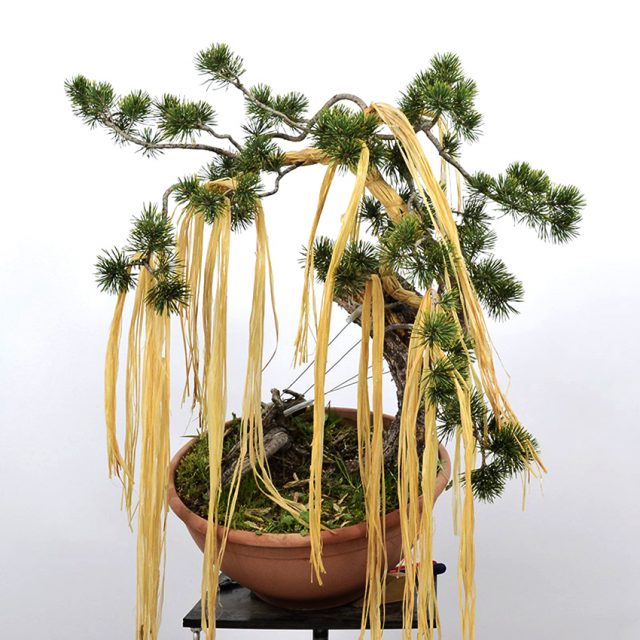 There is almost no material that is completely useless David Soto: 'My students, often try to mimic the work of great masters. It's only natural, and if you don't own one of those very high...
Read More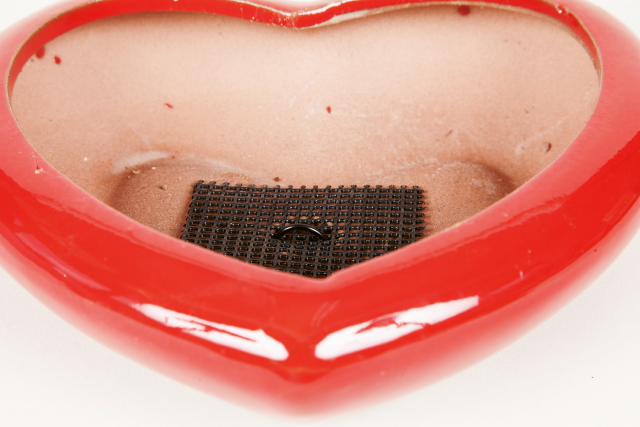 Creating a moyogi with a small pine Under guidance of Hiroki Miura (Miura Baijyu-en) Ayaka Yamamoto, lead singer of the Japanese girl band NMB48, works on creating a small black pine in the informal upright...
Read More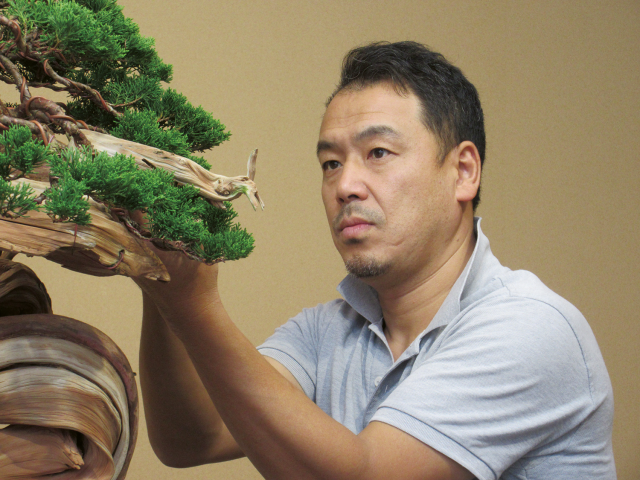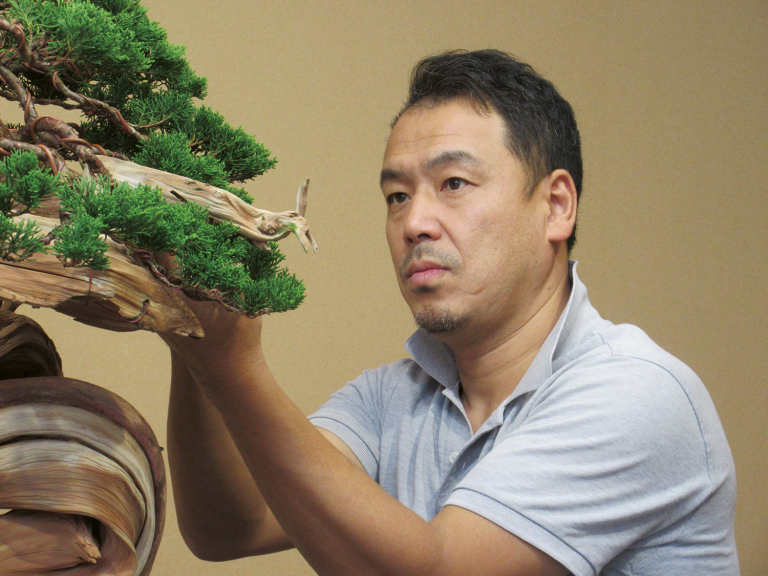 Isao Omachi's creates the bonsai his father envisioned Solving the problem with a new styling on a Juniper by turning the tree upside down using and making the most of the twist in the trunk...
Read More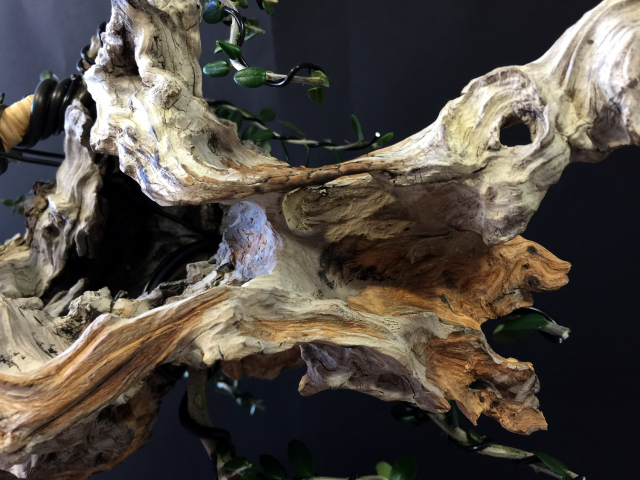 Wild olive trees provides one of most ideal materials for bonsai Marcial Yuste Blasco, who runs a bonsai school in Spain, prefers to work on material from the wild. For Marcial, it possesses the characteristics...
Read More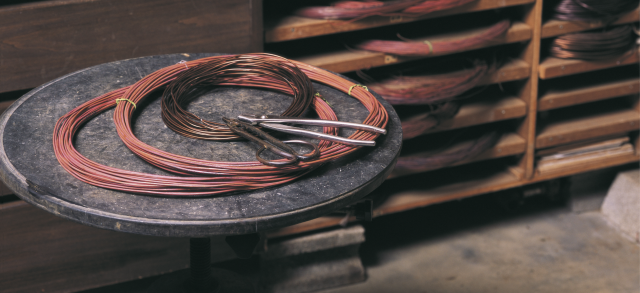 Winding wire around a branch is easy; effective wiring is more difficult Wiring is an indispensable skill in bonsai; it is something that needs to be used at many stages in tree development, from the...
Read More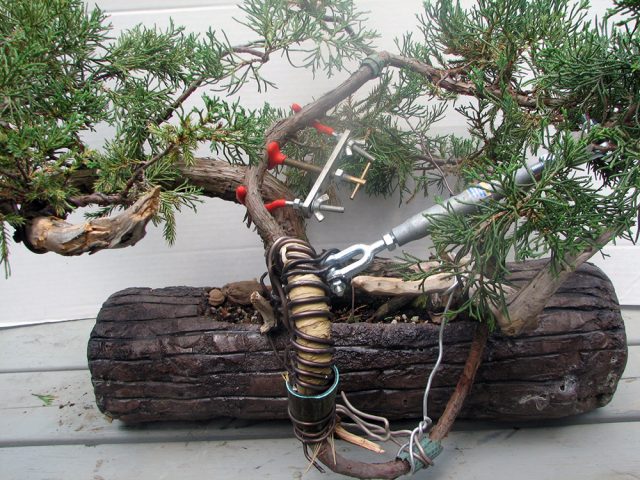 Jan Culek sketches options for the juniper of John Rigg John: 'I had this tree in the garden for about 17 years. It has lots of curving branches with partial deadwood. I have been working...
Read More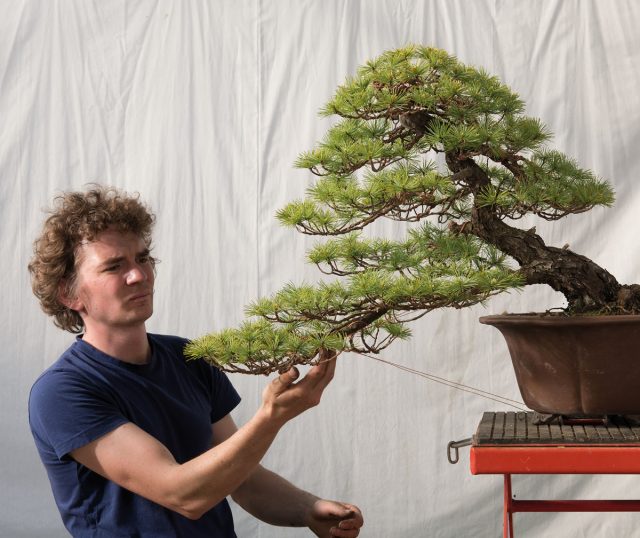 Jan Culek sketches options for Max Ludwig's juniper The tree looks quite fresh and I would like to recommend working first with the essential things for junipers — the live veins and deadwood. The trunk...