Online magazine for Bonsai lovers
Read More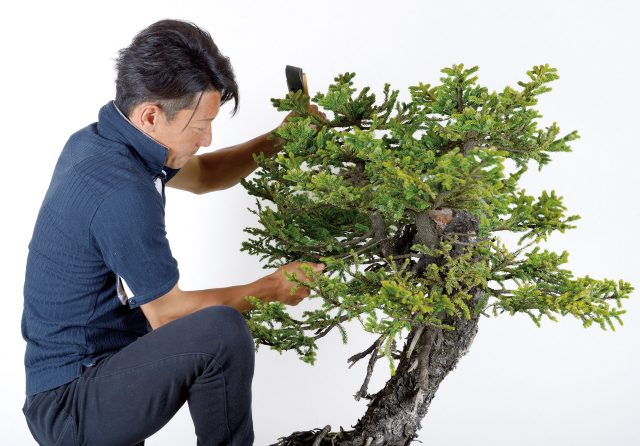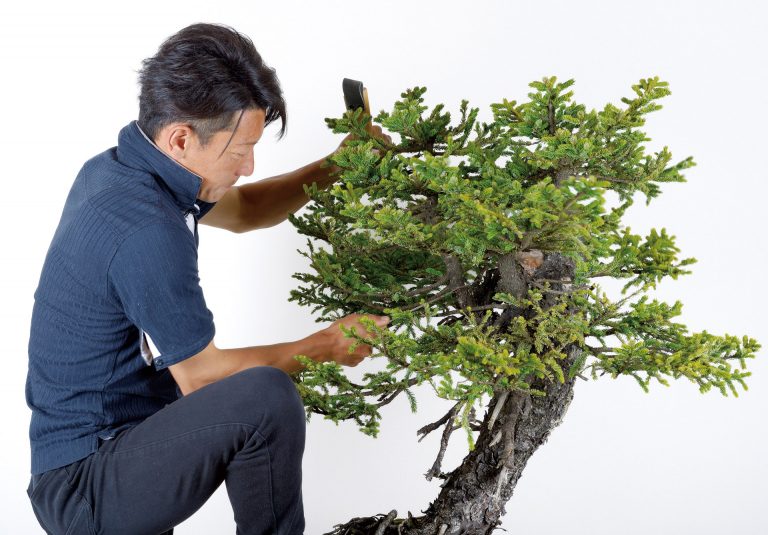 Transformation of an Ezo Spruce by Urushibata and Fujikawa
Read More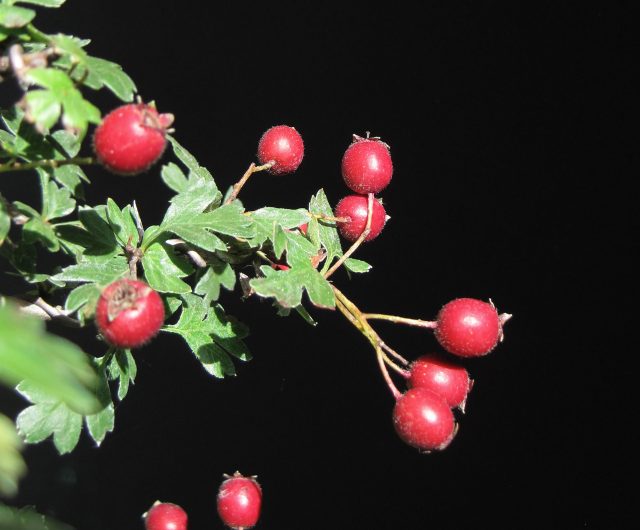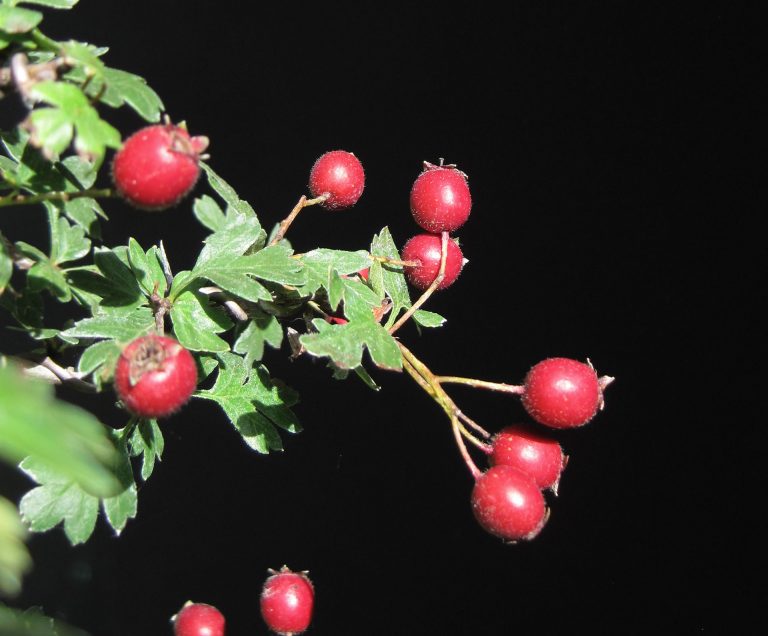 Harry Harrington sums up the tasks for late summer and early autumn July in the Northern Hemisphere sees the last flushes of growth in most of the broadleaf and deciduous trees. After the vigorous growth...
Read More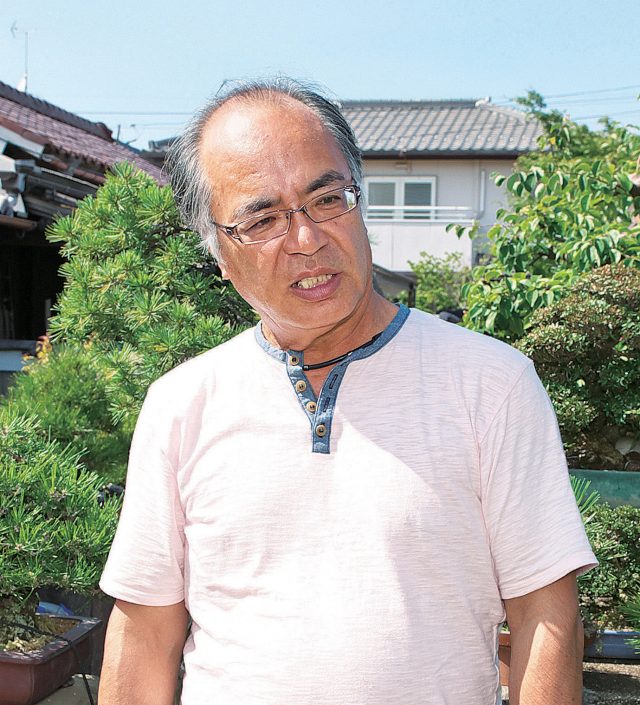 Harumi Ishii (Ueharu-En) will guide you through the techniques of creating shohin from hawthorn Material 1: Japanese hawthorn (large tree) All the branches are focused in the top section of the tree and there are...
Read More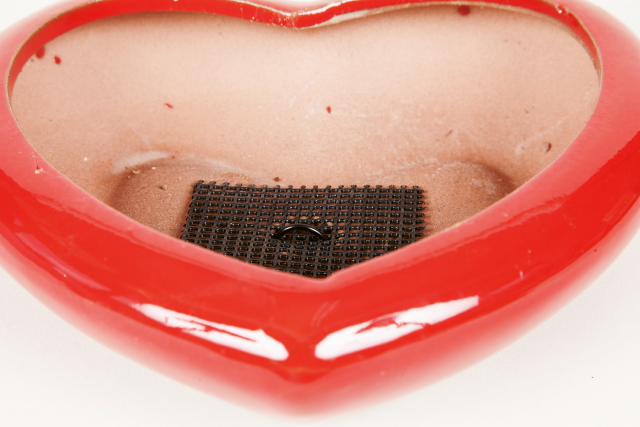 Creating a moyogi with a small pine Under guidance of Hiroki Miura (Miura Baijyu-en) Ayaka Yamamoto, lead singer of the Japanese girl band NMB48, works on creating a small black pine in the informal upright...
Read More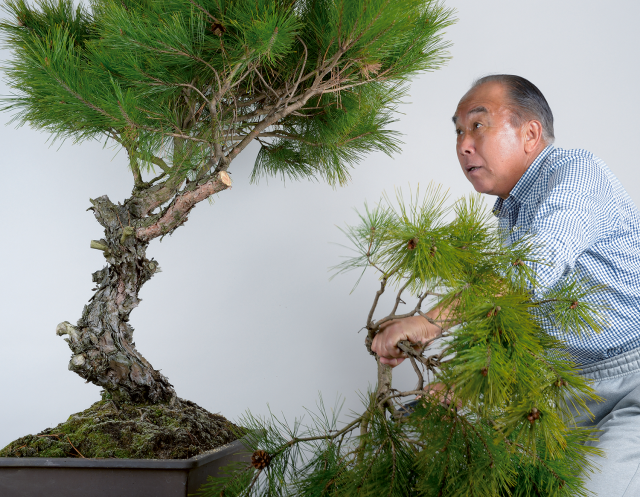 How to deal with upward-growing branches on a pine Impossible material with all its branches growing upwards becomes a fine bonsai. Toshio Ogawa notes the superb movement of the lower trunk and solves the problem...
Read More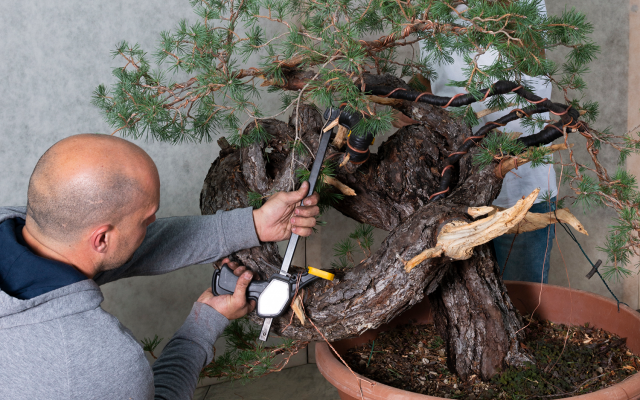 How to bend thick branches Sometimes wire is simply not enough to bend the branch in the desired position. Here we sum up the proper techniques to make things bend smoothly. Lower a branch by...
Read More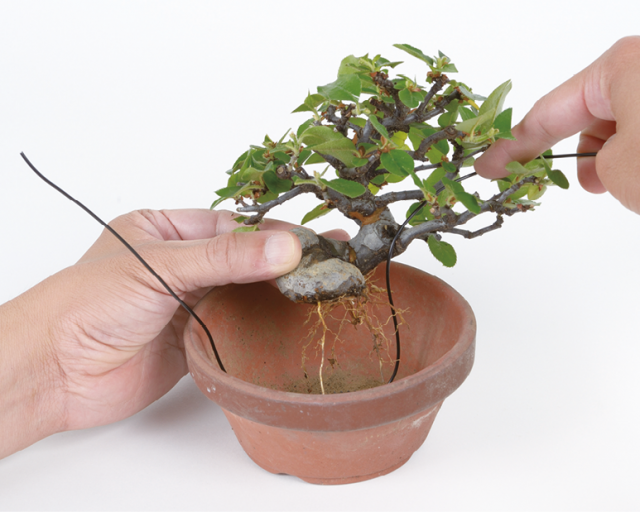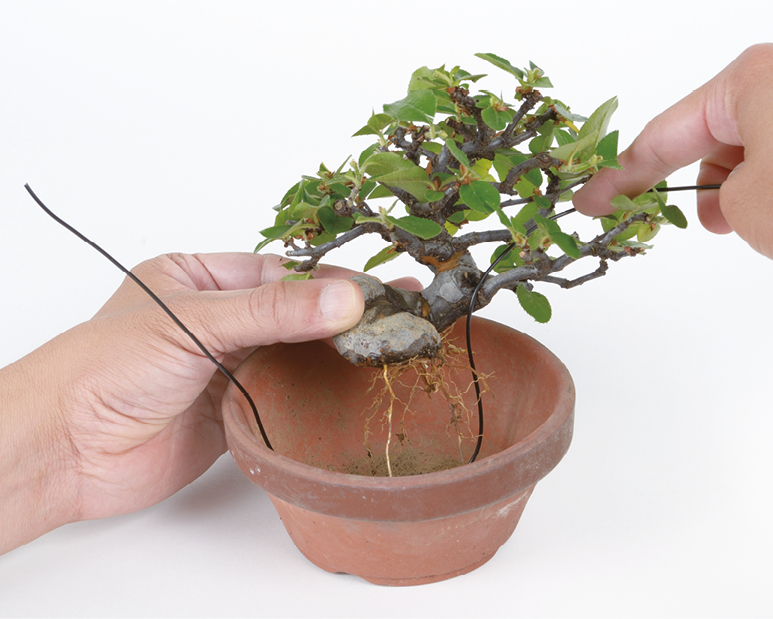 Air-layer experiment. What works best: Sphagnum or a tourniquet? Yukio Hirose (Yamato-en) is up for an experiment. Which of the air layer techniques gives best results, the one that uses sphagnum only, or the technique...
Read More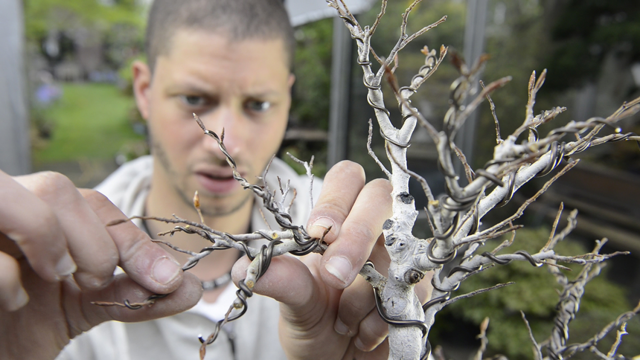 The charm of the Fagus crenata – Japanese beech The Japanese beech is always an exhibition eye catcher. Its smooth grey-white bark and muscled trunk give the tree a most majestic appearance. Easy to work...
Read More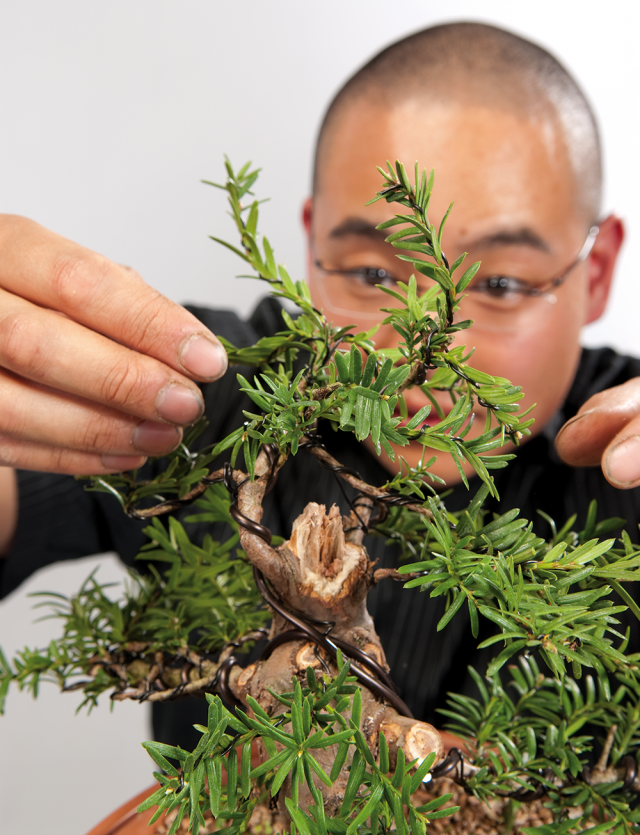 A simple yew can be made into a stunning small bonsai in just a few steps. Michael Tran of Minoru bonsai guides you step by step in how to create a bonsai from a yew....
Read More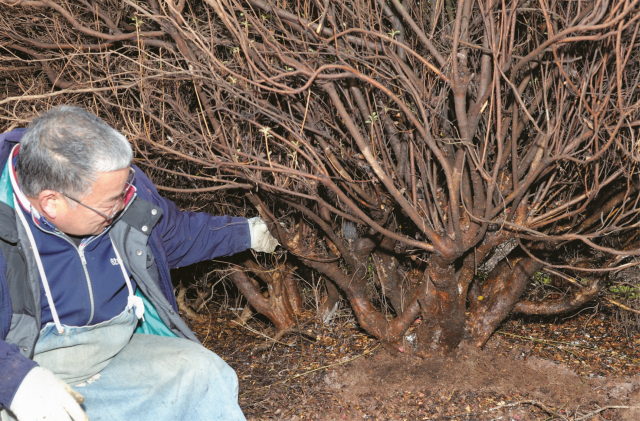 Satsuki specialist Tadao Tabata saw bonsai potential in the many trunks In a field at the base of Mount Akagi more than a thousand satsuki were planted and then grown wild. Two years ago this...
Read More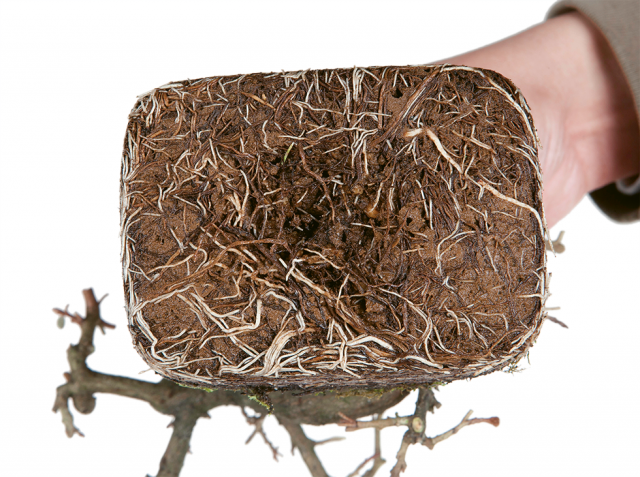 Understanding the basics of repotting through the example of a young tree One of the big objectives in repotting is to remove a tree's old roots to provide more space for new roots to grow...
Read More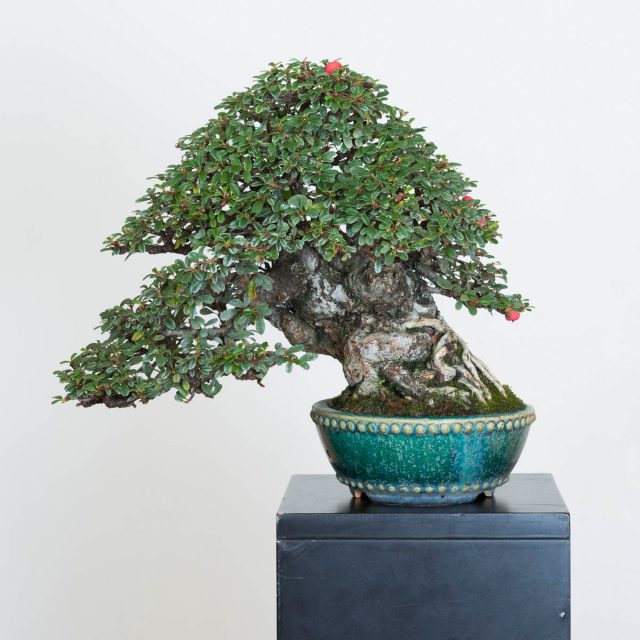 An extremely versatile and easily grown plant. It enables the grower to happily style away with very satisfying results. Bruno Wijman shows the amazing results after a few hours' work. 1. Analysing the tree This...
Read More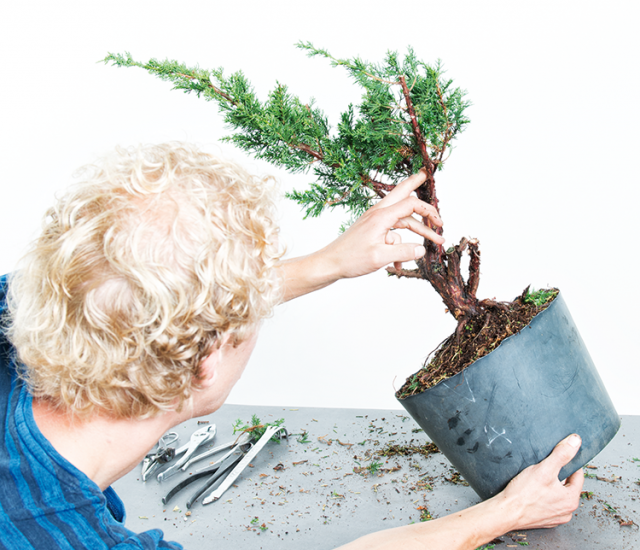 It's almost needless to say that junipers are the most popular material for bonsai. They can withstand lots of work done in a short period of time. Available at most nurseries in all kinds of...