Online magazine for Bonsai lovers
Read More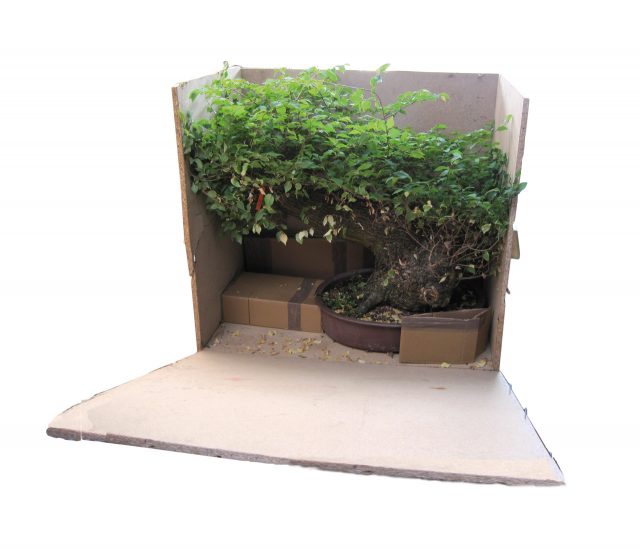 Harry Harrington works on a very bulky elm that has no tapering. By carving the trunk the problem is solved.
Read More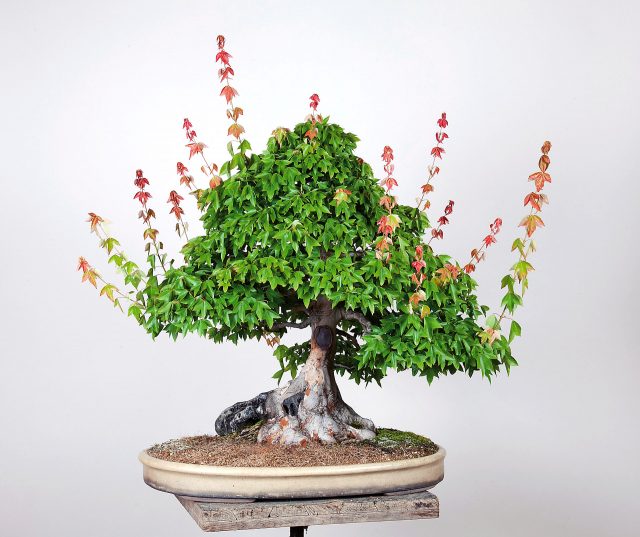 Maintaining and improving a rock-grown Japanese maple.
Read More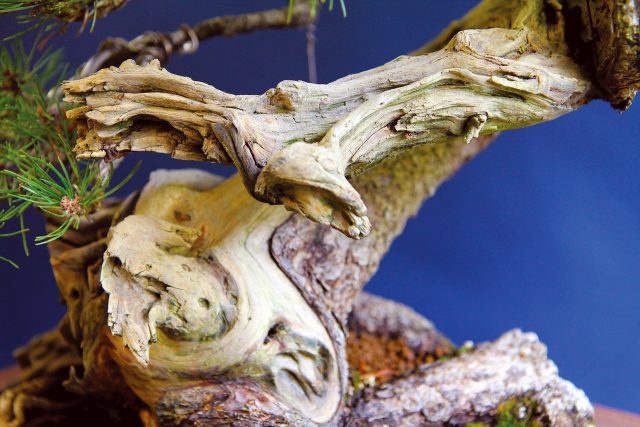 François Jeker looks back on 19 years' evolution of his mugo pine.
Read More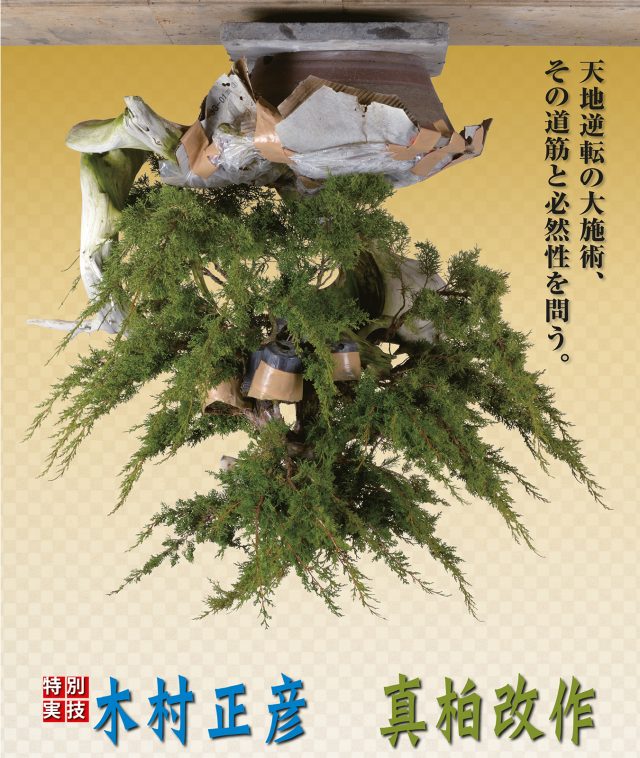 To get the best results Masahiko Kimura flips a juniper upside down Just turn it upside down, a brilliant idea, which for many would be an impossible option; not so for Masahiko Kimura Another upside...
Read More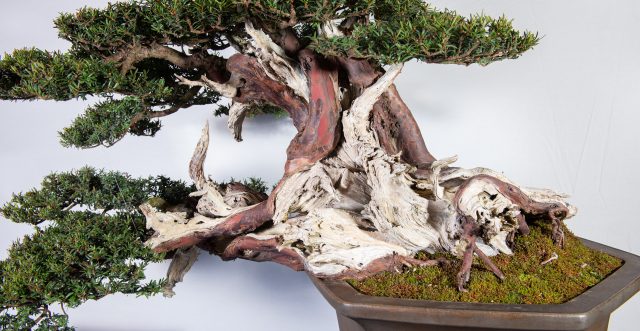 Update: Amigos of the tejos A small peek back at a tree created in 2010 by Kevin Willson. During the XX Trophy, held in February 2019, we came across an old friend, a yew styled...
Read More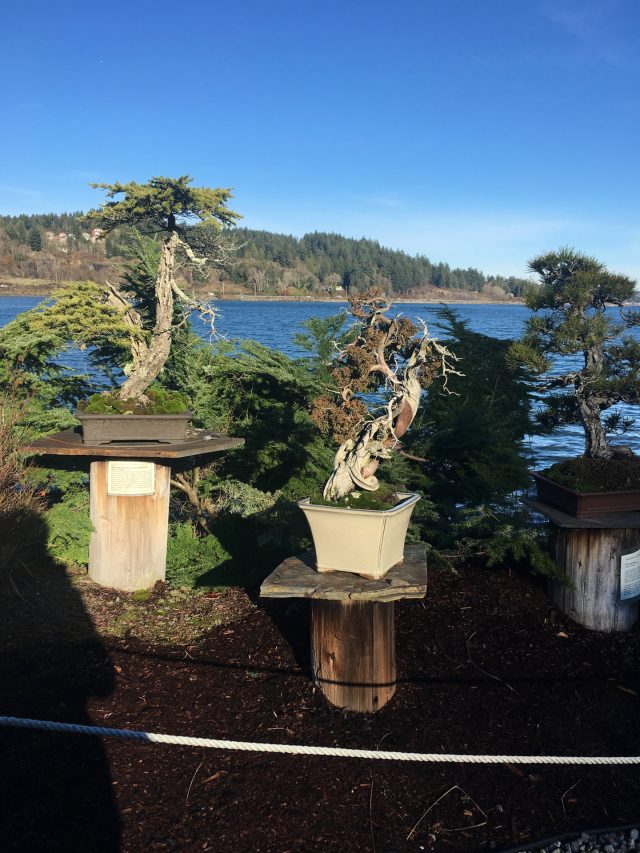 Elandan, a world of rock, wood, and bonsai by Dan Robinson 'A beautifully groomed tree in the prime of its life doesn't tell me much of a story. I want my trees to look profoundly...
Read More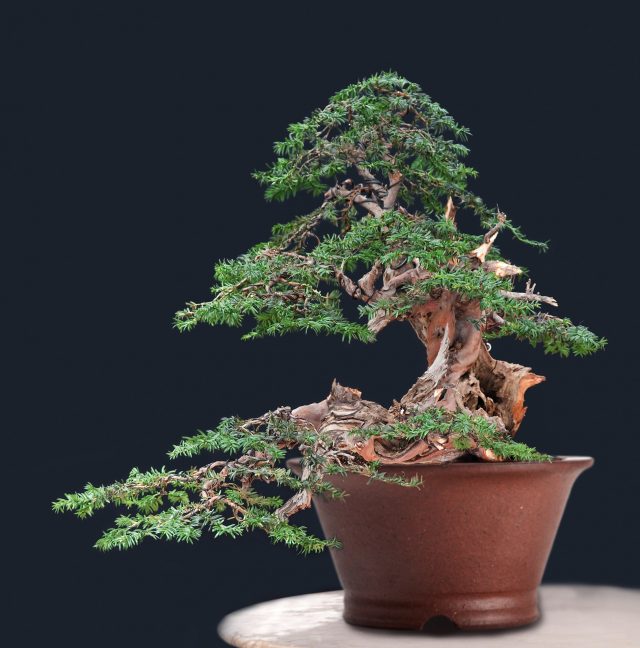 How to transform a 'pig' of a tree into a breathtaking cascade Kevin Willson had a few years stay in sunny Alicante, Spain, where marvellous material can be found. Dug from the surrounding mountains are...
Read More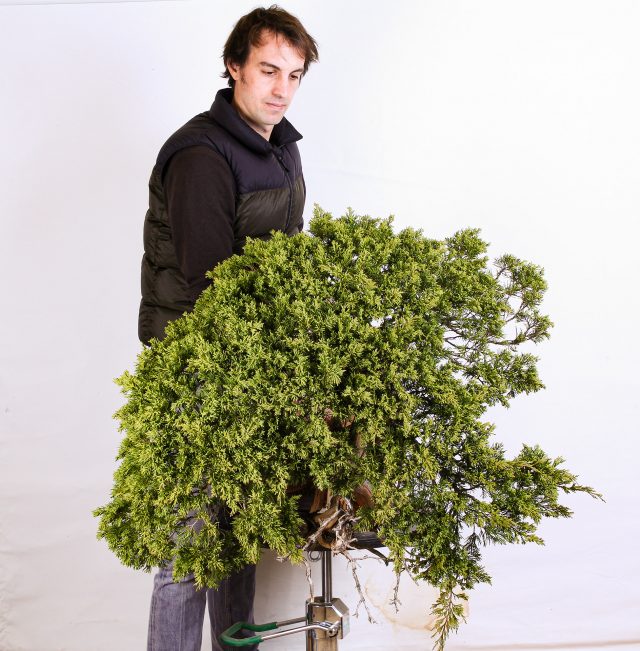 Untangling the dense foliage canopy of a sabina juniper Valentin Brose, former apprentice of Kunio Kobayashi, is a refined artist. The sabina juniper has such a dense canopy that all is hidden away from the...
Read More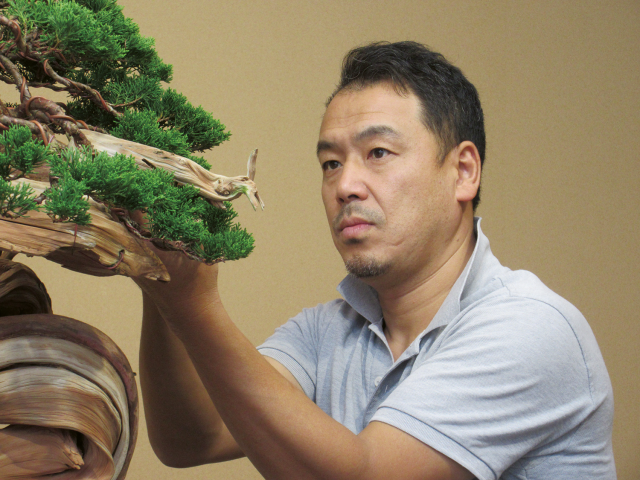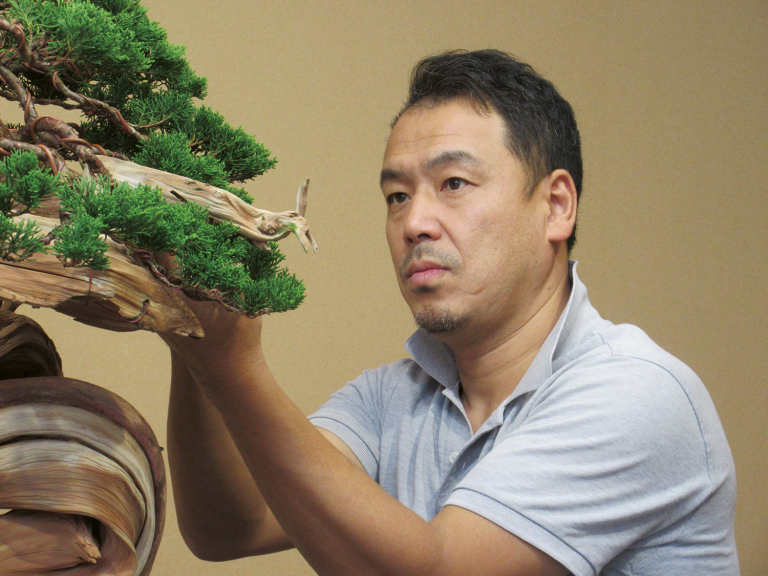 Isao Omachi's creates the bonsai his father envisioned Solving the problem with a new styling on a Juniper by turning the tree upside down using and making the most of the twist in the trunk...
Read More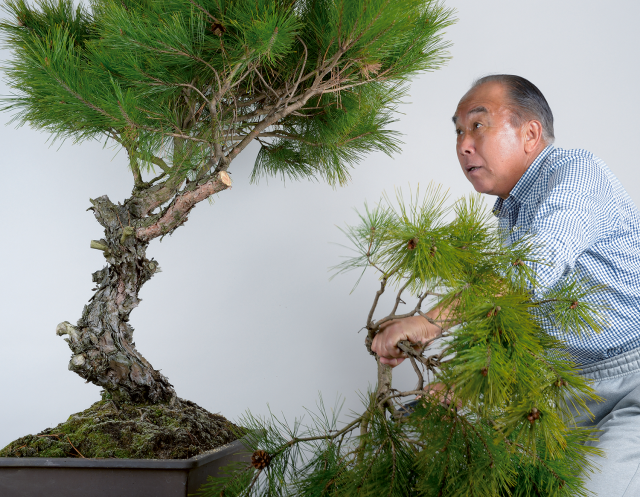 How to deal with upward-growing branches on a pine Impossible material with all its branches growing upwards becomes a fine bonsai. Toshio Ogawa notes the superb movement of the lower trunk and solves the problem...
Read More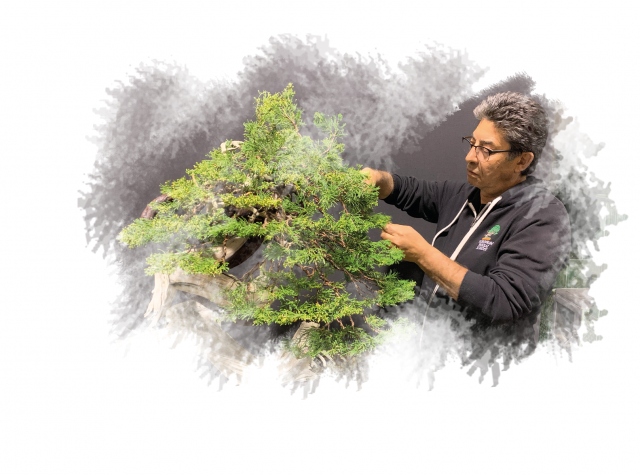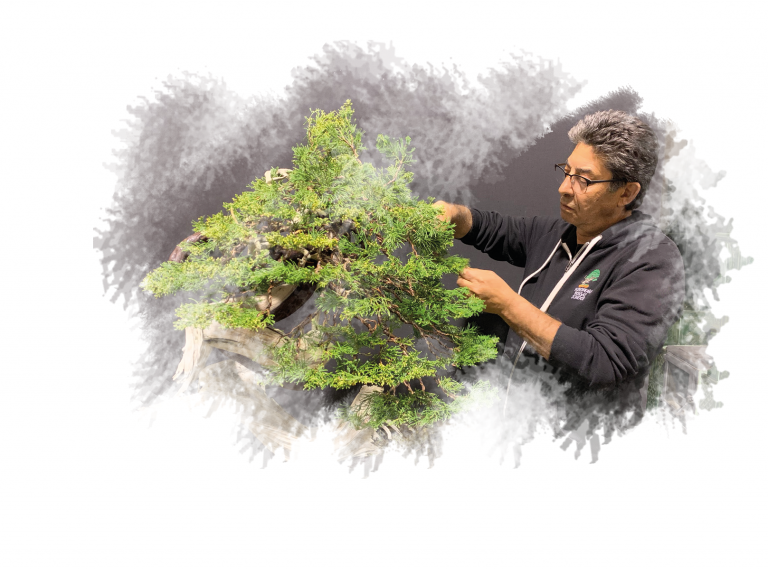 Salvatore Liporace reworks one of his finest bonsai. The first styling of this Juniperus chinensis 'Sargenti' has a long history which goes back 20 years when its top was 40 cm higher. Gradually it was...
Read More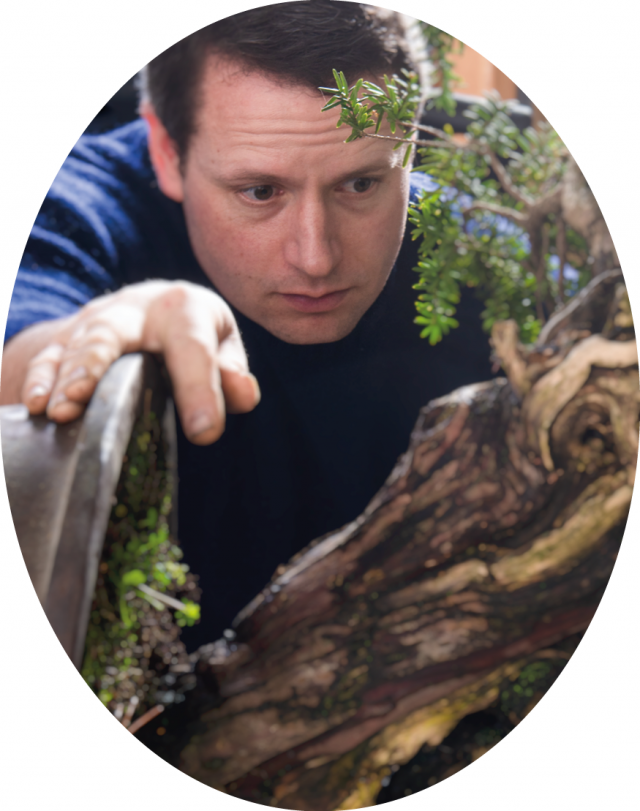 Creative genius, Ryan Neil, turns bonsai upside down You can give Ryan Neil almost any kind of material to work on and he will create something special from it. Here Ryan is confronted by an...
Read More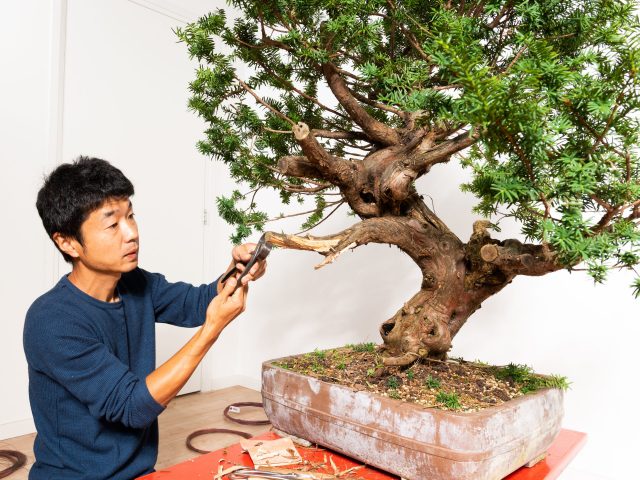 A graphics designer becomes a bonsai Master, which, in short, is the story of Naoki Maeoka. Having graduated from the Kouka-en nursery, he now finds his way in world of international bonsai Naoki Maeoka (46)...