The spirit of 'The Trophy' was not infected by the coronavirus, it may even have made it stronger. An impression of The Trophy, the International Bonsai Show held over the weekend of 29 February/1st of March 2020 in Genk, Belgium.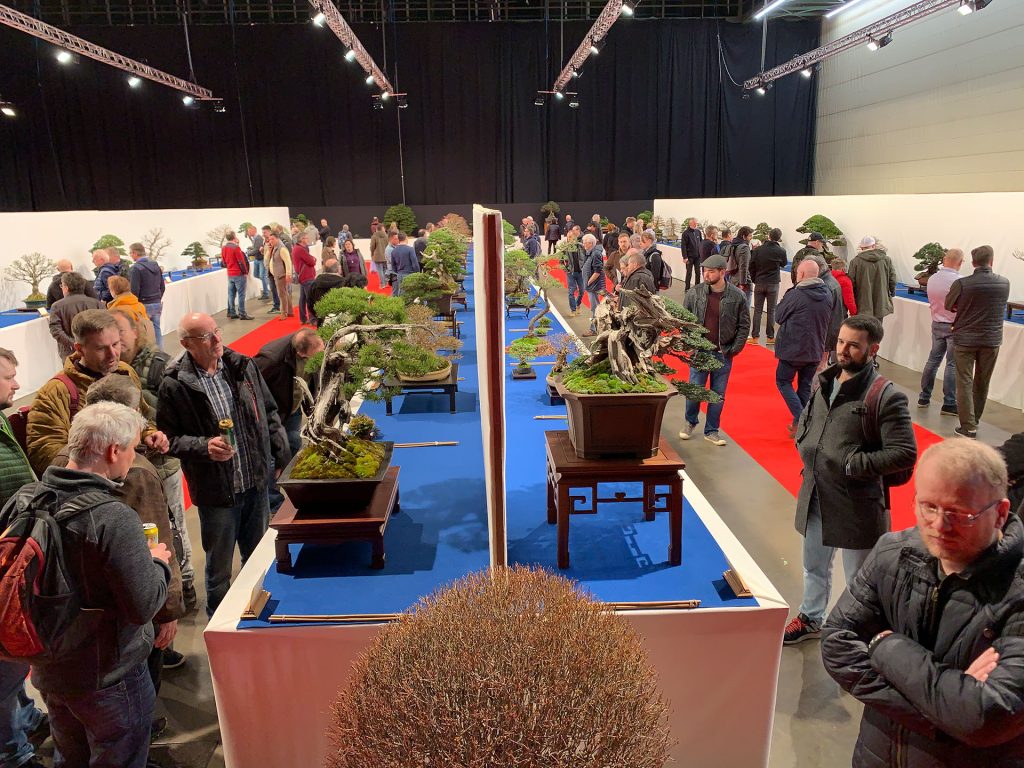 This year's edition had special guests from all corners of the world: Minoru Akiyama, Japan, Ryan Neil, USA, Tony Tickle, UK, Mauro Stemberger and, last but not least, Luigi Maggioni, both from Italy. Showcased was a special exhibition of pots and suiseki, as well a very fine display of shohin and, of course, the big impressive showstopper bonsai. On top of all this, came the trade fair, one of the biggest outside Japan.
Though there were perhaps fewer visitors and a few call offs from exhibitors and traders due to the coronavirus, there was a very positive vibe and enthusiasm. As a precaution against infection the visitors could disinfect their hands at several points throughout the exhibition. That was mainly all, no masks were seen, which made it a very relaxed affair with a sprinkle of jokes here and there.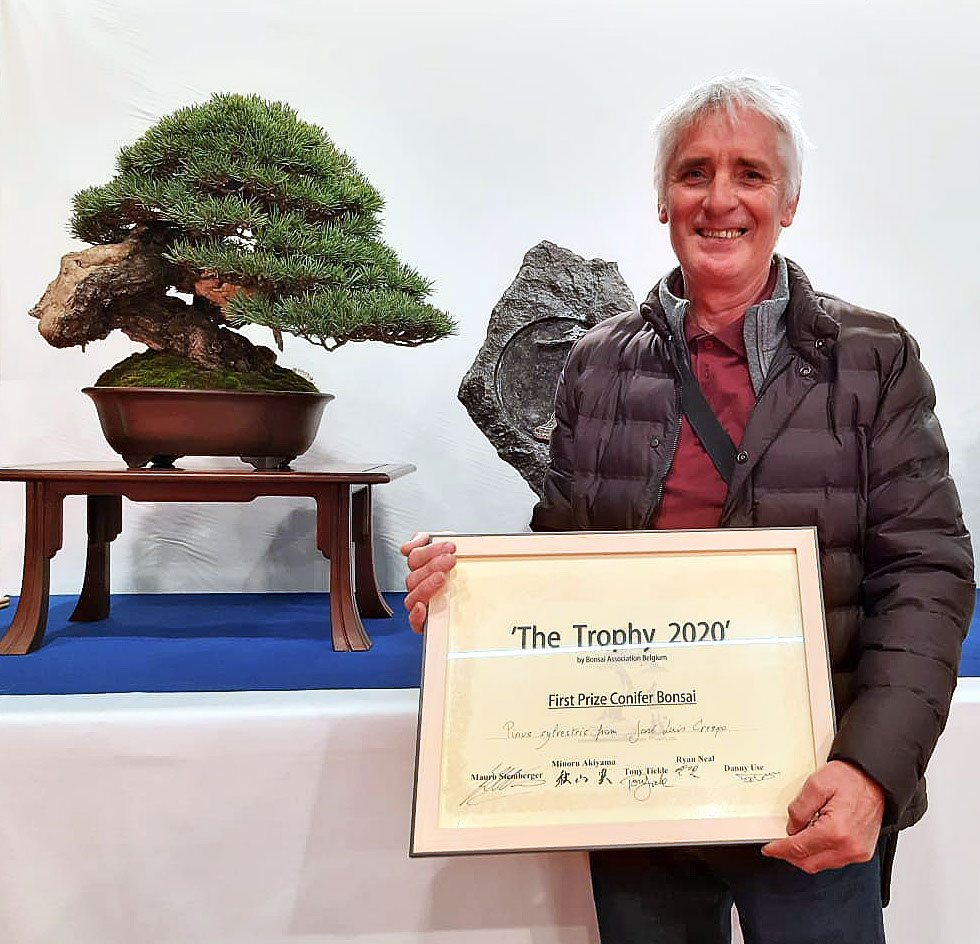 Zen
To enter the bonsai exhibition one needed to pass the Zen garden created by Yokoso Japanese gardens. Then, arriving in the large hall in overwhelmingly bright light, were the bonsai on display. Like last year, Danny Use was the artistic director who made the selection of bonsai and was responsible for the entire display of the exhibition. Thanks to his reputation, he managed to acquire precious bonsai gems from local and international collectors. Salvatore Liporace also made a special selection for the Italian contribution and, not to be missed, some very exciting trees of Luis Vallejo were exhibited, all out of contest. The special selection of trees were placed in the back and side of the hall, set against a black backdrop.
Kazoku
Because of last year's success, a special pot section was again created, selection made by Alex Rudd. It included many pots from private collectors. A special collection was presented by Guido Ice Pozzoli, from Italy, showing very precious Japanese pots. Alexandre Escudero and his group 'Kazoku' displayed a row of shohin, kifu and chuhin, bonsai out of competition. His Master, Hiroyuki Tanibata of Syouka-en, came over to mentor the display. During the event Bonsai Focus gave him a guided tour explaining all the different set-ups of trees.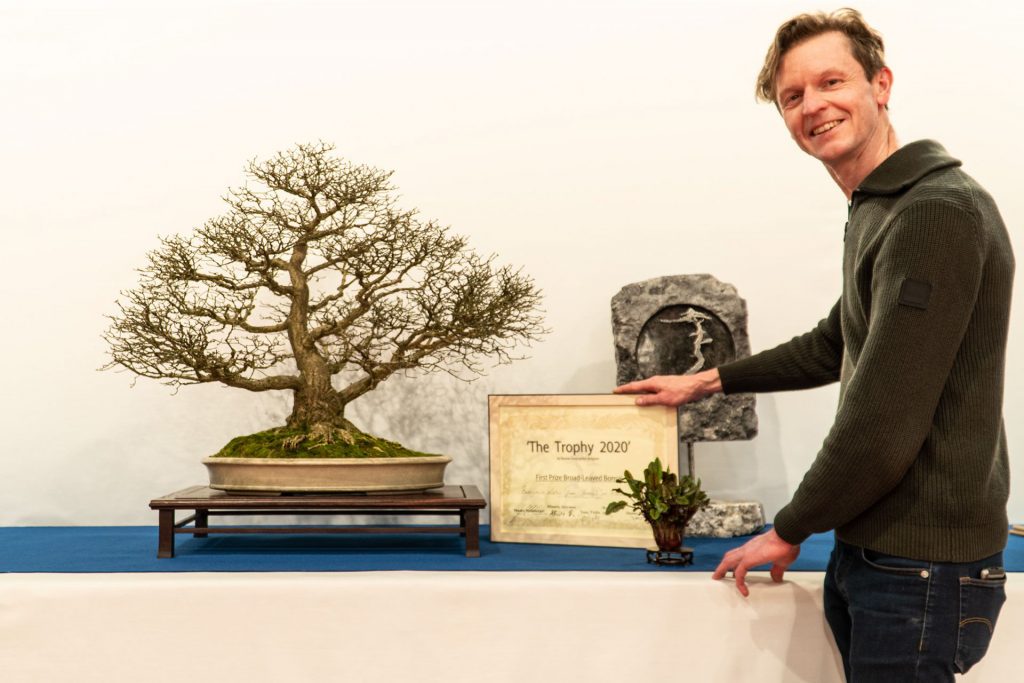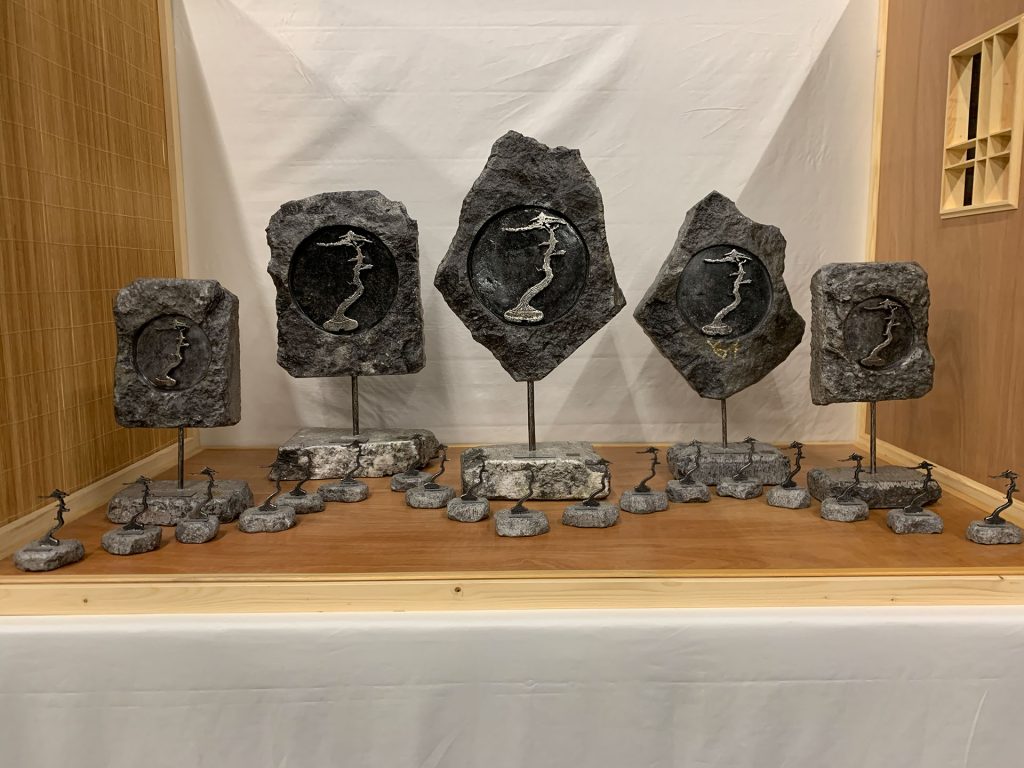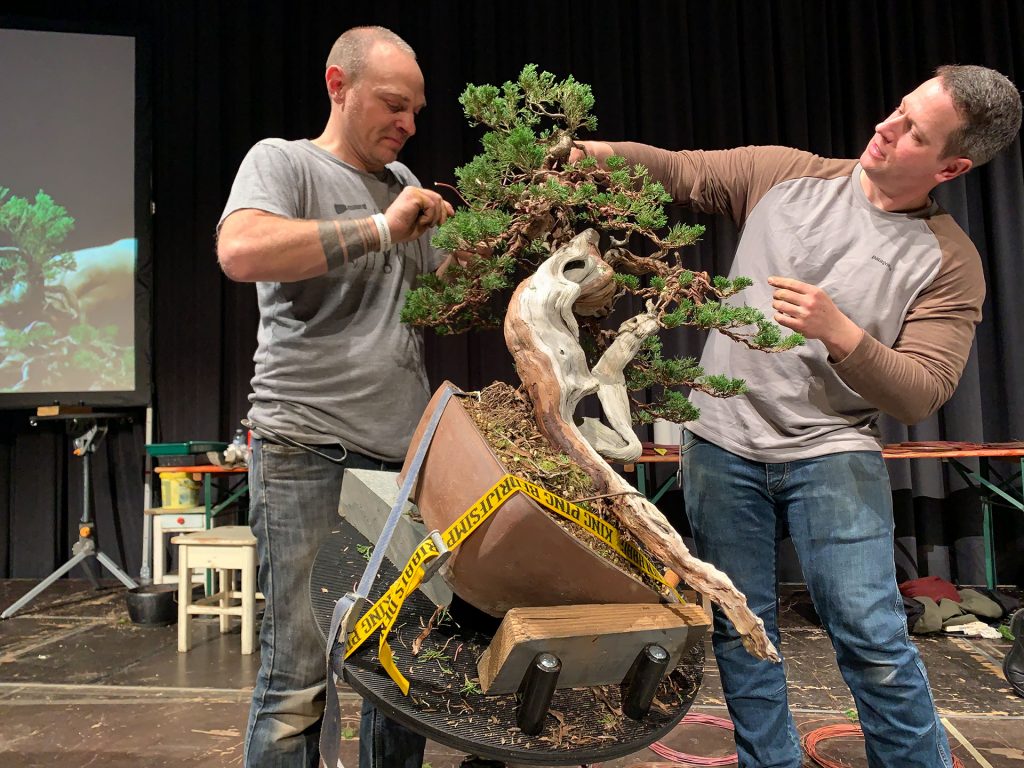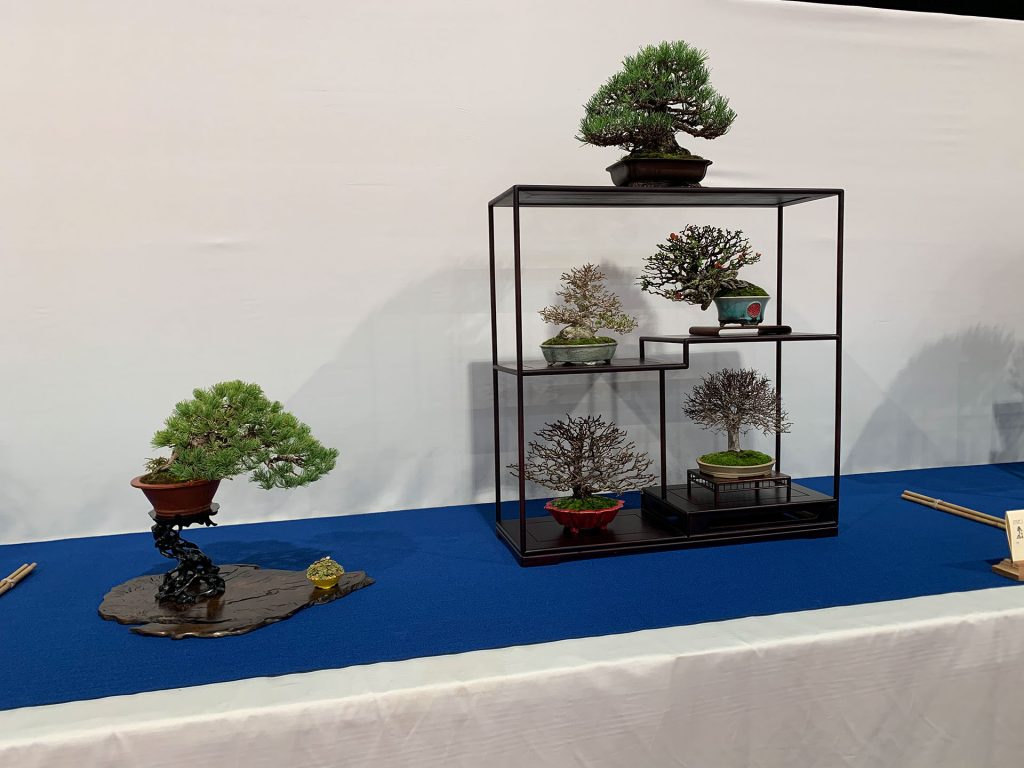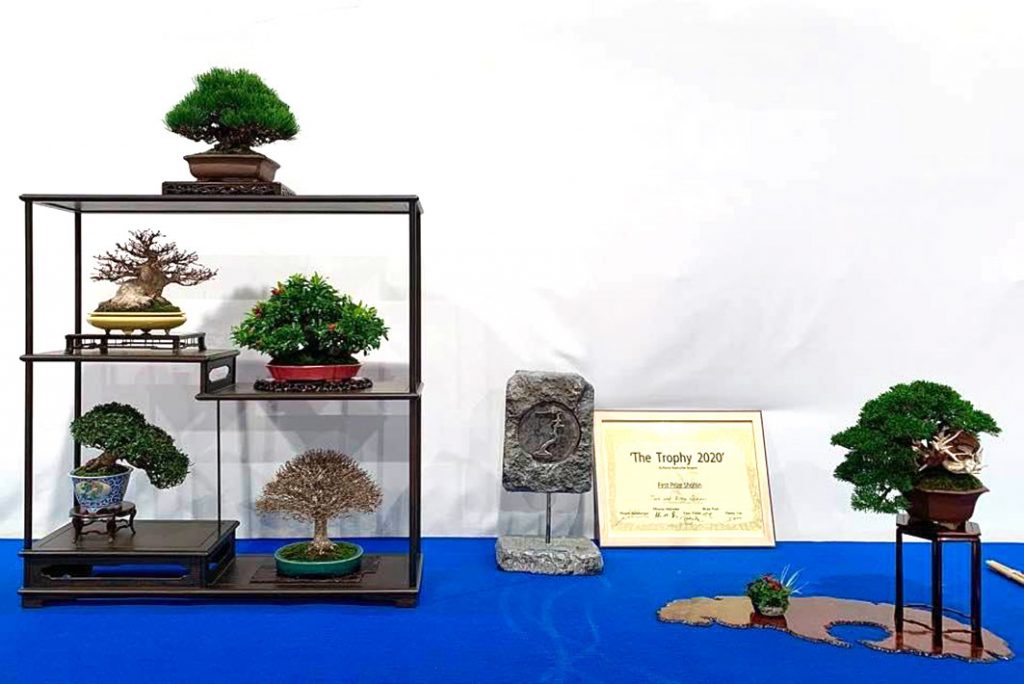 Shohin
On Sunday morning, Luigi Maggioni, who is very much into smaller size bonsai, gave a lecture on shohin, which was translated from Italian to English by Guido Pozzoli. Willy Evenepoel and Jörg Derlien took all photos of the exhibition (bonsai, suiseki and pots) in compliance with the Bonsai Association Belgium. The new Trophy Awards were specially made by Blacksmiths Roger. Created with Fire, steel and stone.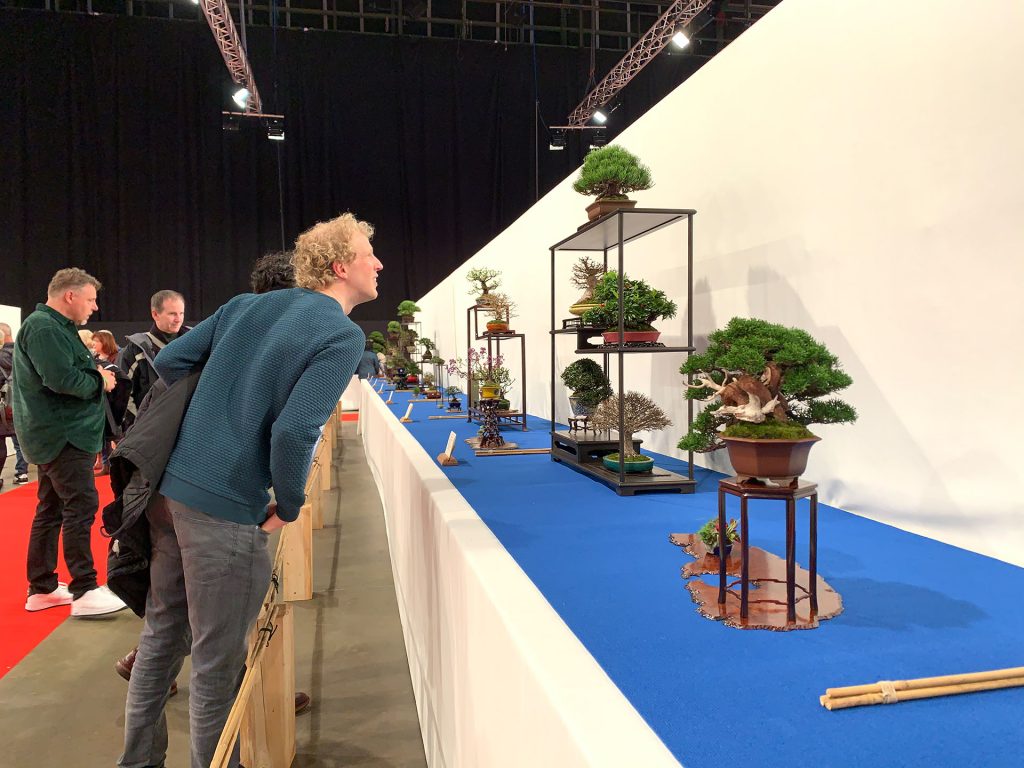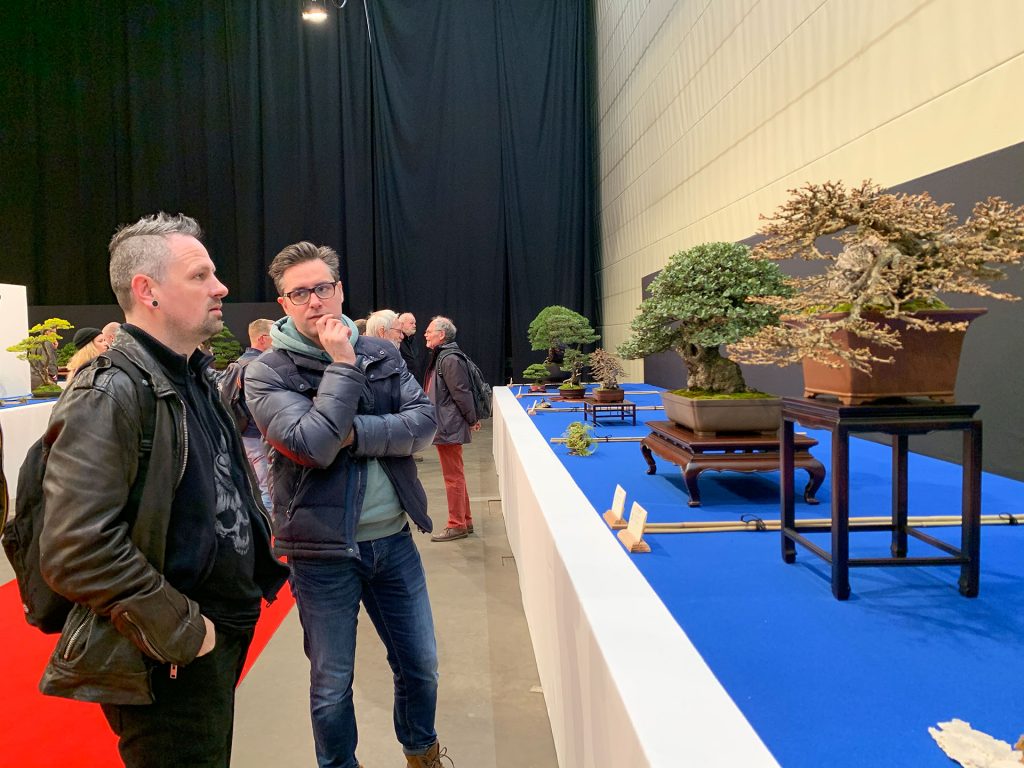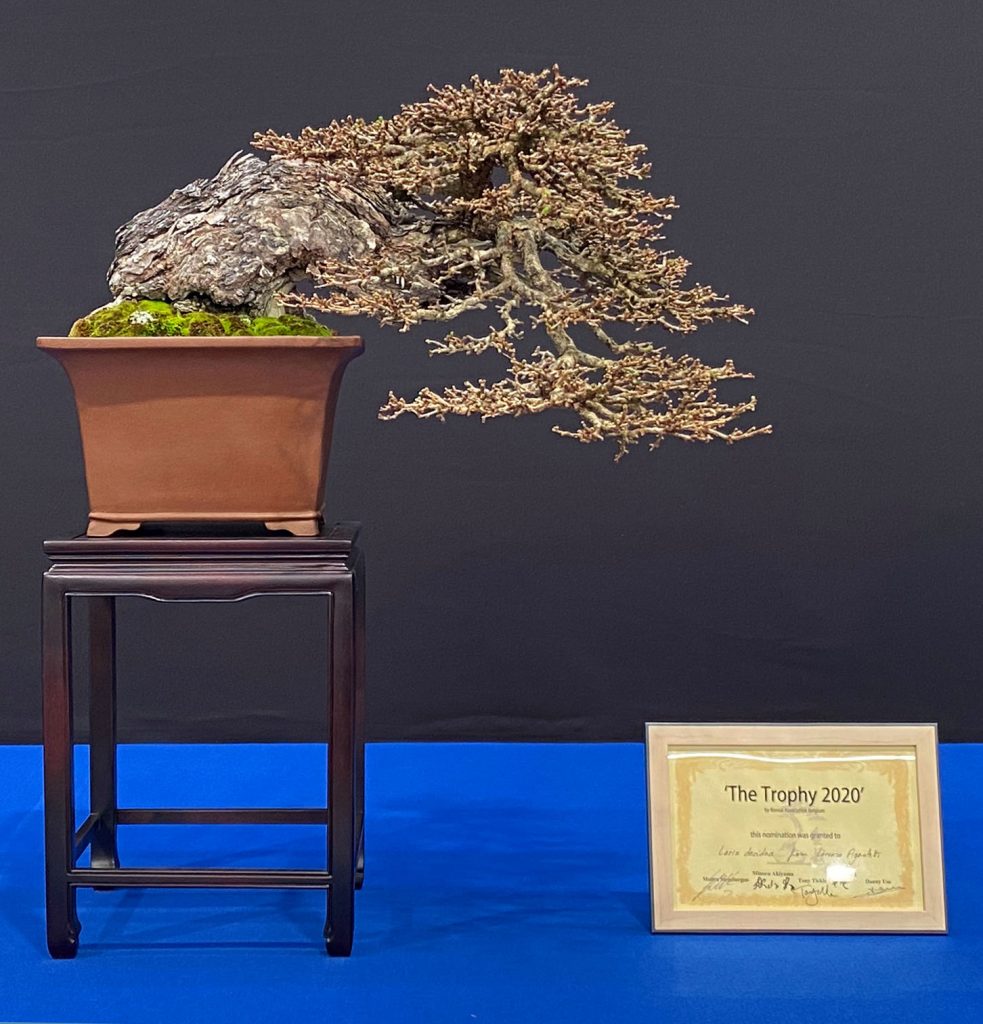 Demos
New this year for the demos, held in the adjacent theatre, was a professional camera crew. The demonstrations were filmed to show every detail to the public in the theatre on a large screen. Marc De Beule, the Moderator, followed all critical stages of each demo and so could ask the camera crew to 'zoom in' where seen to be necessary.
Minoru Akiyama demonstrated on very fine Japanese imported trees sponsored by Bonsai Plaza, one was restyling a very old Ezo spruce. He was assisted by Peter Warren who was on hand to translate when it was necessary.
Ryan Neil demonstrated on trees that he had personally selected from the collection of Danny Use. Mauro Stemberger brought trees from his own nursery on stage. A huge scots pine.
Tony Tickle did something different. With mid-sized conifers he created elegant trees planted on natural stone from Wales.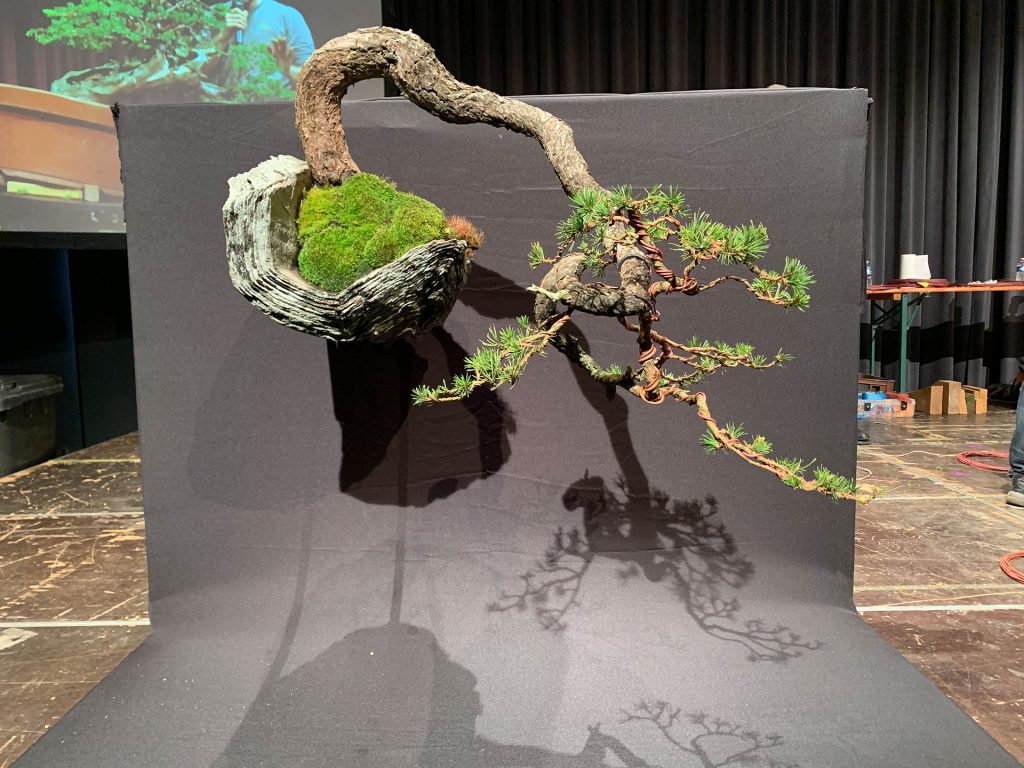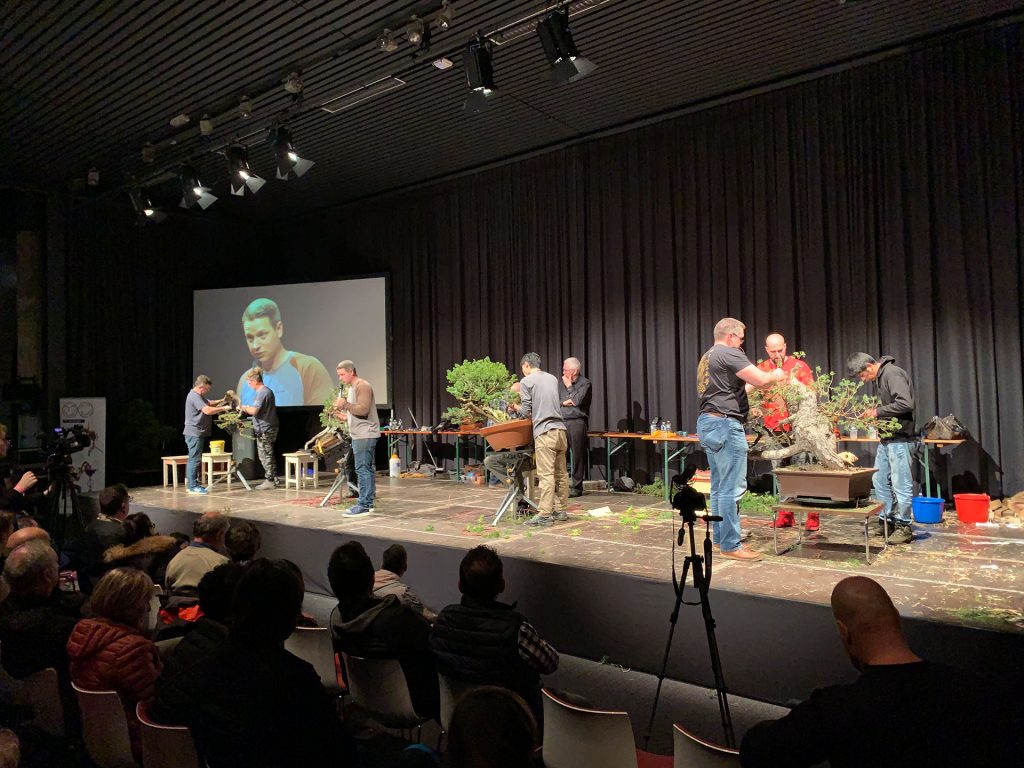 Trophy 2021
Next year's event will be held a bit earlier, 20-21 of February. Main guests will be Koji Hiramatsu from Japan and Bjorn Bjorholm from the USA. We will keep you posted on developments for next show.
The winners:
Pinus sylvestris: José Luis Crespo (Spain)
Euonymus alatus: Teunis-Jan Klein (Netherlands)
Shohin: Mark and Ritta Cooper (UK)
Kifu: Magnolia stellata: Udo Fischer (Germany)
Best of BAB: Pinus mugo: Alda Clijsters (Belgium)
Nominations:
Quercus humilis: Geremías Martin Harnan (Spain)
Larix decidua: Lorenzo Agnoletti (Italy)
Juniperus chin. 'Kishu': Marco Giannini (Italy)
Taxus baccata: Ruben Ciezar Villanueva (Spain)
Pinus sylvestris: Gabriel Romero Aguade (Spain)
Ligustrum: Mauro Stemberger (Italy)
Quercus ilex: Marco Giannini (Italy)
Acer buergerianum: Mark and Ritta Cooper (UK)
Ligustrum ovalifolium: Russ Farley (UK)
Shohin: Jose Acuña Cruz (Spain)
Shohin: Carlos Fernandez De Betoño (Spain)
Kifu: Ulmus nigra: Teunis-Jan Klein (Netherlands)
Kifu: Larix decidua: Mauro Scotti (Italy)
Special prize by Minoru Akiyama: Taxus cuspidata: Warren Radford (UK)
Special prize by Minoru Akiyama (deadwood): Prunus mahaleb: Thierry Claude (France)
Nominations for pots and suiseki:
Pot: Terre en Radrouille: Round glazed: Owner: Guido Pozzoli.
Suiseki: 'spring mountain' Kibune ishi, Japan Owner: Daniela Schifano.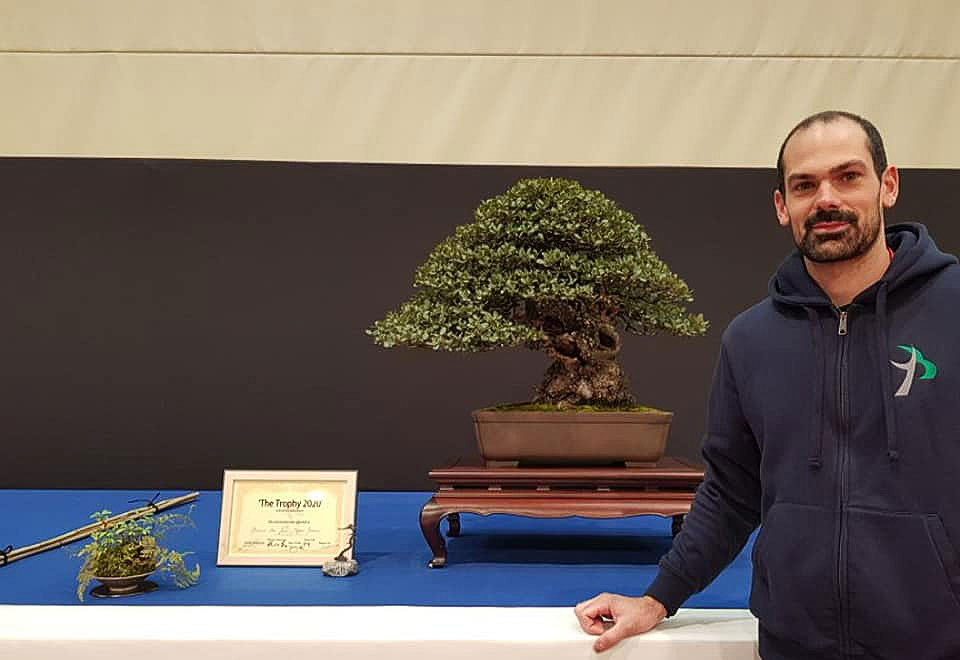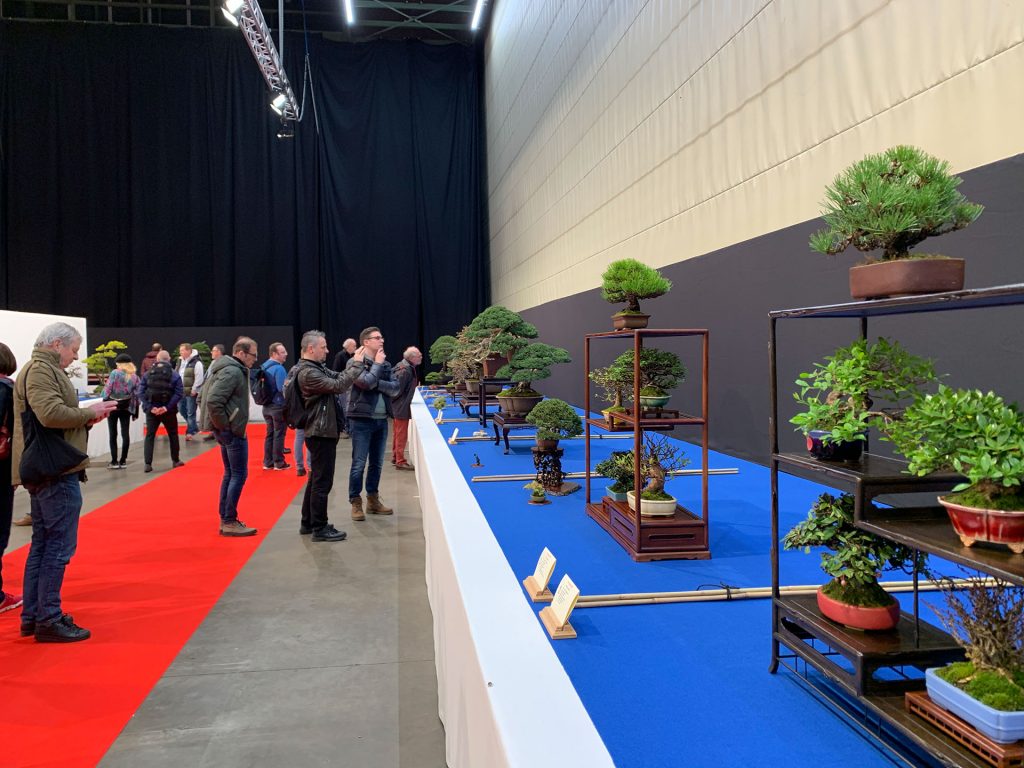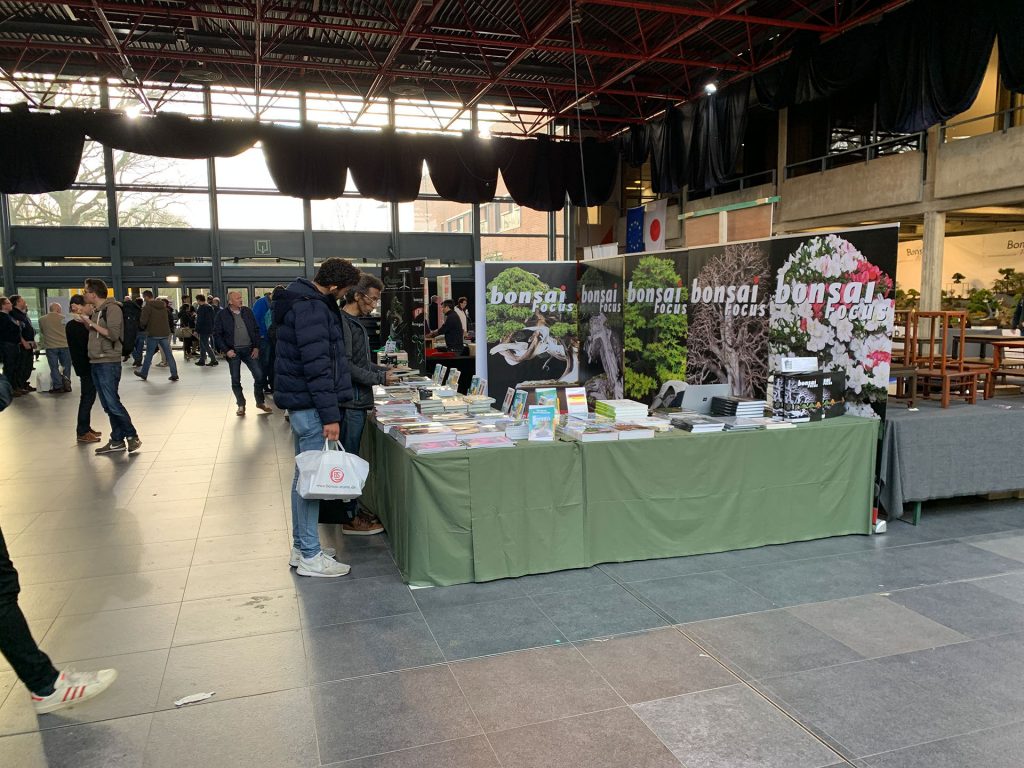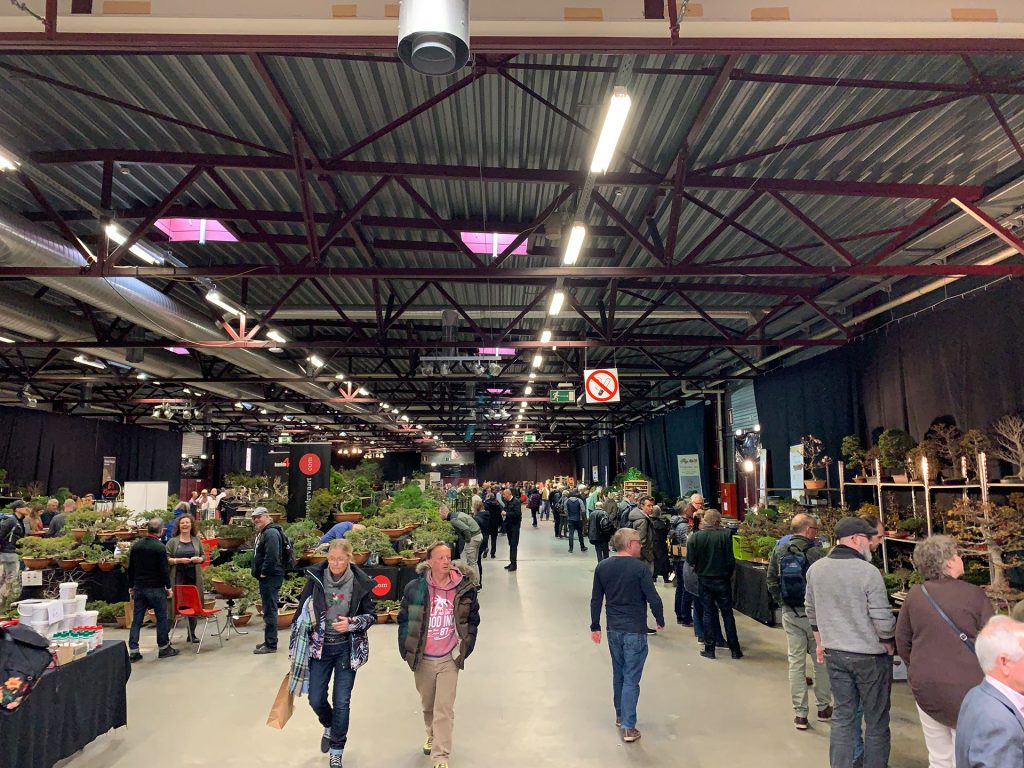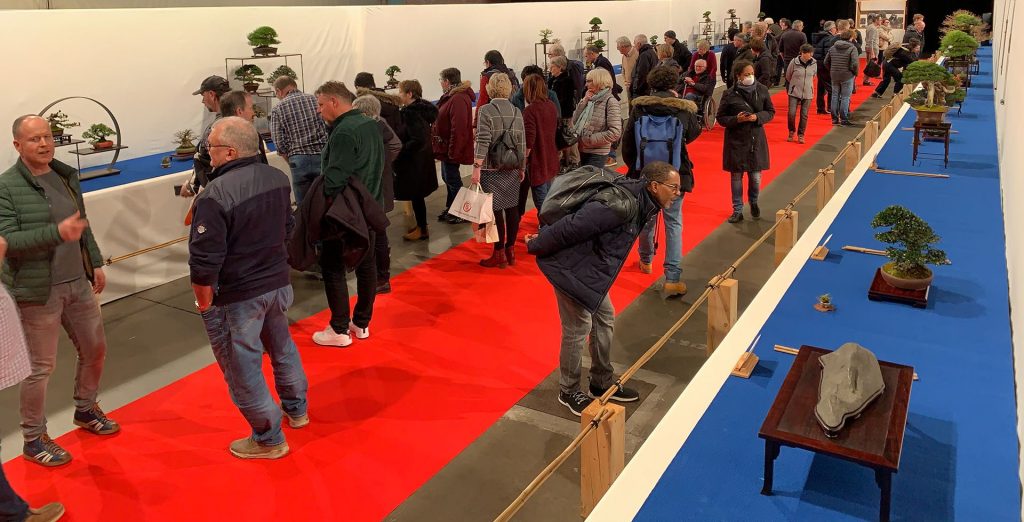 ---
---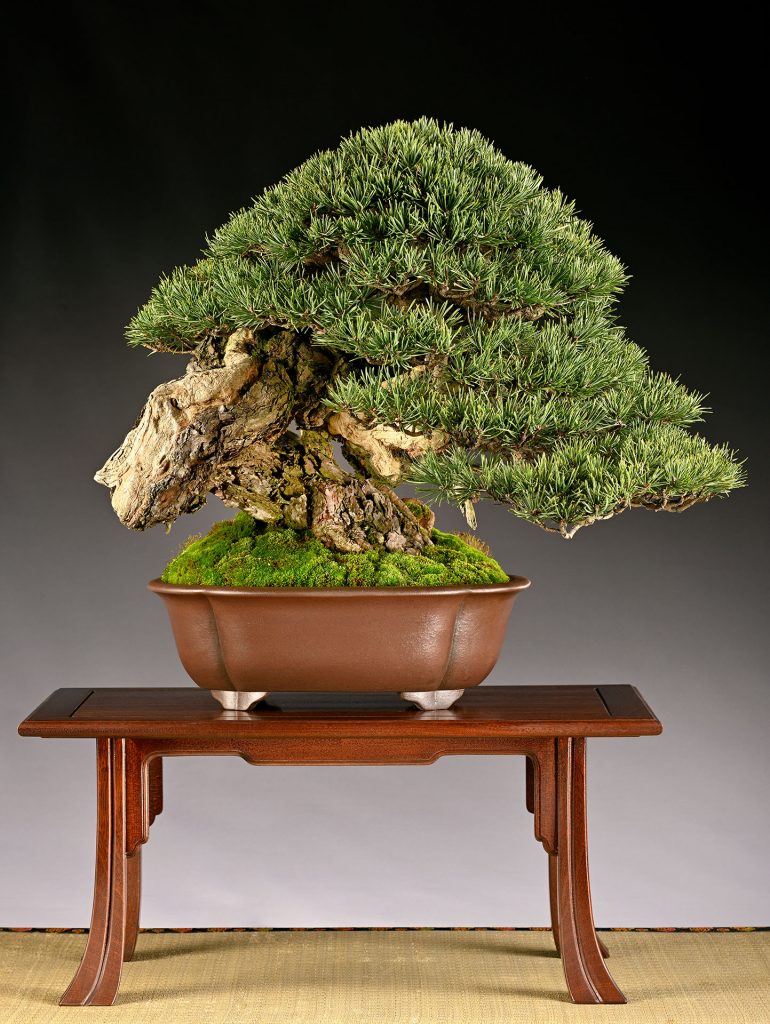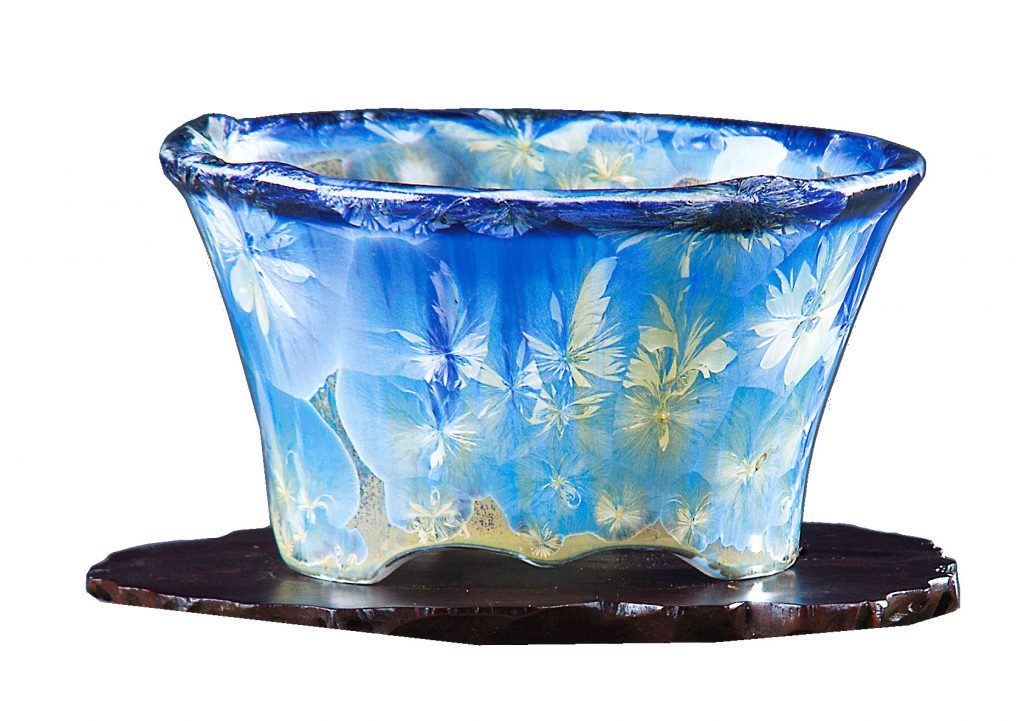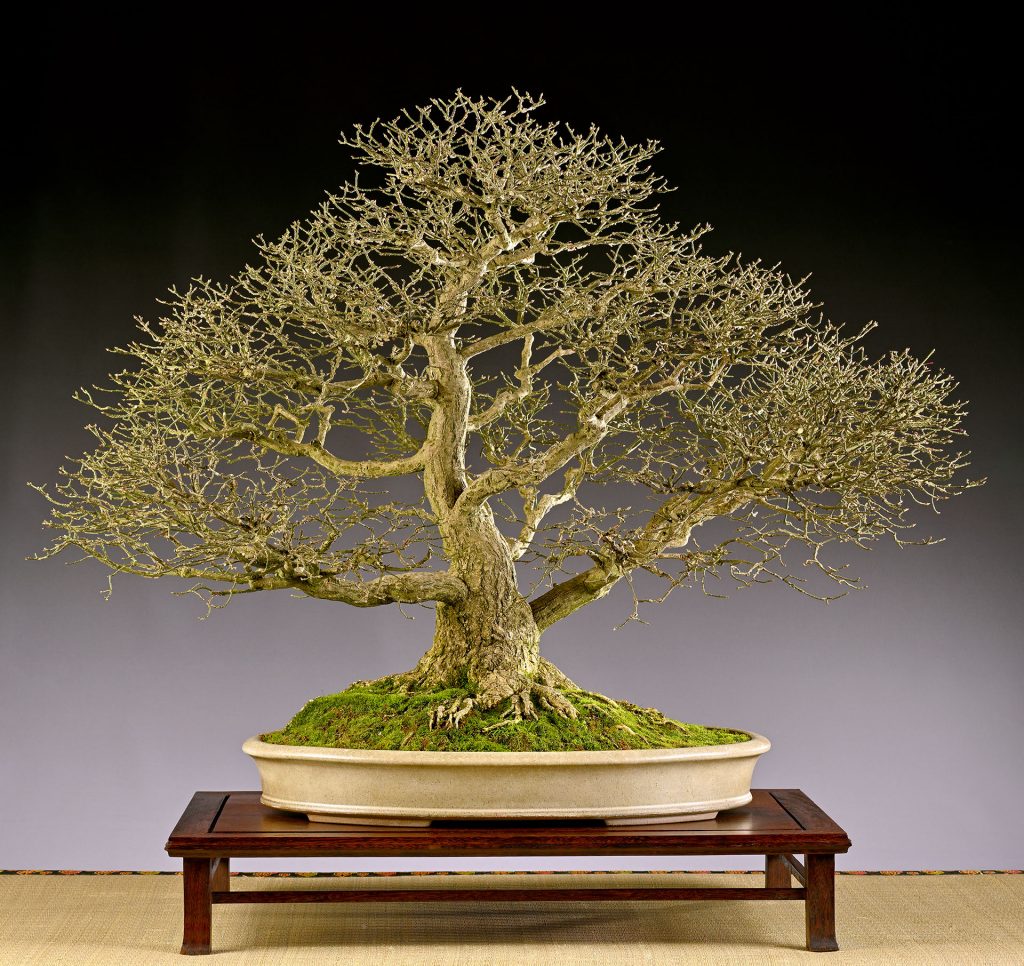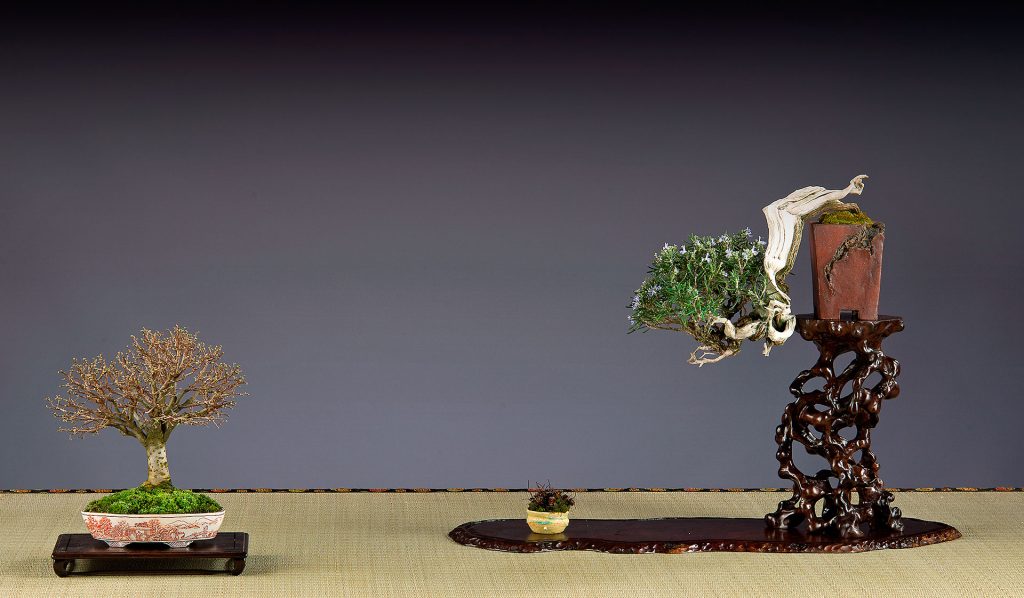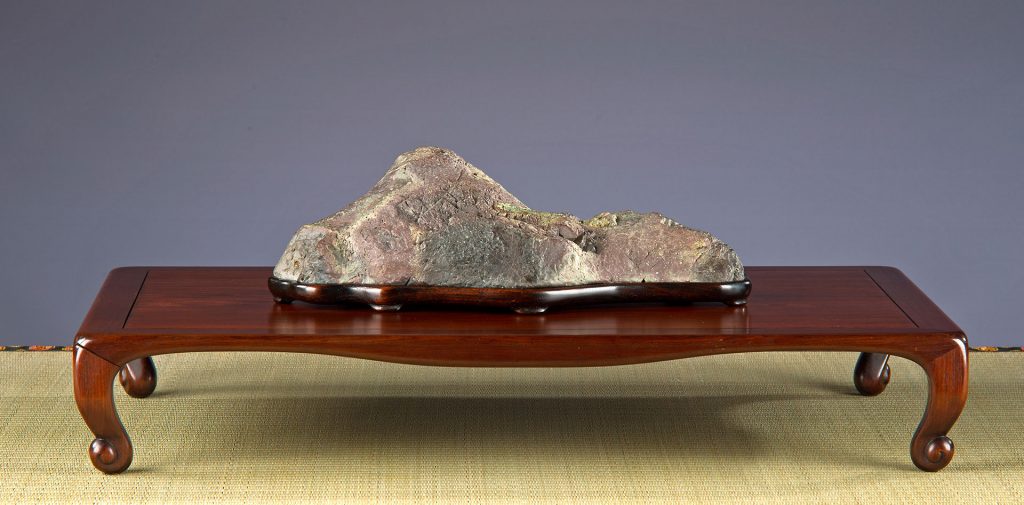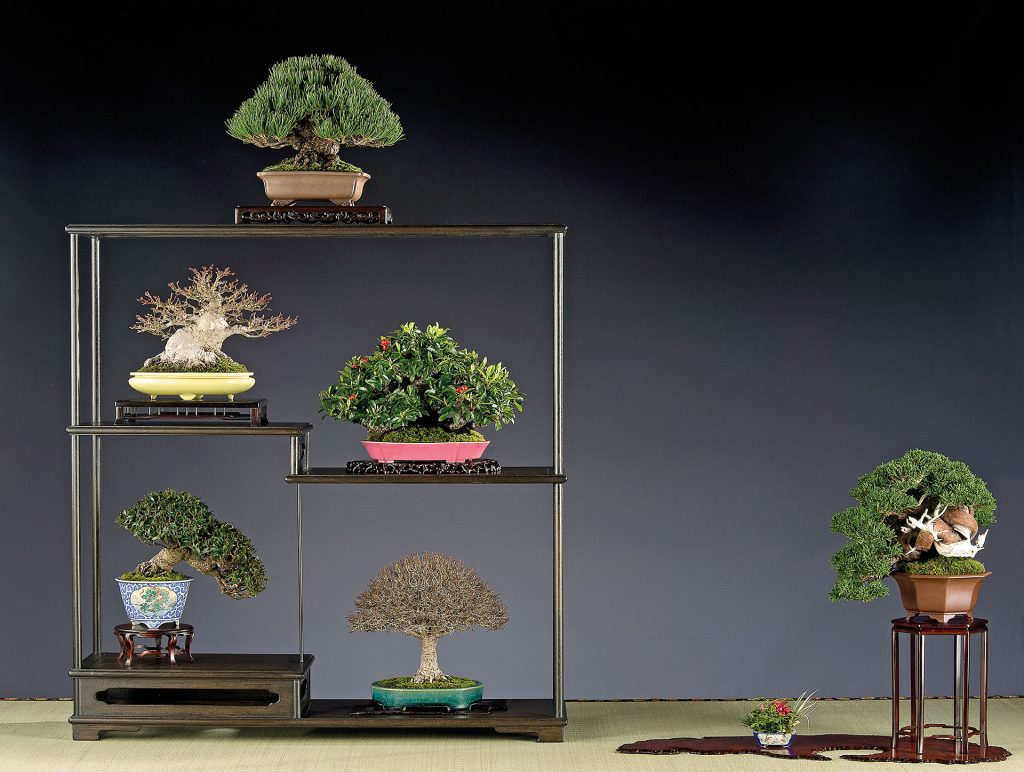 ---
© Copyright Bonsai Europe Publications