Pacific Bonsai Expo holds its inaugural show
An old streetcar depot is transformed to a venue for a remarkable show. On November 12-13, 2022, the doors opened for the first Pacific Bonsai Expo, a bonsai exhibit and vendor garden held at the Bridge Yard event space in Oakland, California. The event was organized by Jonas Dupuich and Eric Schrader together with contributions from more than one hundred and fifty volunteers from around the United States.
The idea behind the Expo was to complement the US National Bonsai Exhibition, an event held every other year in Rochester, New York, with a West Coast show. Entry to the exhibit was determined by jurors Bjorn Bjorholm, Ryan Neil, and William N. Valavanis. The jurors accepted seventy-three displays from forty-seven exhibitors — fewer than half of those submitted for consideration.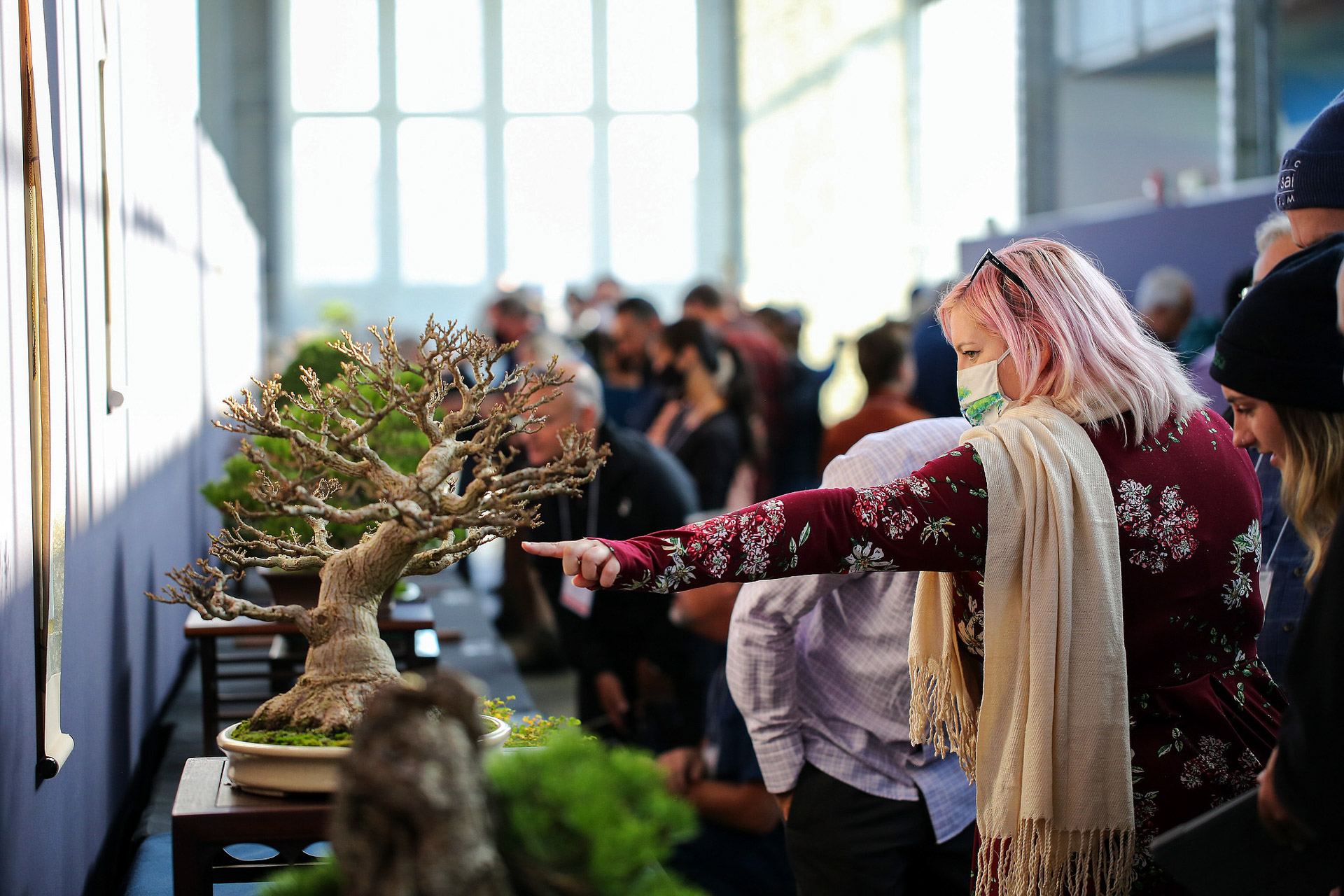 Unlike bonsai events that are adjudicated by professional judges, the Expo enlisted the exhibitors to form a judging panel. Participating exhibitors evaluated every tree in the exhibit. Their scores were then normalized and averaged to determine the winning entries in five categories plus an award for Best in Show. The judges' scores were published anonymously on the Expo website to allow for analysis and commentary, with the aim of making improvements for future events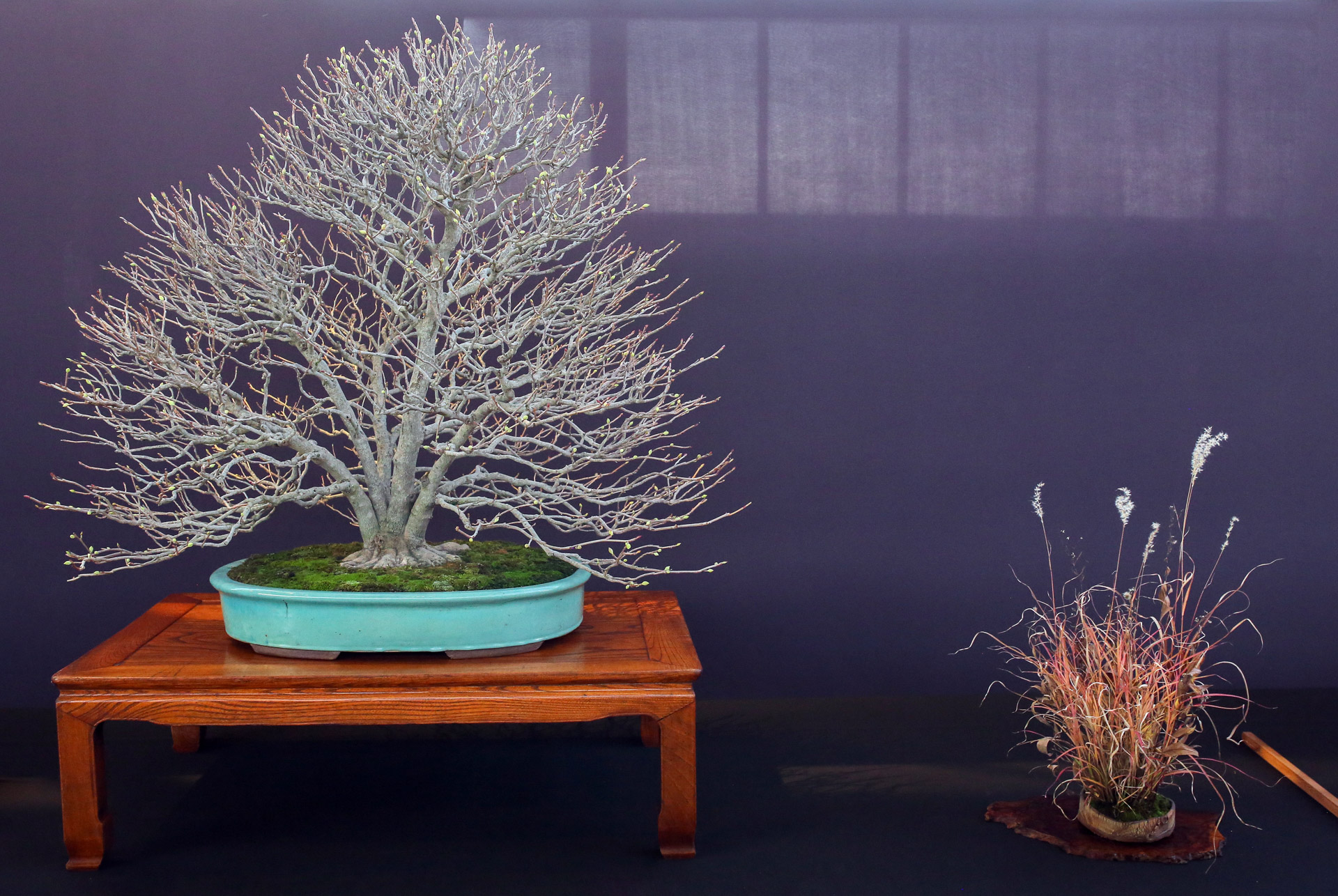 Best Deciduous: Corylopsis by Andrew Robson.
Best in Show: Pinus ponderosa by Randy Knight.
Judging the trees.
The best in show
The total purse for the event was $12,500. Here are the award-winning entries:
Best in Show: Ponderosa Pine by Randy Knight
Best Conifer: Shimpaku juniper by Jeff Stern
Best Deciduous: Winter hazel by Andrew Robson
Best Broadleaf Evergreen: Chinese banyan tiger bark Ficus by Jeff Stern
Best Medium Display: Korean hornbeam and Japanese black pine by Jonas Dupuich
Best Shohin Display: Coast redwood, Japanese quince, trident maple, Japanese maple, olive, and potentilla by Jeff Stern
Strong support came from the bonsai community making it a great success with more than 1400 attendees to the exhibition. Right now we're in the process of creating a commemorative album to feature photos of the exhibit trees; that will be available in spring 2023. We're also hard at work planning the next event for the fall of 2024. You can learn more about the event at the Pacific Bonsai Expo website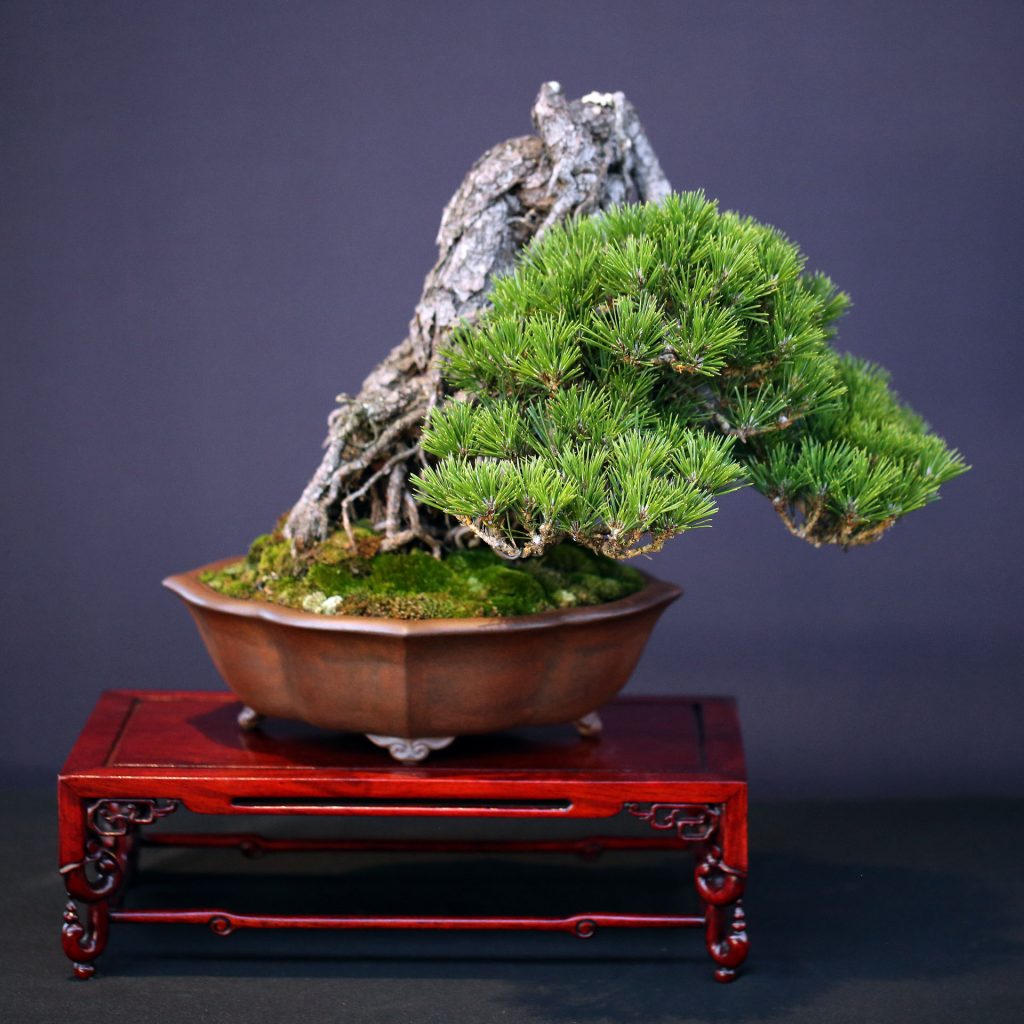 Japanese black pine (Pinus thunbergii). The pot is a Reiho kiln, on a Japanese stand. 15 years from seed in neagari style.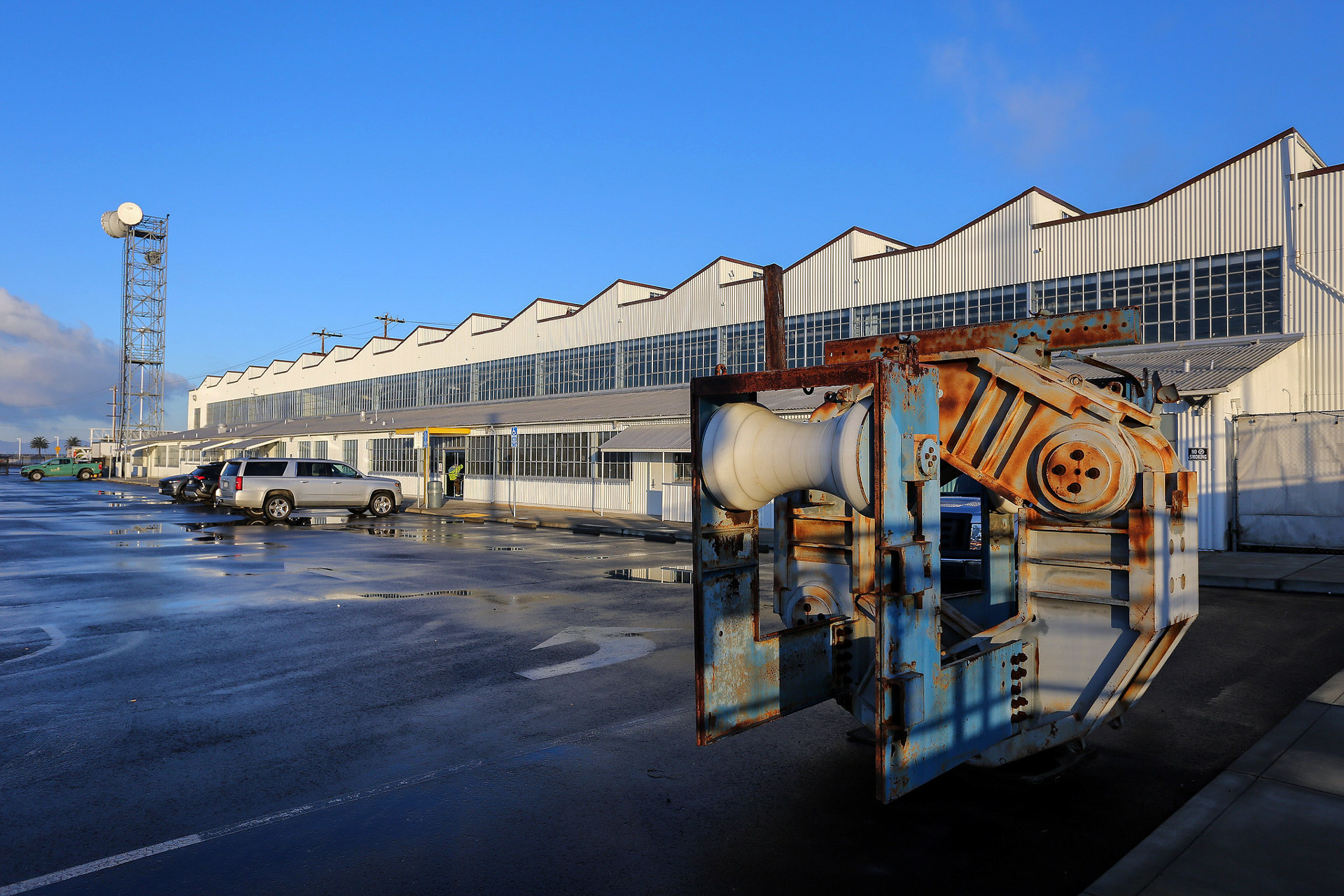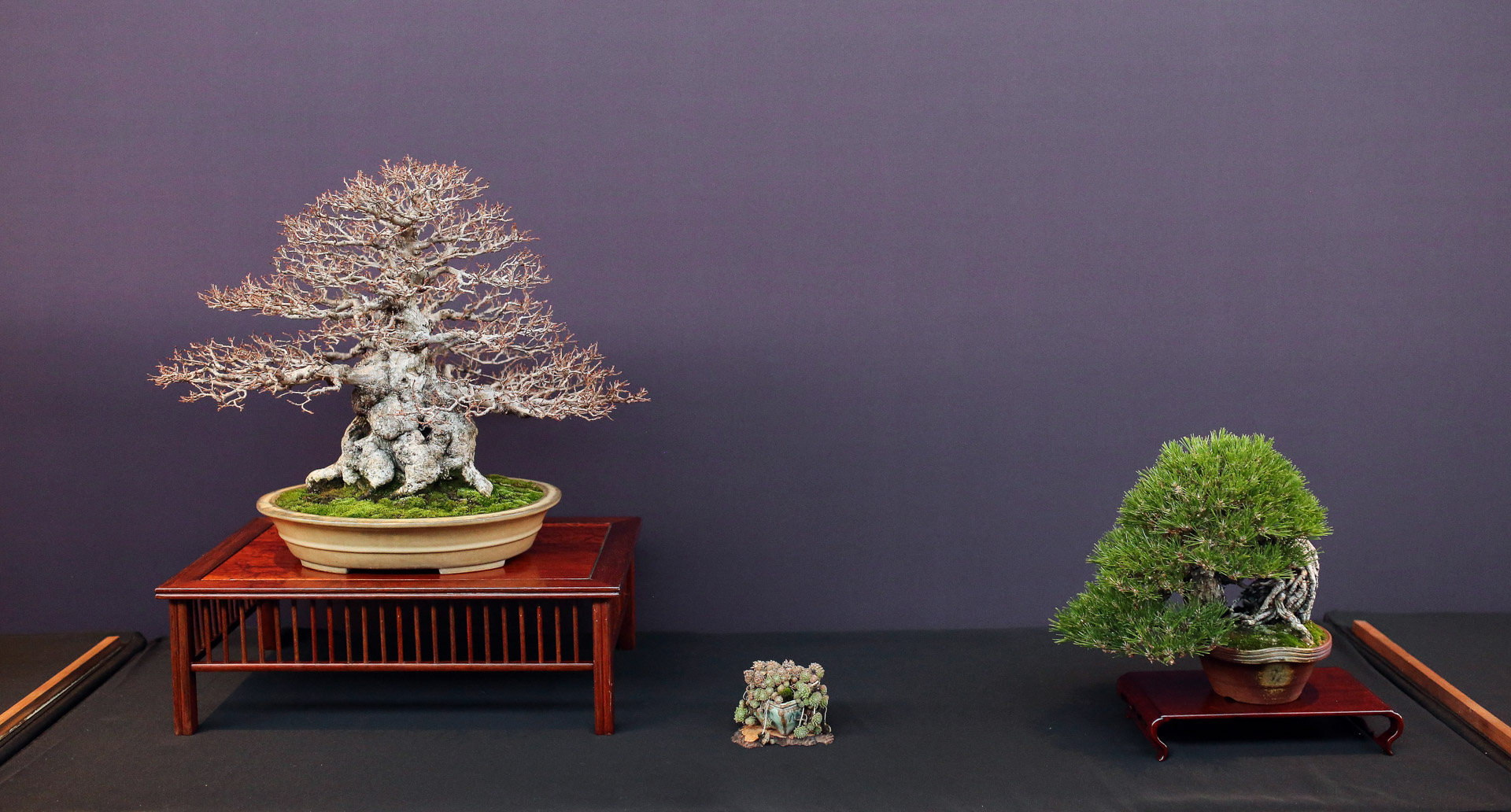 Best Medium Display: Carpinus coreana and Pinus thunbergii by Jonas Dupuich.
Best Shohin Display by Jeff Stern Photo: Jeng Fonseca.
Best Large Conifer: Juniperus chinensis by Jeff Stern.
Western hemlock (Tsuga) by Scott Elser, is a tree seldom seen as a bonsai subject. This particular specimen was collected a few miles from the Pacific Ocean on the northern Oregon coast.
Mountain Hemlock (Tsuga mertensiana) by Jason Eider.
The Pacific Bonsai Museum Display, special exhibit called 'Bonsai Deconstructed'. Ryan Neil: Limber Pine, Pinus flexilis, Ron Lang: Ceramic container, Austin Hieztman: Cast concrete stand, Courtney Branam: Glass sculpture Tahiti Pehrson: Hand-cut paper sculpture.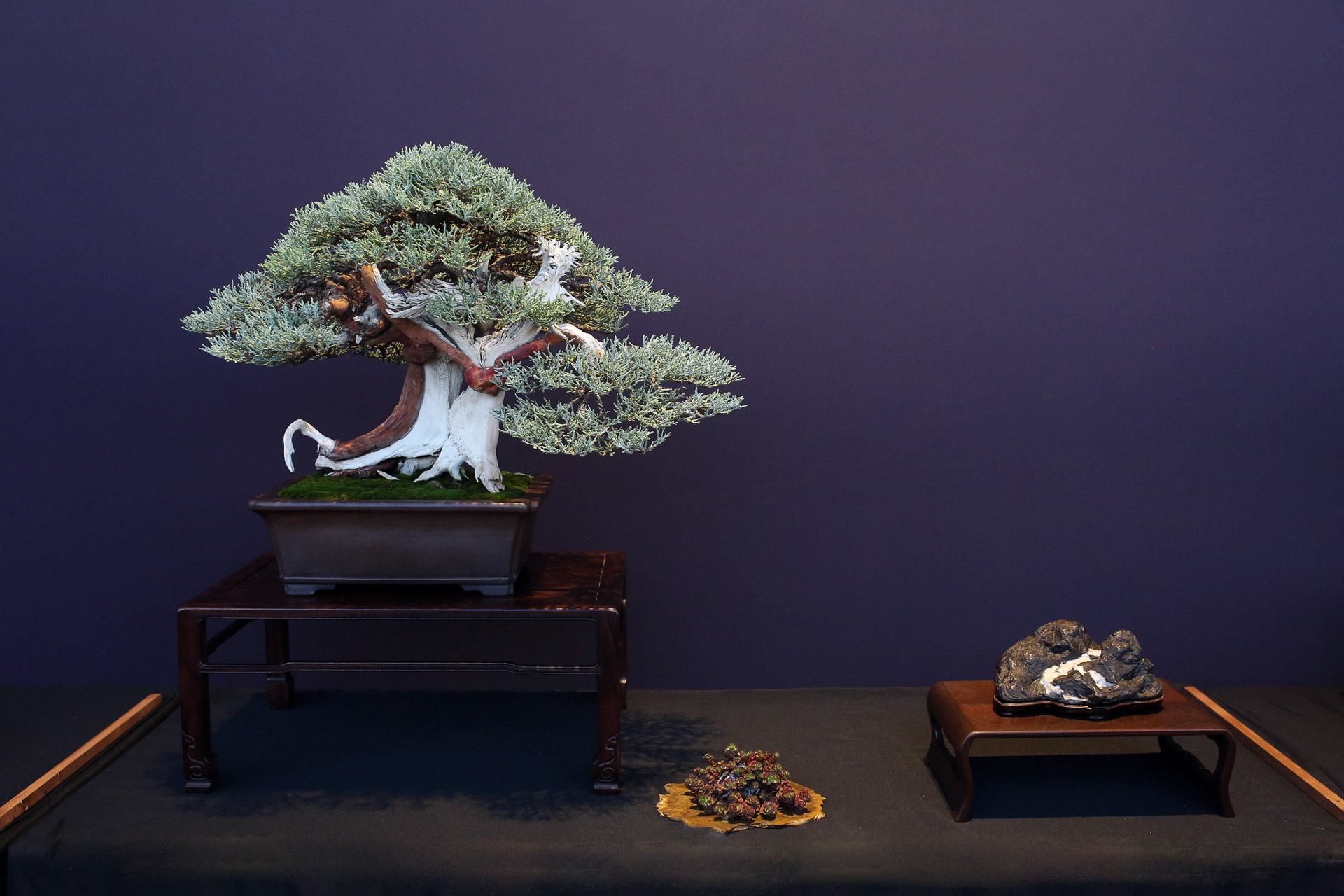 Sierra juniper (Juniperus grandis) by Jeremiah Lee, The goal of this three-point display was to blend the Japanese and American elements to depict a juniper growing near a waterfall in the Sierra.
Shore pine (Pinus contorta) by Michael Hagedorn. A welded scuptural stand that holds the tree planted in a 3-D printed slab.
A flowering Bougainvillea by John Thompson.
Washington hawthorn (Crataegus phaenopyrum) by Greg McDonald.
Coast redwood (Sequoia sempervirens) and Acer palmatum by Rick Trumm.
Hinoki cypress, Chamaecyparis obtusa
Japanese maple, Acer palmatum kiyohime
Western hemlock, Tsuga Scott Elser.
The Photo Album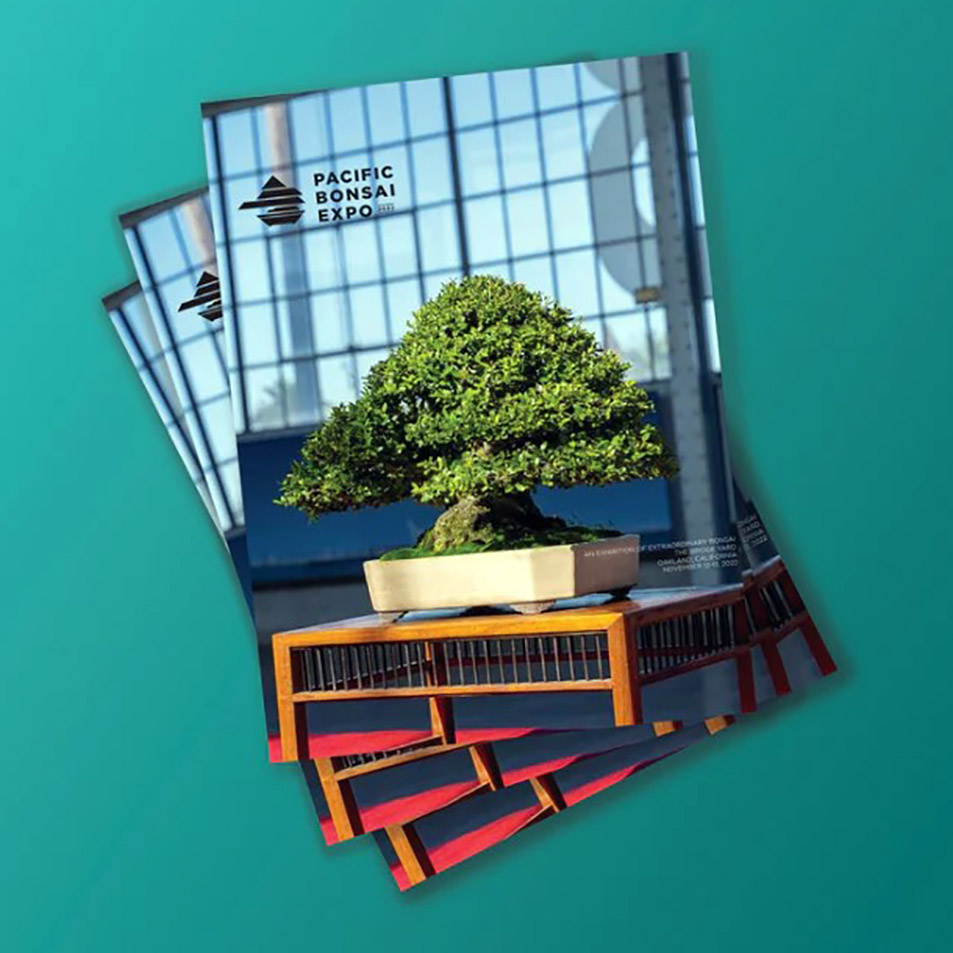 Enjoy professional photographs from the Pacific Bonsai Expo in the 2022 photo Album.
A soft bound, 120 page full-color album of all the trees in the show. (Free domestic shipping in the USA.)