Andrew Sellman travels to Japan to see the shohin at the Gafu-ten
Shohin has always fascinated me, there is something magical about being able to hold such an exquisite piece of living art in the palm of your hand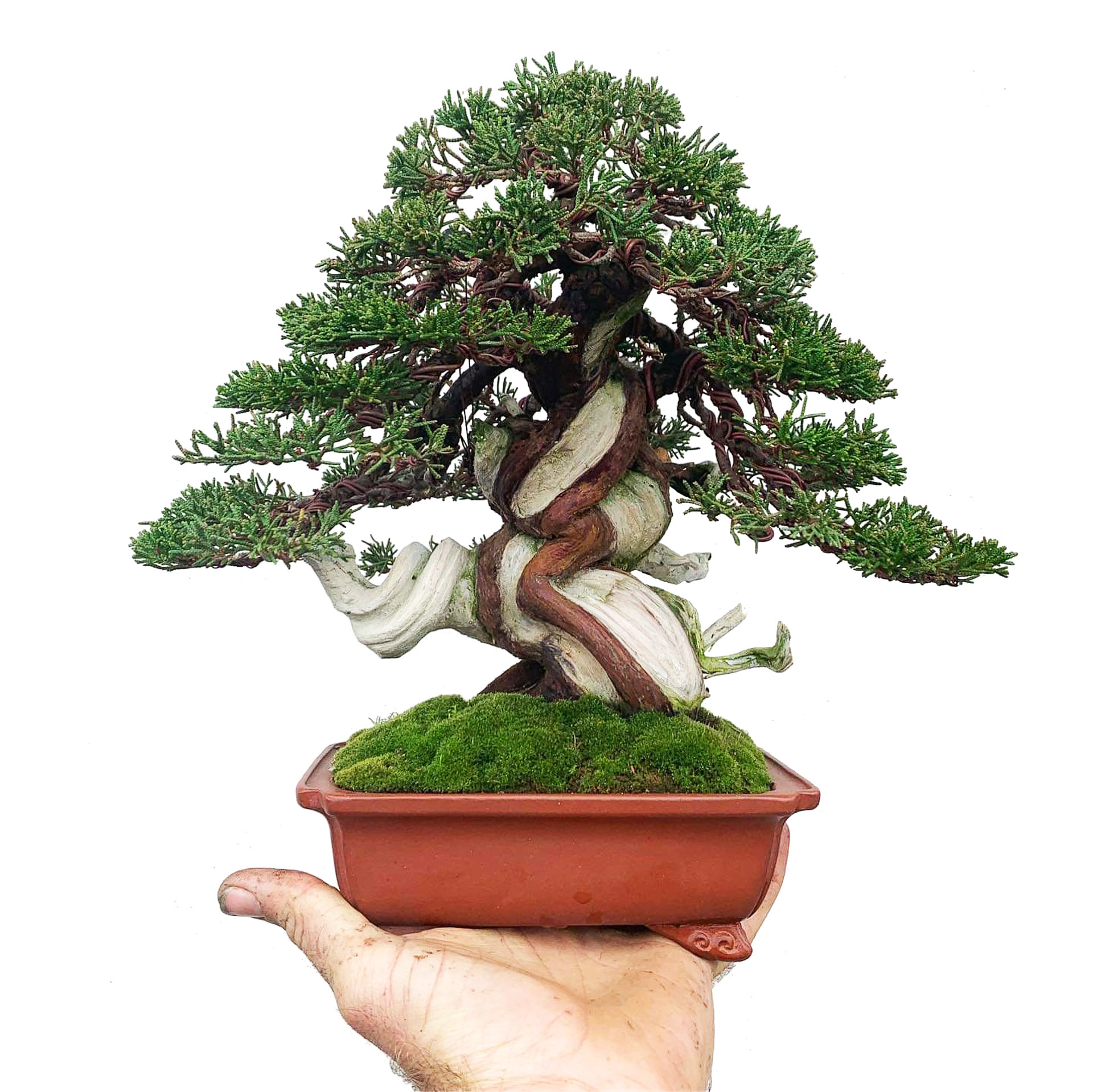 For shohin lovers like myself, the Gafu-ten, of all Japanese shohin exhibition is the top of the food chain and has been something I've dreamt about visiting for a very long time. I've been to Japan many times including two visits studying at Kouka-en and Taisho-en, but never had a chance to visit in winter. I decided to make the journey to the Gafu-ten and thought what better way to begin my journey than to spend a few weeks studying with Koji Hiromitsu, an expert in shohin and pines.
His fourth-generation nursery is in the sleepy town of Kokobunji, on the island of Shikoku. Hiramatsu shunshoen is a large nursery, even in Japanese terms. It consists mostly of conifers with an extensive growing area with hundreds of pines, ranging from 5-year-old to 80-year-old trees. Koji has also just completed construction of an amazing new building, designed specifically for students to live in while studying under his guidance.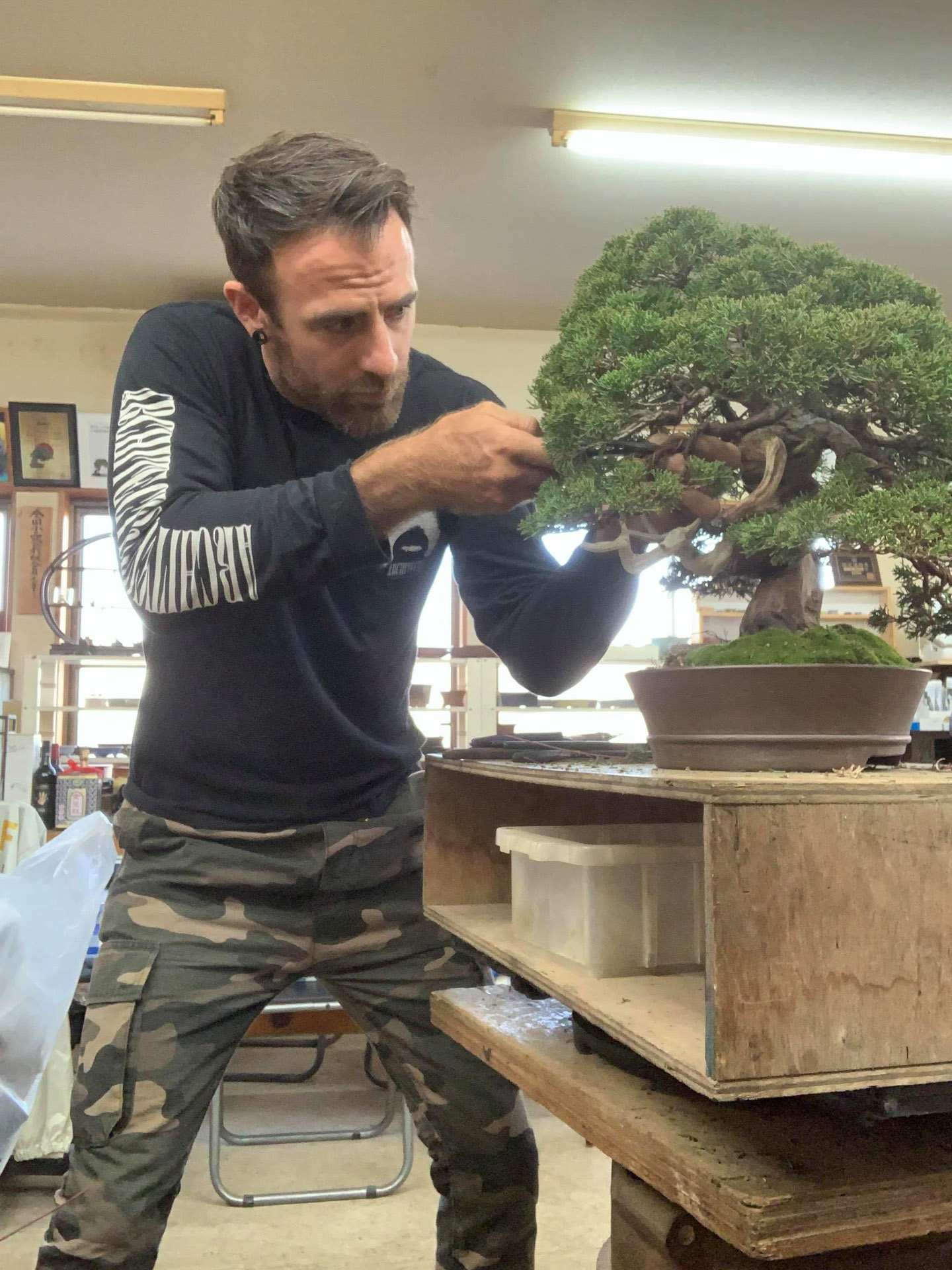 On arrival at the nursery I was sent straight to work, wiring trees, pulling needles, helping prepare trees for the sales area at the up-coming Gafu-ten. Like my previous times studying, my work is assessed and the trees I'm given depends on my competency. Koji is an extremely talented artist and a very good teacher. Getting to work on such quality trees, was an immense honour.
Giving a tree its first styling after it had spent more than 40 years in the field and a further 5 in a pot, was a dream for a bonsai lover like myself. Many of the trees I styled were taken to the exhibition and sold, while some were prepared for the upcoming Kokufu-ten exhibition.
As my time in the nursery came to an end we spent the last day packing the truck as we prepared to leave for the exhibition. It was an early start that morning, up at 3:30am, as we entered the van and made the long journey to Kyoto. The Gafu-ten is held at Myakomasu Hall in the centre of Kyoto.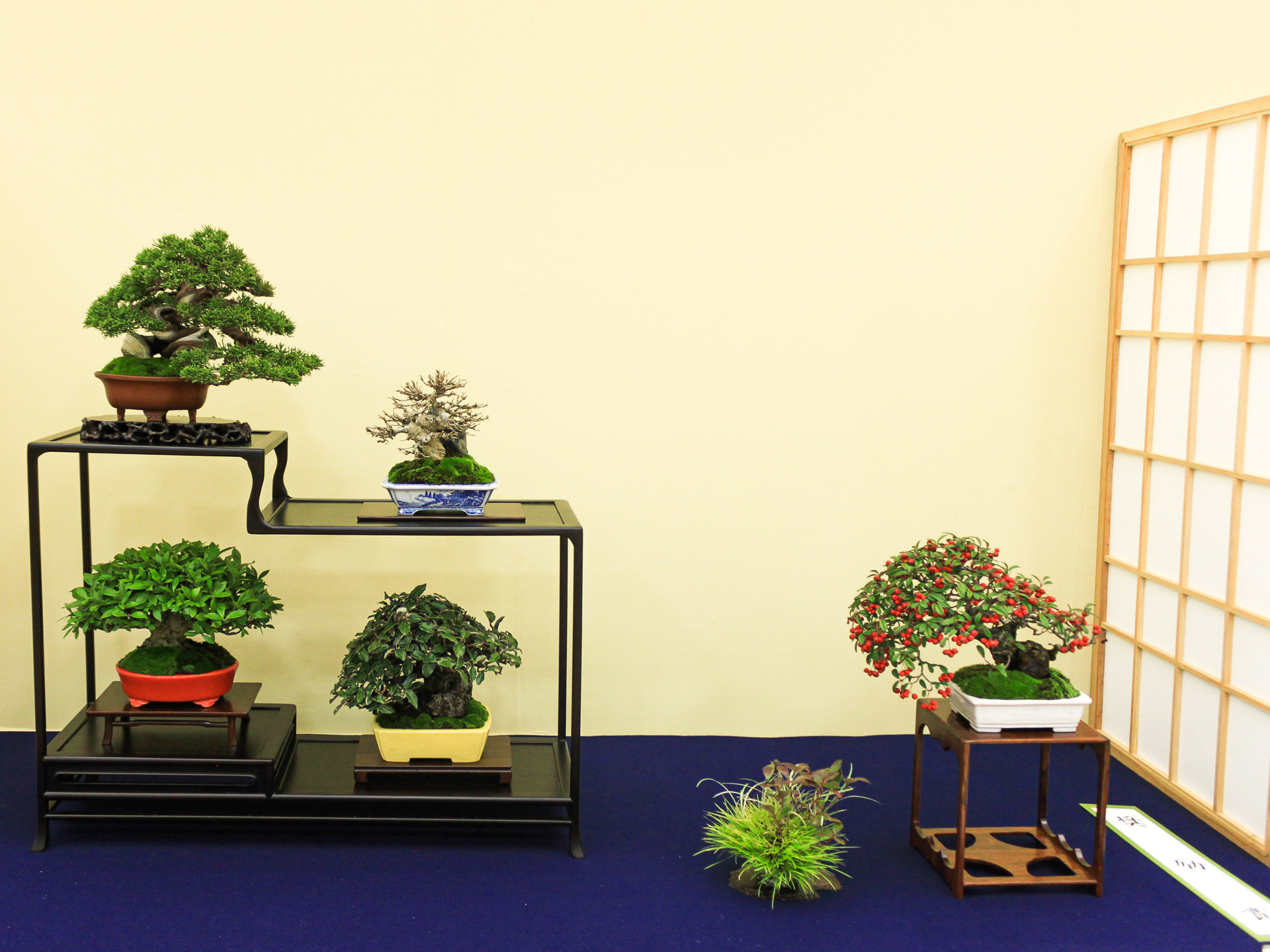 Upon arrival there is a caravan of cars and vans full to the brim of exhibition and sale stock. All the big names were there, lined up and ready to go. The doors are opened and there's an explosion of trolleys running trees into the hall, as everyone gets their sales area ready and exhibition trees set up. After a furious 4½ hours of setup we are finally finished. It's now time to relax with some Japanese Katsu and green tea. It's an amazing time to be at the exhibition with the aisles left completely free to wander about and a chance to check out the judging and photography.
Friday morning arrives and the first of the visitors spill through the exhibition doors. On this day I worked the sales booth and assisted in moving around plants when others were sold and watered the trees. Though my Japanese is not proficient, it was a very busy day. I ran back and forth assisting wherever I could. The next two days were free for me to explore the truly beautiful gardens of Kyoto and spend my time absorbing and taking everything in of the amazing exhibition. There are so many nuances when it comes to shohin. A change of feeling or direction can come down to mere centimetres. With so many 5 and 7 tree display stands, there was much to see here.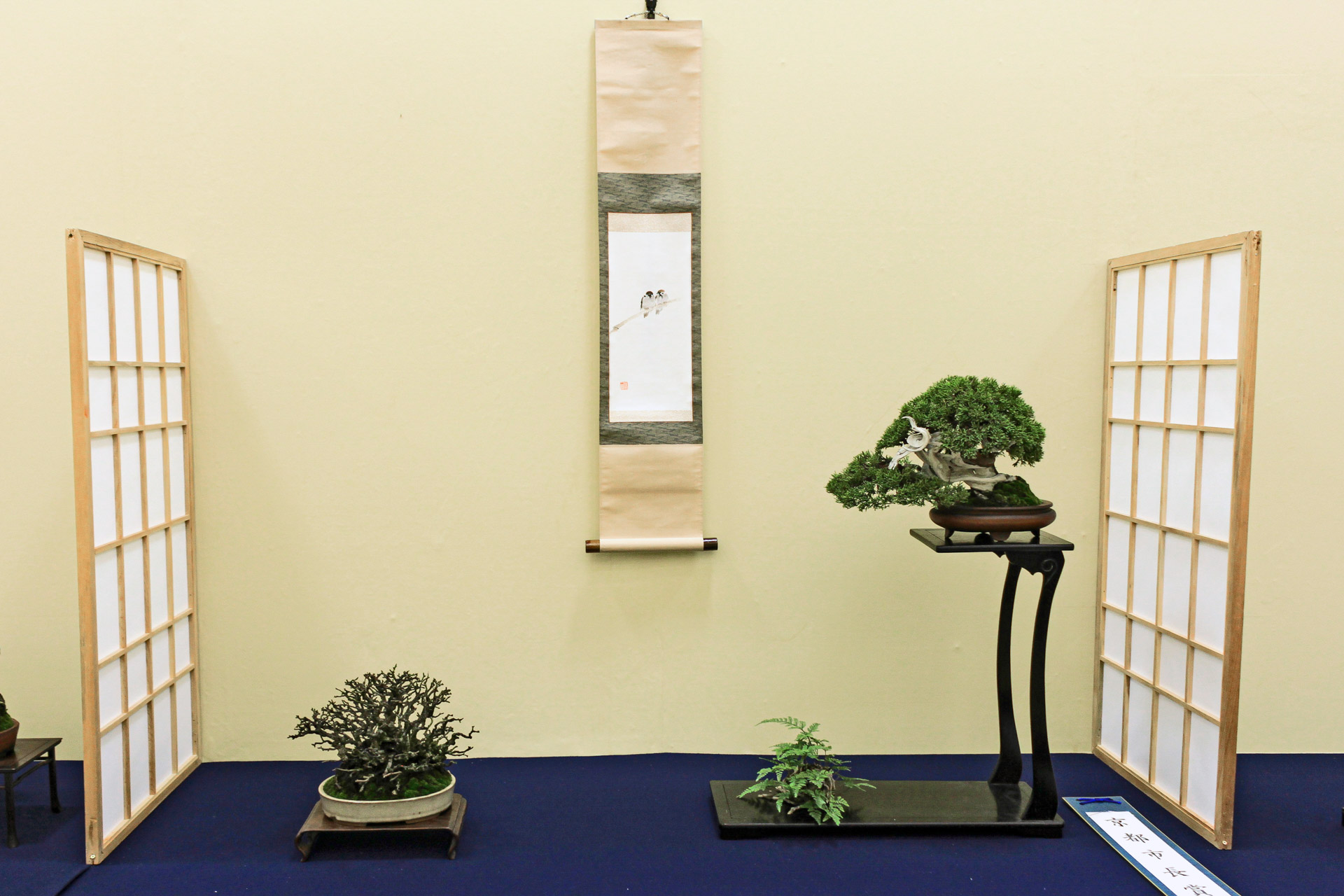 After an amazing few weeks it's time to head home. Forever grateful to Koji san for the amazing experience, a truly once in a life time opportunity.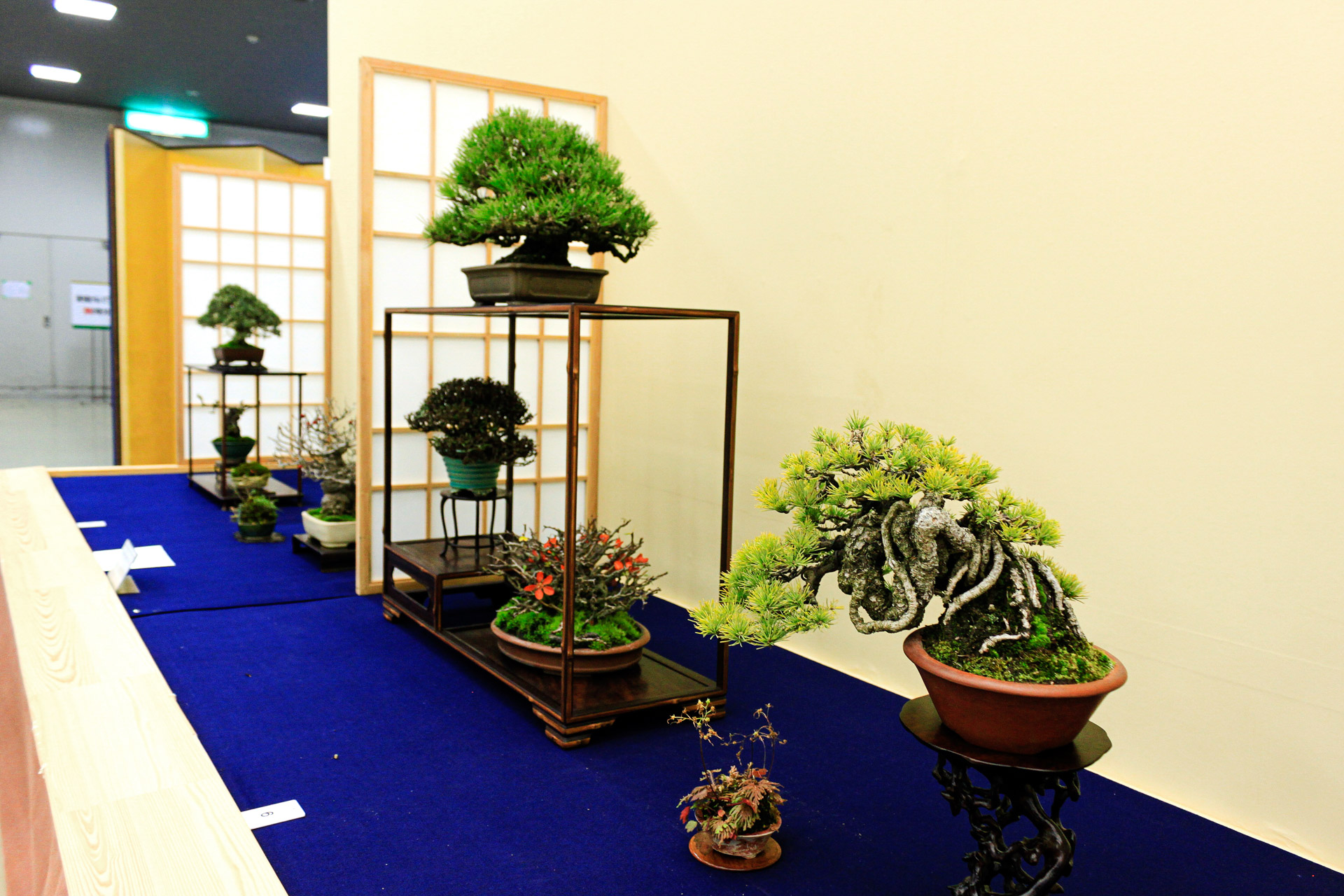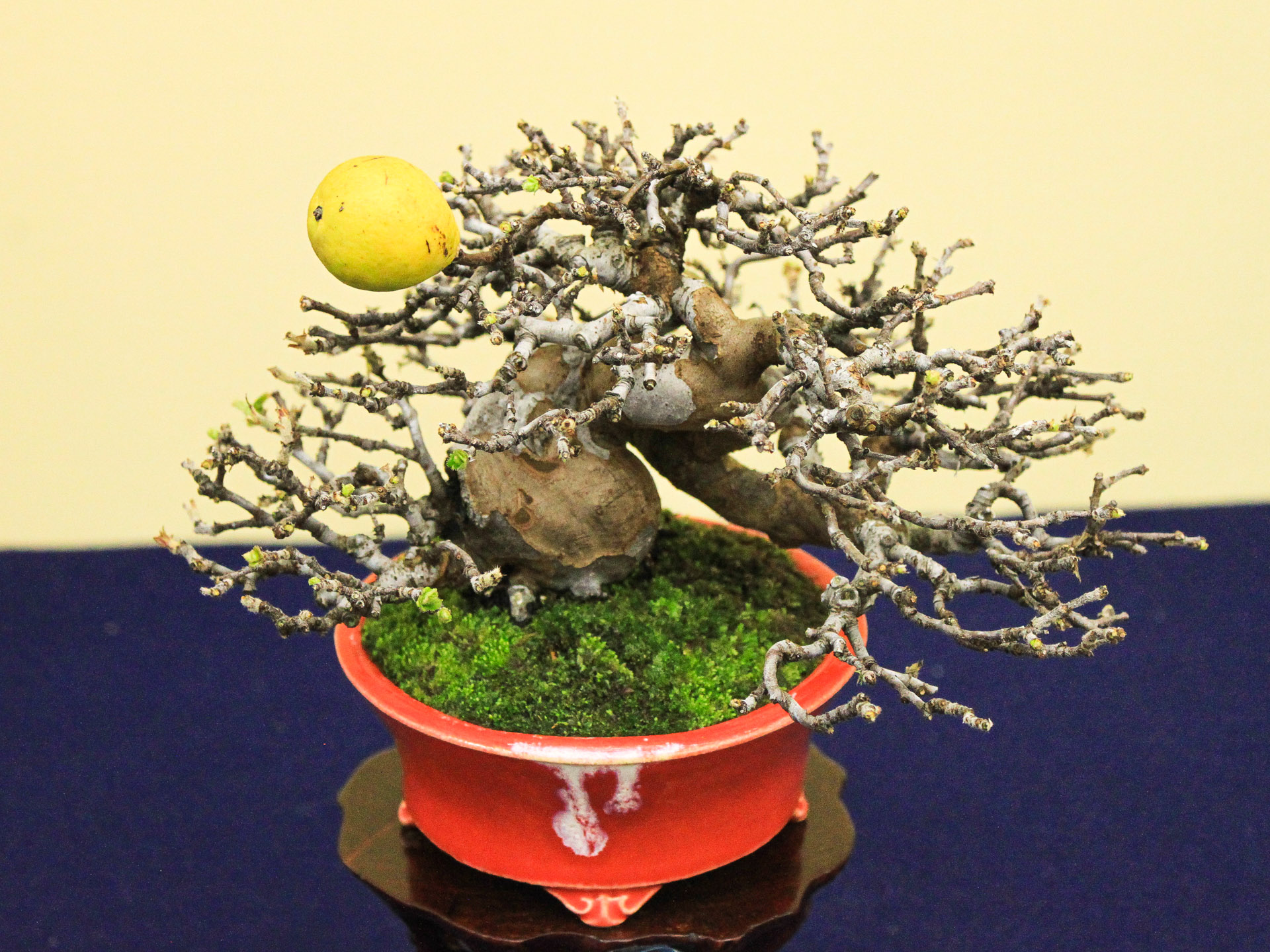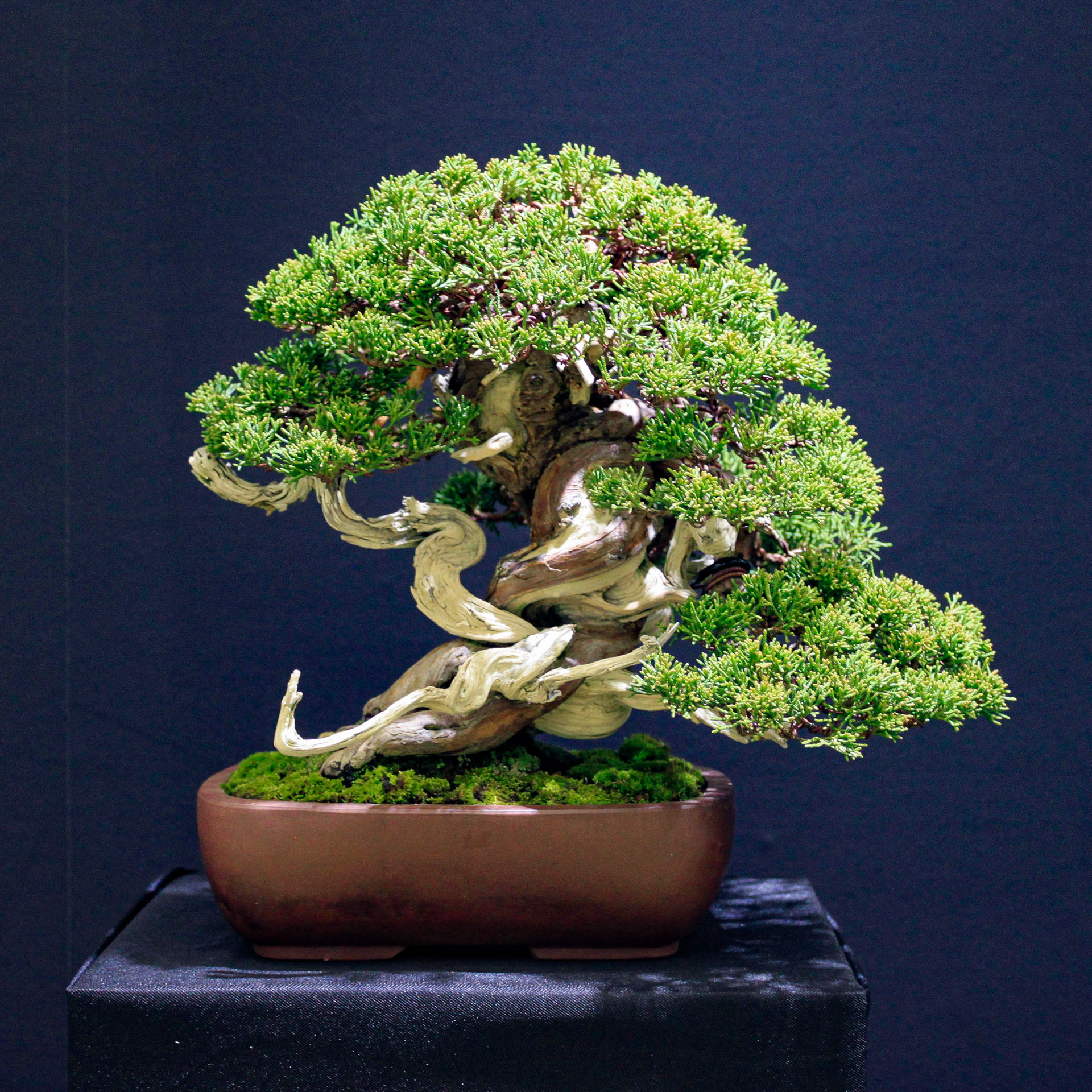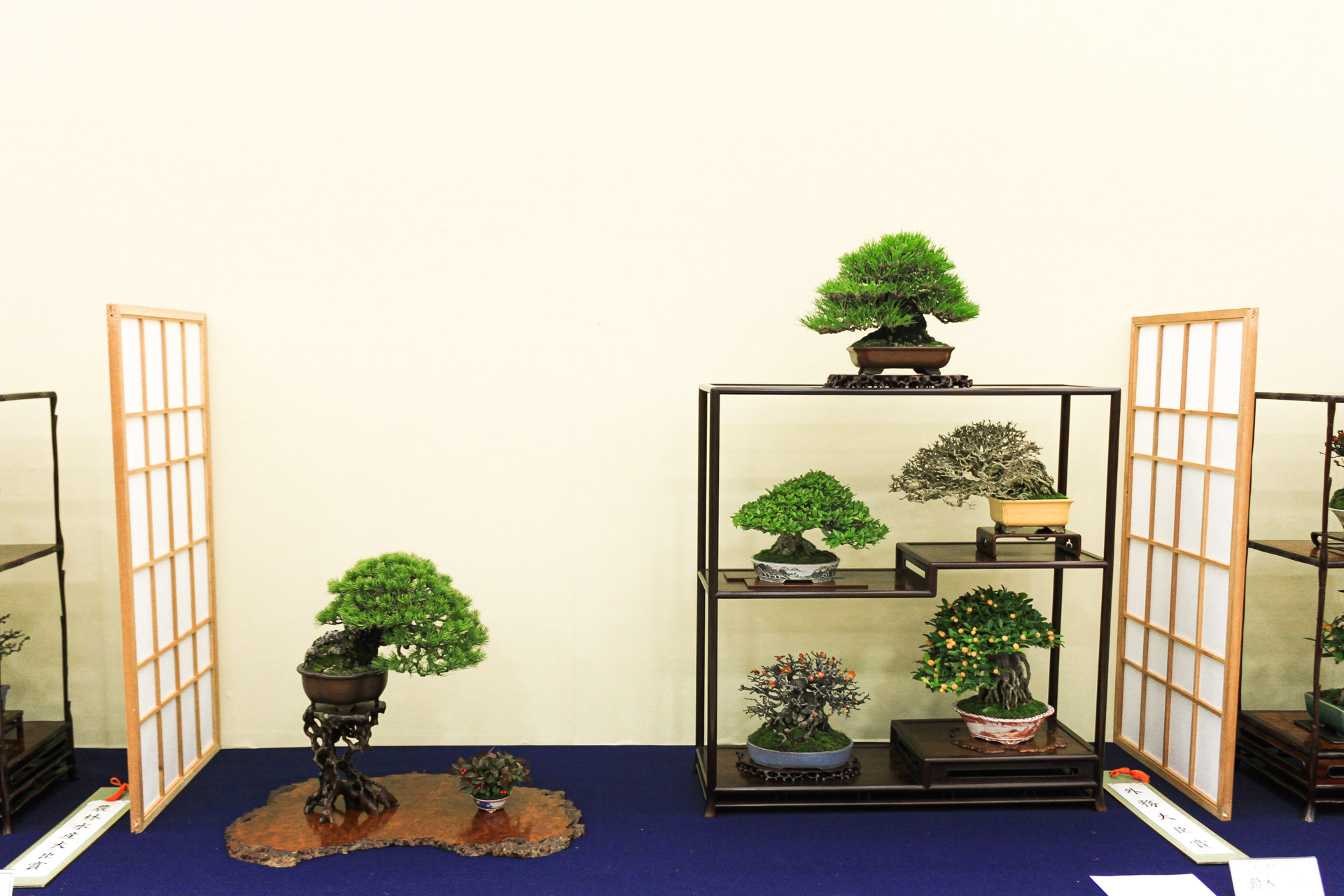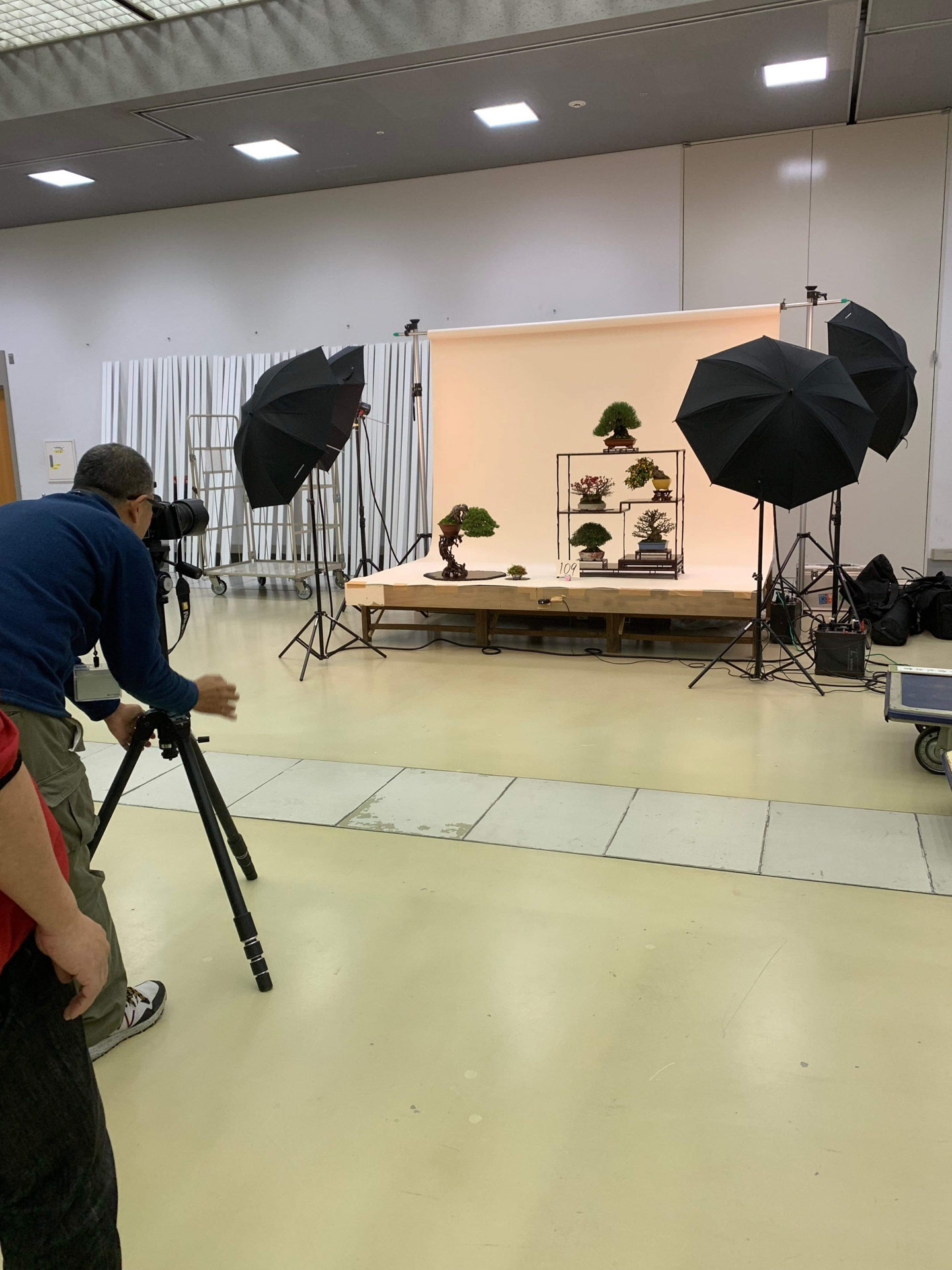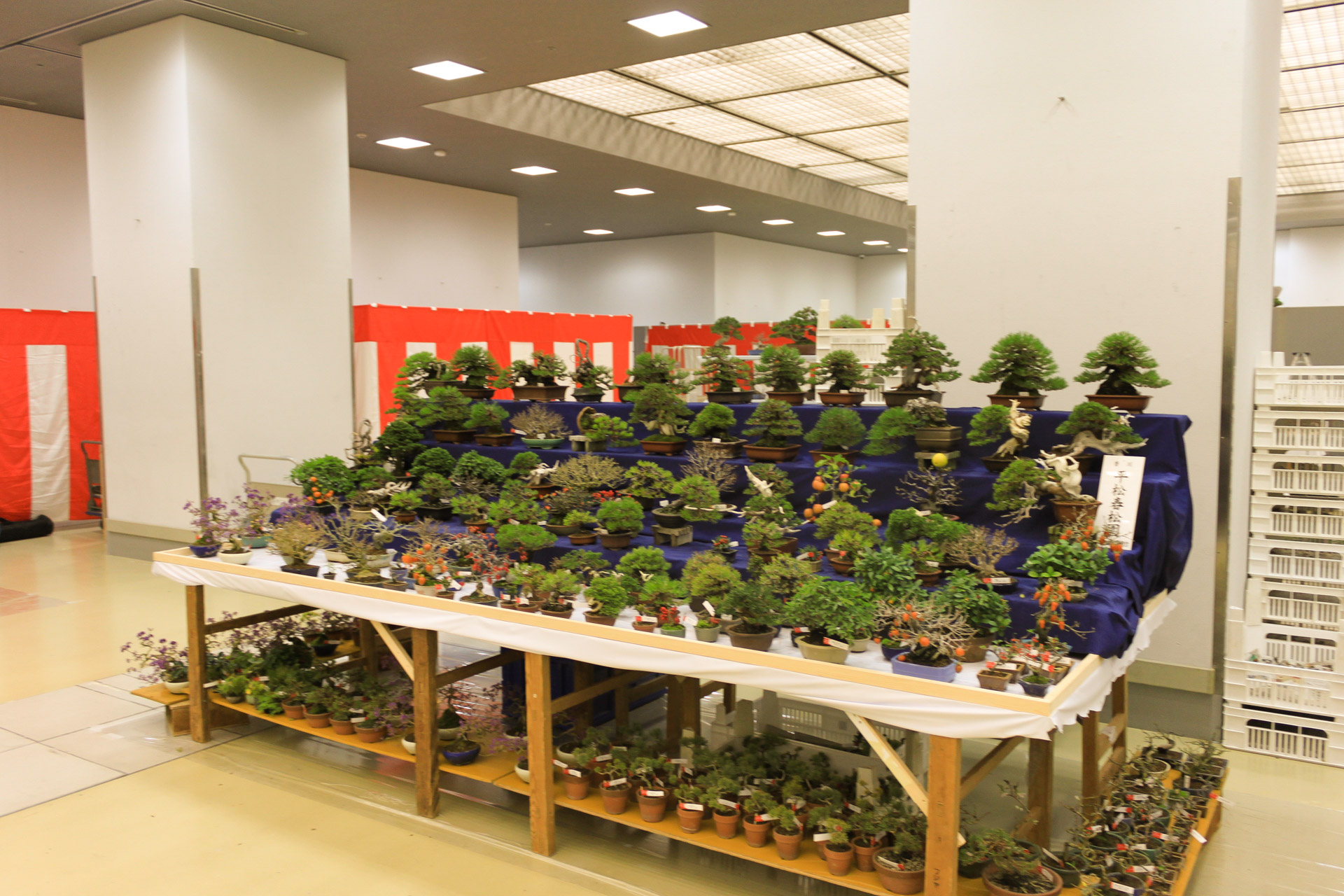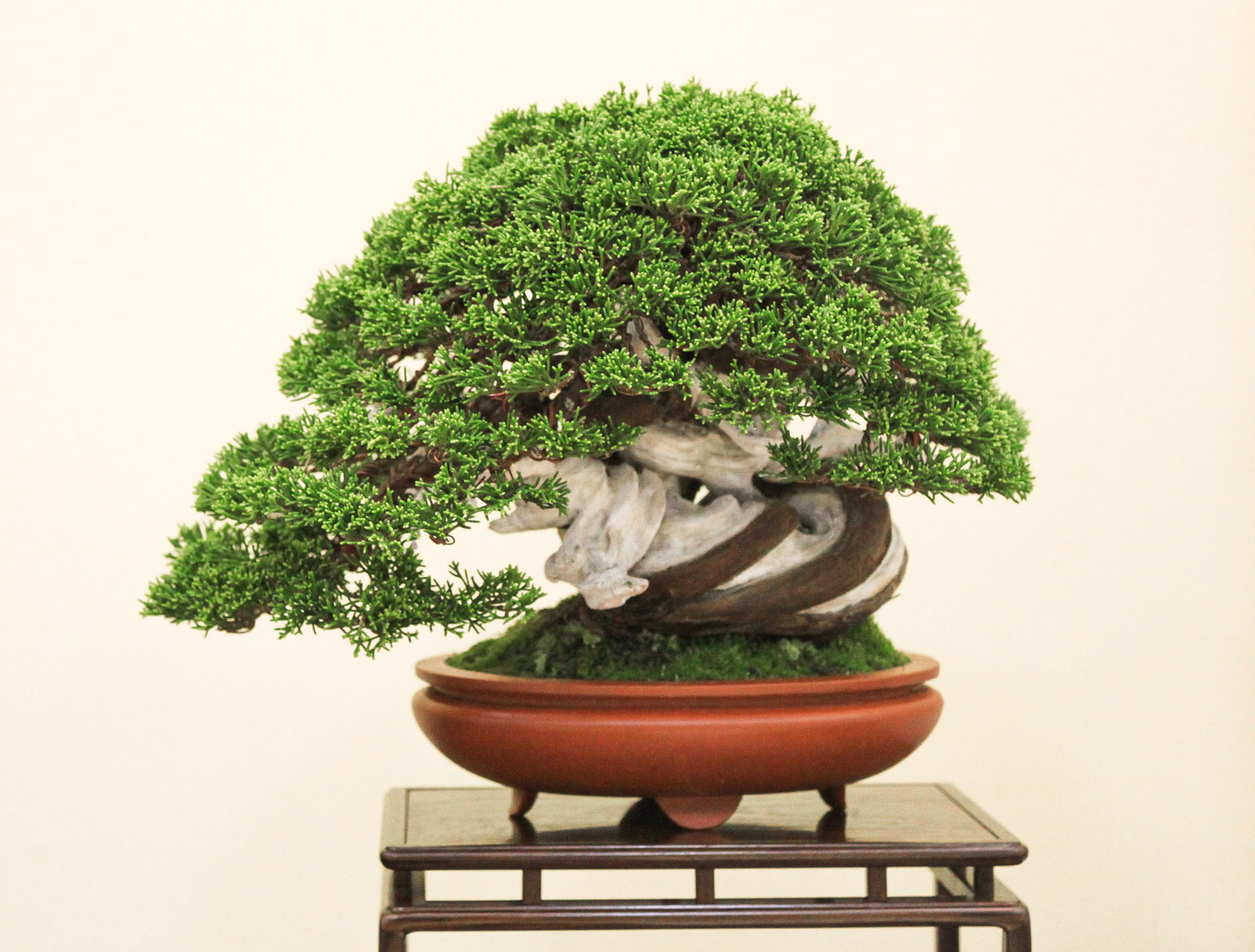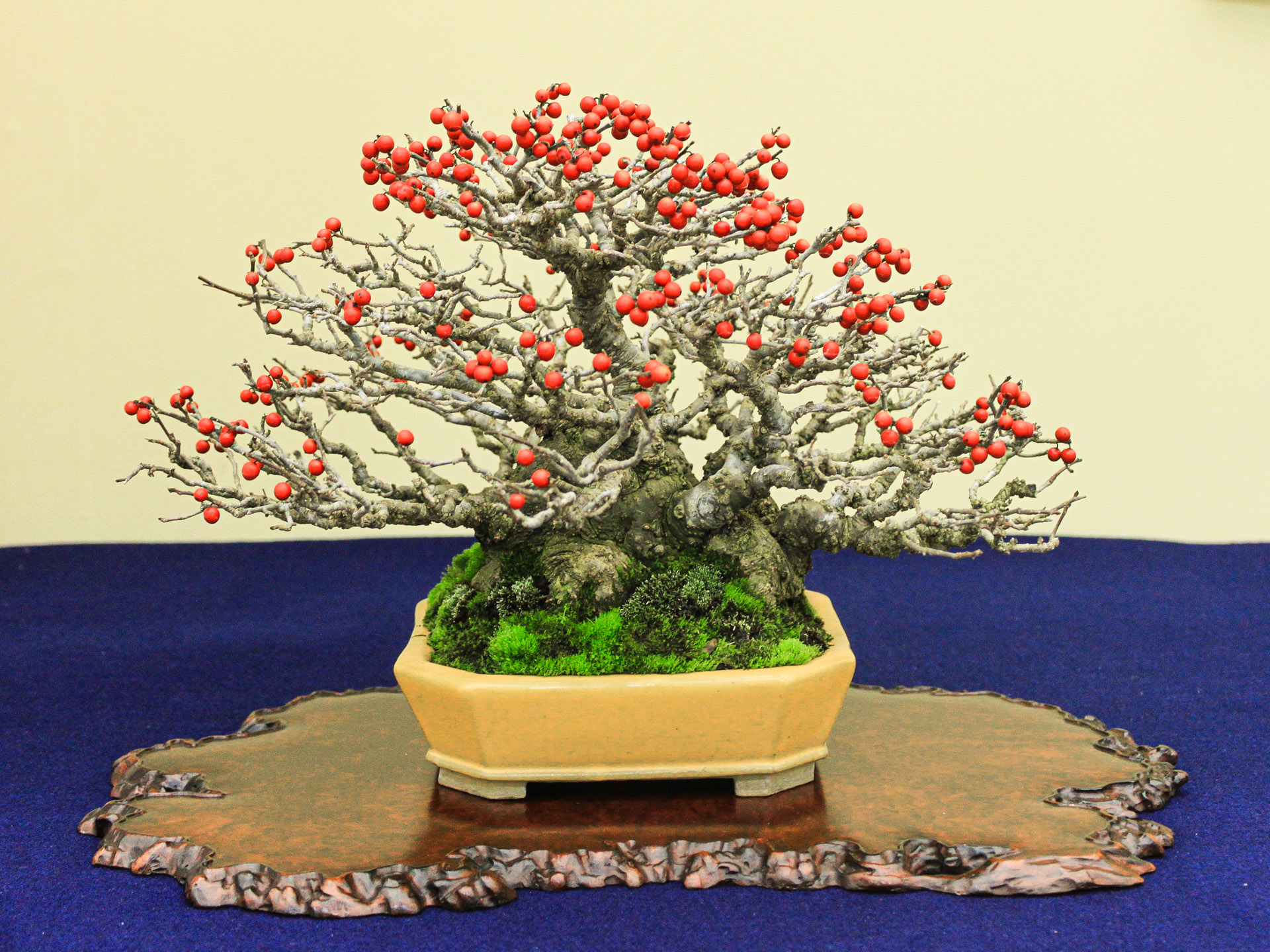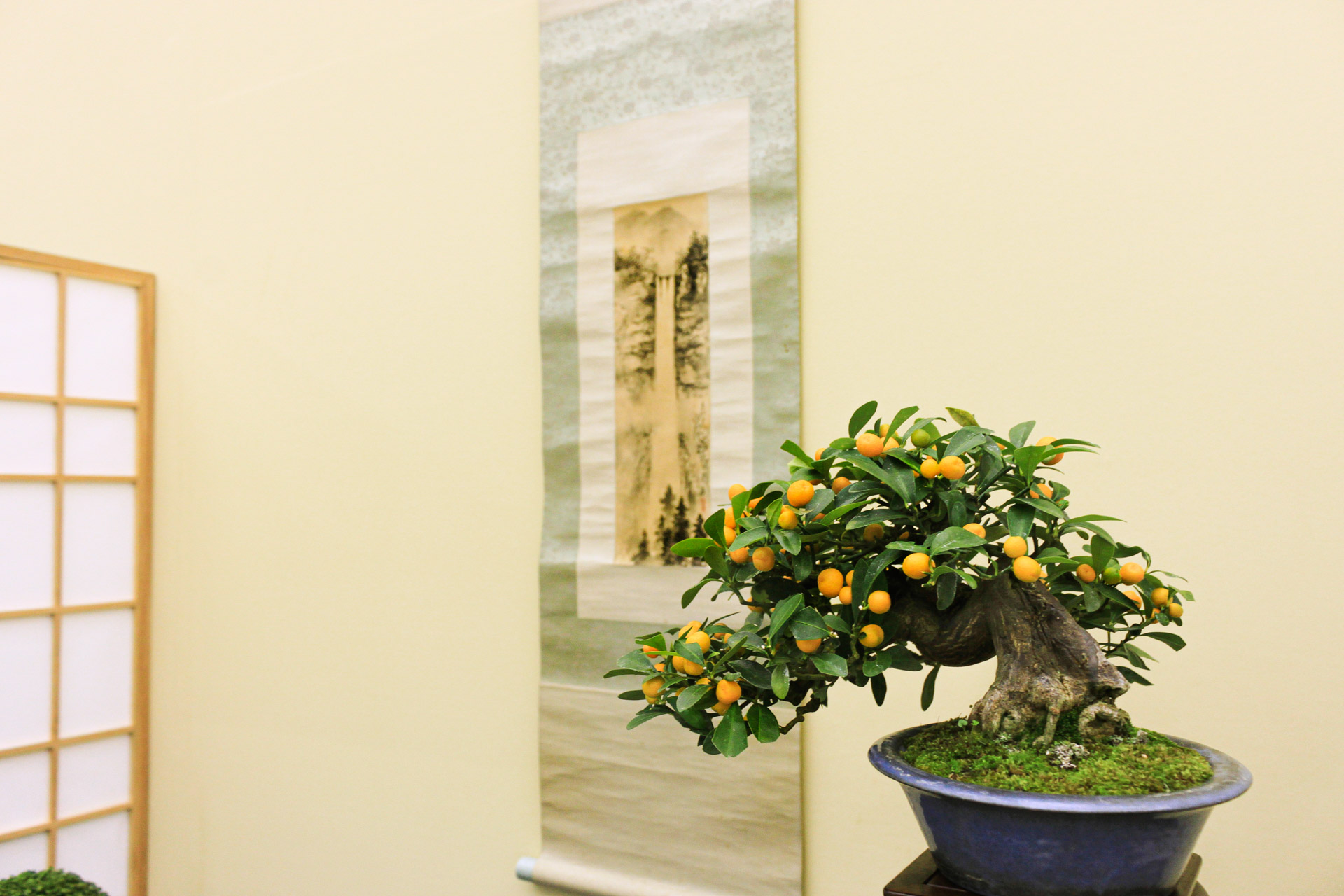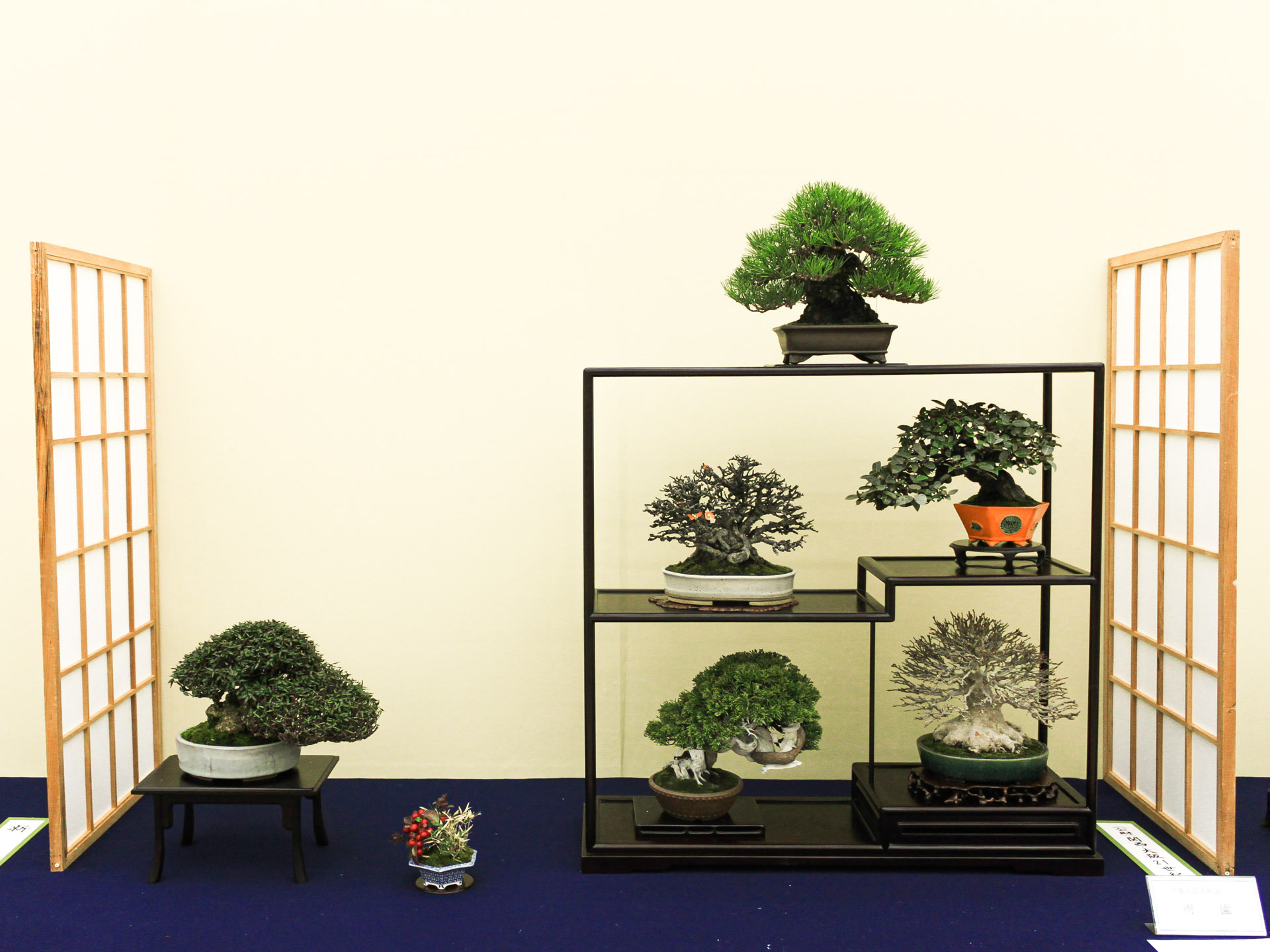 ---
© Copyright Bonsai Europe Publications