Paolo Nastasi travelled to the land of the rising sun to deepen his knowledge
Years ago there was no tradition of going to Japan to improve one's knowledge. However, times have changed…
Taisho-en, run by Masters Nobuichi Urushibata and his son Taiga, was one of the first to give foreign students the opportunity for short-term apprenticeships. Master Nobuichi, famous for advanced techniques like thread grafts on maples, sent his 20 year old son Taiga, on a 6-year apprenticeship with Master Masahiko Kimura. When Taiga returned to his home town, Shizuoka, he began his professional career in his father's nursery. From this union came Taisho-en Nursery where I went to deepen my knowledge.
And so I had the opportunity to refine my abilities. My first trip to Japan dates back to February 2015 and lasted 5 weeks. But before that I worked many years alongside my teacher, Salvatore Liporace, as a professional apprentice, becoming an instructor myself. I started my bonsai interest at 16 and there were times that, instead of going to school, I went to look for yamadori. All the time I obsessed about improving my knowledge.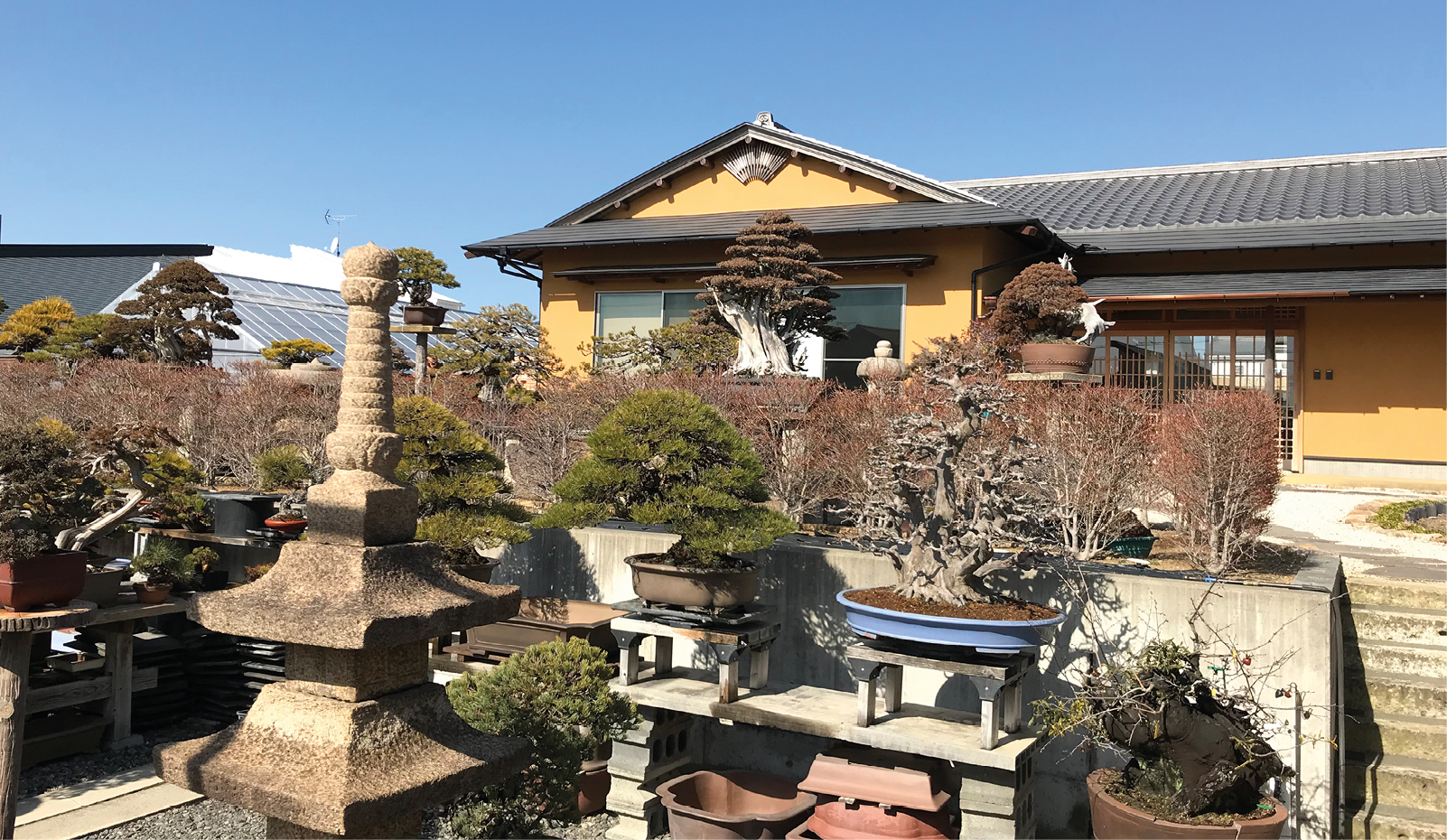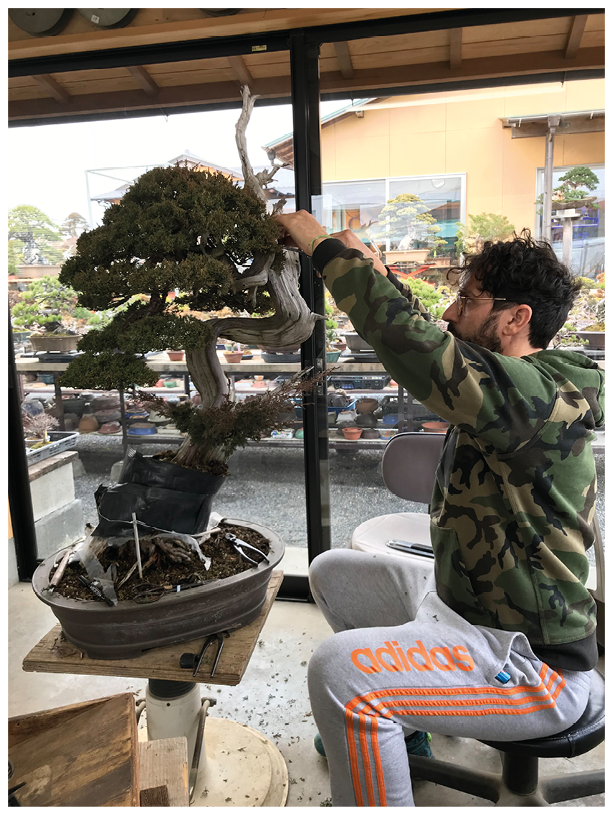 The deshi
At Taisho-en, the working days are very intense. The apprentice, or full time student, must do everything; clean the garden, welcome customers and prepare tea, arrange the tokonoma, perform the day's work. Masters expect maximum concentration from the student and under all circumstances to do the best they can. The Master generally has one or more disciples (Deshi) who will have to undertake a long period of apprenticeship of generally 5 years.
What I learned is that you need a lot of discipline, dedication and passion

PAOLO NASTASI
There are also the so-called part-time students (Gakusei) who attend the bonsai school for one or more short periods. In the absence of the Master, students will be guided by the senior Deshi. I worked for 12-14 hours a day with an hour of rest. I started at 8:00 with the cleaning of the garden (each student has his own tasks to do). After that you do the work assigned to you by the Master: restyling, cleaning needles, processing shari, grafts, etc. In the meantime, you must always be ready to help the teacher.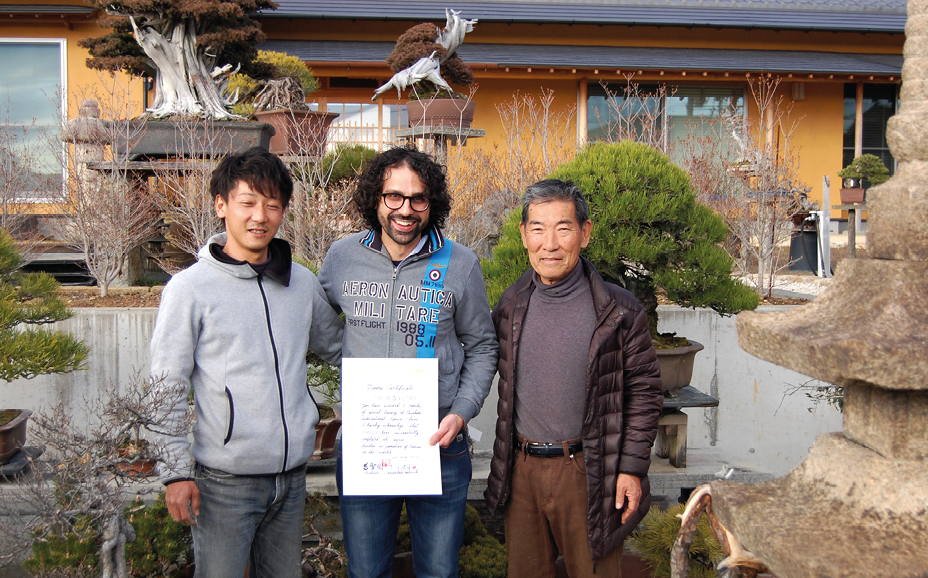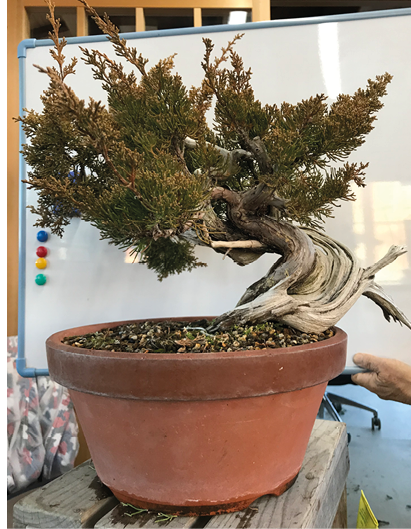 No days off
At 12 noon we go to lunch, one hour later we start again with the watering and controling the state of health of all the bonsai at Taisho-en. We then resume the work assigned on that day until 18:00. But the plan of the day is variable as it might be necessary to prepare plants to be sent abroad, or prepare for an exhibition. Generally there are no days off, except in unusual circumstances.
Wonderful
Because our work is being judged you always try to gain the trust of the Master. I consider every formative step a starting point and I will make at least one trip a year to the rising sun to retain the link with my Masters.
The best thing is to be in a wonderful place full of valuable specimens. The one downside during my trip is the distance from my amazing family. Daniela, my life partner and our little Leonardo are my number one supporters.
In Japan, bonsai is taught in a different way, but my Master Salvatore Liporace, who has also had a Japanese education, helped me to better understand the way the Japanese do things. What I learned is that you need a lot of discipline, dedication and passion, these are essential to enter the Japanese world of bonsai.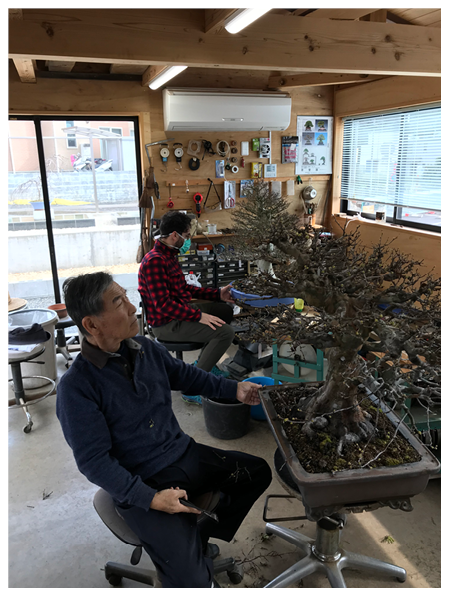 The best thing is that you are in a wonderful place among amazing bonsai

PAOLO NASTASI
Zuisho pines
On my latest trip I had the chance to work on different pines, or 'Goyomatsu'. The 'Zuisho' variety especially struck me the most because it's a tree variety with an elegant posture, appreciated for the very short needles and the fine, thick branching. The formal-style pine tree, originating from the garden of Master Kimura, had arrived at Taisho-en for a few months. It was totally out of shape.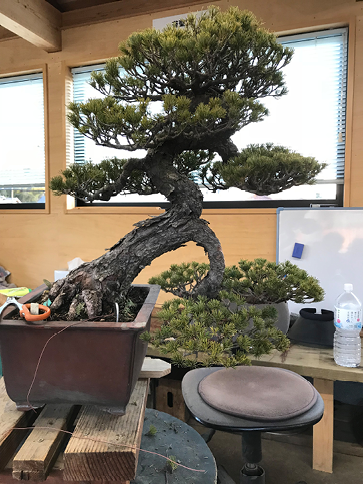 Try not to rejuvenate the tree with too aggressive pruning and use as little wire as possible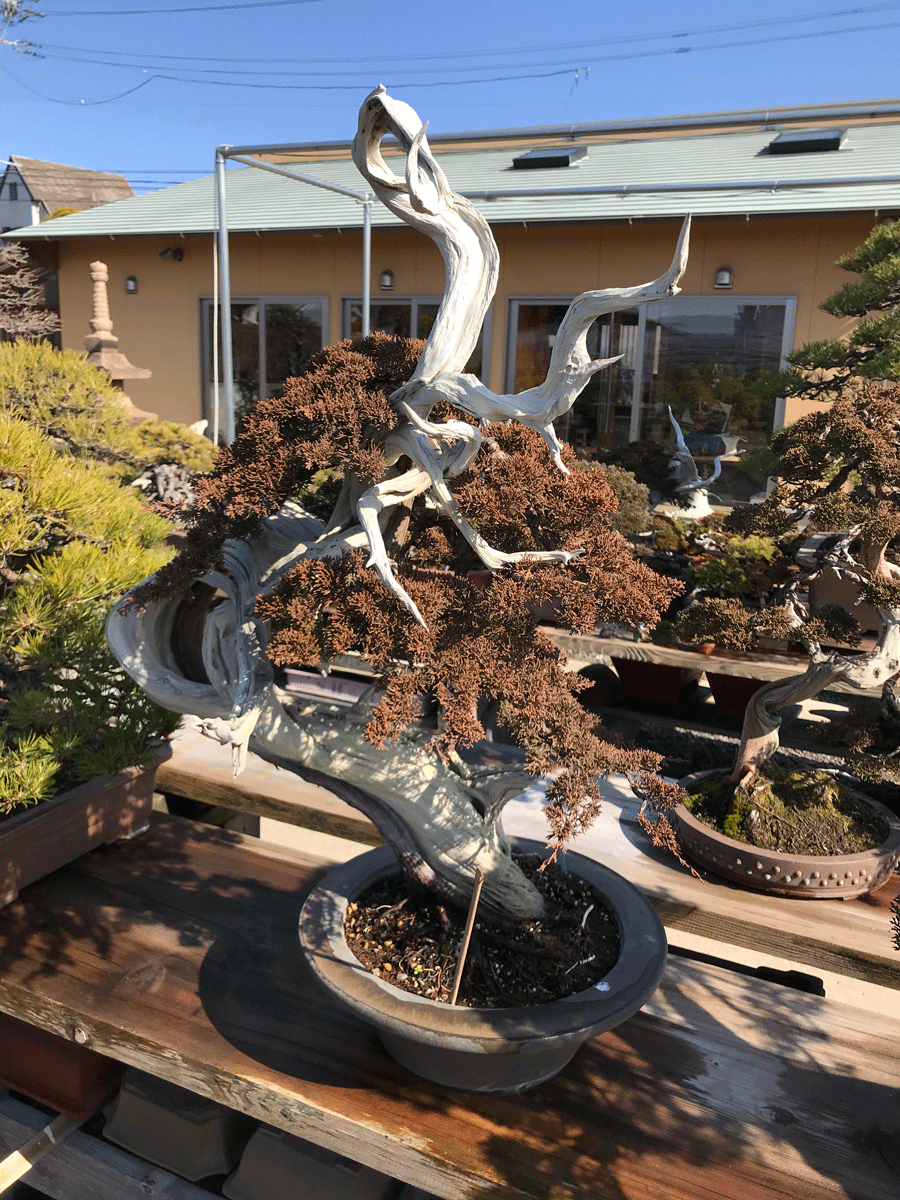 ---
---
© Copyright Bonsai Europe Publications