Portland (USA) based woodworker, Austin Heitzman seeks inspiration from ancient trees
I have been attempting bonsai for just as long as I have been a professional woodworker. When contacted about commissioning a bonsai stand, I thought I had won the lottery. Unfortunately, the job never went through, but the idea was planted firmly in my mind. Ever determined, I contacted bonsai professional, Michael Hagedorn and, guided by his expertise and enthusiasm, stands finally began to emerge.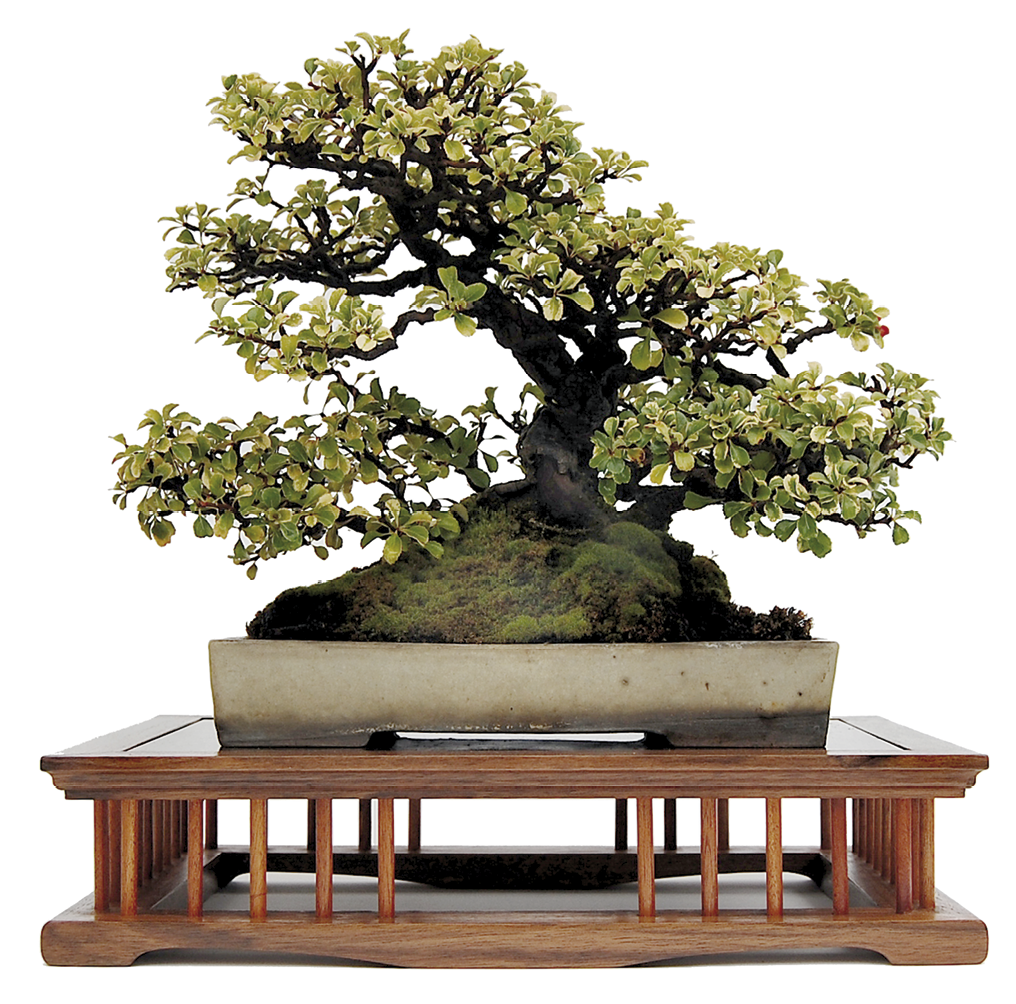 If you have ever stood in awe of an ancient tree, looking up with excitement at the character, grace and power of such a creature, then you understand what drove me to woodworking. Every piece I build begins by sourcing interesting material that tells some kind of story about the tree that bore it. Like bonsai, my work emerges through a collaboration between the material and myself. To achieve my vision I often have to manipulate the material, but the goal is always to create something that seems natural and fluid. Each piece should appear as if the boards and the piece grew up together. Furniture history is also a profound influence on the kind of work I produce.
Wood provides the perfect platform
to display any item.

Austin Heitzman
In developing ideas for bonsai stands I poured over a Kokufu-ten Exhibition catalogue that Michael lent me, trying desperately not to dog ear the pristine pages as I went through them again and again. I then tempered these Eastern influences with designs from my Western culture, from as far back as ancient Greece up to the present day. Since these stands are produced in the Northwest United States, I believe they should speak about our landscape and culture, in addition to bonsai tradition, in order to substantiate the trees placed on them.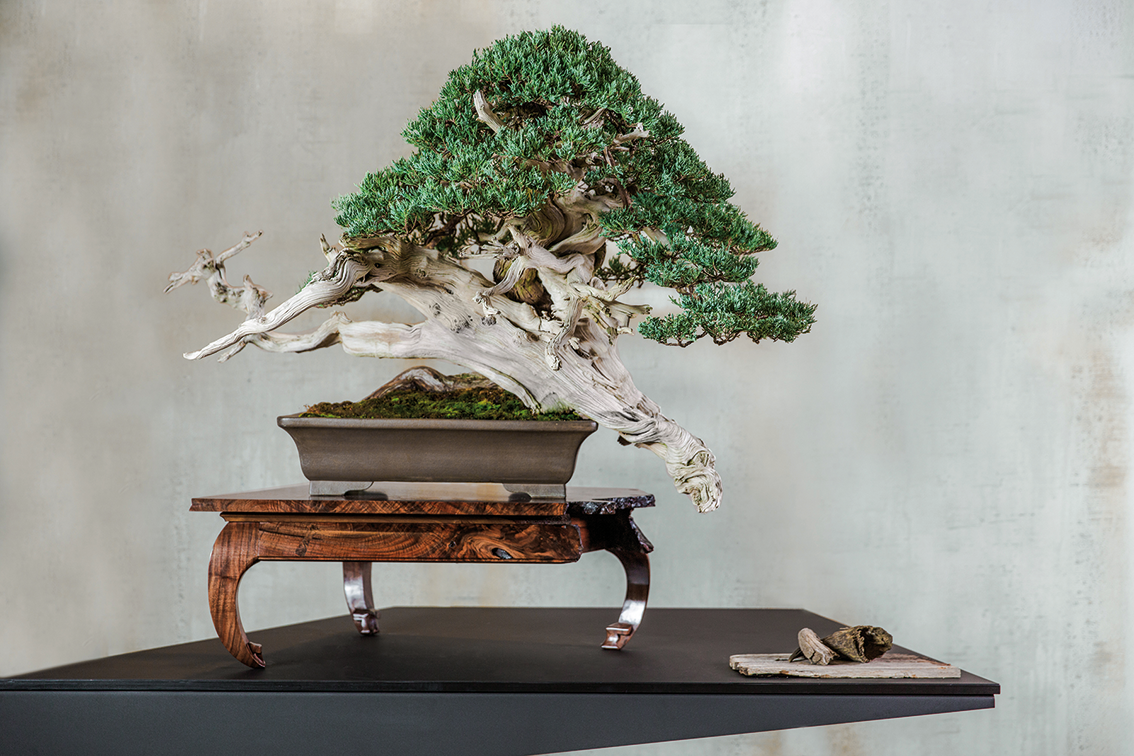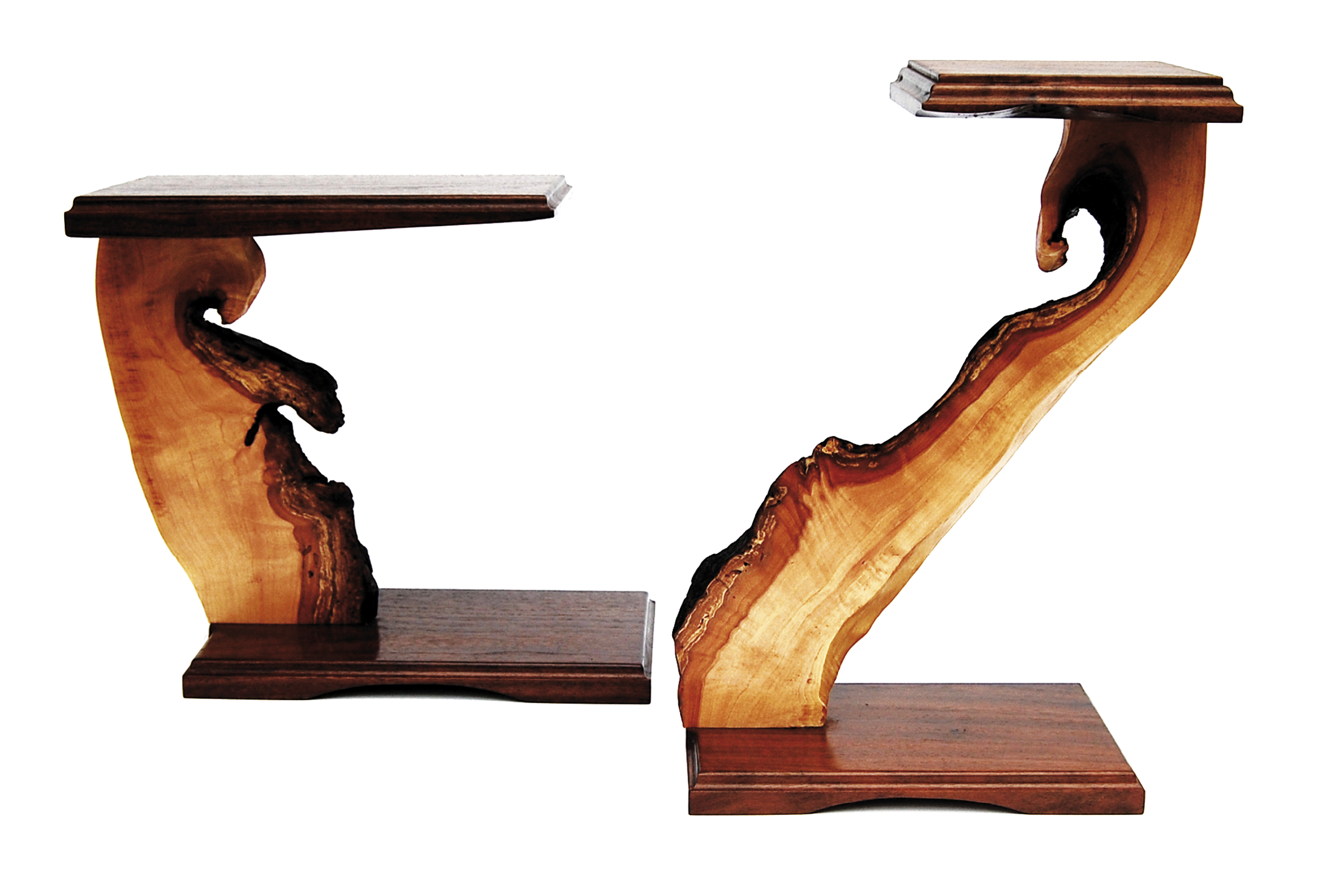 Often I embellish my pieces with material that has grown or is broken, in ways that echo classic furniture designs. For example, I will use a natural hole where a carved opening would otherwise be or use the gnarled profile of the tree to mimic a classic profile. This gives the work a familiar form, even if you can't quite put your finger on it that makes all the 'unfinished edges' seem absolutely necessary.

Trees are living things and the wood they produce never really dies. Even in its milled and dried form, wood still takes in and gives off moisture causing it to expand and contract; in essence it breaths. I have to engineer my designs to be at harmony with this movement in the wood to ensure the piece's integrity into the coming centuries. Maybe then I will finally have a finished bonsai to put on my stands.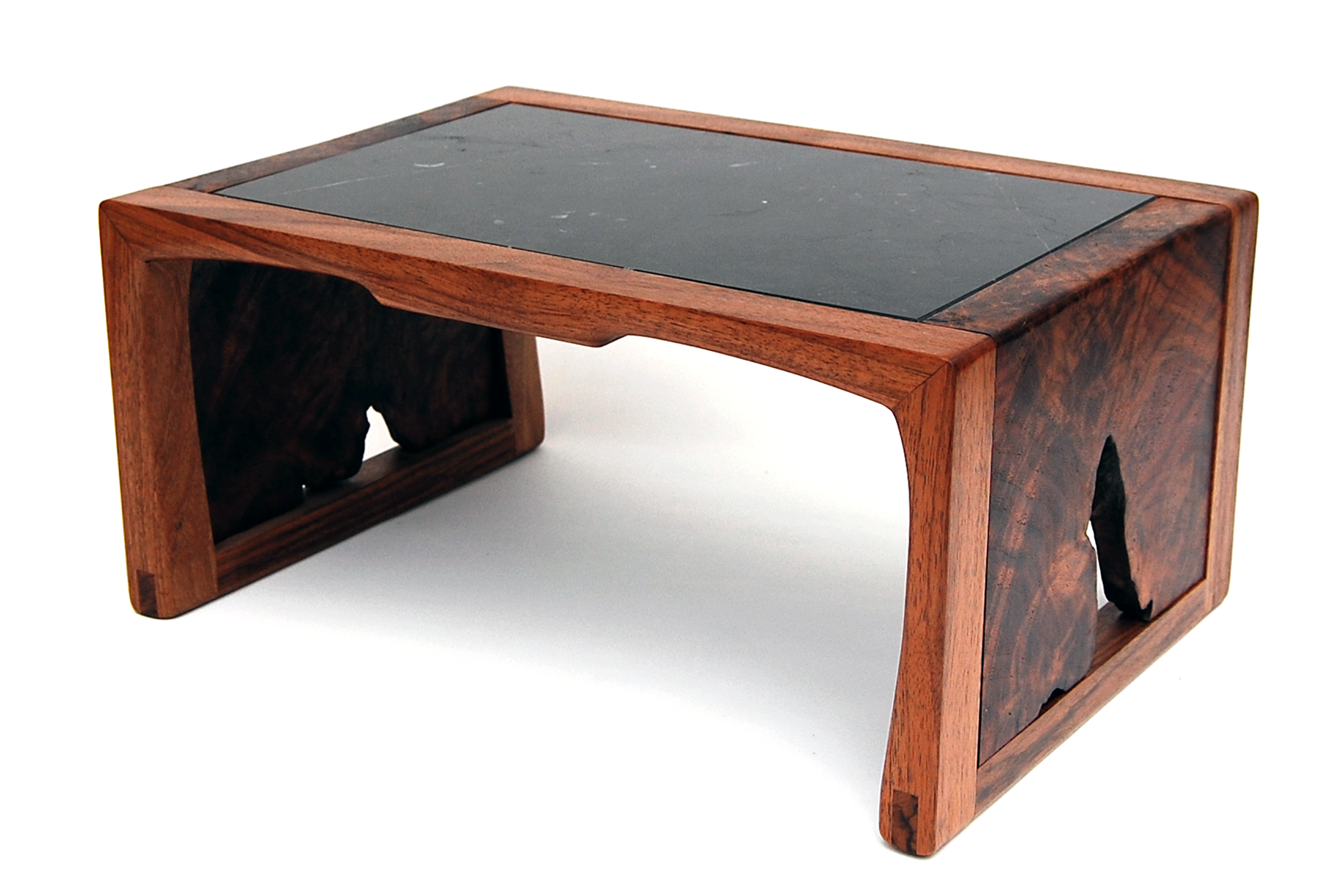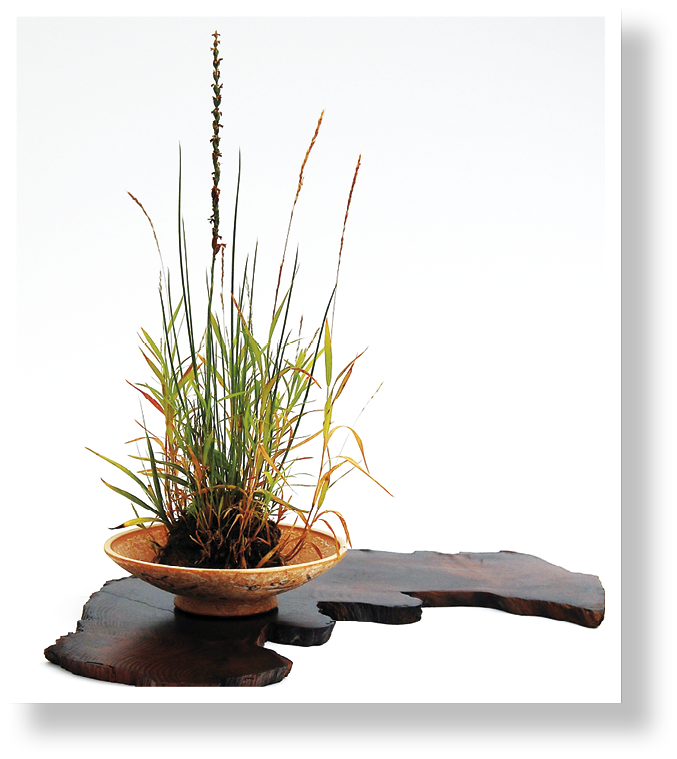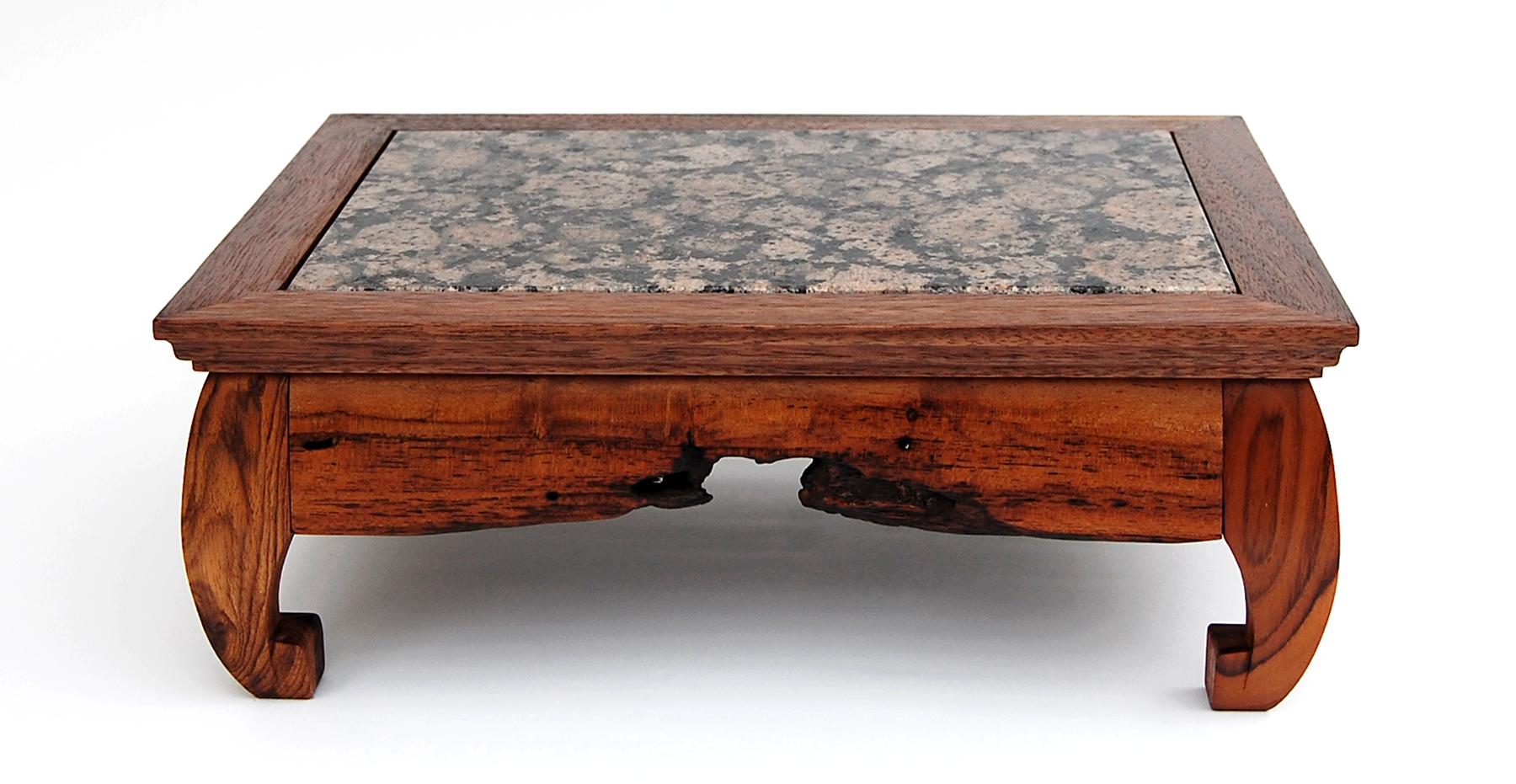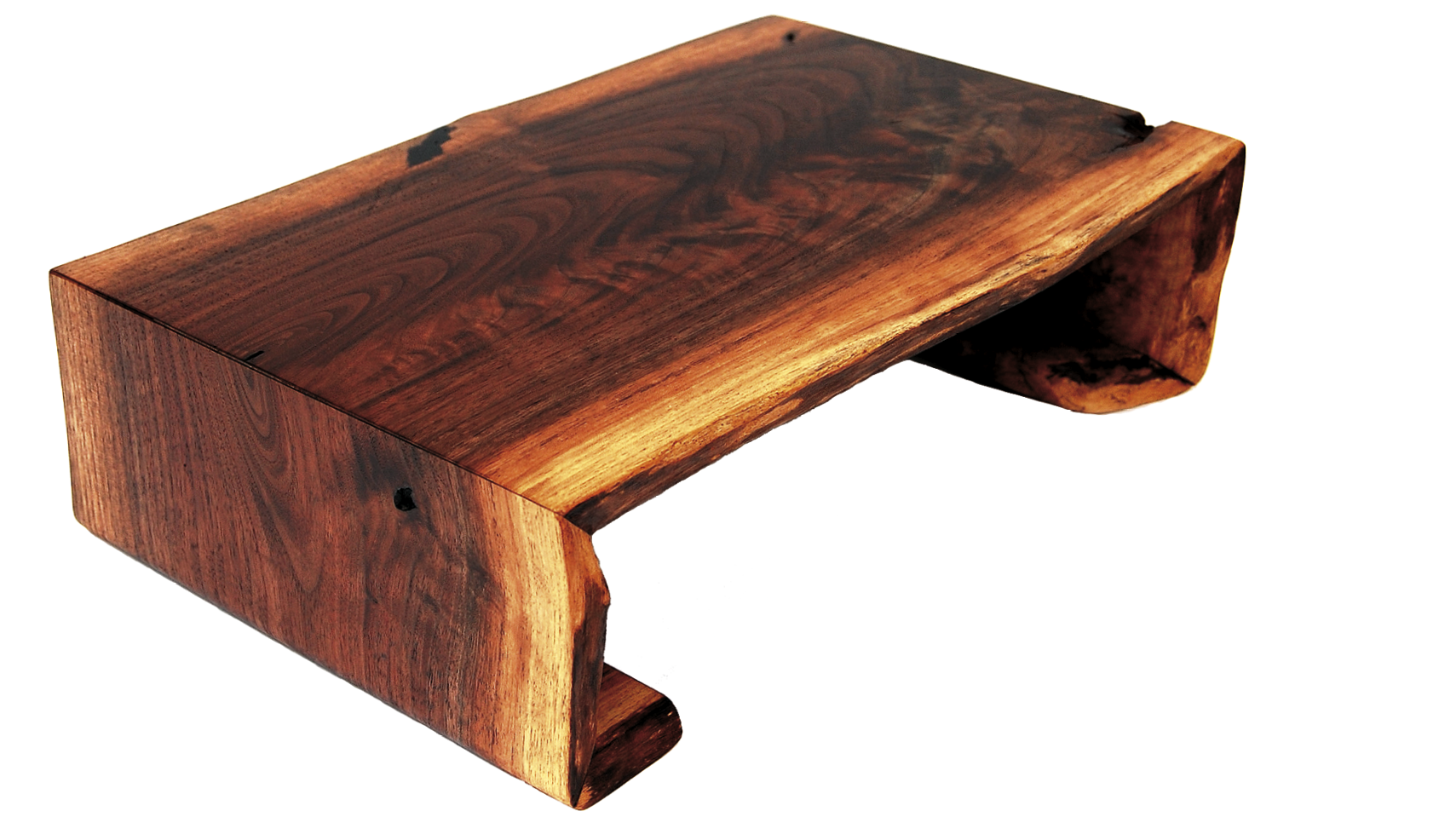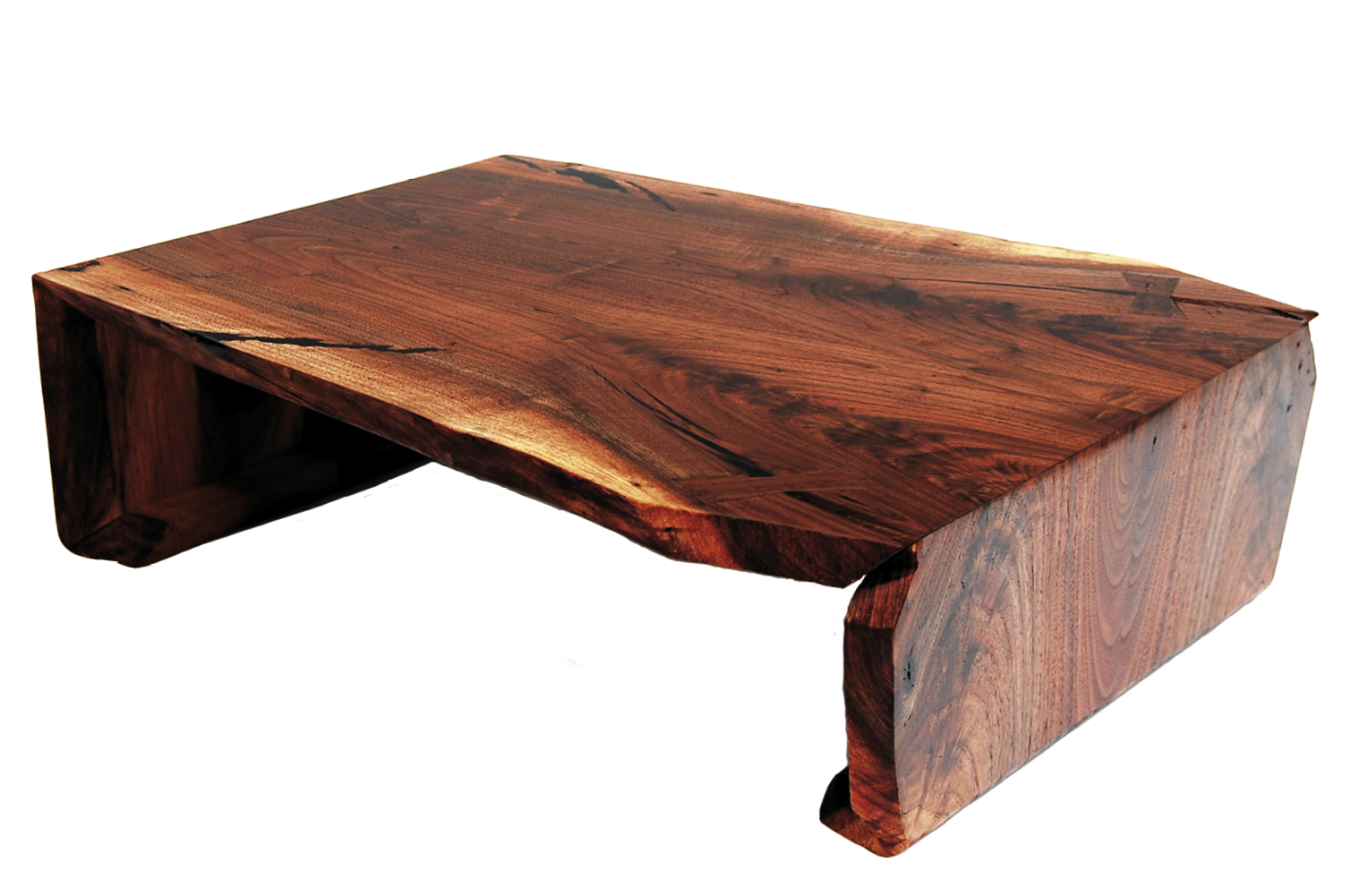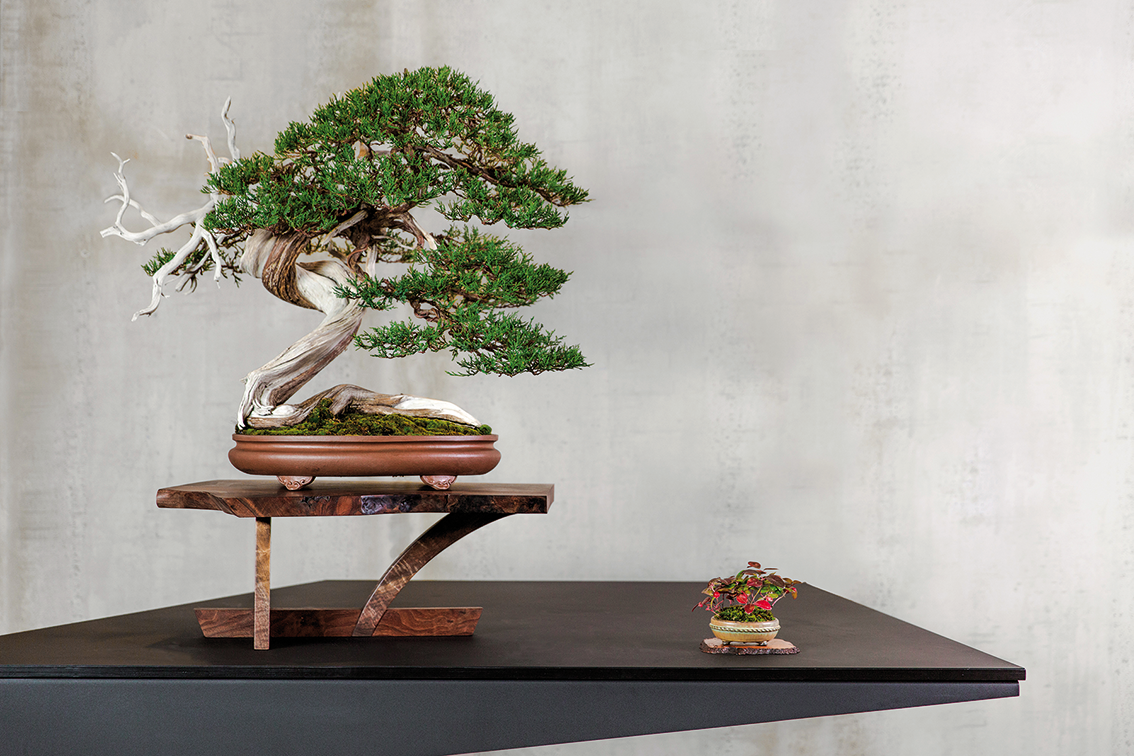 ---
---
© Copyright Bonsai Europe Publications