The bonsai passion of Marcial Yuste Blasco
Observation is the key to studying nature and bonsai. According to Marcial, bonsai is an art form, though we must not lose sight of its origin in nature
What was your professional education?
I began studying Biology at the University of Valencia, but eventually I did a three year degree in Geography. Since 1985 I began a study of wetland birds, doing a census and ringing them. For three years I worked as a professional ornithologist for the regional government and I am now carrying out reports of wintering and nesting waterfowl in La Marjal dels Moros (protected wetland of international importance located in Sagunto, Valencia). In the last stage of specialized journal Bonsai Actual I was the editor. From September of 2015 I created the Sagunt Bonsai School, currently with students from Valencia, Guadalajara, León, Madrid and Toledo in Spain and internationally from Argentina.
How did it all start?
In 2003 I bought from a garden centre an olive tree (Olea europea) and a Japanese black pine (Pinus thunbergii) which, from ignorance, died. Their deaths provoked a strong reaction in me to study in depth everything related to the extensive world of bonsai; it has still not finished today. That led me to read everything I found published on bonsai; I currently have a great collection of books on the subject. The Kokufu-ten albums are a treasure for me!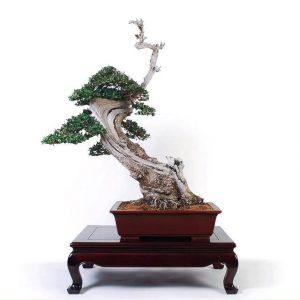 From whom did you learn the techniques?
I was helping in the bonsai collection of the municipal bonsai museum in Onda (Castellon, Valencian Community) and Jorge Sansano (publisher for many years of Bonsai Actual magazine) taught me some things, but practically everything I know about bonsai has been learned in a self-taught way, dedicating all my free time to in-depth study. I've even studied everything I have found published by some great bonsai Masters: Masahiko Kimura, Seya Takeshi, Kunio Kobayashi, Saburo Kato, Takeo Kawabe, John Yoshio Naka, Peter Adams, François Jeker, Thierry Font and Josep M. Miquel.
What is your philosophy of bonsai?
My philosophy of bonsai could be summed up as: 'People live so fast that they do not have time to stop to live' and 'we are all born with eyes, but there is a difference between looking and seeing'. For me, bonsai is a way of understanding life. The human being without nature is nothing. In a globalized and fast-paced world today, finding people capable of starting a bonsai from seed that will take 50 years or more to reach a certain degree of maturity is something that is hard to believe today. Or take a yamadori and dedicate many years of care and attention until you create a true work of art. Bonsai makes you a better person and, above all, appreciate the truly important things in life, which is no more than accumulating the everyday situations that ultimately make it up. I am very observant and I like to appreciate those things that to others may go unnoticed.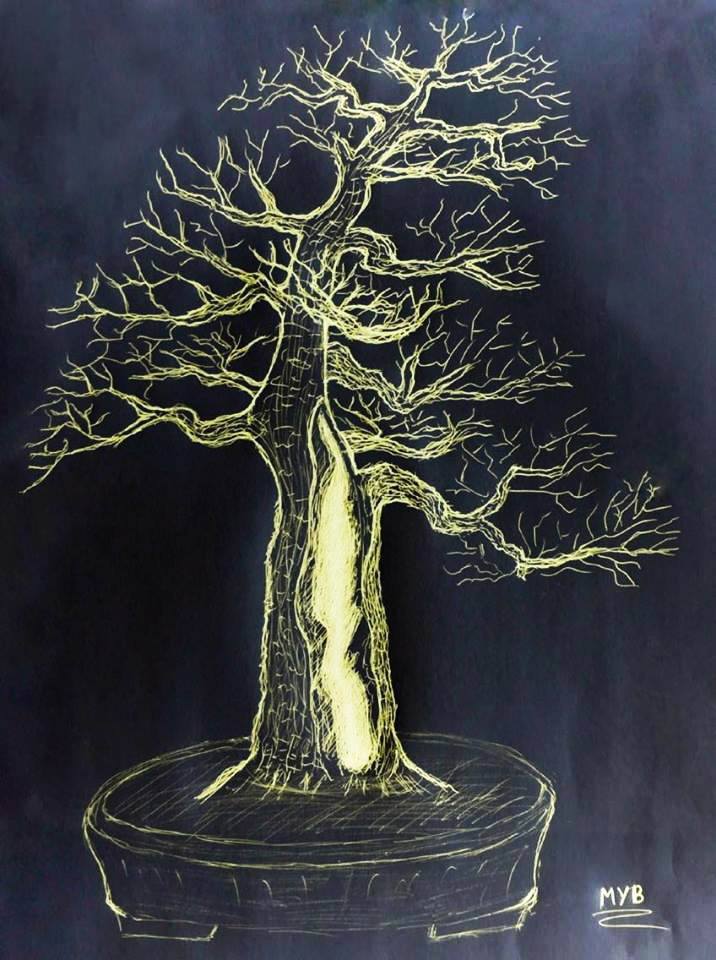 Do you have any other interests or hobbies besides bonsai?
Nature in the wild. From a child I grew up studying nature. I found it to offer us the most amazing things that nothing else on our planet is able to, a certain injection of life. Other hobbies I love are ornithology, paleoanthropology, prehistory and Asian cinema.
What trees do you most like to work on?
The wild olive tree (Olea europaea var. sylvestris) is my favourite species. It has everything a tree needs to become a great bonsai: impressive wood, cracked bark, trunks with impossible shapes, small leaf and an intense green colour that stands out on the bark, sharis and grey jins. You can enjoy its flowers and fruit. All these characteristics make it a species with a huge potential to be worked as a bonsai and have everything that the Japanese appreciate in good bonsai. Yamadori trees of this species with its wild character and unmatchable imprint of nature, becomes the perfect material to release all the creativity that gives me my passion for the wild side of nature.
What was your worst mistake?
When I started I wanted to have trees that looked very nice, but did not thrive well in the climate of my area. Now I only have the trees that best suit my climate.
I believe that Japanese culture lives face to face with nature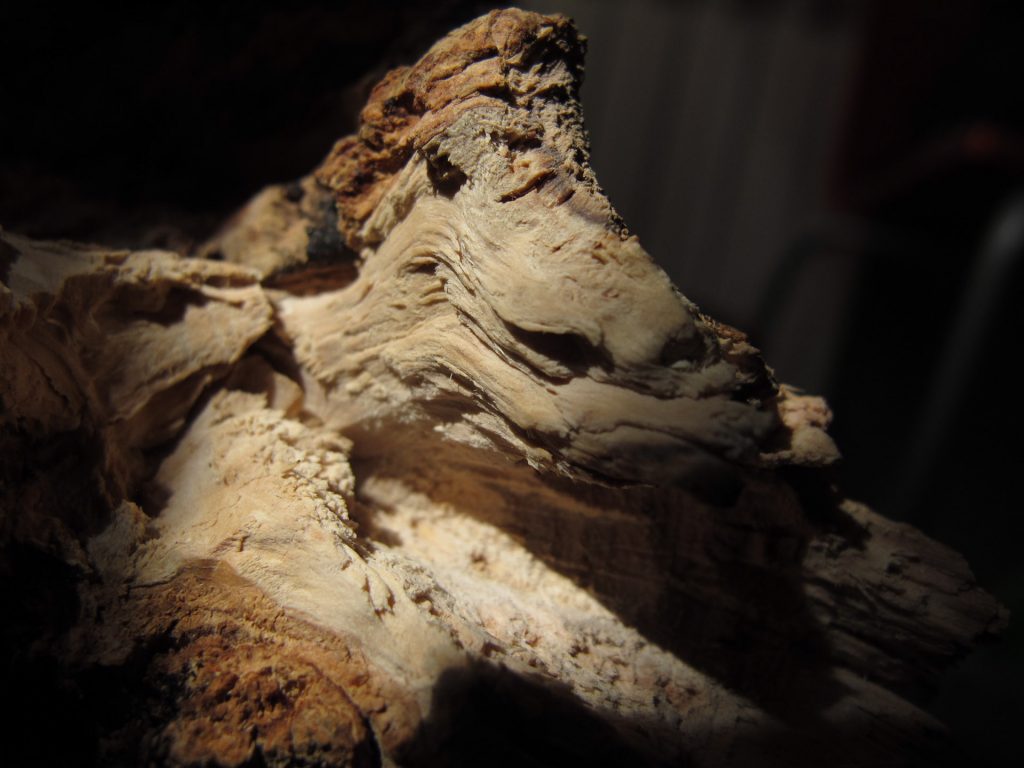 What is your best achievement?
The creation of the Sagunt Bonsai School and the recognition of my students. My regular teaching of theoretical concepts allows the student to understand the basis on which a good practice is based. This will enable them, in the end, to improve their creativity. There is a huge lack of interest in design and aesthetics. Many stayed with John Yoshio Naka and his Bonsai Techniques 1 and 2 books, but there is still a universe to be discovered far beyond.
Do you favour the Japanese or Western bonsai style?
My preference is for the classic Japanese bonsai style, because it emits a beauty that moves me. Just by simply looking at a heavenly corner of nature I feel free. I believe that Japanese culture connects directly with Mother Nature and lives face to face with her, so they are the ones who best know how to express the natural beauty of a bonsai. That is what attracts me the most. In the West there are several styles or schools of bonsai, but the ones I least like are those that place art as the solitary purpose and depart from the more natural, classic side of bonsai.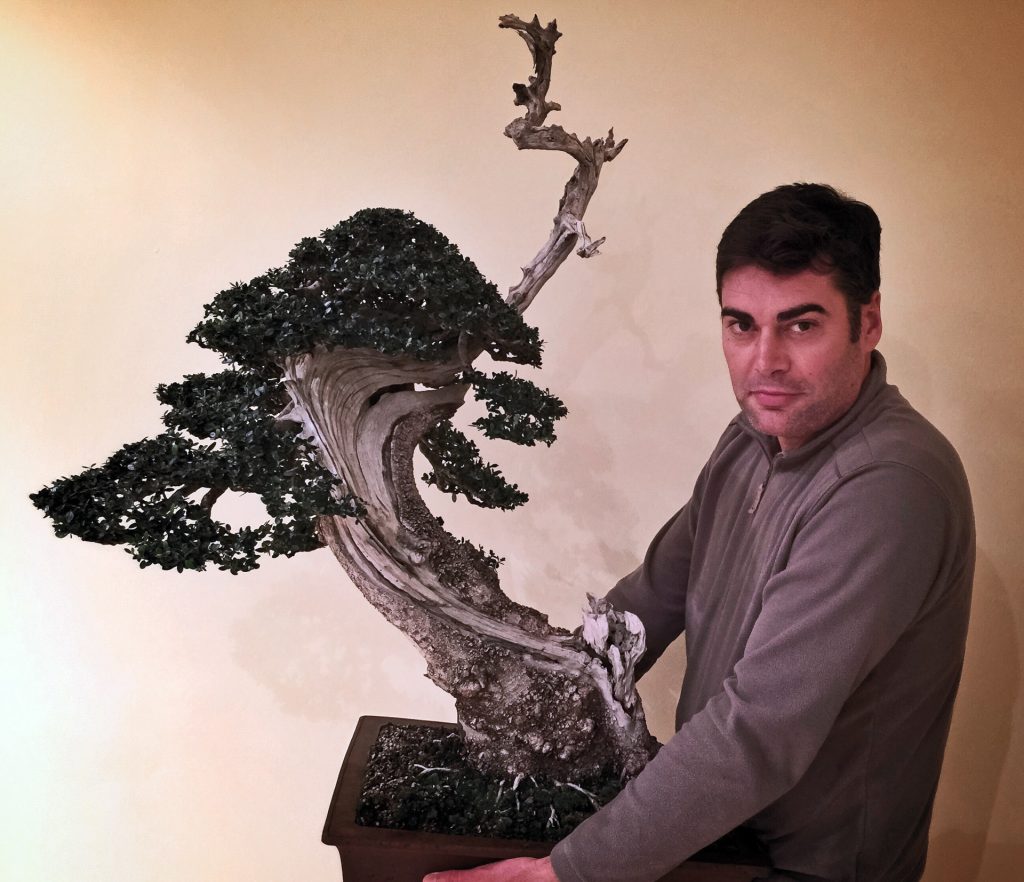 MARCIAL YUSTE BLASCO
Born in: Puerto de Sagunto (Valencia, Spain).
Education: A 3 year university graduate degree in geography
Profession: I´m geographer, ornithologist, expert in paleoanthropology and prehistory. Sagunt Bonsai School Teacher
(www.saguntbonsai.es)
Into bonsai since: I had my first bonsai in 2003
Favourite species: Olea europaea var. sylvestris, Juniperus chinensis and Pinus sylvestris
---
© Copyright Bonsai Europe Publications