The bonsai passion of Olivier Barreau
It was in a garden centre and it was love at first sight. Soon after Olivier saw his first bonsai he was collecting trees himself. Following an apprenticeship at Salvatore Liporace's bonsai studio in Milan, his bonsai adventure took wings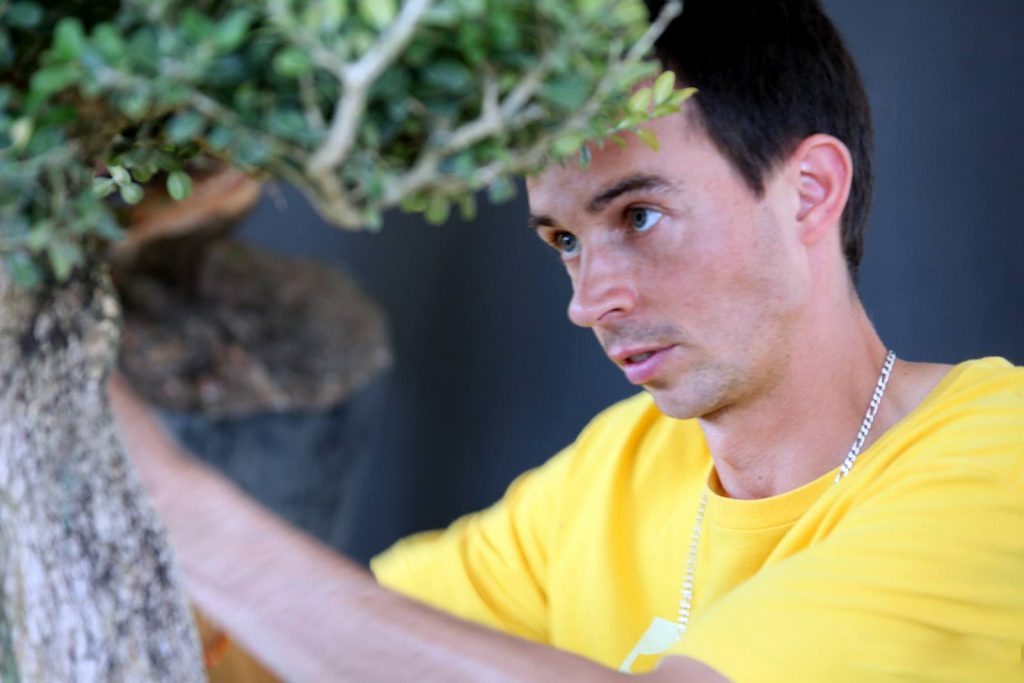 What was your training?
Originally coming from a general course, I reoriented myself into landscaping by following a vocational training. I finished with a BTS landscaping level. I was an employee/team leader in a horticultural company from 2003 to 2015. It was in 2009 that I decided to create my Artisan Bonsai company parallel to this.
How did you get started?
My love at first sight with potted trees was at an open house in a bonsai-themed garden centre. By teaming up with two other people, we decided to start a club. As for the trees themselves, I began by collecting Pyracanthas.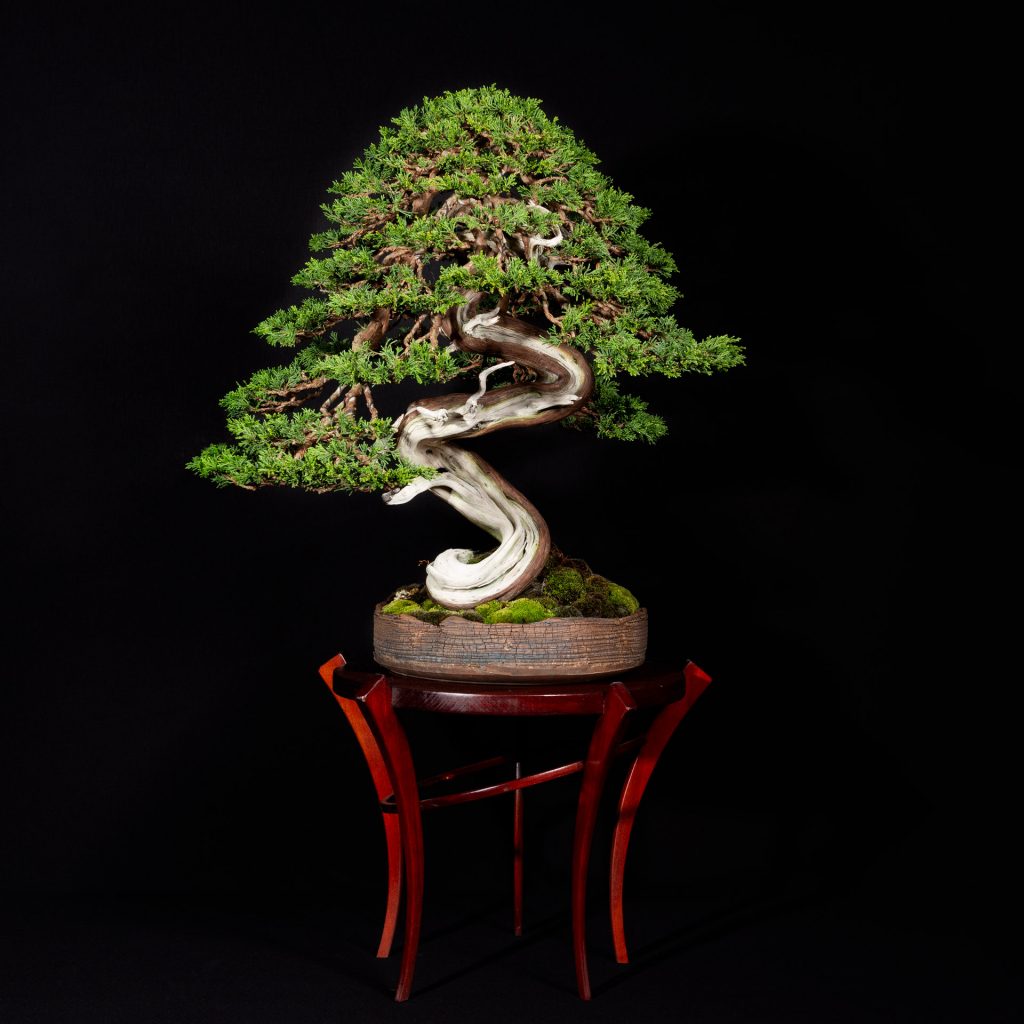 Who was your teacher?
In 2001, I enrolled in the EEBF (European School of Bonsai in France) under the supervision of Salvatore Liporace. Then it was in 2003 that I decided to satisfy my curiosity to make bonsai my living by accepting the proposal to go to work with Master Salvatore Liporace. It was from 2003 to 2007, for periods of 3 to 4 months, that I went to Milan to discover the professional environment, soak up the art and to learn all about the techniques essential for this profession. Obviously, at 23, this apprenticeship allowed me to train both professionally and to build up myself personally. I am thinking in particular of other apprentices like me, the Italian enthusiasts and big names in international bonsai scene I met, who mark you for life.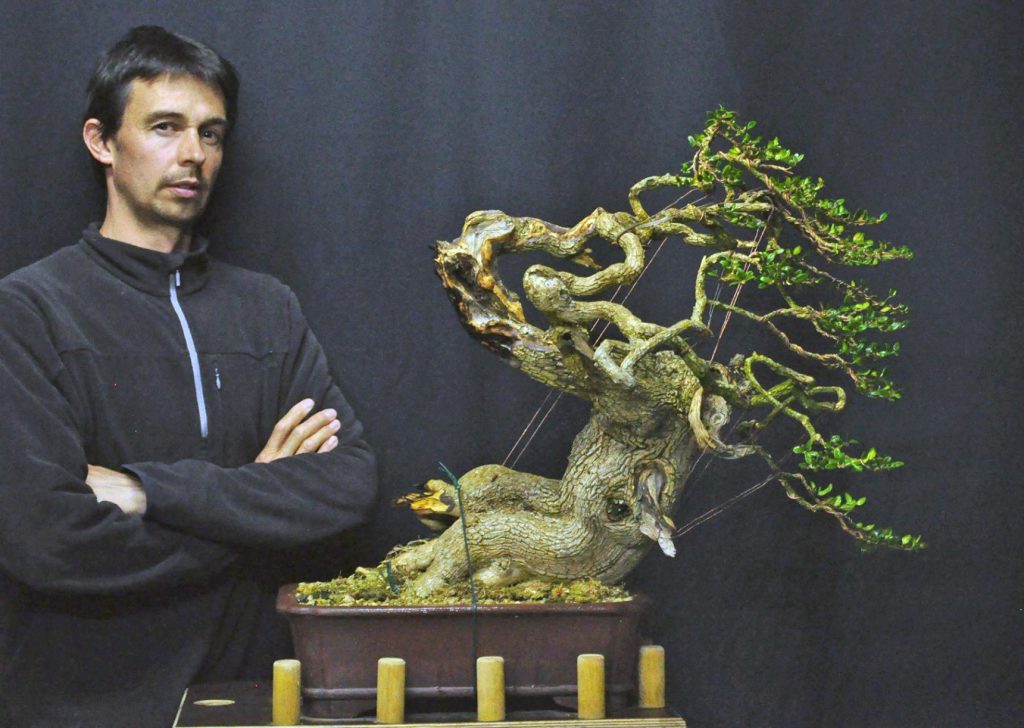 What did you learn from him?
At his side, I learned during the first months a multitude of information, from watering, to bending branches, through creation, aesthetics. However, we should not wait for any information, but look, seek to understand, to seek the why of the how, to soak up the gestures. At the beginning I remember that the Master was talking to the oldest apprentice and then it was the apprentice who spoke to me, hierarchy being the order of the day.
The most important thing I learned from him is the search for aesthetics, creativity, research and to find the tree in the tree.
Plans to go to Japan?
I would like to go to Japan to continue my study, but today being a professional in the art of bonsai, it is complicated to manage the trees in my absence. And in addition, before making a decision I must, out of respect for my Master, speak to him so that he advises me and gives me his opinion, even his approval.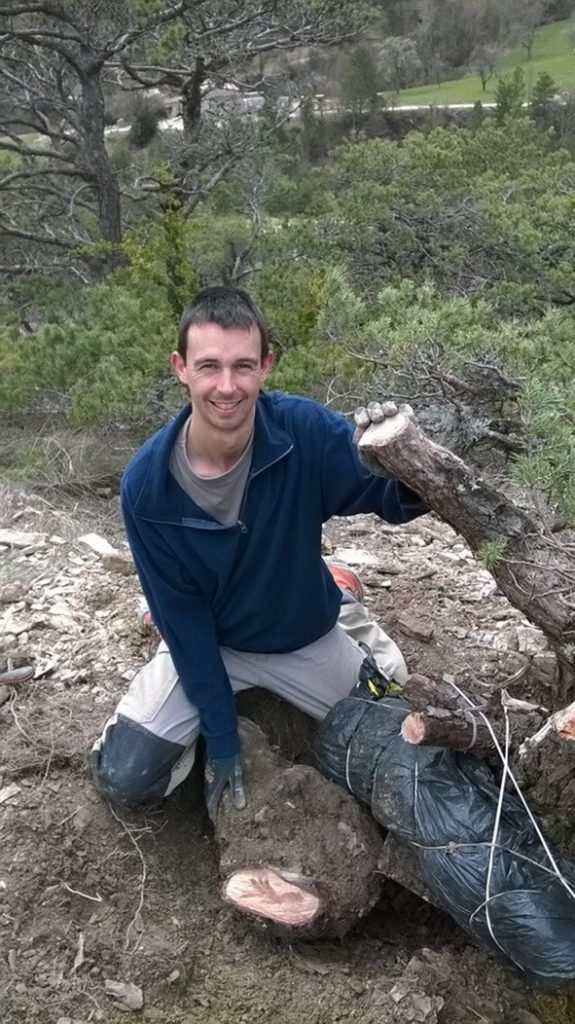 Your thoughts on bonsai?
Professional, but passionate above all, the art of bonsai does not stop only at trees, but a lifestyle choice, dedicating oneself to trees is a real dedication. In this practice nothing is fixed, nothing is acquired, everything is in motion. I like to tell my apprentices that there are no bad trees. Indeed, whether the tree is not very interesting, beautiful, small or large, it is a living being and we must seek and find this hidden beauty to bring it out into the light of day. A bonsai is a reflection of the soul of its creator. But this adventure is lived not only with the trees, but between enthusiasts.
Today, in the workshops that I lead, I try to establish a dialogue between the tree and its guardian. I listen to this dialogue and I actively participate in it to find a bonsai tree in this generally raw tree, or to improve an already completed subject. I never tire of learning and understanding every day from my trees. Building on this experience and feeling, I like to transmit, share and disclose in a simple, rigorous and friendly way these life lessons that trees teach me. I often hear about the 'natural' side of the tree. From my point of view, man will never be able to create anything natural. I trust and believe in the tree, it is only it, the tree, which over many years of care and good culture will alone find its natural shape.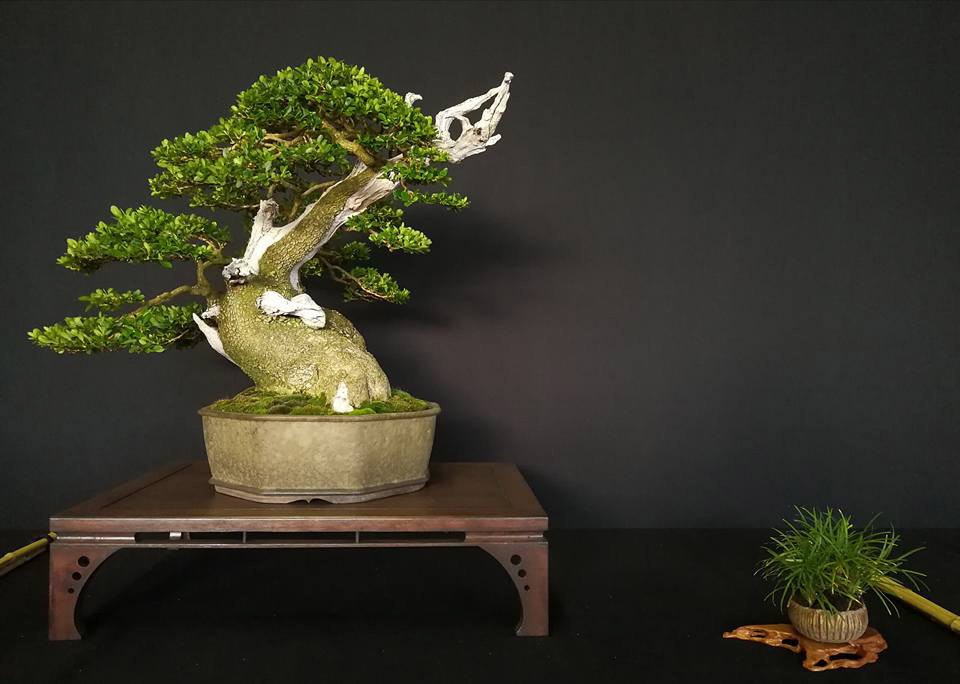 Which trees do you most like to work on?
The evergreen deciduous trees and the conifers are the trees that I work regularly except that I have recently started to get into deciduous trees. Indeed, a tree that comes out of winter and begins to grow is magical, but I admit I love Scots pine. Simply because meeting the right people allowed me to discover the pine in nature and so I was able to collect it. It adapts to both southern and northern climates. When you know it well and know how to work on it, it withstands heavy work and adapts perfectly to life in a pot. Whatever the variety, the tree will always have the last word.
What is your worst mistake?
Unfortunately in the life of a bonsai artist, there are not one, but several errors. The worst thing is that I don't understand why it does not work, why it is a failure. It is the tree that teaches me, they are my teachers.
What is your best achievement?
My best work is the one to come. Indeed, when I transform a raw tree into bonsai, its destiny is traced even if it changes or evolves. That is, the work is done and I cannot wait to find a new challenge to create an even better work.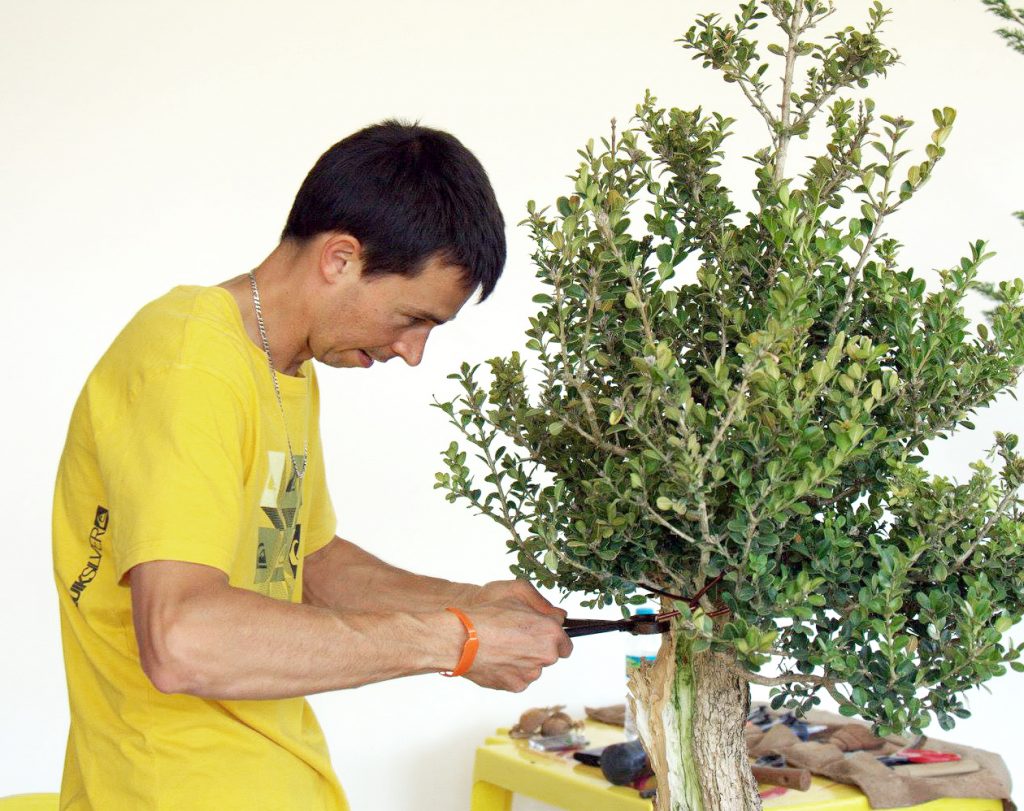 Man will never be able to create anything natural

Olivier Barreau
Do you favour the Japanese or Western bonsai style?
Western style bonsai can't go without Japanese style. After all, the origin of bonsai is China and then Japan. You have to soak up, study and know these styles to create a western bonsai. The language of bonsai is universal, it is never all white nor all black. Finally, when you have the chance to work with a being from nature (yamadori), you simply have to respect it, to adapt and find a form or a style in accordance with its history, experience, whatever, and come to an oriental or western style.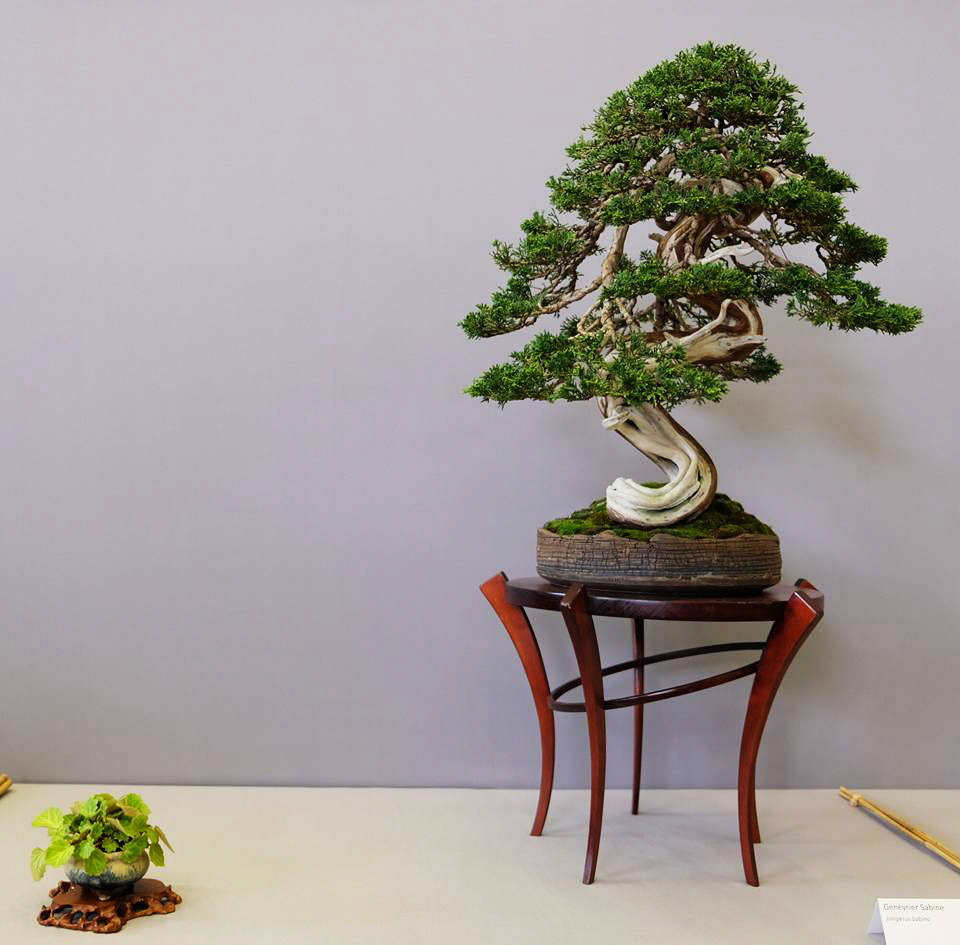 How do you acquire good material?
My generation is still fortunate enough to be able to collect, but this is not the future solution for bonsai. I am well aware of this, so I only collect trees with authorization. Sometimes I buy from professionals. I am also privileged to have interns who trust me to work and format quality subjects.
Do you have any other interests or hobbies as well as bonsai?
I am also passionate about wide open spaces and mountains where I love to take the time to look at nature, trees, wildlife. In addition, I can't tell you if this is a passion, but I like to 'understand' and research the why of things on any kind of subject.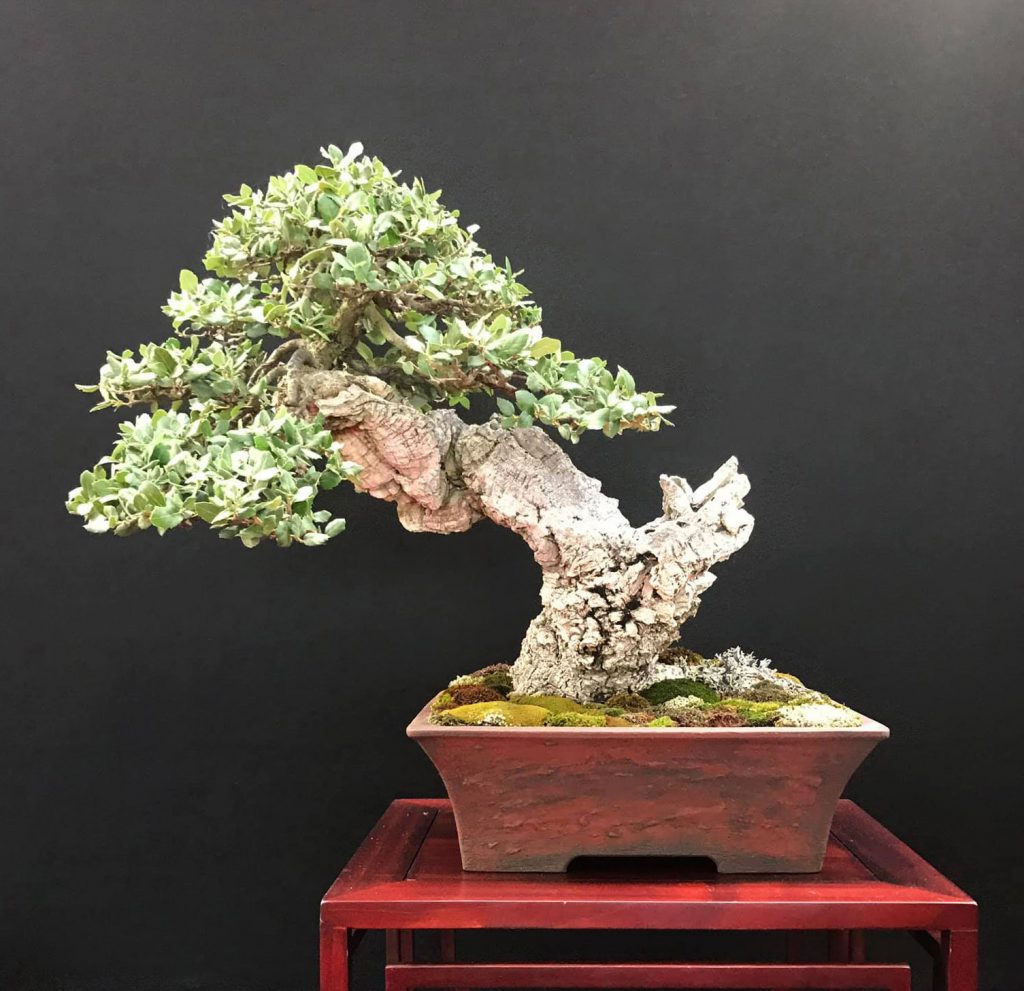 Your dream comes true when?
A tree, coming from the mountain, is exhibited after many years of good care. One of my creations arouses emotion. People gather in front of the tree.
How will bonsai in the West develop?
Today, a wealth of information is now available on the web, including YouTube channels, have emerged to democratise the art of bonsai. I hope that these will serve to inspire future enthusiasts so that enthusiasm continues and intensifies. At exhibitions, audiences of all ages are present, young and old, which makes it clear that this art has a future ahead of it. It is thanks to these gatherings, where the majority of European countries are represented by its most beautiful trees, that I realize the quality and high level of certain countries. Thanks to this, I find the motivation, the desire and the energy to do better and to continue working to progress. To develop the market here in France, I think it sufficient to recognize and rely on professionals, to simply take the example of Japan. Let professionals come together, each in their specialty, working together rather than having parochial disputes, ultimately serving the art of bonsai. Unfortunately, we humans are capable of the best and the worst, but let us remain confident!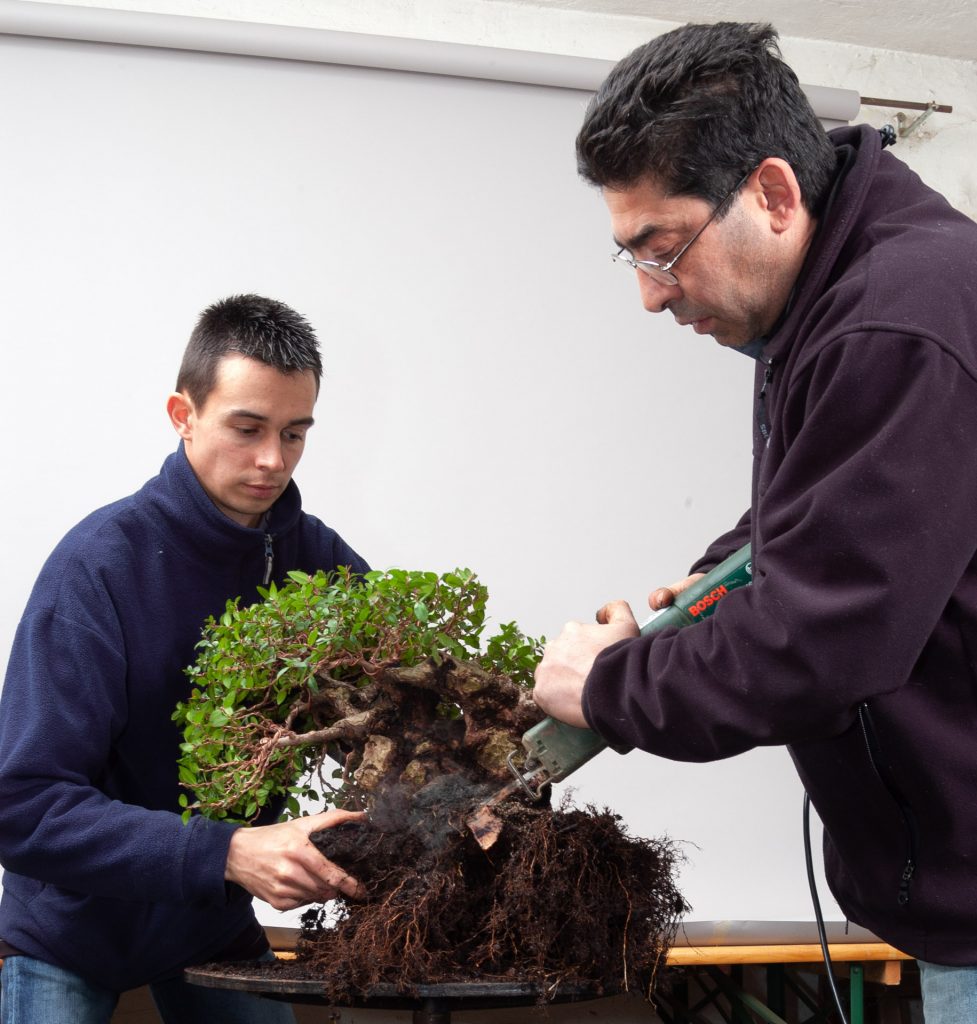 Olivier Barreau (39)
Born in: Lavaur (FR)
Married to: Anne-Pascale
Education: Niveau BTS
Profession: Bonsai artist
Into bonsai since: 1997
Favourite species: Conifers, evergreen shrubs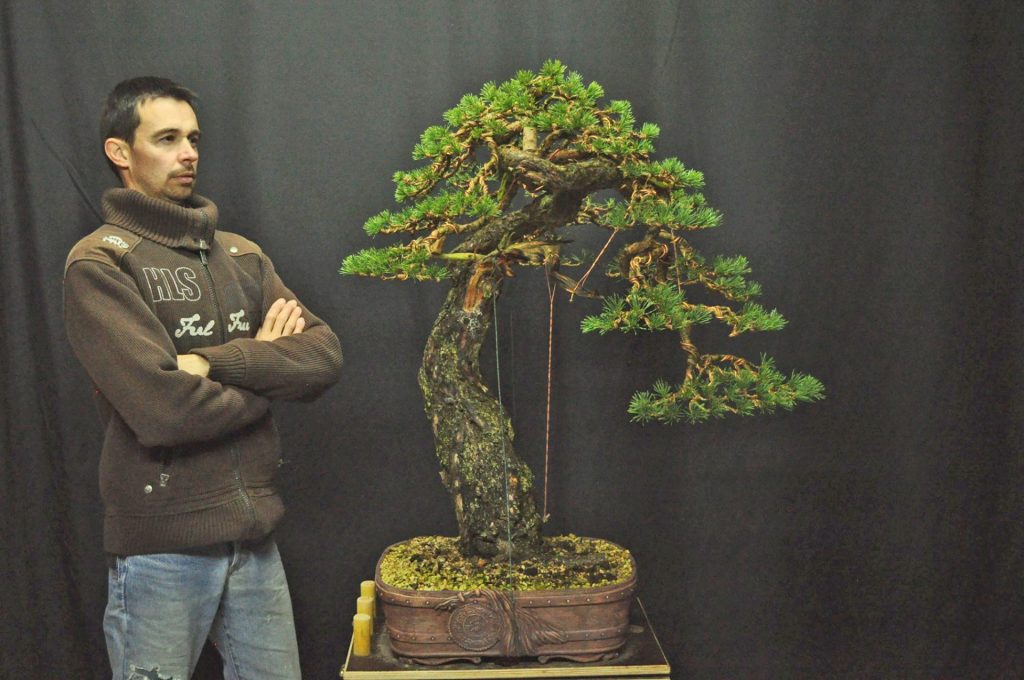 ---
---
© Copyright Bonsai Europe Publications