The bonsai passion of Jörg Derlien
Styling and care for the tree should fit together like a hand in a glove, according to Jörg Derlien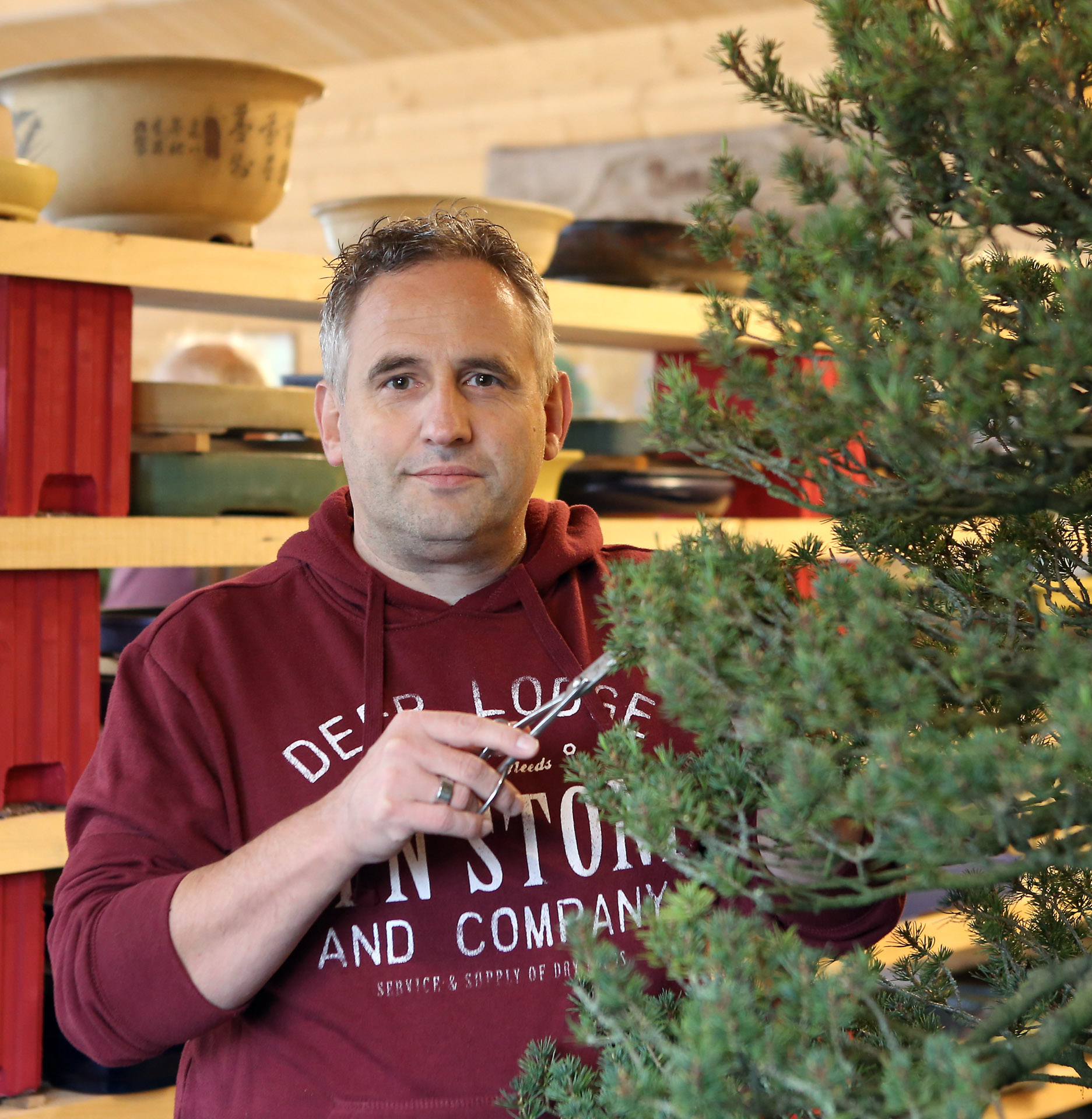 I bought a few seeds and pots, but this went horribly wrong
What was your training?
I am a Media Designer and Product Photographer in a marketing department.
How did it all start?
In 1990, I saw a few bonsai at a local flea market and was immediately fascinated by these small trees. I purchased a few seeds and pots, but this went horribly wrong as all the plants died after some weeks. Not wanting to give up though, I continued looking for a professional
bonsai teacher.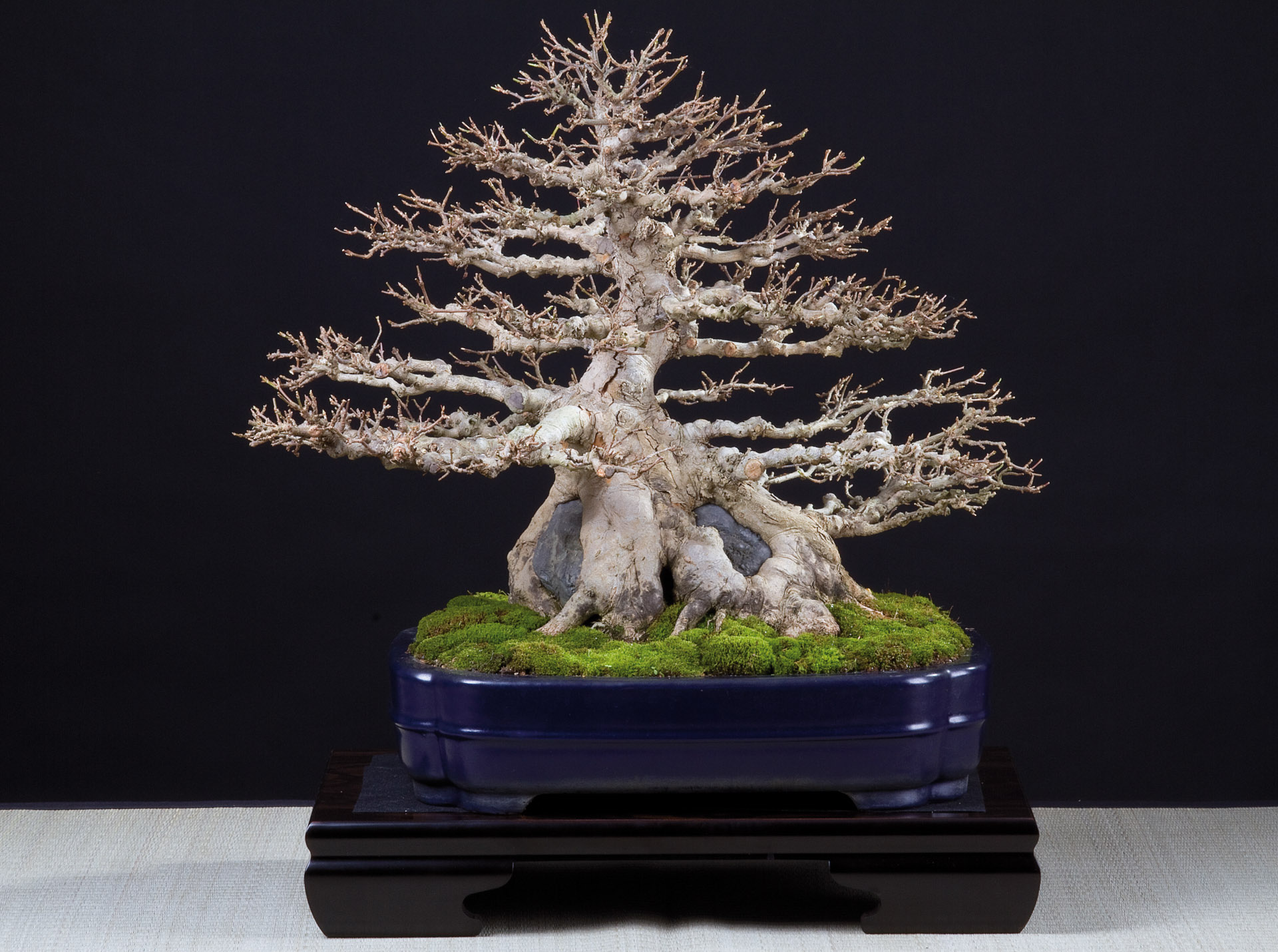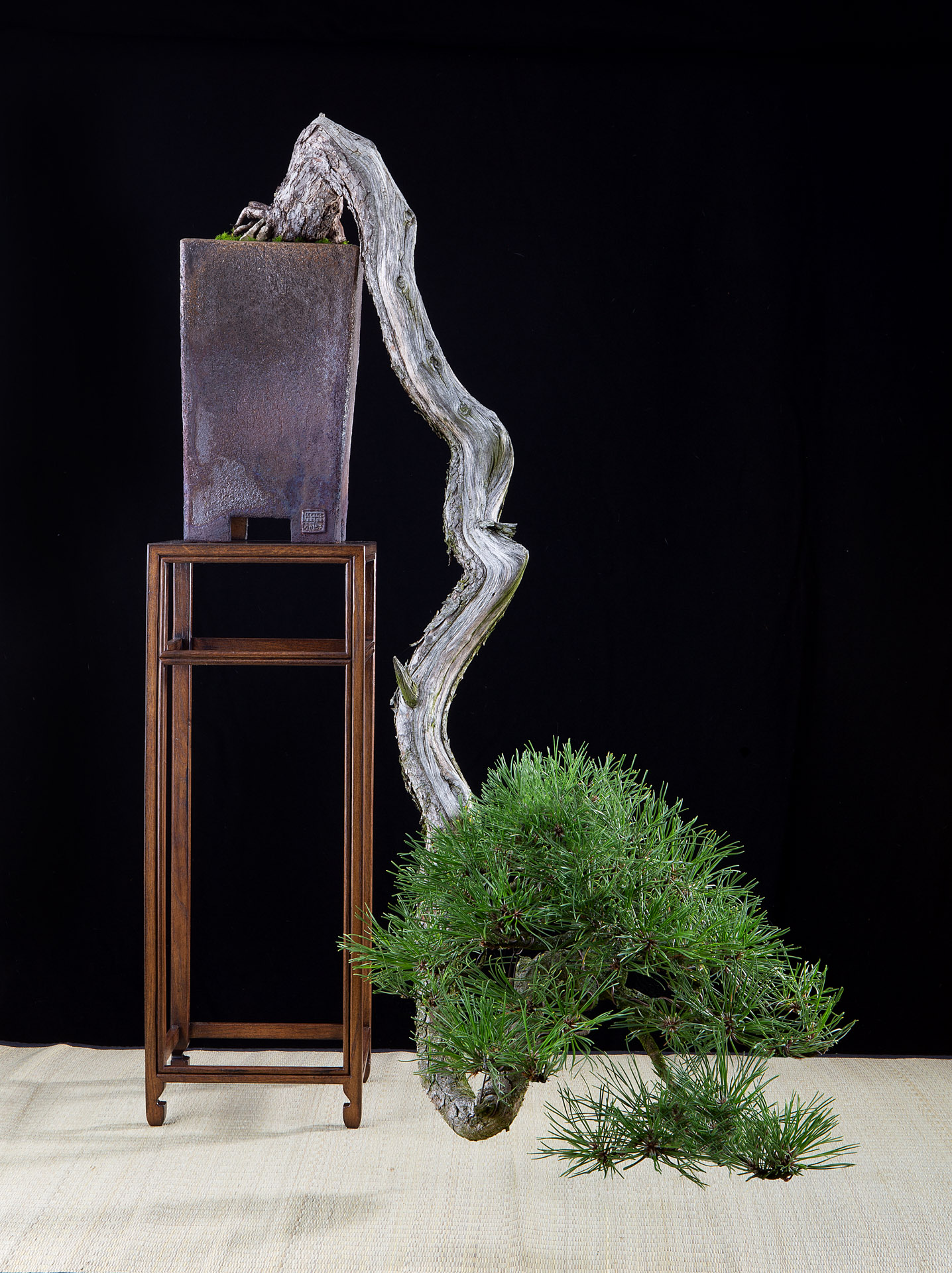 Who was your teacher?
My first teachers were Werner Busch and Franz-Josef Thönnissen, both of whom have their shops close to my home. All things pertaining to basic maintenance that I have learned from them I am still practicing today. Ten years later, I moved back to my hometown, Cochem, which is more than 100 kilometres away. This is where I met my teacher Jürgen Zaar. He was in the process of establishing a bonsai school where I remained under his tutelage for many years. From Jürgen I was able to learn the basics of styling on which I have expanded. At present, I currently have my own school with three students.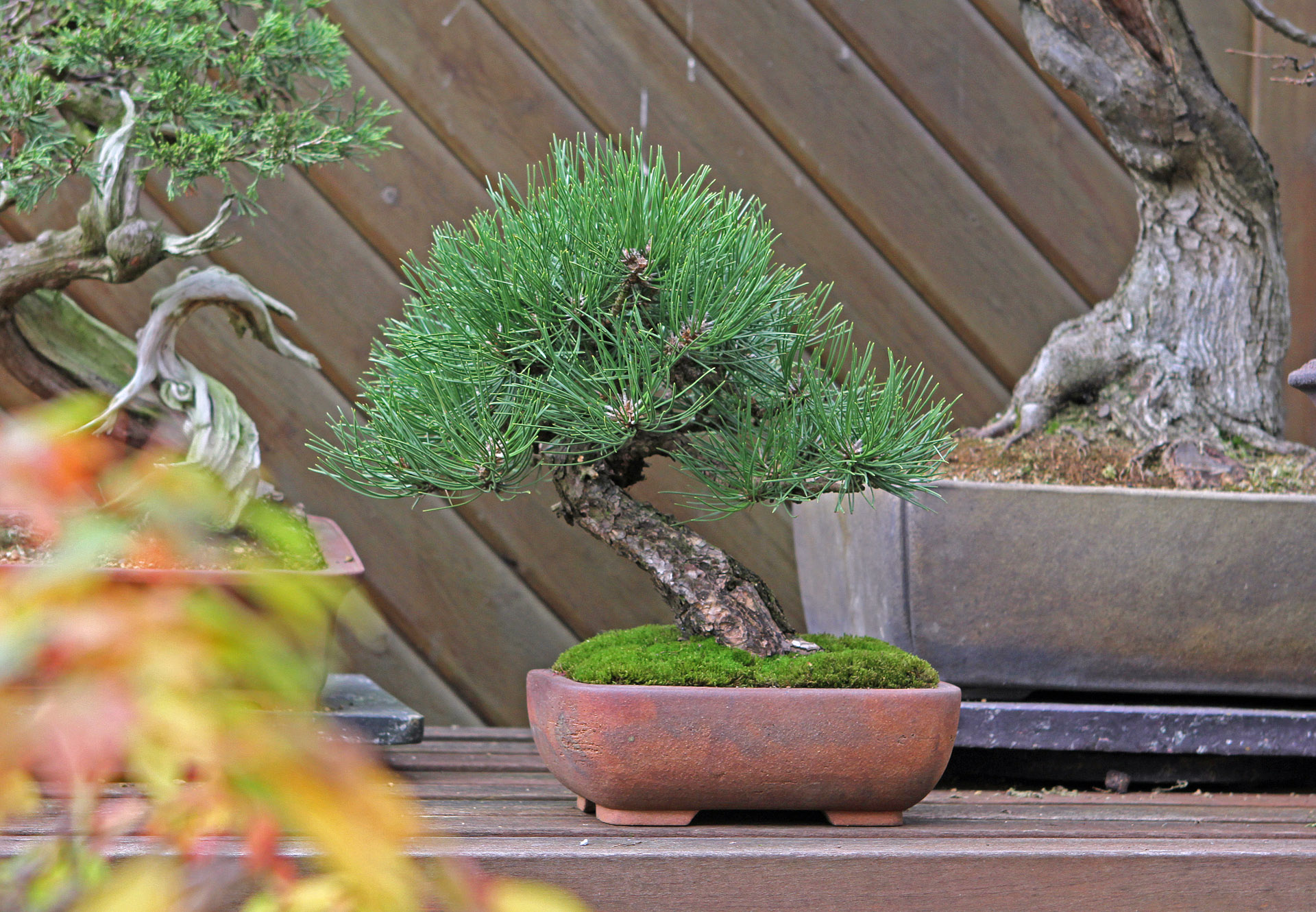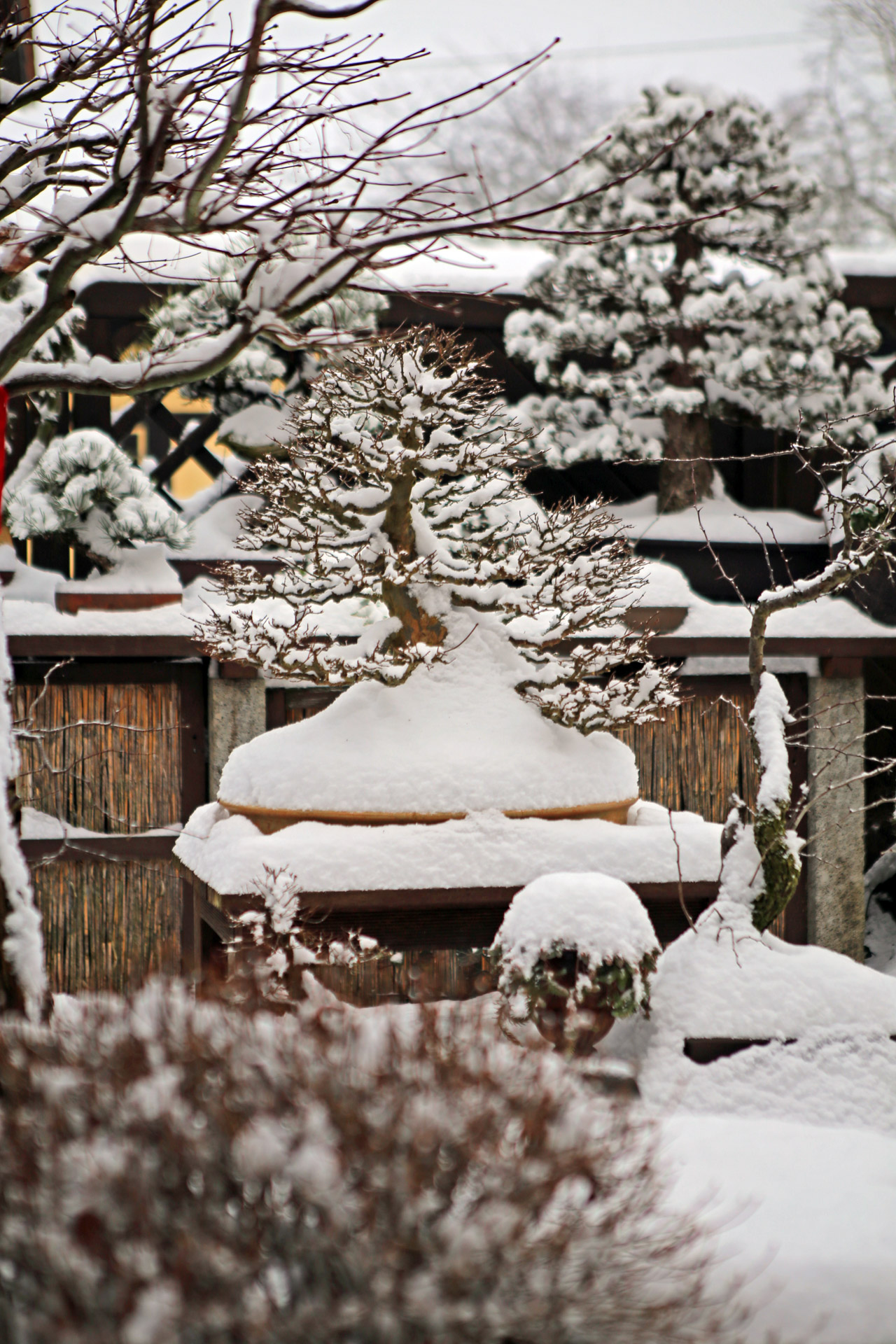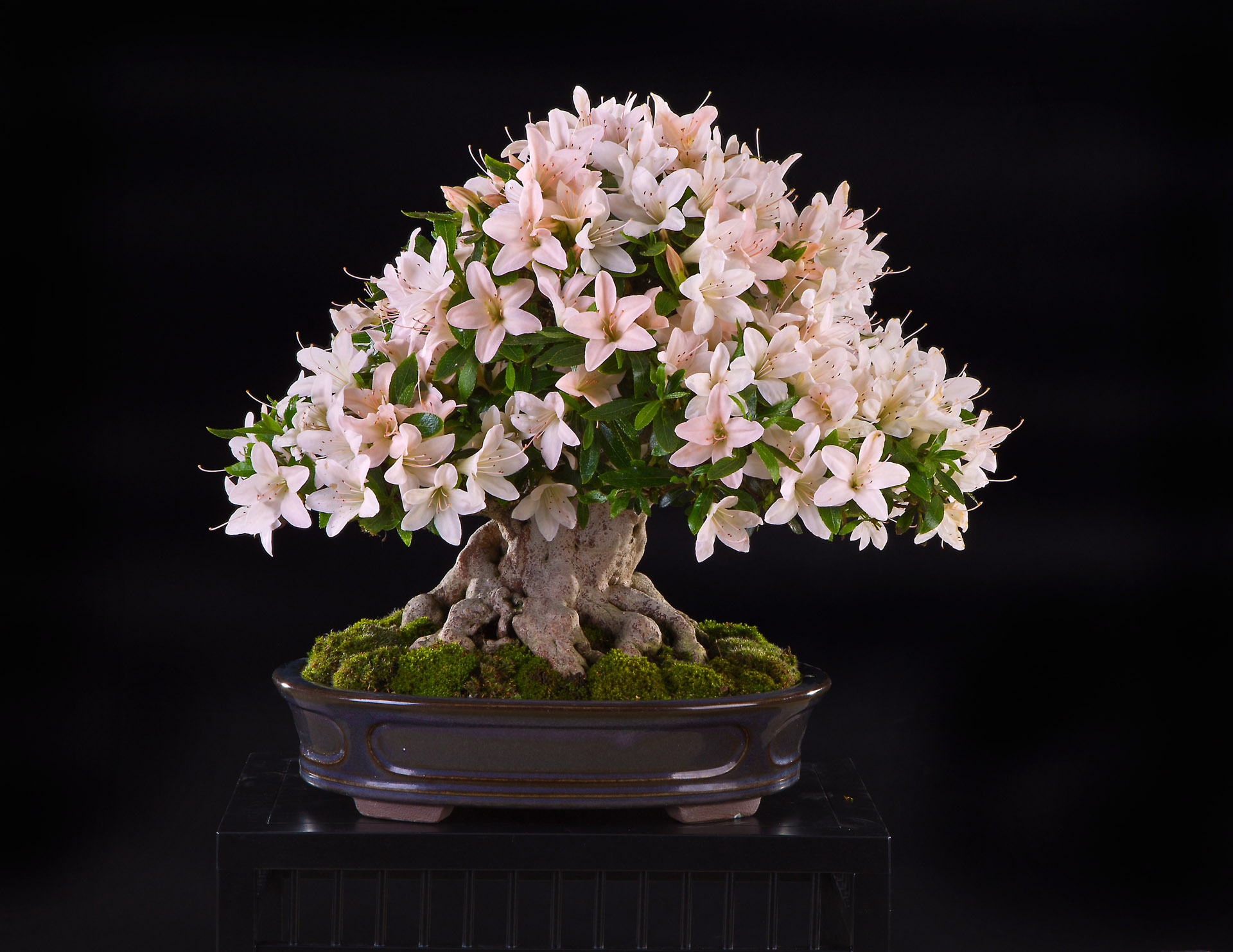 Have you plans to go to Japan?
No, not as an apprentice, although it would be very attractive. I have been twice to Japan and once to Korea. I enjoy traveling to these countries to learn about the people and their culture, but no, an apprenticeship is not in my plans.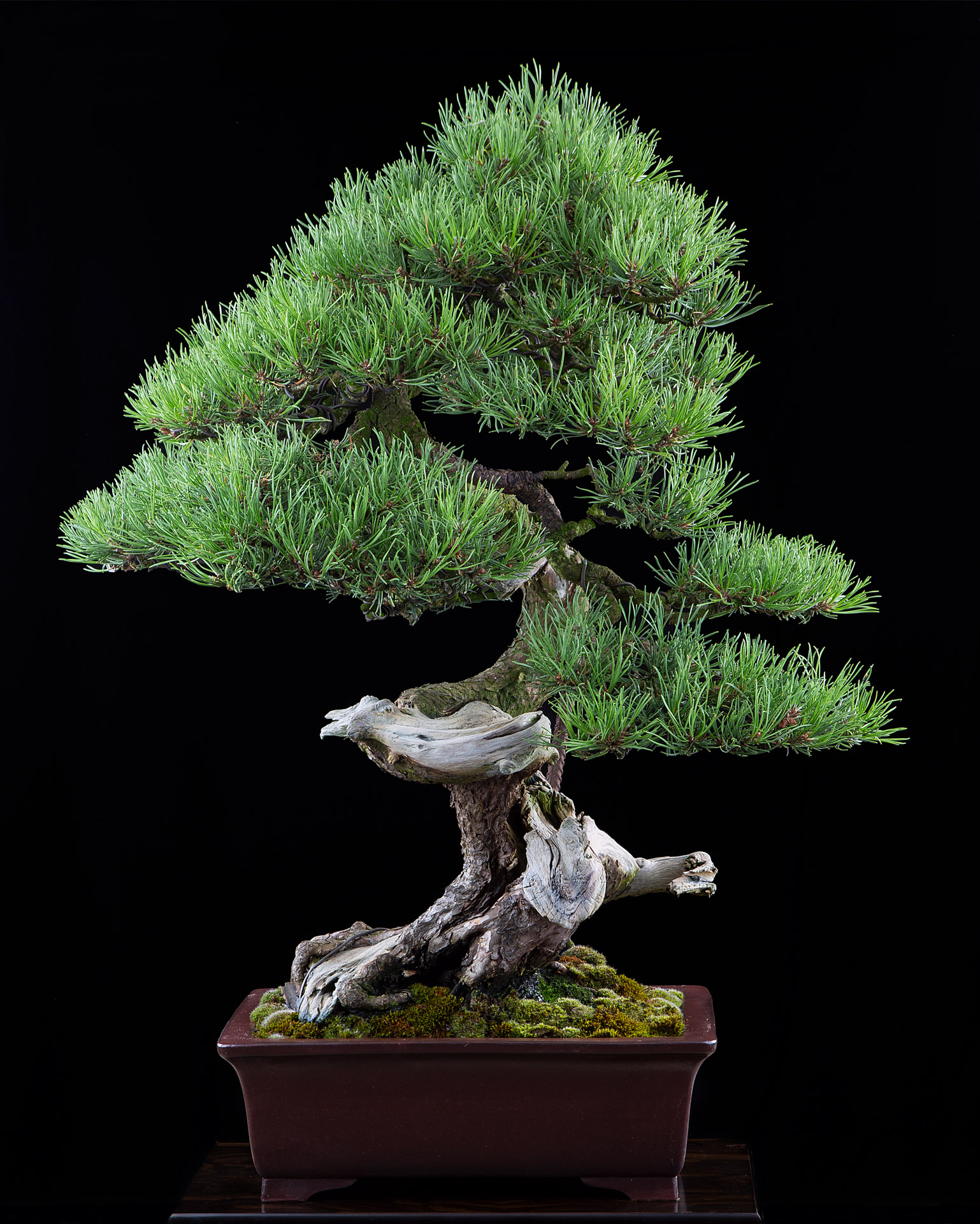 Your thoughts on bonsai?
I enjoy styling mostly using raw material yamadori. I believe this type of material is a tree that, for over hundreds years, or even more, was never intended to become a bonsai. For me, this is a process that involves the most creativity with respect to initiating the first styling and giving consideration to shape, movement, as well as negative space. But, even more important, the maintenance of the tree has top priority. Styling and maintenance must fit together perfectly in order to obtain an optimal bonsai.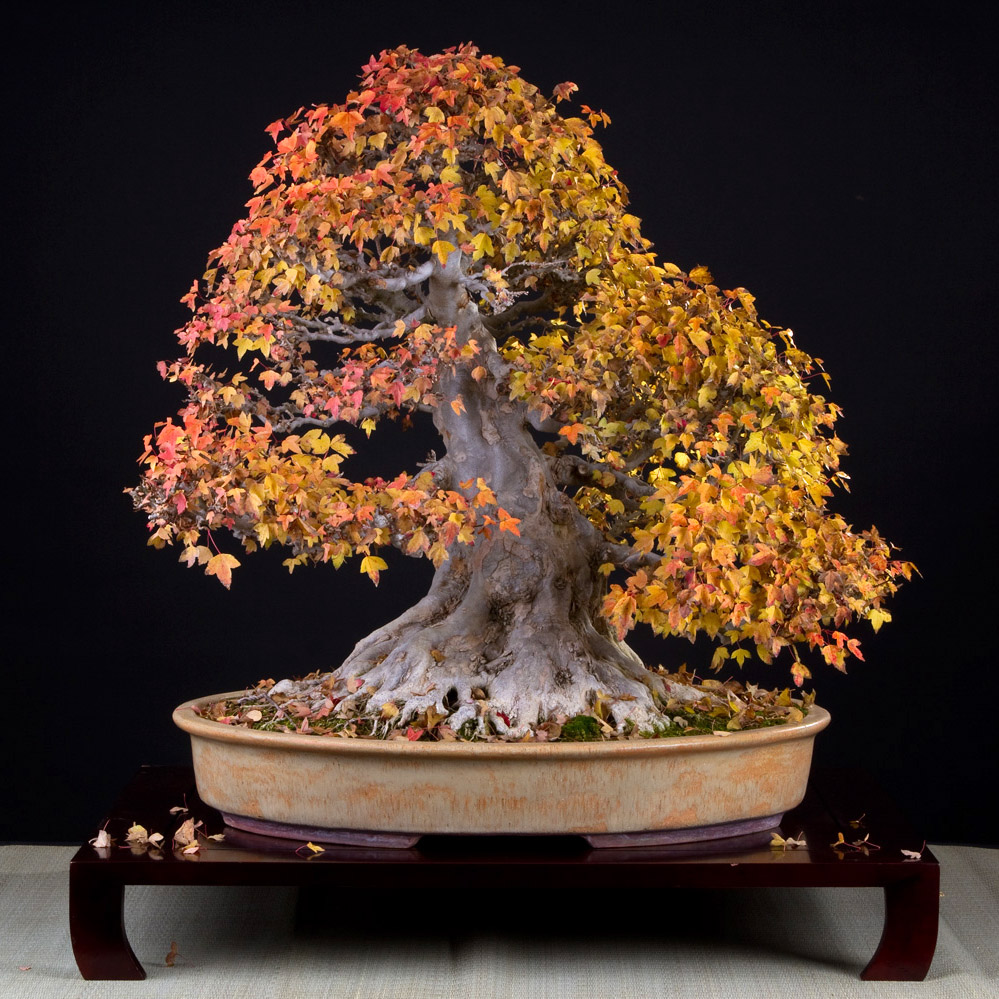 Do you have any other interests or hobbies as well as bonsai?
Yes, I enjoy playing guitar and going into the mountains for climbing and cycling.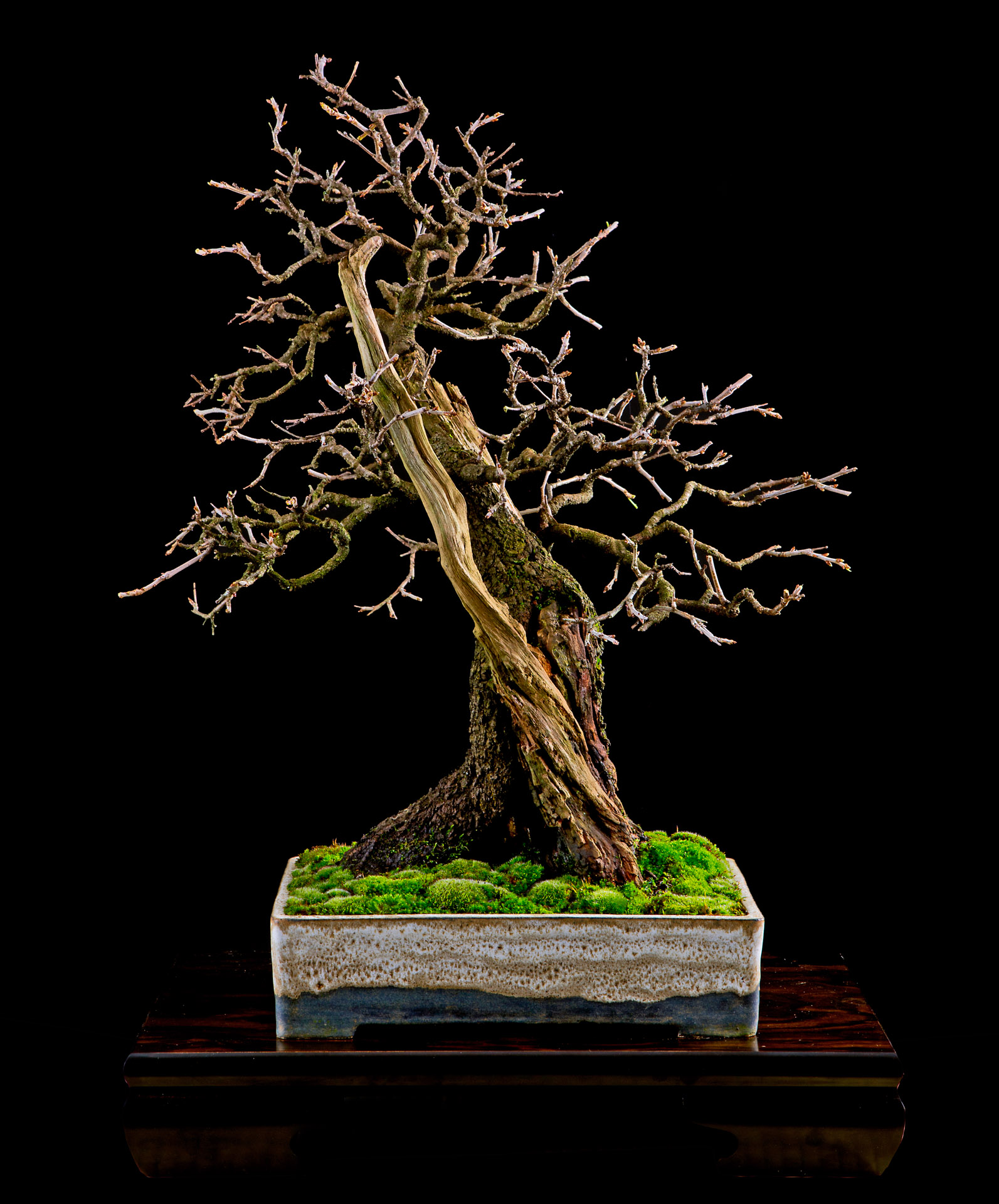 Which trees do you most like to work on?
I'm not specially stuck on any one species in particular, although I do enjoy working on yamadori conifers. I am also partial to deciduous trees.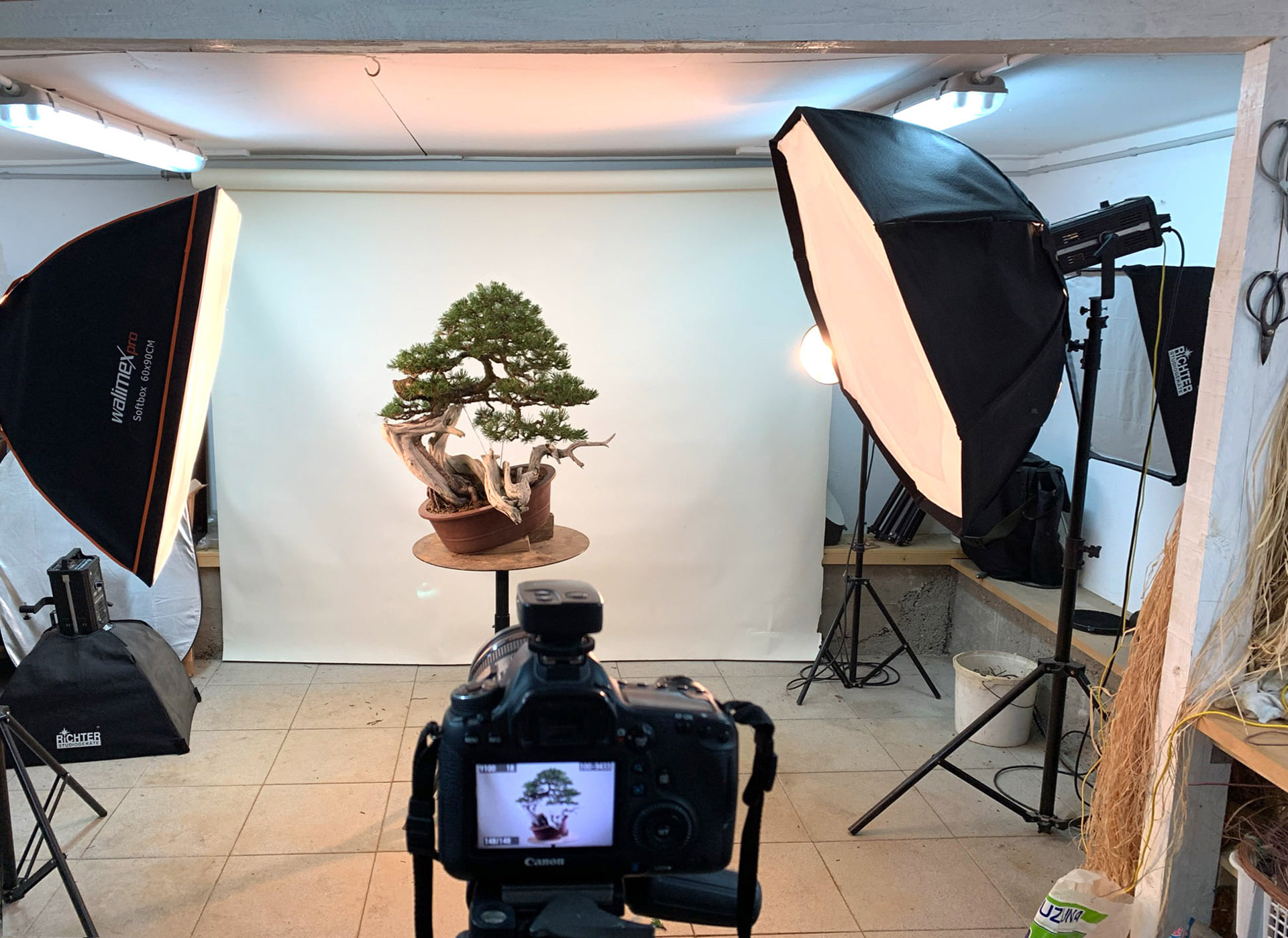 Do you have a favourite bonsai?
When people come to my garden, they are immediately drawn to the massive trident maple, which was featured on the cover of the September issue of this magazine. Most of them say that this is the best one. But, although I have had this tree for around 10 years now, in my opinion it isn't my favourite since the styling of the tree was pretty much complete as it came into my garden. Of course, there was a lot to do on it, which mainly consisted of very important maintenance work. I also have some very interesting yamadori and nursery material, which I collected or styled for the first time. These trees have my personal signature and this is what I like the most.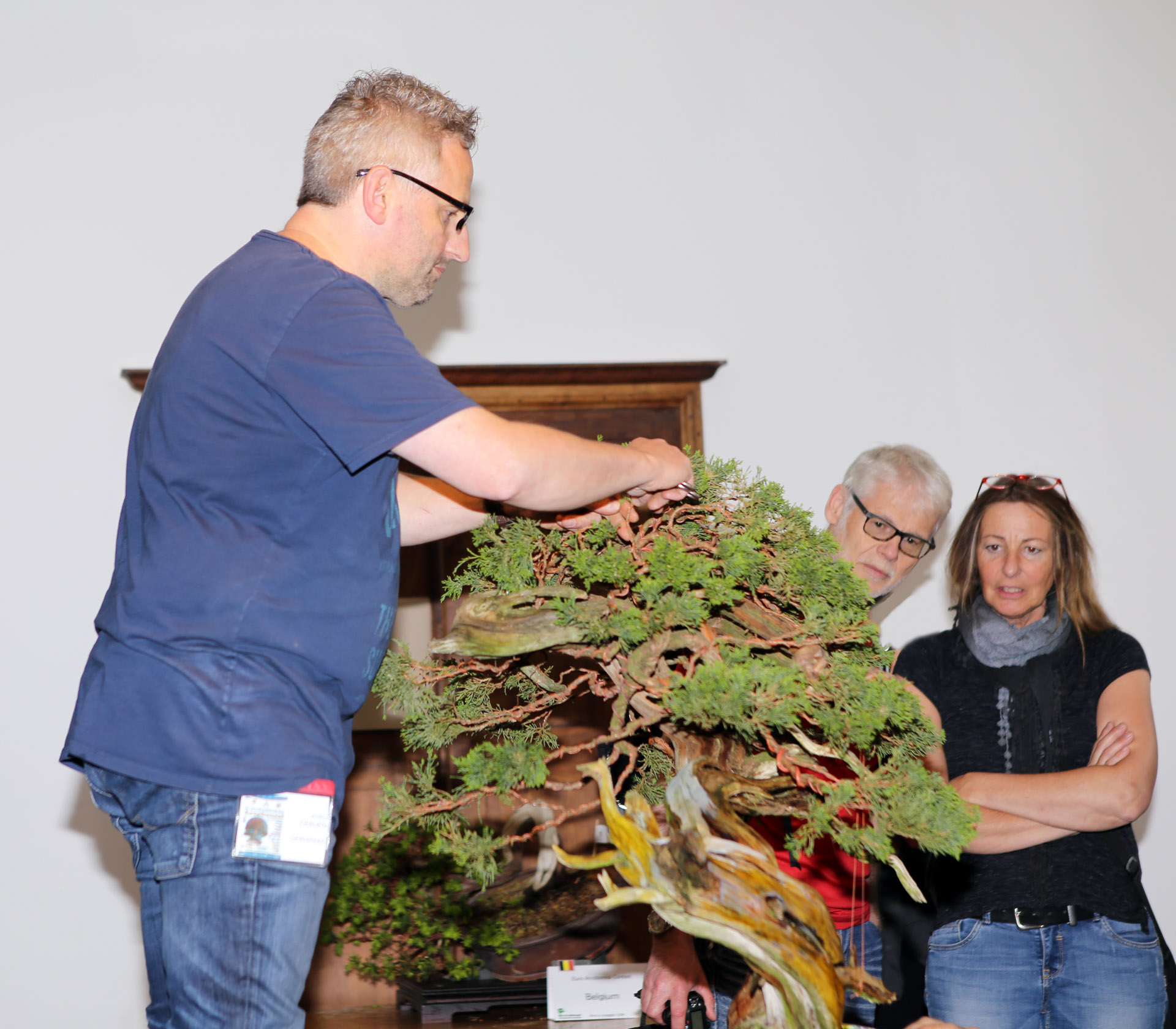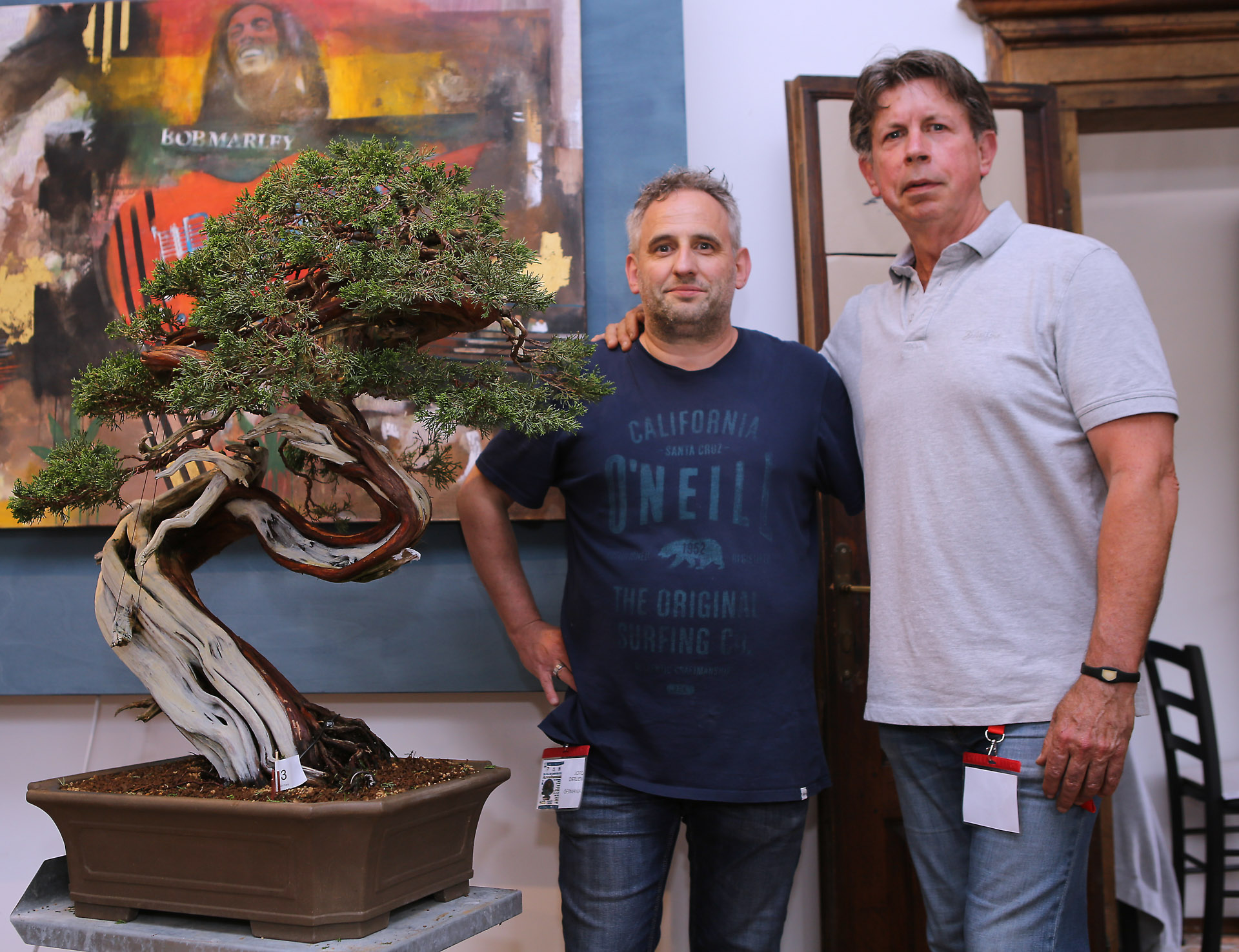 What is your worst mistake?
Of course, we make some mistakes in the early years. In my opinion, impatience and inexperience are worst things you have to contend with.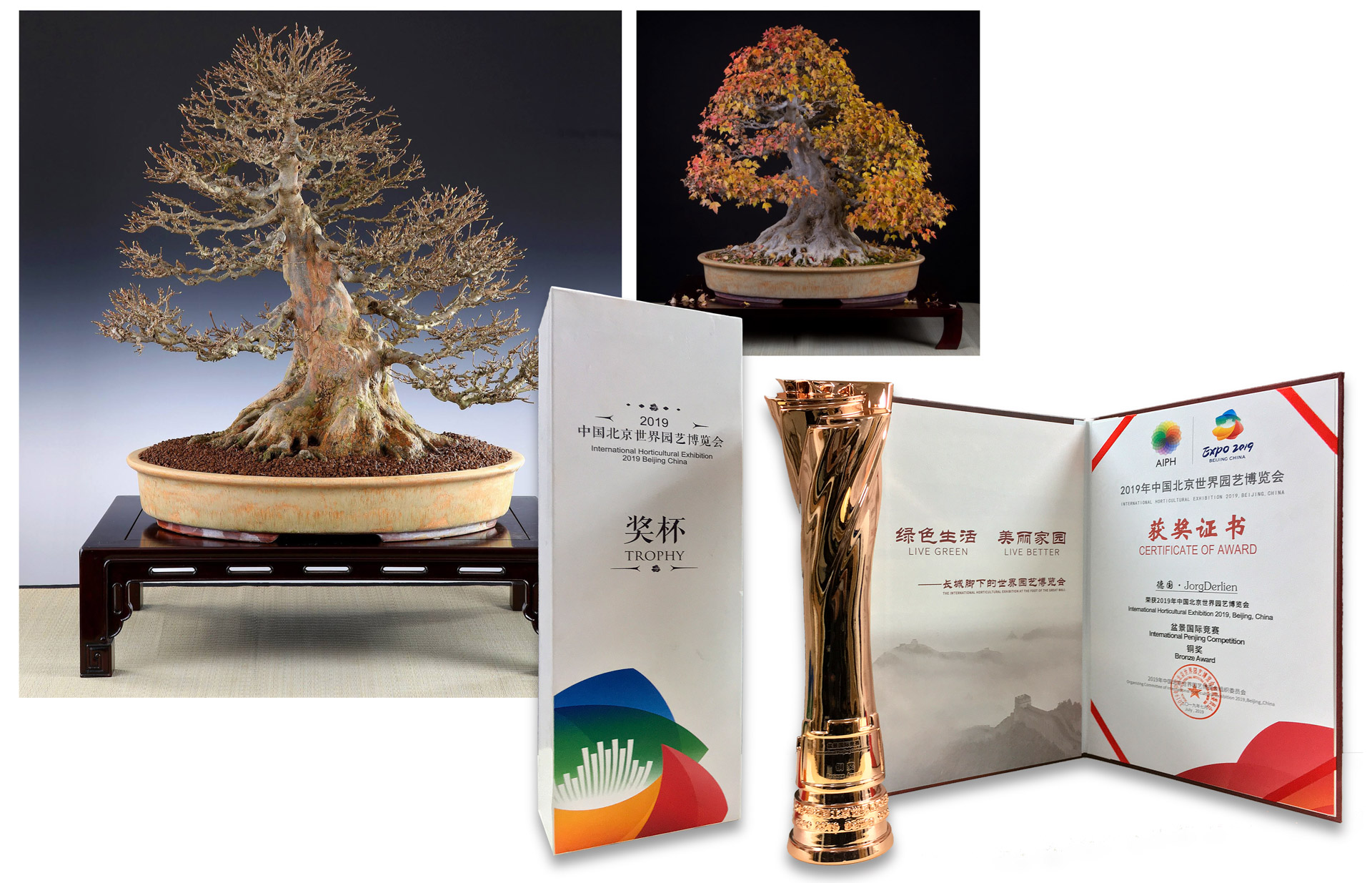 What is your best achievement?
Until now, I´m the only German bonsai designer who has won the European New Talent Contest. But of course this has been more than15 years ago and I´m not one to dwell on old things. I´m learning every day and this is what drives me.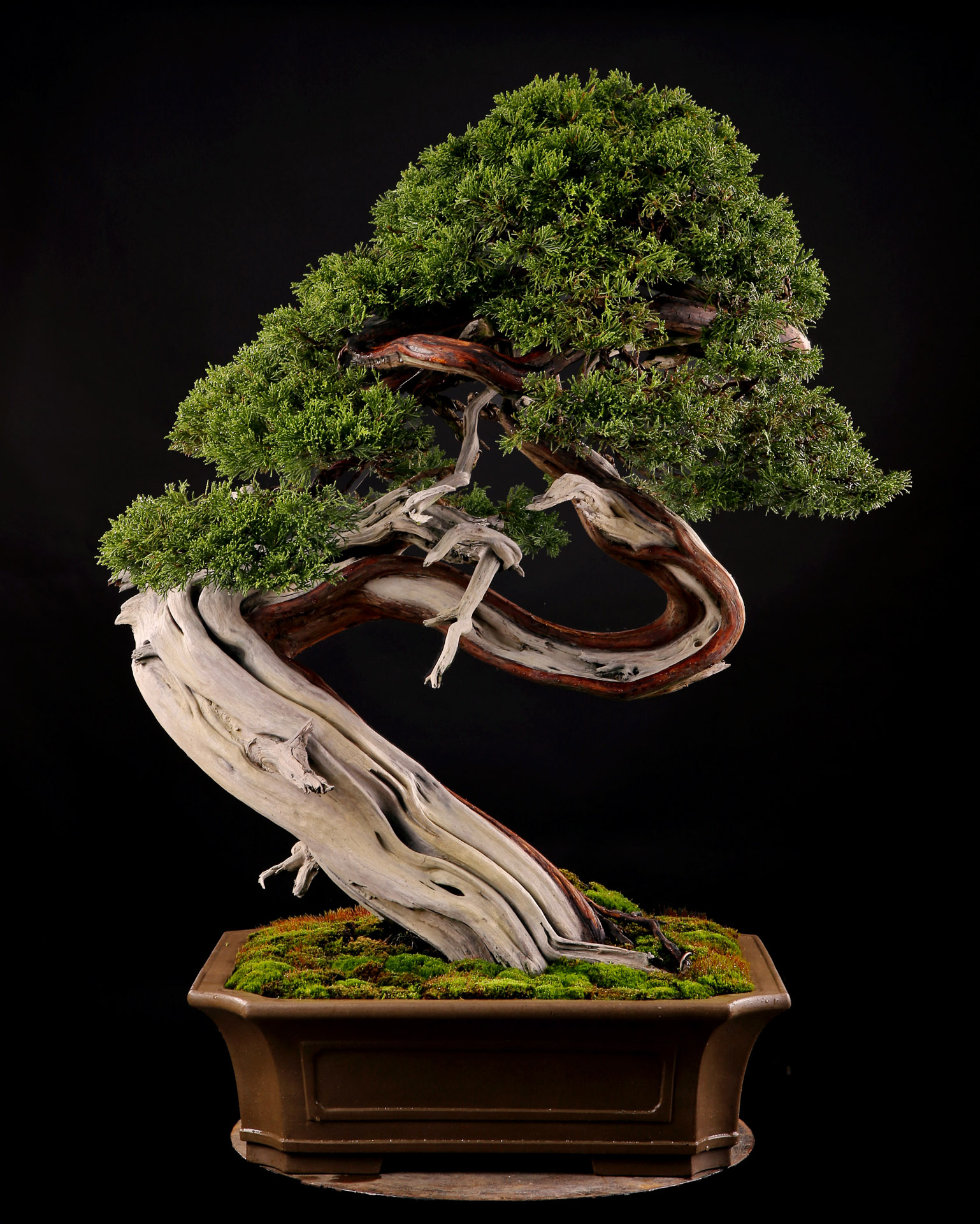 Do you favour the Japanese or Western bonsai style?
That´s a difficult question. In Europe we have achieved so much in the past years and I particularly love the works from the Spanish and Italian guys. But if you visit Japan and see the works of their bonsai designers, you can see that they have quite a lead on us. I enjoy both bonsai styles.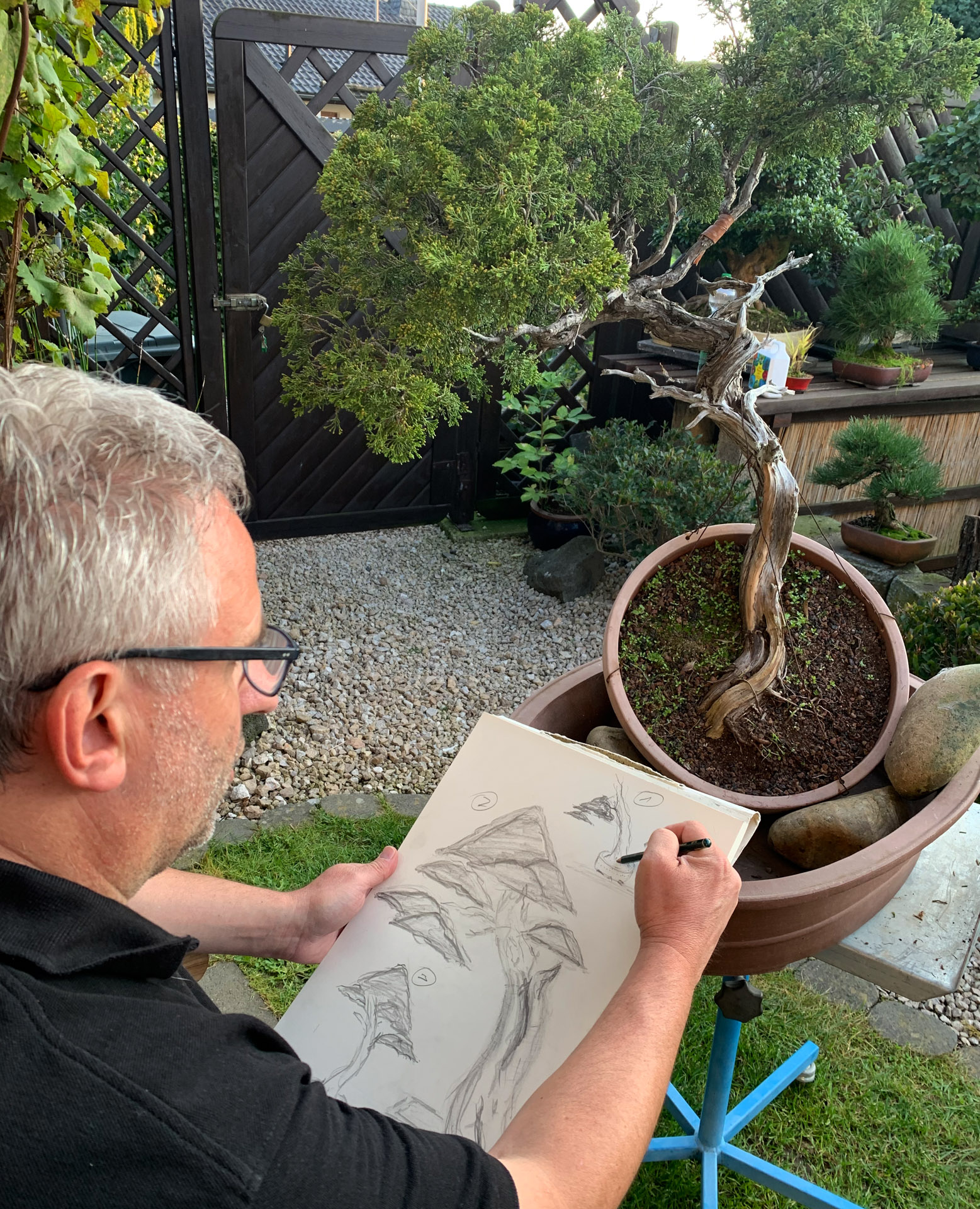 Has being a media designer and photographer yourself, had an influence or effect in observing bonsai?
Yes of course! But this is quite difficult to put into context. As a designer, you are constantly working with shapes, colours and proportions. The most important thing is to work within the Golden Rule, that is the splitting ratio of lines, or other sizes. For example, it is important to
create a design that is in proportion, with consideration to the base of the tree up to the first branch and then the entire height of the tree. As I work practically every day with this, it´s easier for me to put this concept into practice.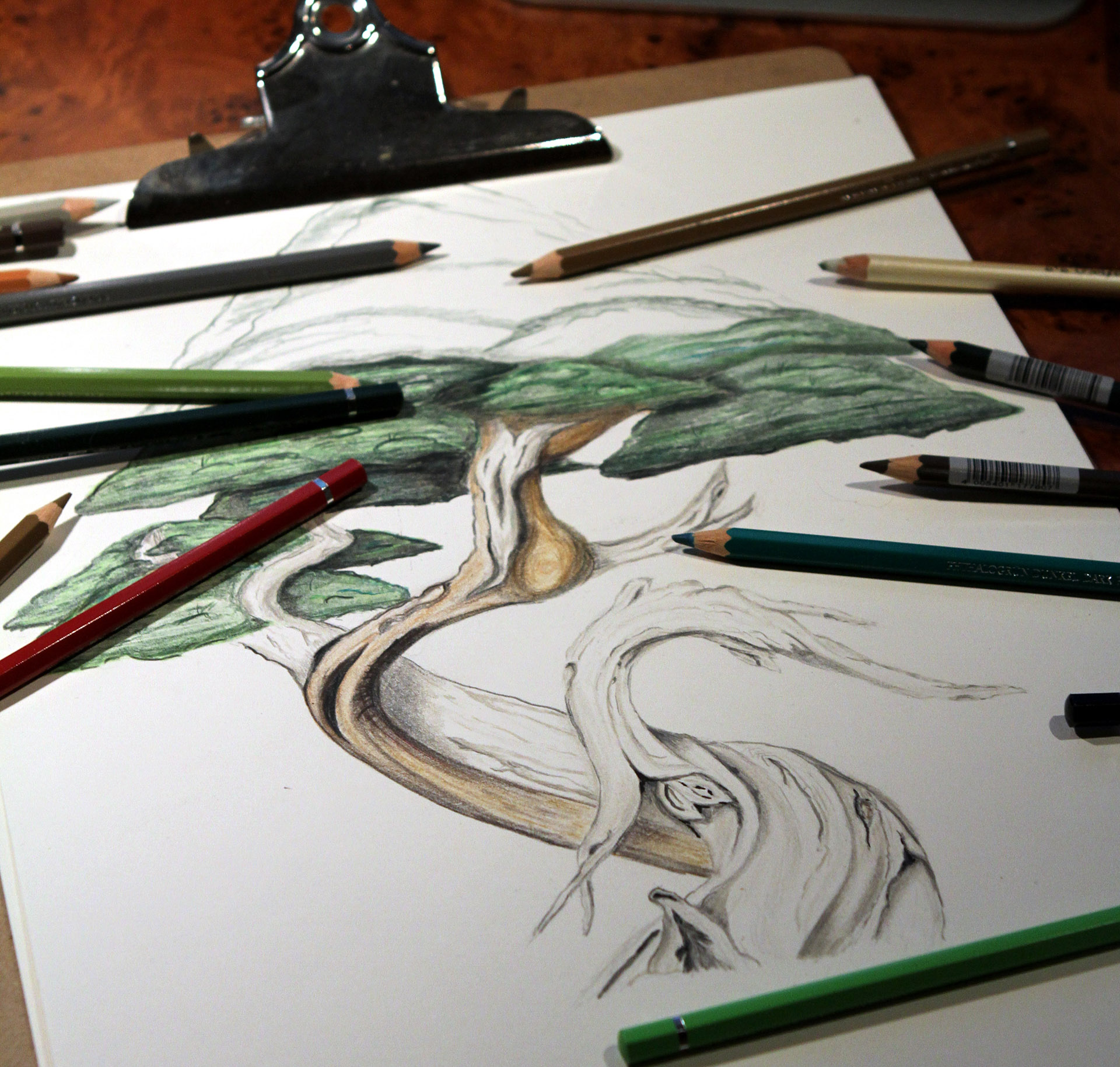 How would you characterize the bonsai scene in Germany? Is there a difference in approach, or choice of material?
As mentioned before, I love the work of the Italian and Spanish designers and also how they are working together in groups and schools. When I look back to the German bonsai scene, every designer was working mainly for themselves. I´m pleased to see that these old mindsets are finally changing now. I´m also happy to see young people getting involved and contributing new and different ideas. I see this not only as my duty to help them, but also to leave them enough space for their own development. For about the last 2 years, I've had my own bonsai school and work with my young students almost every week. That is, of course, as long as we have no lockdown and enough space in my garden and studio. It's enjoyable and we have a lot of fun together, but isn´t that just what we're looking for in bonsai?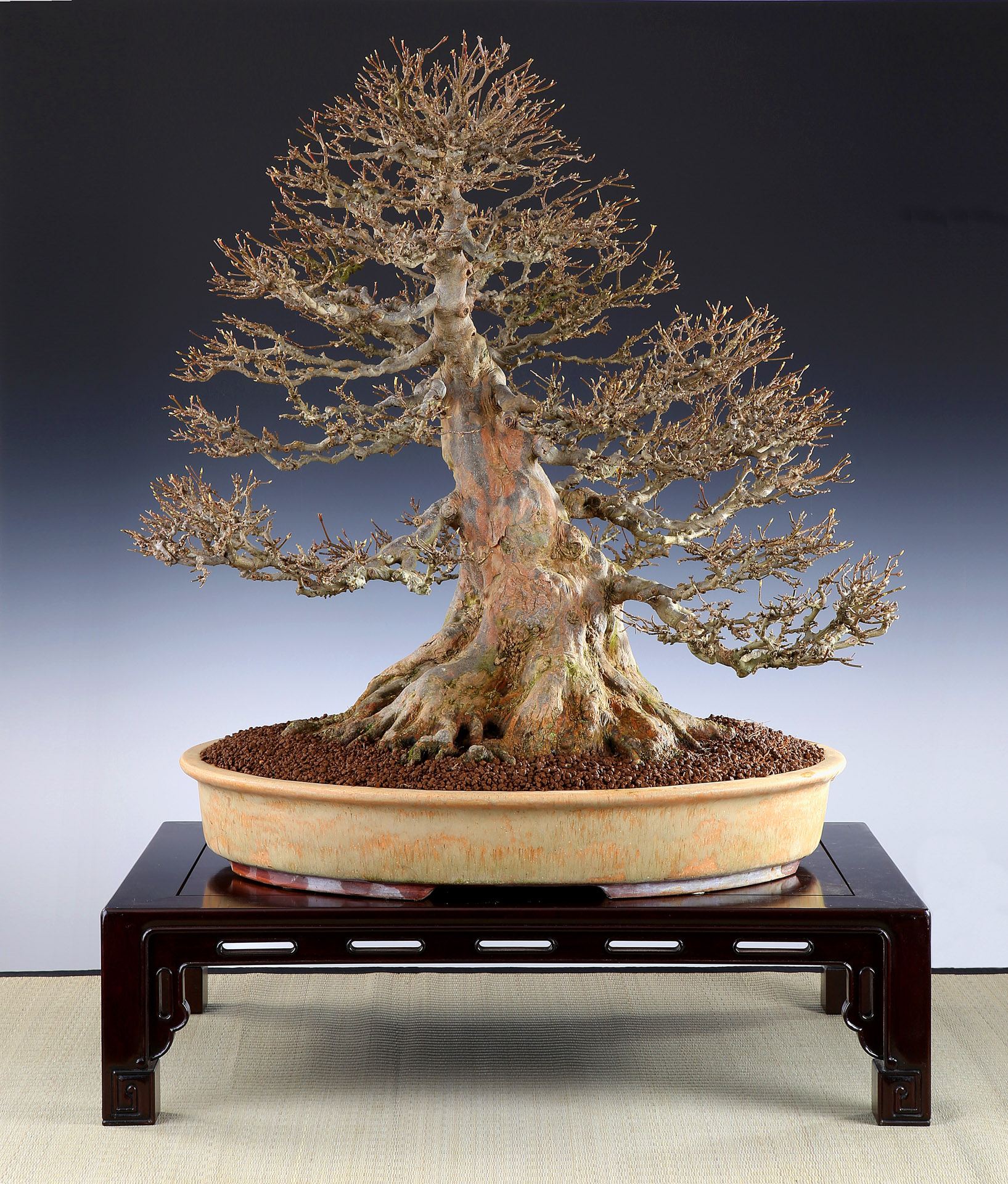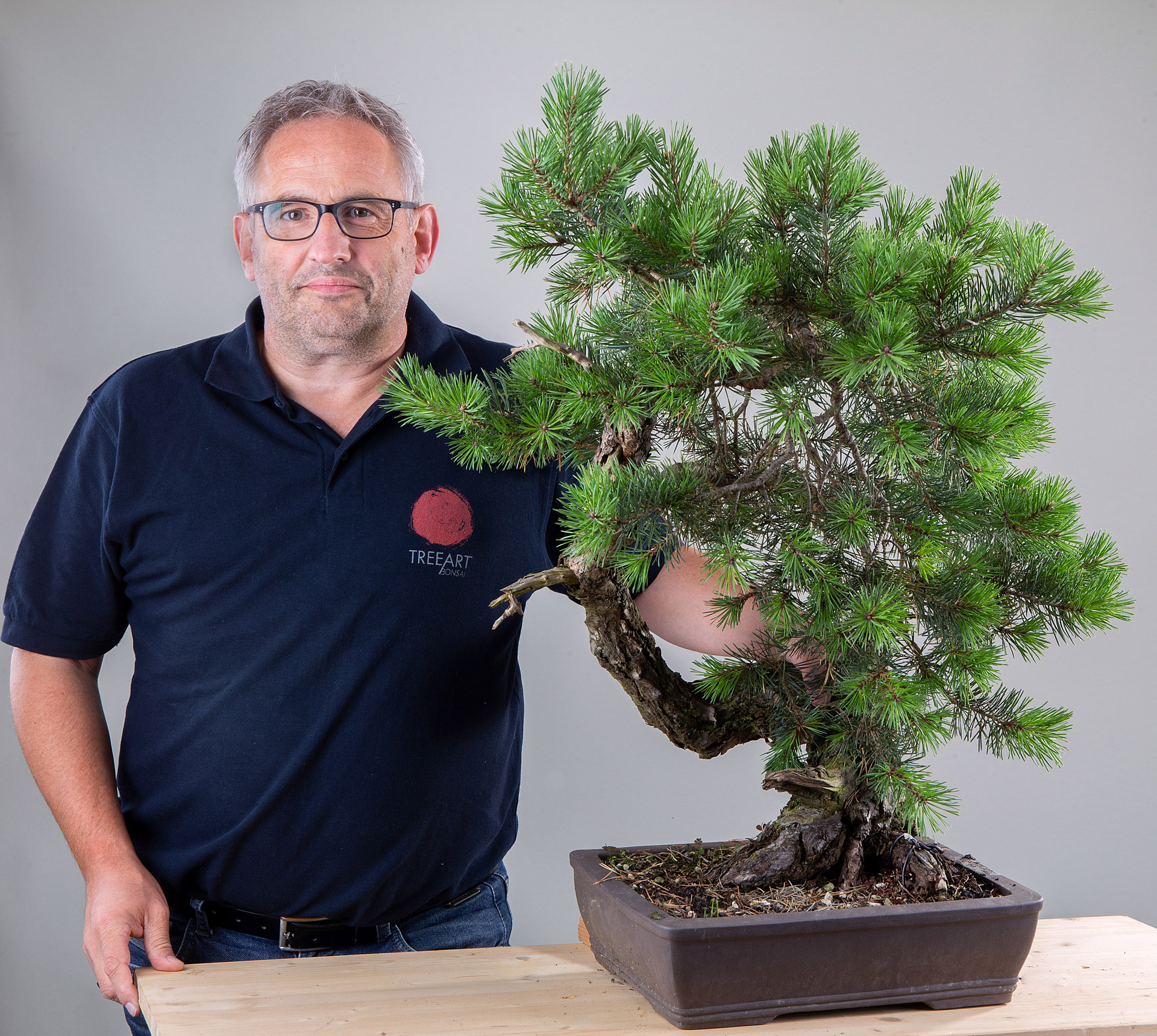 Jörg Derlien (52)
Born in: Cochem, Germany 1968
Married to: Melanie
Children: 1
Professional education: Offsetprinter and Repro-photographer
Profession: Media Designer / Product photographer
Into bonsai since: 1990