Marc Berenbrinker is one hundred percent focussed on hand crafted pots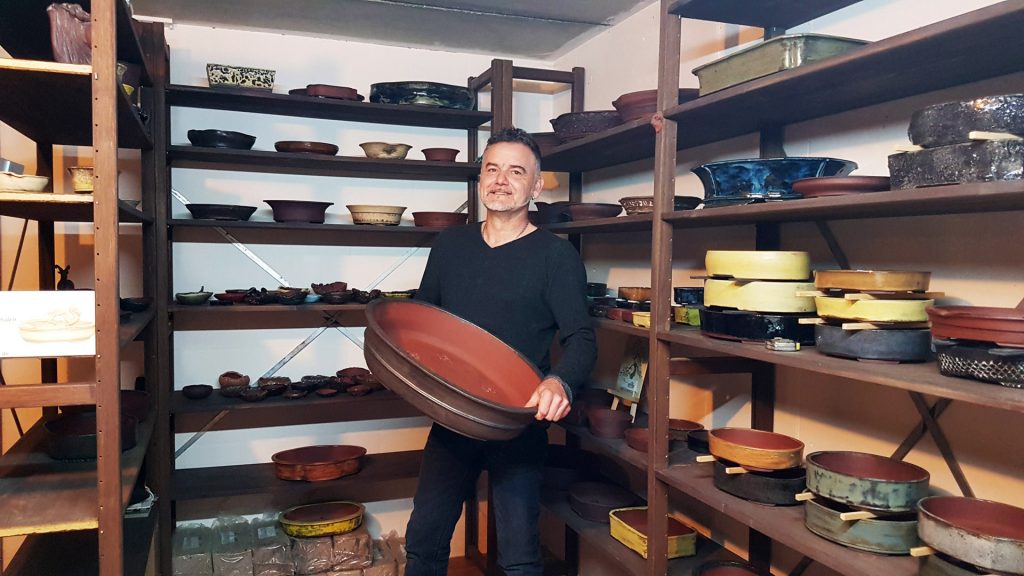 How did it all start?
My interest in creating bonsai pots was aroused because my hobby is bonsai. I have always liked to experiment and to try things out, so I just wanted to have a go at pottery myself.
Who was your teacher? What is the most important thing you learned?
Everything I know of pottery I have taught myself. I didn't read specialist books, nor did I study ceramics at school or attend workshops. The most important thing is to learn from defeat and failure and always aim to be better.
What is so fascinating to you about ceramics?
Clay is a material that, when understood, offers many possibilities. It can be formed into any conceivable shape and can be worked without machine tools, unlike wood or metal.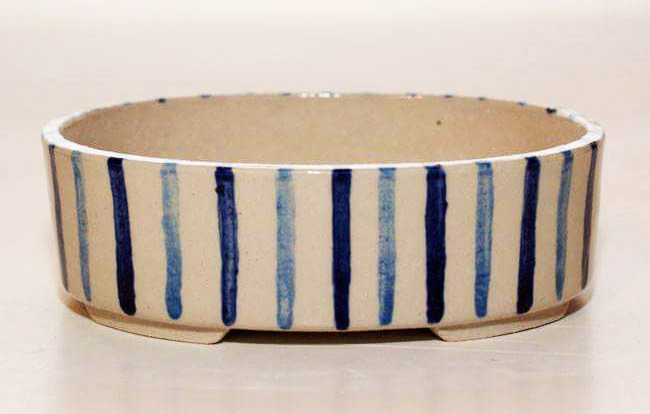 Tell us what is your philosophy of bonsai ceramics?
Permitted is what pleases. I have a 100% focus on the handcraft. Mass production is out of the question for me. Each bonsai pot remains in its own way, a single piece — a one off.
Do you make your own glazes?
Glazes are and will remain a delicate issue. The recipe alone won't lead to a desired result. How much you apply of the glaze and the position in the kiln also play an important role. Even new heating spiral elements, or a new oven will change the result. I experiment with finished glazes and make them myself. Both variants have their advantages and disadvantages. The exact production and recipe remains, of course, a secret.
Do you use a gas or electric kiln, or even one that's wood fired?
I use an electric kiln. Unfortunately I don't have a place for a wood burning kiln.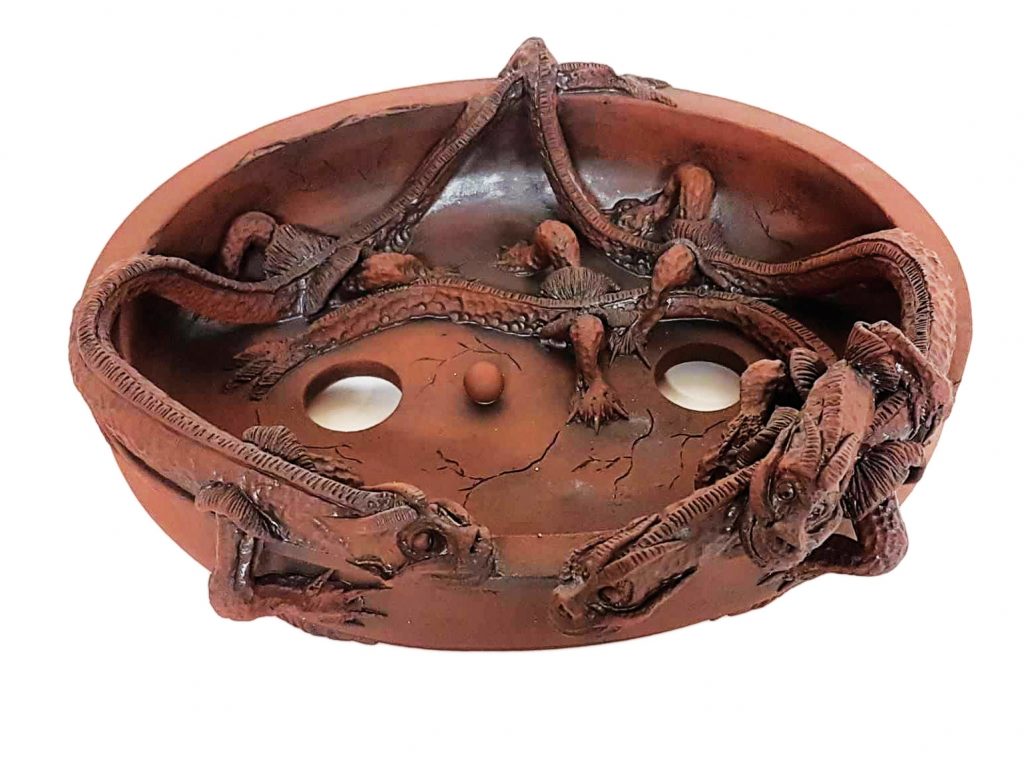 What do you think of Japanese glazes, tones and shapes?
I am most fascinated by the work of the Japanese potters, who show themselves to be deeply connected with their culture.
In bonsai, Japanese pottery is the standard. Do you have a wish to visit Japan and learn from their pottery?
It would be a great honour for me to learn pottery skills from a Master of Japanese pottery.
Do you think that handmade pots are fully appreciated and valued by bonsai enthusiasts?
Yes, I think so. A handmade bonsai pot makes a bonsai more valuable. A pot that has been specially made for a specific tree is, therefore, something special. This is not possible with a standard pot from a production line.
For me, mass production is out of the question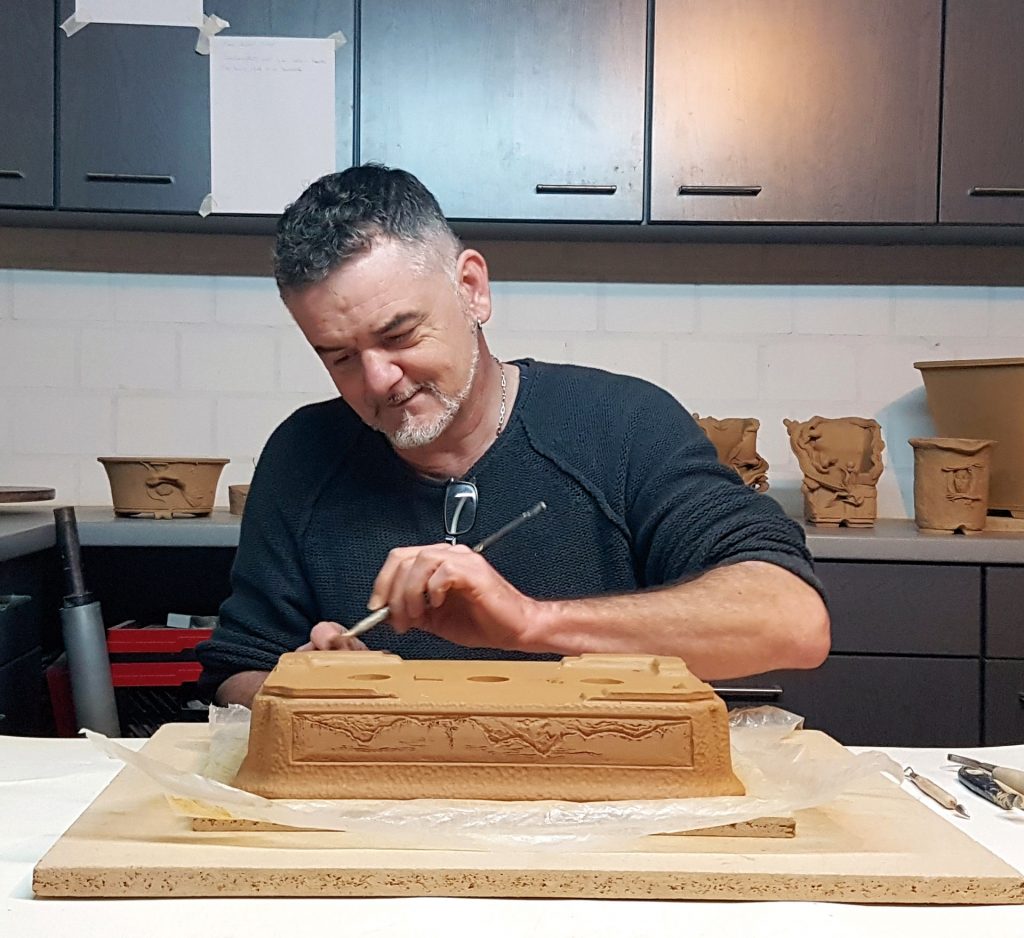 Do you have other interests or hobbies as well as your bonsai pottery?
Besides pottery, I have my profession and my family. There is not much time left for any other hobbies. A few years ago I painted a lot and was busy with Airbrush.
What or who inspires you?
If I don't have a specific assignment, my imagination inspires me when it comes to pottery. Sometimes I just start and let the result surprise me.
What do you like about bonsai and making pots for bonsai?
Other than the fascination of bonsai and pottery, I also appreciate the contact I have with nice people the world over.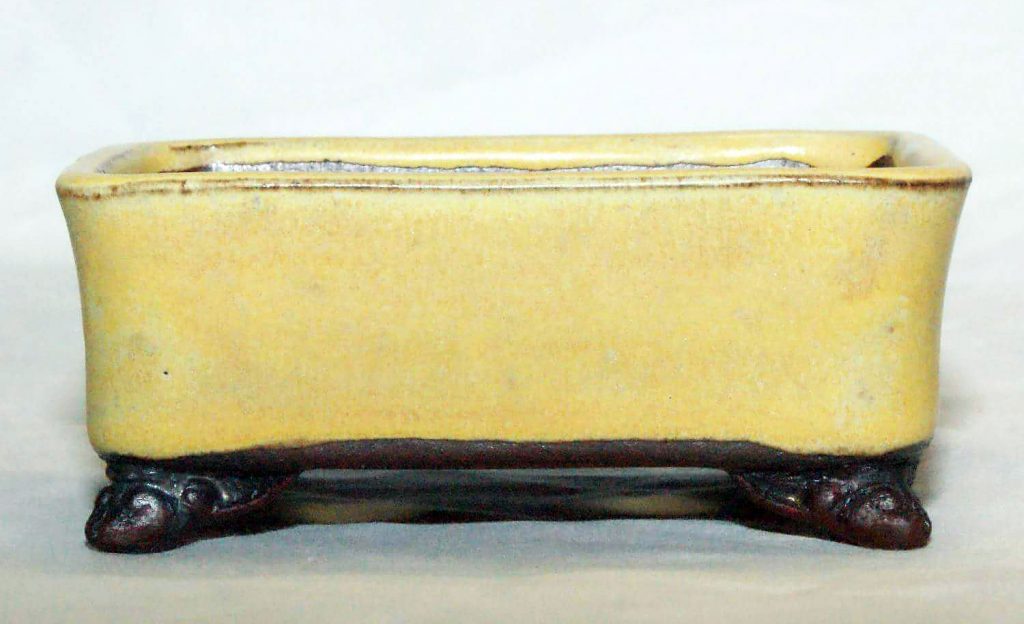 Molds, slipcasts or hand shaped, which do you prefer?
My pots are made in the so-called plate style, a very classic and hand crafted method. My emphasis is on manual work and not on mass production. I only use a pottery wheel to throw round bowls. In the main, though, these are mostly built up by hand.
What was the most difficult or time consuming pot you've ever made?
Most time consuming are dragon pots. The pot and up to 3 dragons take a lot of time and concentration. Errors can then only be corrected with difficulty, or not at all.
What was your worst mistake?
The worst mistake was not to take the time necessary before going to the next step. Time pressure is the greatest enemy in pottery and leads inevitably to loss. Why a pot tears when it is dried or fired, often remains a secret.
Marc Berenbrinker (50)
Born in: Luxembourg
Lives: Schloß Holte-Stukenbrock (DE)
Education: Secondary school
Profession: Media technology/ Screen printing since 1984.
Into bonsai since: I have been into bonsai as a hobby for 25 years. I started making bonsai pots in 2007.