Nao Tokutake's passion for bonsai ceramics
Nao Tokutake's grandfather has had the most influence on his approach to bonsai pottery. But his wife sent him to pottery classes and so ignited his passion for ceramics.
What is was your professional education?
I received a PhD for my work relating to the nanometer-scale magneto electric devices. I am a full time development engineer at Intel. I took pottery classes at community college as a hobby in 2012.
When you were young you lived in Japan. Did that experience have any influence?
My grandfather, Kazunari Tokutake, has had the most influence on my art and bonsai. When I lived in Japan his bonsai were prominently displayed in front of our house. My earliest bonsai memory was when I was 5 and he showed me how to pluck spring leaf buds on his Japanese maples. He collected trees, rocks, and wood from the mountains of Nagano and kept plastic bags in the boot of his Nissan for when we would stop to collect kusamono or sansai (edible mountain vegetables). I have continued to collect plants my entire life, but did not seriously consider bonsai until many years later.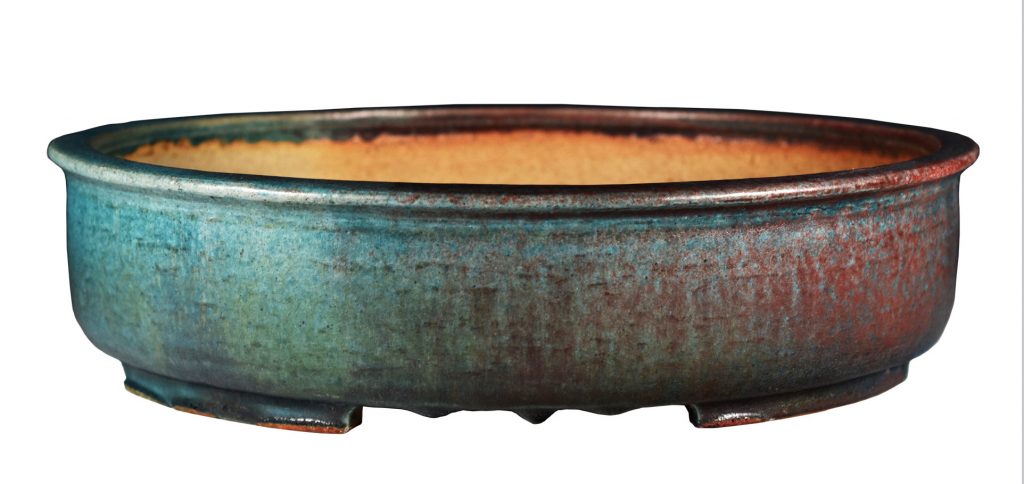 How did you get into pottery?
In 2012 I was a graduate student and my future wife suggested I take pottery classes. I became hooked on pottery immediately and exclusively studied Asian pottery history. I did not make bonsai pots until 2016. I first visited Tokoname in 2018 and after that began serious study of Japanese and Chinese bonsai pottery techniques.
How did you manage to develop your skills?
The Bonsai Society of Portland has a great many talented hobbyists and professionals and I am fortunate to work with them and live in Oregon, which may have the highest concentration of bonsai professionals in the US. I have had the opportunity to make pots for high-level trees and I get feedback and accelerated experience by working with so many different artists. If I lived in an area with no professionals my development would be much slower.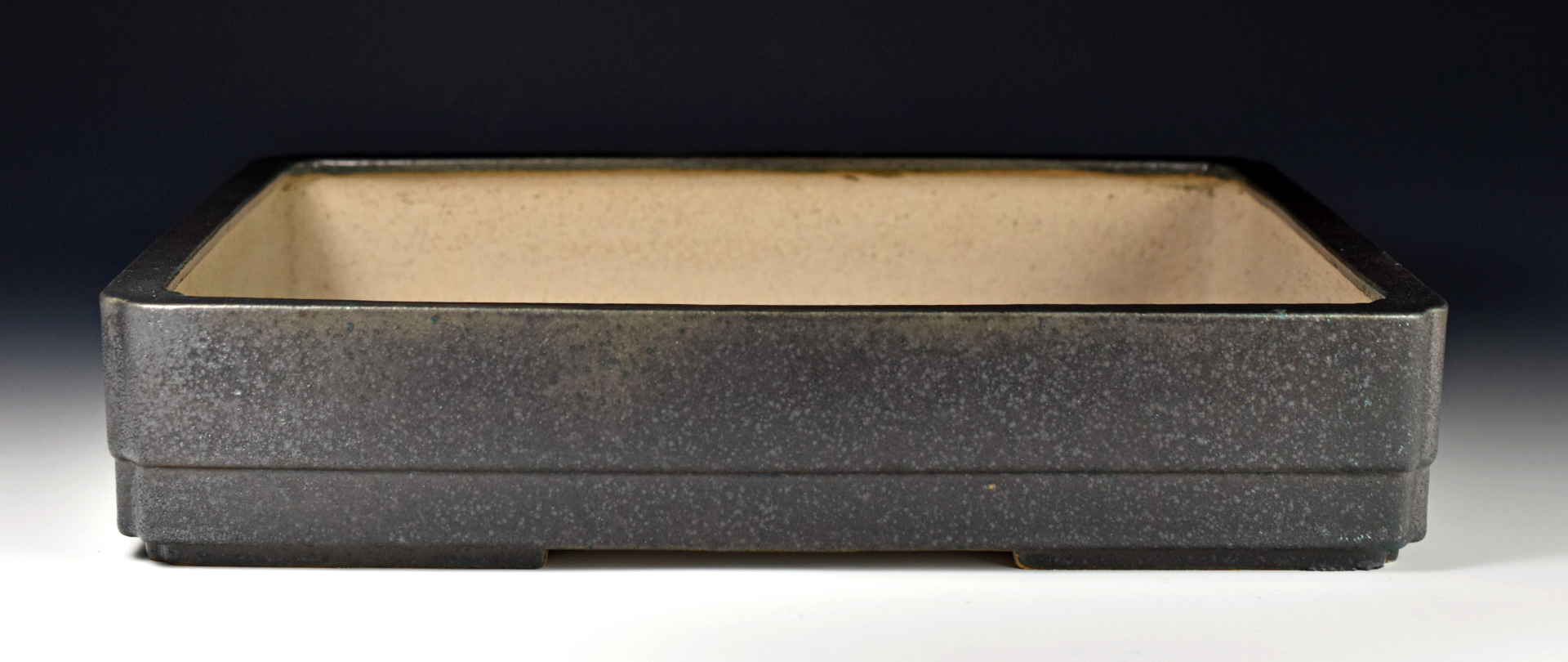 Would Japan be an option to learn?
In a perfect world I would apprentice in Tokoname, but for now I have family commitments.
Your thoughts on bonsai pottery?
An oil painter goes to the Louvre to make studies of the Masters. After many years of study he may have something worthy to contribute to the art form. I am still studying the Masters and finding my voice. A bonsai potter must thoroughly understand the history of this art or they will be lost. I study antique bonsai pots and try to duplicate the clay and glaze. Sometimes it takes dozens of attempts to duplicate a glaze, so now I have several hundred test tiles. I've learned about the materials, forms, and firing technique and I apply that knowledge to my own work. I gain a lot of respect for the old Masters.
CRAFTsmen are the most successful bonsai potters
My biggest philosophical influences are the Mingei artists of Japan: Soetsu Yanagi and Shoji Hamada. I consider myself a craftsman and not an artist and I believe that craftsmen are the most successful bonsai potters. Bonsai pots should not be revered as art objects with high prices. And these pots should be well-used and unpretentious. Objects in the National Palace Museum in Taiwan and especially the Mingeikan (Japan Folk Craft Museum) in Tokyo are huge inspirations for my work.
My pots are all fired in a gas kiln and I welcome some unevenness in the firing, especially when it comes to atmosphere (oxygen content, reduction/oxidation.) This is the big difference between my work and the Asian potters who often fire in saggars to ensure uniformity. I make glazes which intentionally react with the atmosphere of the kiln because it tells the story of the pot's creation. A pot that is perfectly uniform tends to look rather like something from IKEA or like it was cooked in a microwave. On the other hand, a pot with too much manipulation and texture, abstract form, or loud glaze, looks artificial.
Currently my glazes and clays are made from commercially available ingredients that are near perfect in chemistry and free of impurities. However traditional ingredients are full of impurities that give the glaze/clay personality. So, I'm working to replace my commercial sources with natural ashes and clays in Oregon, USA. This will be my lifetime project.
I always attempt to achieve pots that are geometrically perfect. But rather than make pots with a machine, or by casting the pot with slip, I build pots by slab and use fixtures, jigs and forms to aide in the shaping. The resulting pot is quite close to perfect in terms of geometry, but it still has a handmade quality and warmth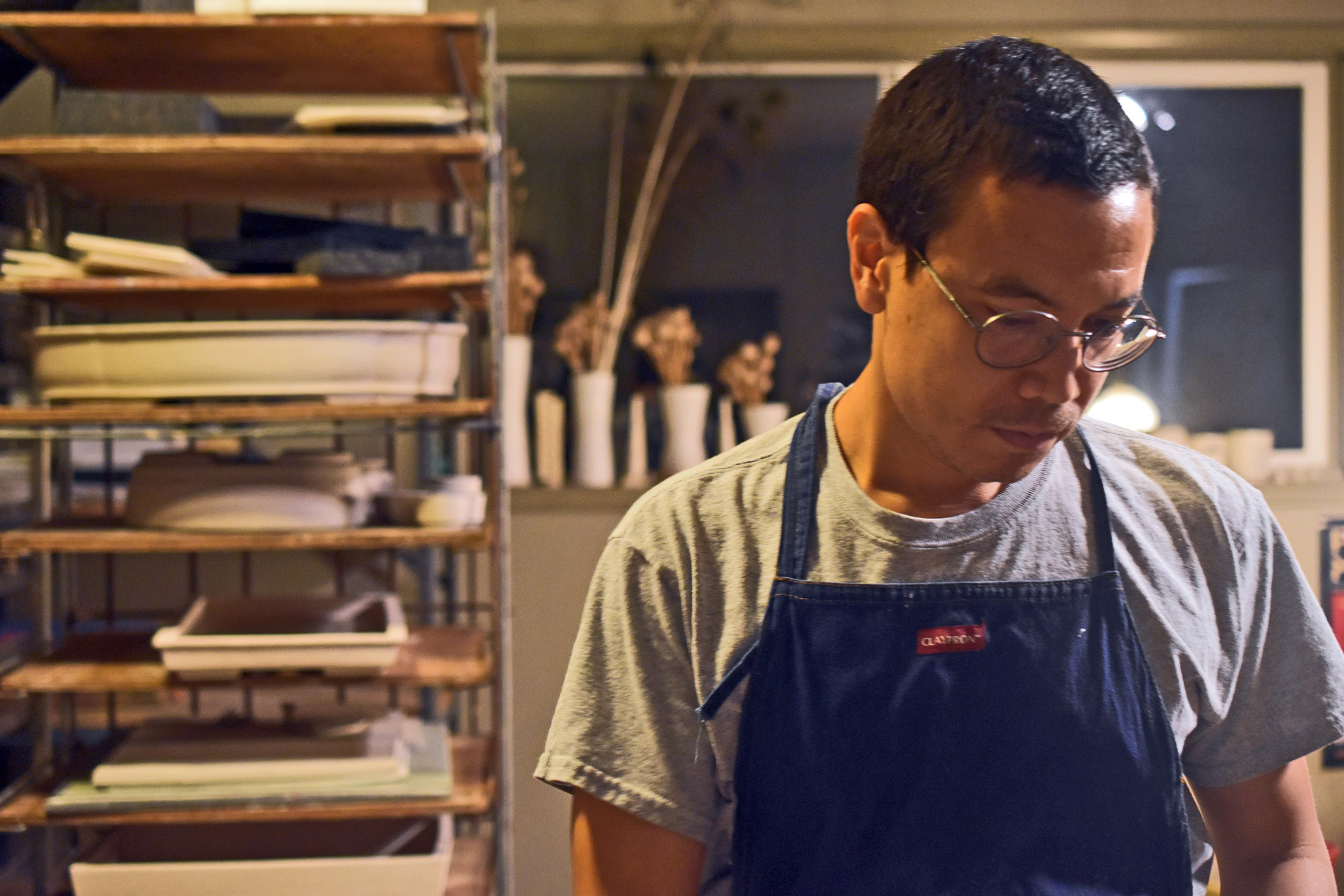 Any other interests or hobbies besides the pottery work?
Besides pottery I also enjoy reading and playing in the garden with my daughter, Phoebe, long distance running, bonsai, and geology.
What is your favourite tree?
Princess persimmons are my favourite bonsai trees. Persimmons remind me of Japan and one could find many eating persimmons in the town where I lived.
And kind of pot?
The favourite pots I like to make are large forest trays. A geometrically perfect large forest tray is challenging and gratifying to make and I think they are the most beautiful type of bonsai pot. There is less emphasis on the sidewall shape and so it is more important for the top rim surface to make a precise stage for the trees.
In the US the emphasis seems to be on larger trees, so I get a lot of requests for very large pots. Lately I have been making bigger and bigger pots. 76 cm forest trays, 71 cm rectangles and ovals. I likr making large pots, it's like going to the gym, so when I go back to making medium and small pots it feels very easy. My most favourite bonsai pots are old shirokouchi and aokouchi (white and blue glaze). I like white glazes the most and I like thick, soft textures. If it were up to me, all of my pots would be shades of white.

Your worst mistake?
I take a lot of risks when I make pots and these often result in failure, but I also learn faster. Something new is included in every kiln firing.
And your best achievement?
I worked with Dennis Vojtilla for his 'Finest Deciduous' display at the 2021 US National Bonsai Exhibition. Dennis' trees are so beautiful they can win in any pot, so I am lucky to work with him. For his hawthorn I could have made a classic bonsai pot design, but I took a risk on a modern interpretation of a classic 'bag' pot. I put much thought into proportions of the feet and rim, the glaze colour, firing method, so it was gratifying to have it be recognized.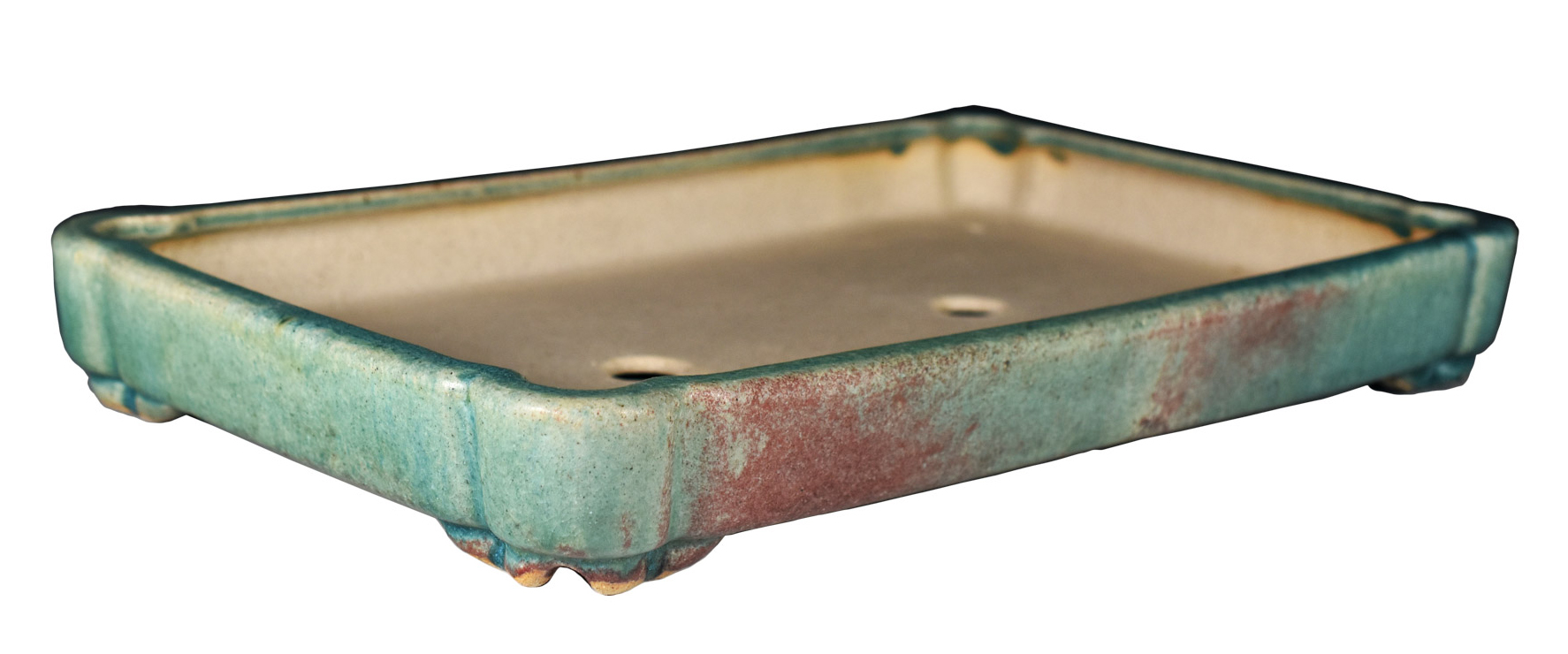 In the ideal situation, what would you do?
I'd quit my day job and make bonsai pots full time. In the US it is difficult to make a full time living as a potter, especially if paying for health and child care, housing, and retirement. I think in Japan or Europe the government and public has more respect for potters and there is more economic support. For the time being I must balance my demanding tech job, being a dad, and making bonsai pots. So my pottery production is somewhat limited by my responsibilities. I will go full time at some point in my life.
Bonsai pottery must blend east and west, past and future.
Do you favour the Japanese or Western style?
For pottery I exclusively make Asian-style bonsai pots. Many western bonsai potters started out as regular potters who then went on to make bonsai pots. They are very skilled potters, but the construction of bonsai pots is like the construction of regular pottery — there is a handmade quality to it. The tradition in Asia is to use moulds, jigs and fixtures specifically for bonsai pots. There may even be potters who only learned to make pots for bonsai and nothing else. The finished pot does not have that handmade quality and is very precise, it may however lack the human touch. In the future of bonsai pottery it must harmonize the two approaches, blending East and West, past and future.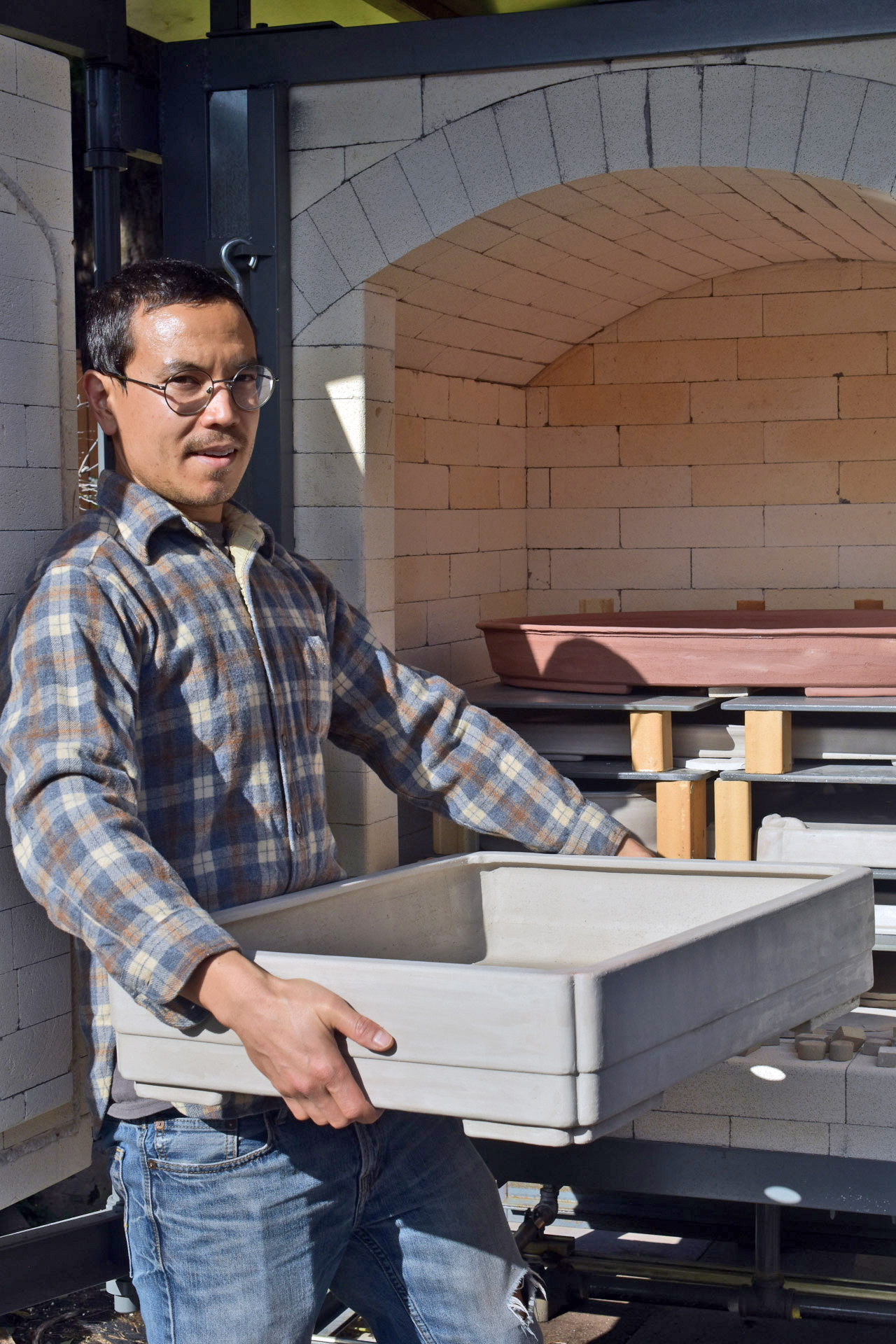 Nao Tokutake (35)
Born in: Los Angeles, California, 1986
Married to: Mary Lai
Children: a daughter, Phoebe, 2 years
Professional education: A PhD in Mechanical engineering and material science.
Profession: Engineer at Intel.
Into bonsai since: 2012
Favourite tree: My favourite is the Princess persimmon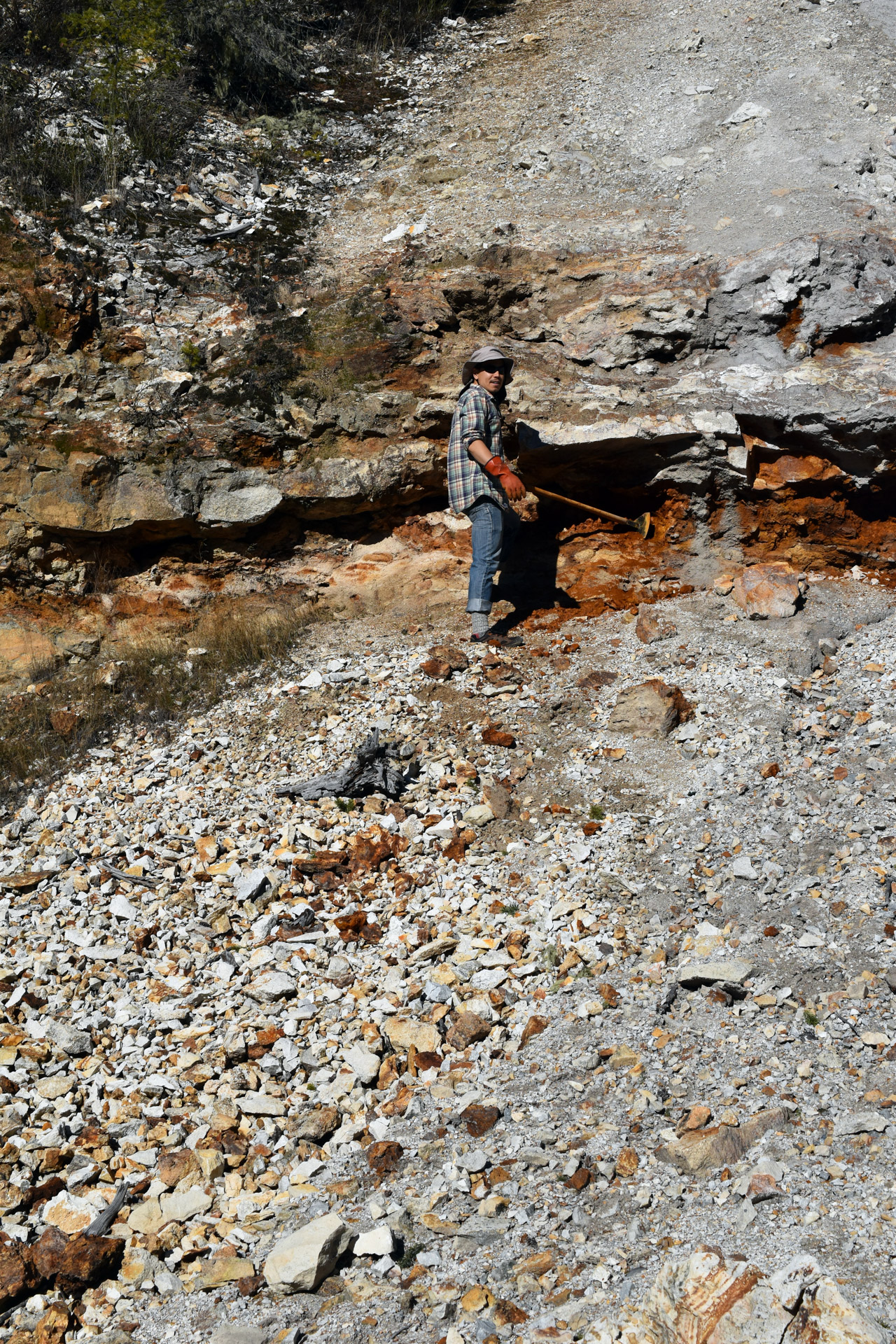 Grandfather (Ojiichan in Japanese) with his bonsai.
With my grandmother (Obaachan). I am the rapscallion in purple.