A (very) young artist creates unconventional pots that are seriously cool.
Yukio Hirose of Yamato-en, a renowned shohin bonsai shop, came across a very strange creation just ten days before the big autumn event, the Akiga Exhibition, held in Tokyo-Ueno. A small child had made a 'pot' of unusual material in which he had planted a tree, and it was unexpectedly beautiful. The work, which was shown at the Akiga exhibition venue, was as Yukio Hirose said, quite cool and cute.
The 'artist' of this pot is Yuu Akutsu, 5, from Sagamihara City, Japan. His mother, Megumi Akutsu, is a bonsai enthusiast who has been growing small bonsai for several years and who Hirose assures us has 'a pretty good sense of style'. This time, we asked Megumi for a photo of the of the young pot artist at work.

Lego has long been popular as a child's toy, but in recent years there have been many smaller versions, and each of the major chain 100-yen shops, here in Japan, has its own original products.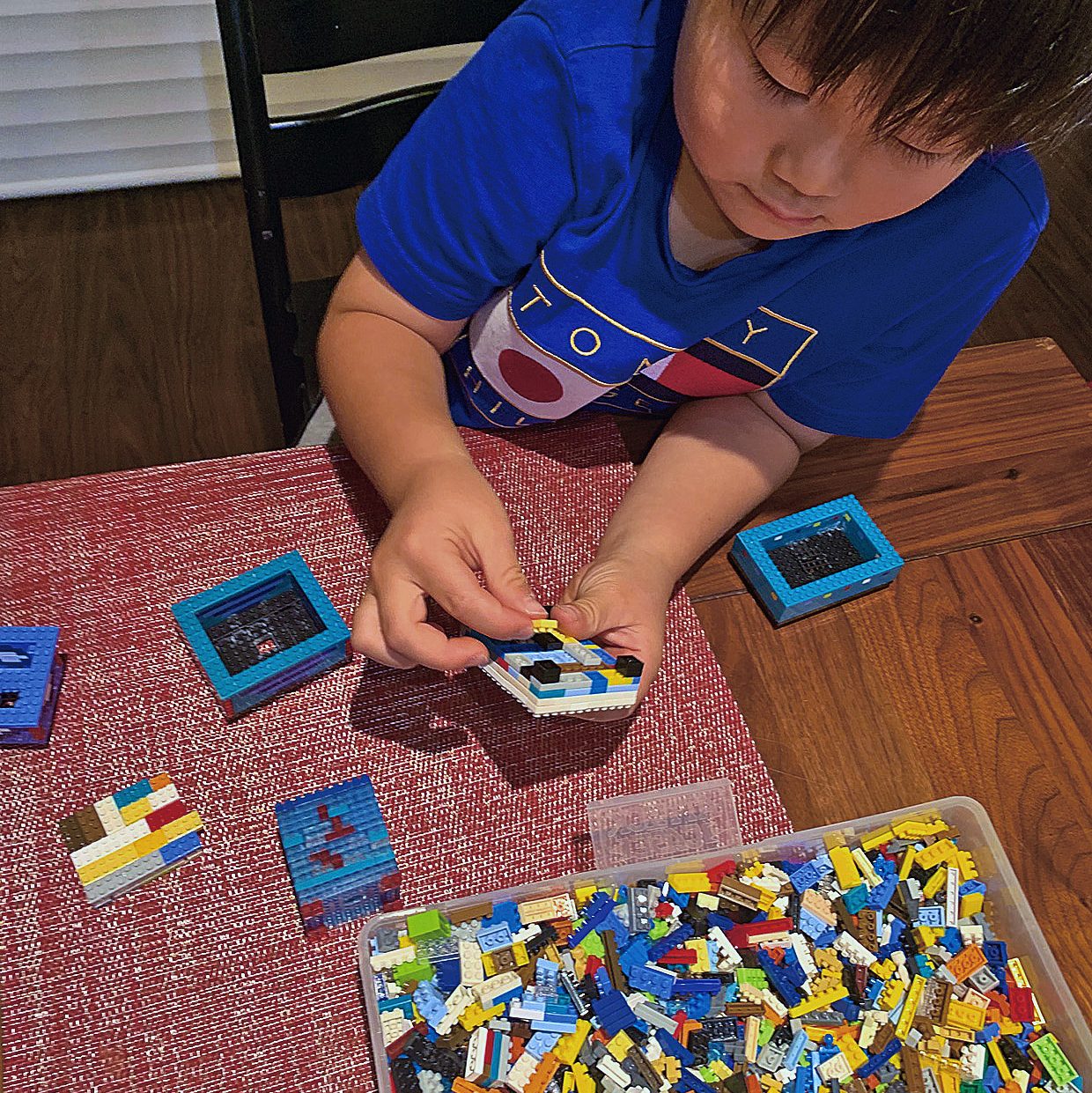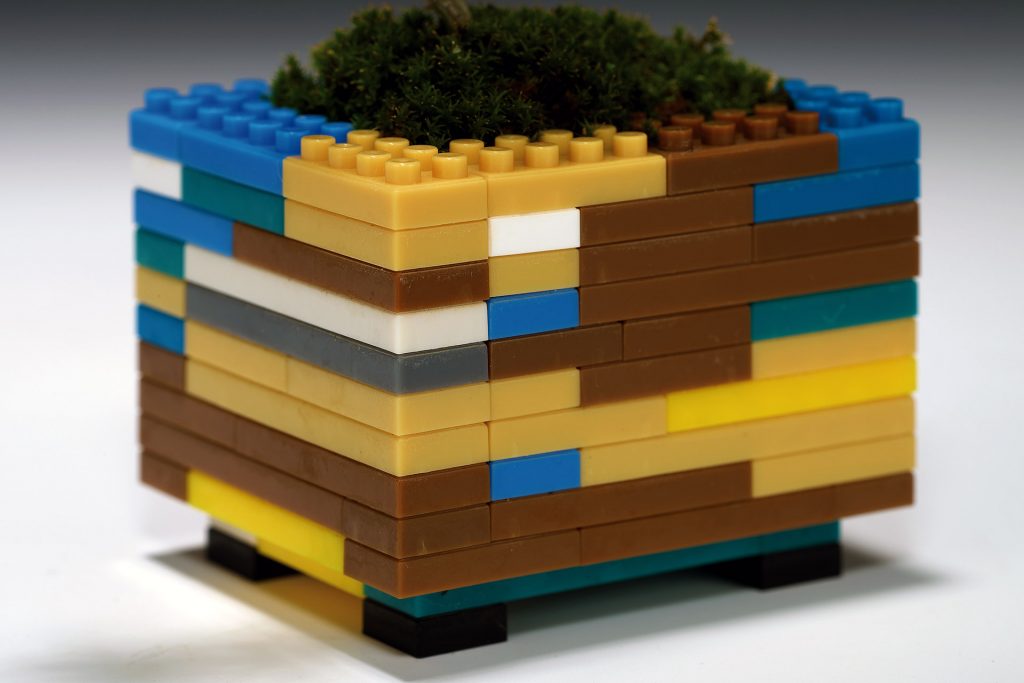 A mountain maple planted in a small Lego-like block bonsai pot (pot size: 5 x 4.5 x 3.6 cm). The block pots use a variety of colours but are mainly earth colours in common parlance and are never too bright. Both the shape and colour scheme have been thought through by the 'young artist for use in Mama's bonsai.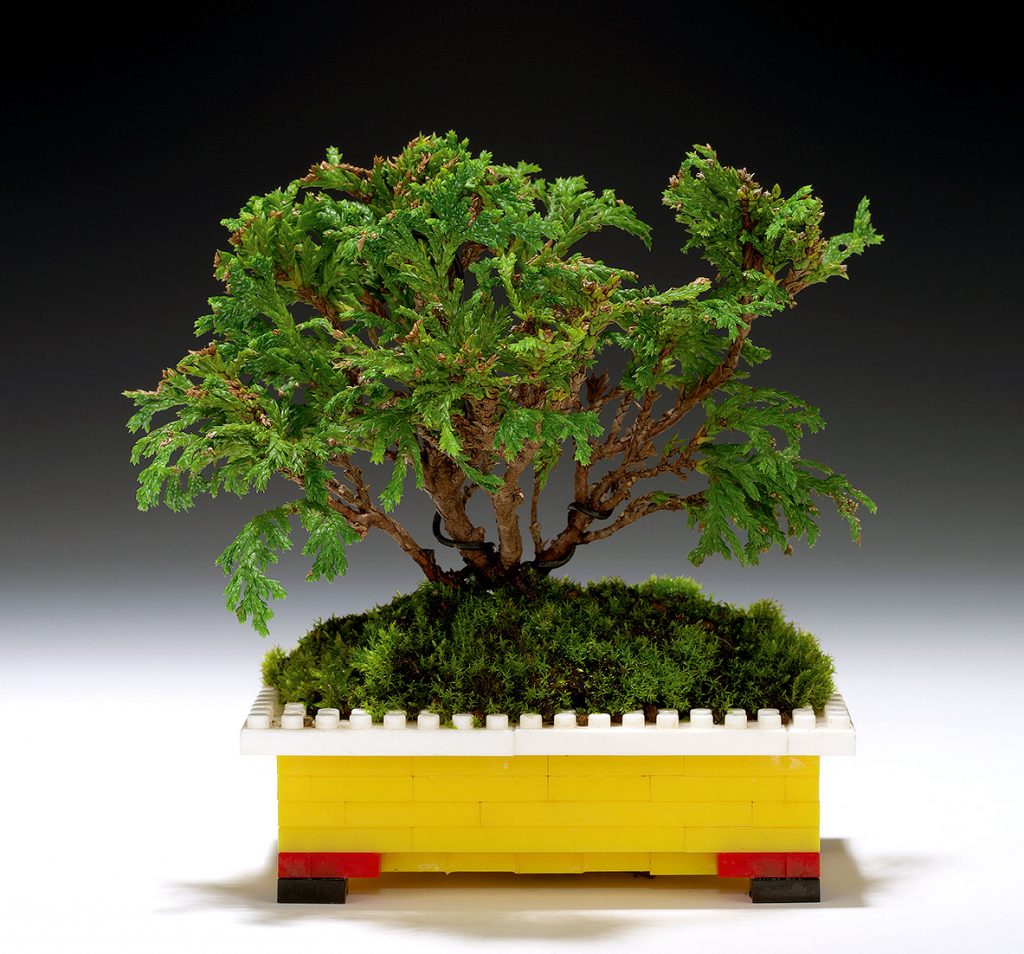 Tsuyama cypress (pot size: 7.5 x 5 x 2.5 cm).
This is a bonsai-style, outer-rimmed, stepped-footed oblong pot. The tree is held in place by a wire on the underside of the base. Ventilation and drainage can be obtained through the gaps between the blocks, so its function as a pot is ensured.

He has a pretty good sense of style
While playing with them, the idea came to Yuu of making various types of bonsai pots to help his mum with her hobby. If you think about it, Lego pots have gaps, water drainage and ventilation. It is also possible to make long and square shapes without looking awkward, and if you combine various colours well, it may be a material that is surprisingly suited to bonsai pots. It must be said that Yuu's use of colour and accentuation is brilliant. Yuu's bonsai pot was planted with a tree that Megumi created from a seedling, and it turned out to be a beautiful mini bonsai.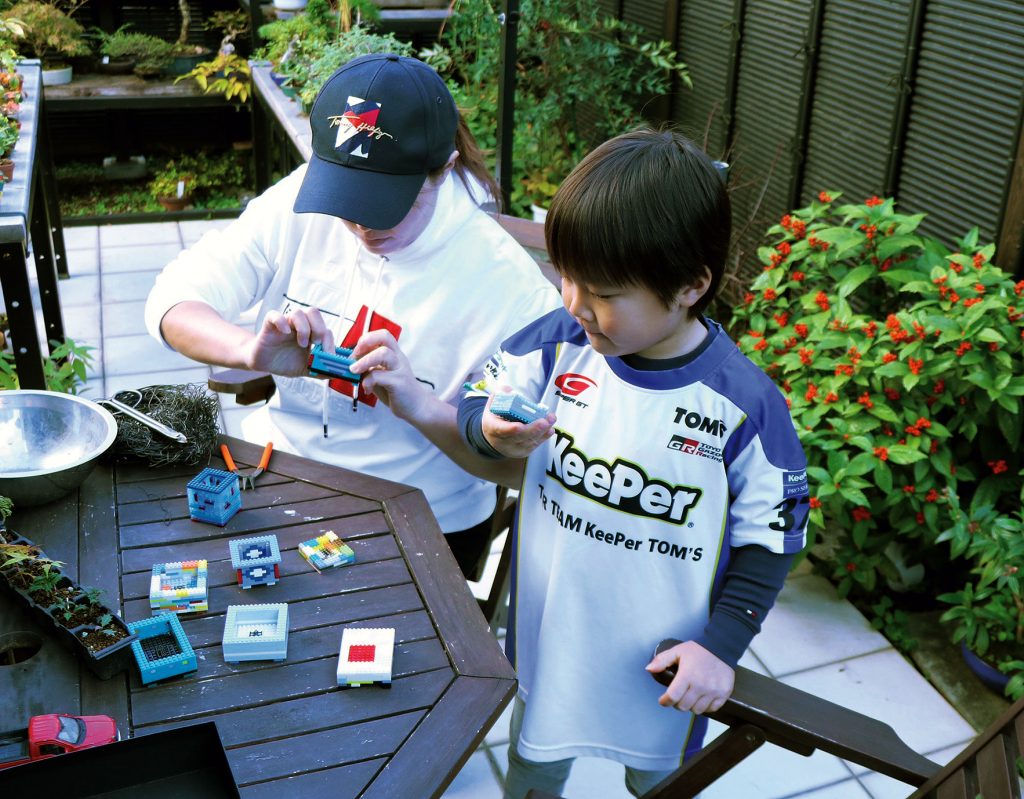 Yuu is hard at work in a corner near the bonsai shelves while his mother, Megumi-san looks at the finished product with admiration. On the table, are small seedlings waiting to be planted.
Red pine (pot size: 6 x 3.3 cm)
The pattern on the side resembles a human face and the use of different colours on each side is fun.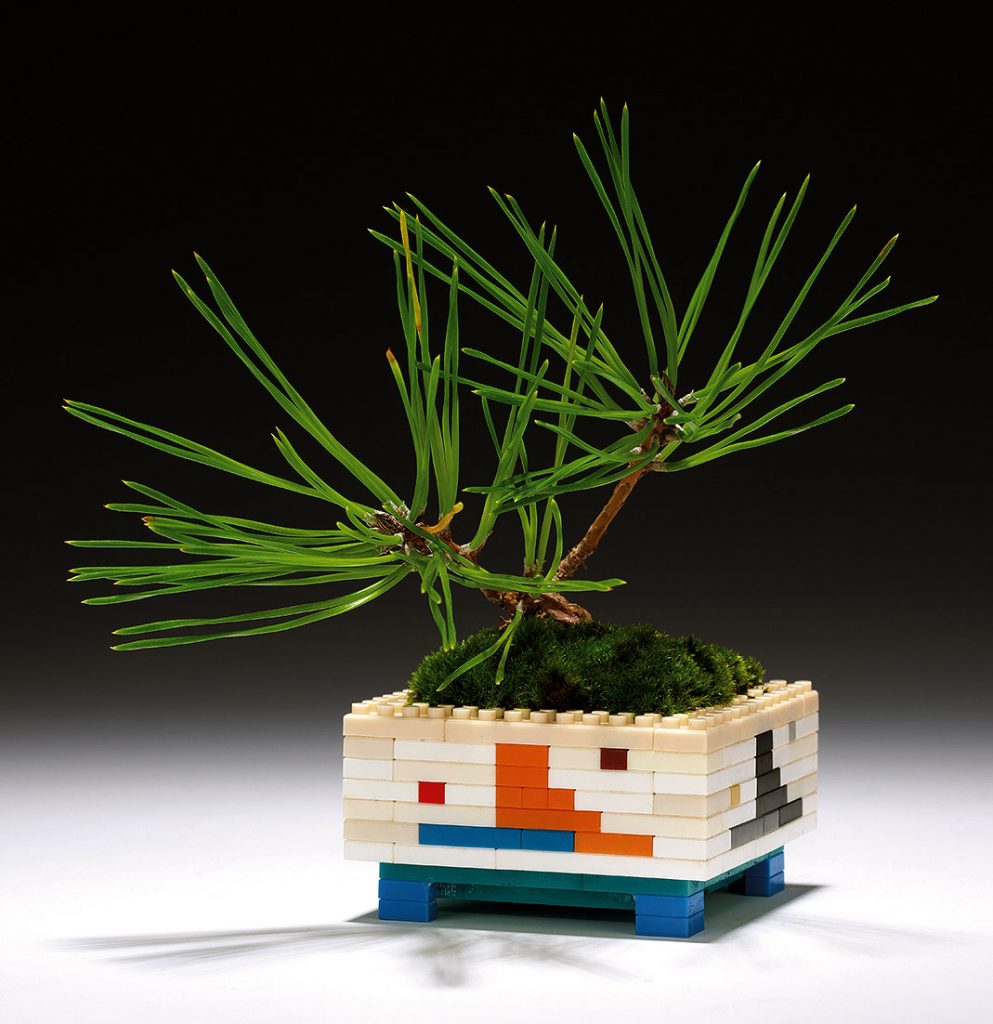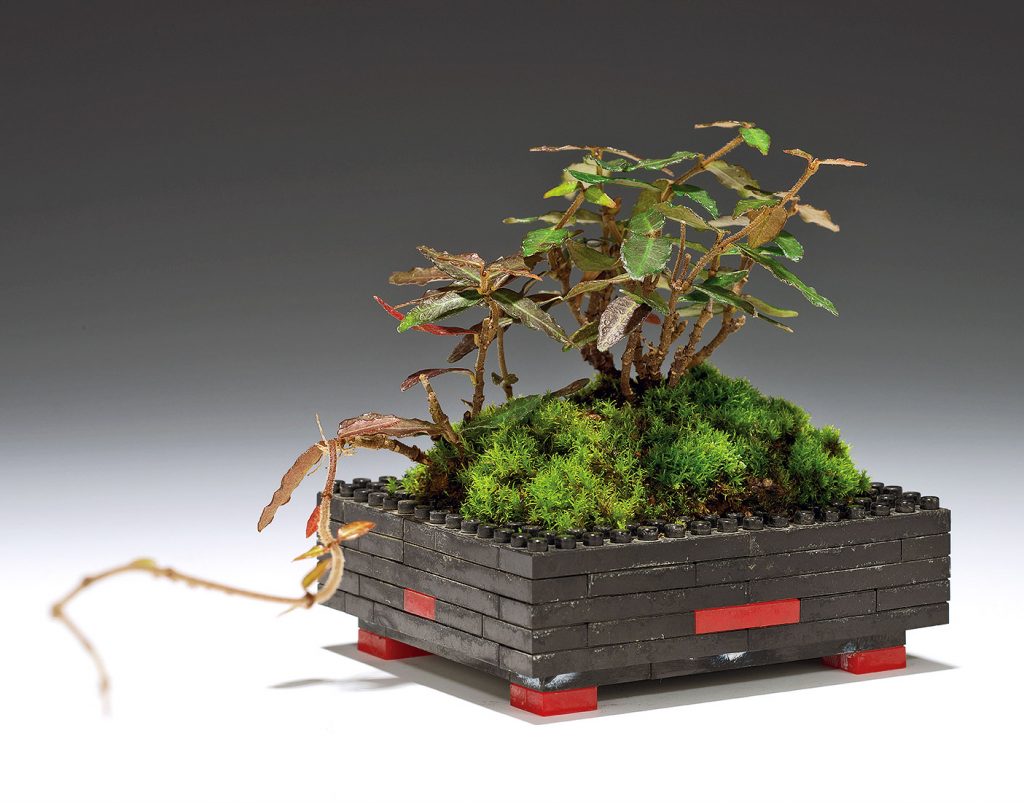 Crêpe myrtle (pot size: 6.6 x 6 x 2.5 cm).
A chic black base, with red accents used on the sides of the body and also on the feet of the pot, all of which accentuate the design.
Princess holly (pot size: 5 x 3.6 cm)
A bonsai pot with square outer rim, typical of bonsai pots. The colours and design appear to be simple, but the black on the lower edge of the body is superb.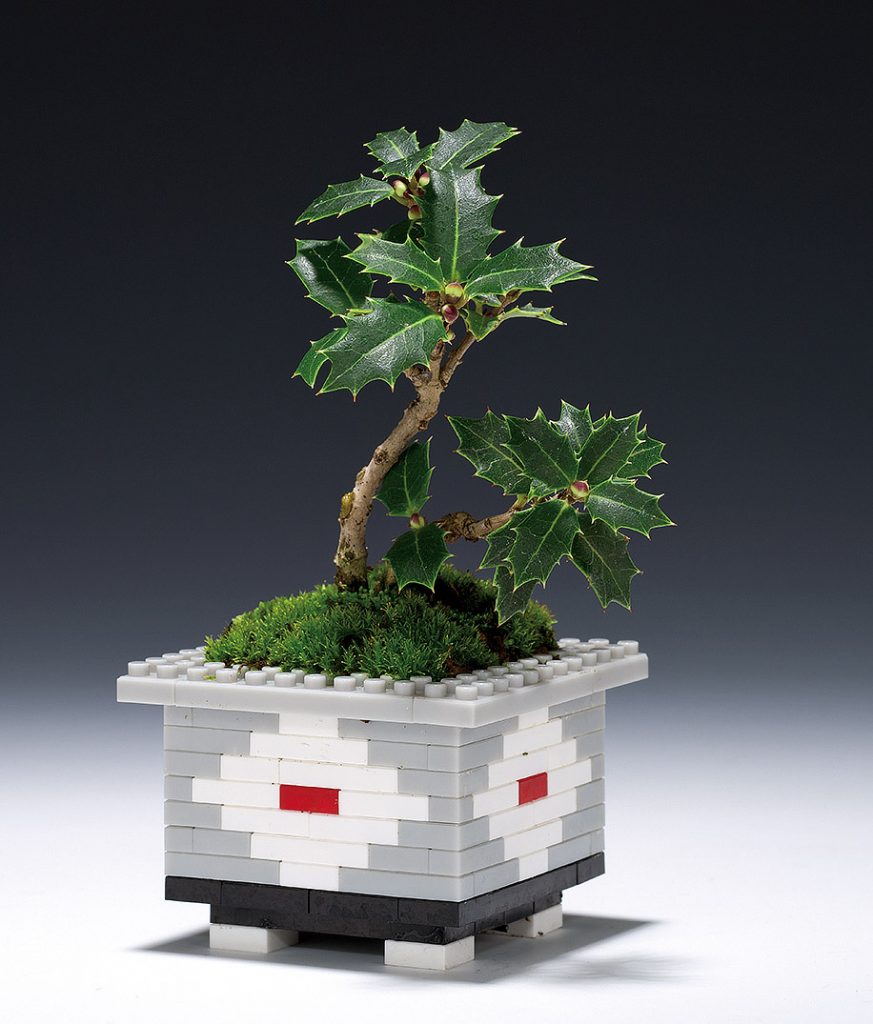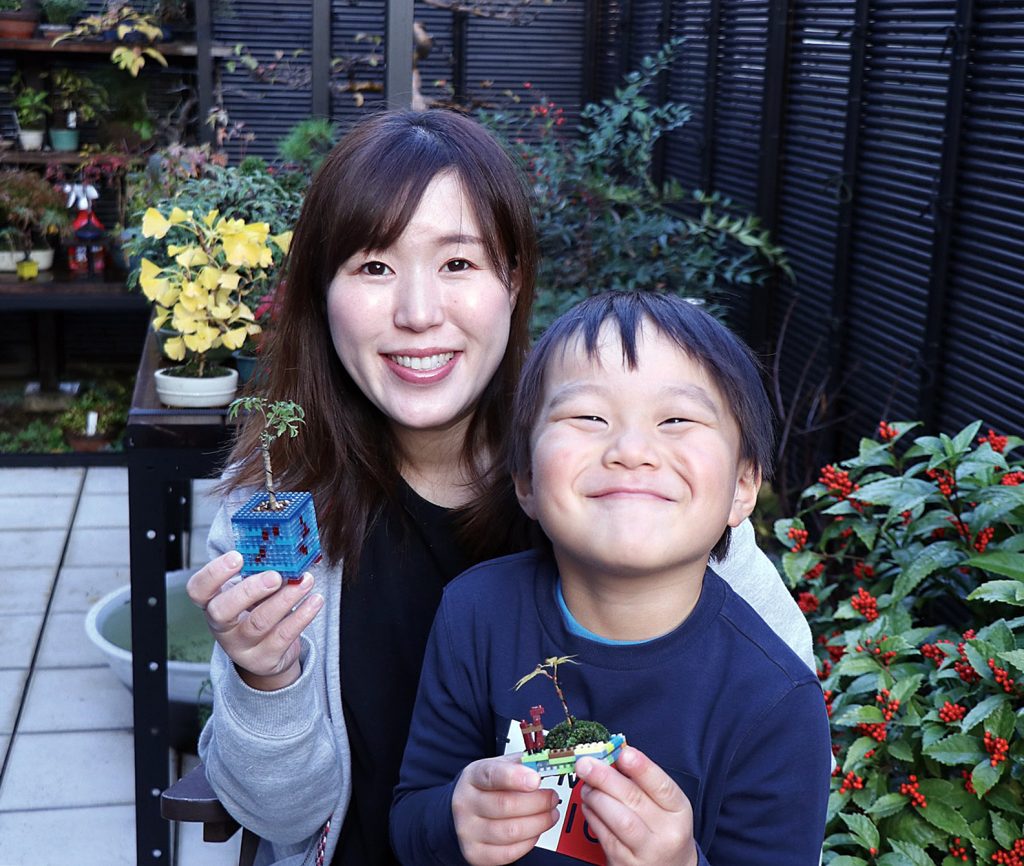 Yuu, and his mum, Megumi, who says: 'My son is working so hard to assemble the blocks with his little hands, and I want to remember that.' The bonsai life of this energetic pot artist and enthusiast is likely to continue to be lively.
Konara (pot size: 4.2 x 3 cm)
The chequered pattern is inspired by the comic 'Oni no Kane no Kaede' (Blade of the Demon), but has a very modern coolness, perhaps due to the effect of the colour scheme. The white upper and lower bands are a brilliant design touch.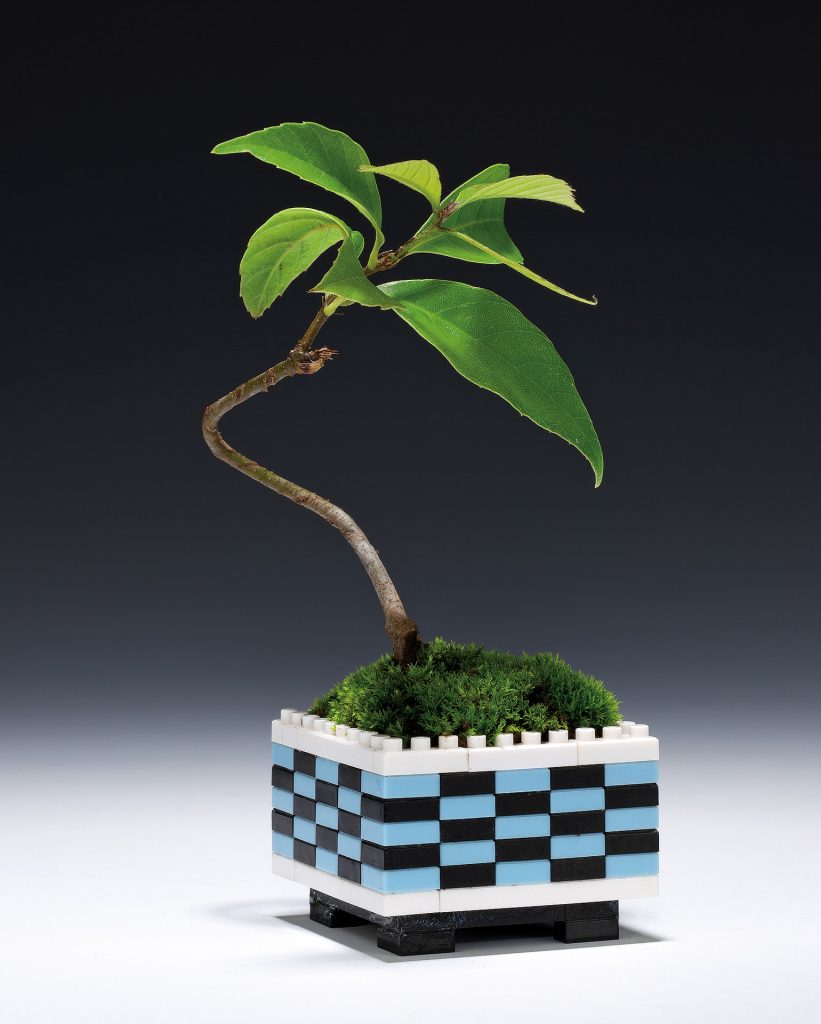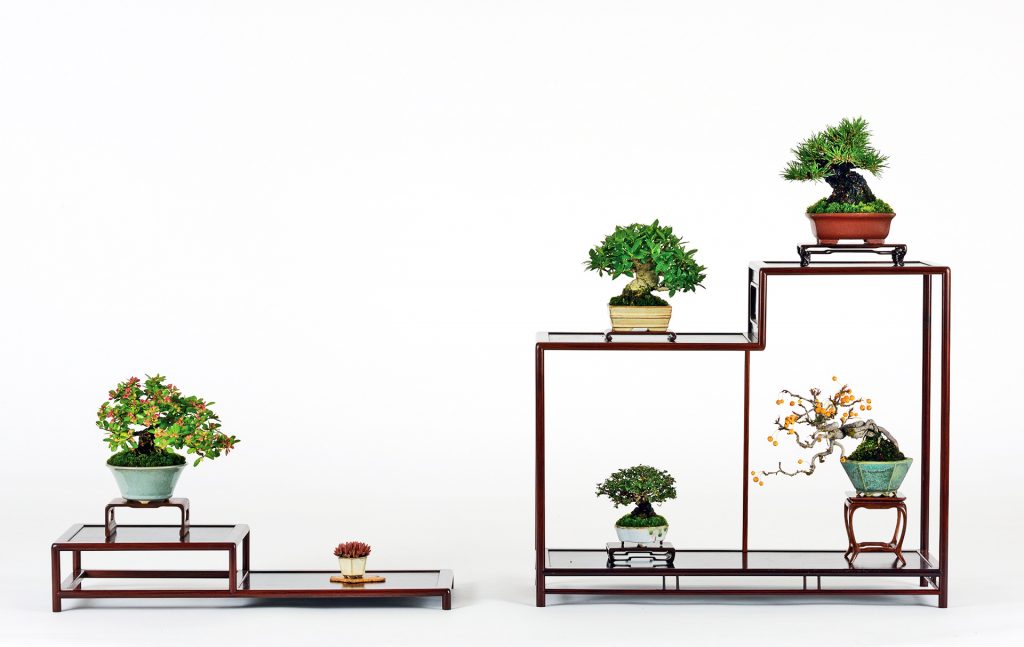 ---
© Copyright Bonsai Europe Publications