A small Japanese garden all self-made by Ramon Smit
Trained horticulturist Ramon Smit, who now works for a soil remediation company, has created a Japanese garden hidden behind the facade of typical old Dutch houses.
Walk out of Ramon's back door and you'll be surprised to find a Japanese garden. 'It's actually just a very long, narrow space behind the house. It was in 2004, when I first drew the design of the garden on a small scrap of paper. Naturally, over the years, the design changed,' Ramon explains. A Japanese garden should have a waterfall and a stream. 'But,' Ramon continues, 'those big heavy stones were impossible here because the soil is mainly peat or clay and it can't carry them. So, instead, I acquired the granite blocks that are used to reinforce river beds.'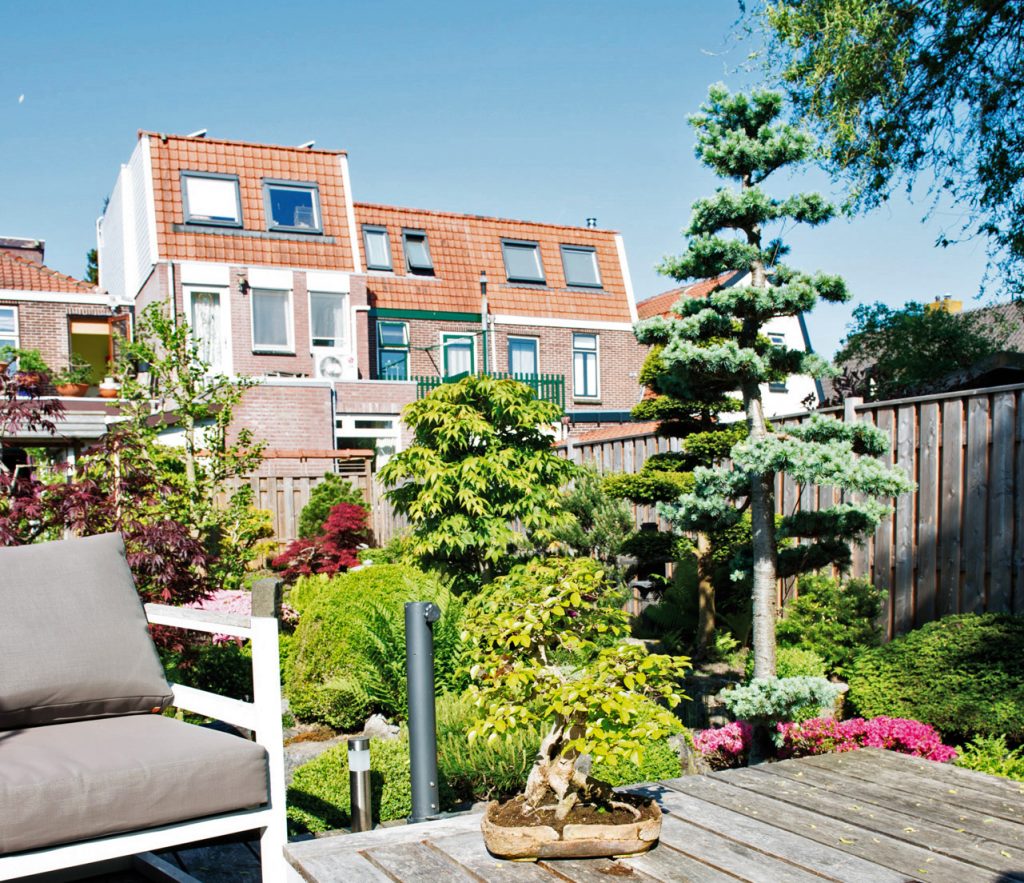 The trees are grown by Ramon himself, or come from gardens or nurseries. 'I have shaped them all myself with the techniques used for bonsai. The pump to get the water flowing came from an old swimming pool. The lanterns and bridges are actually the only original stone Japanese elements I have. The azaleas came from my Dad's garden and I gradually shaped them so they would fit in. Knowledge and ideas were gleaned from many hours of reading books on Japanese gardens.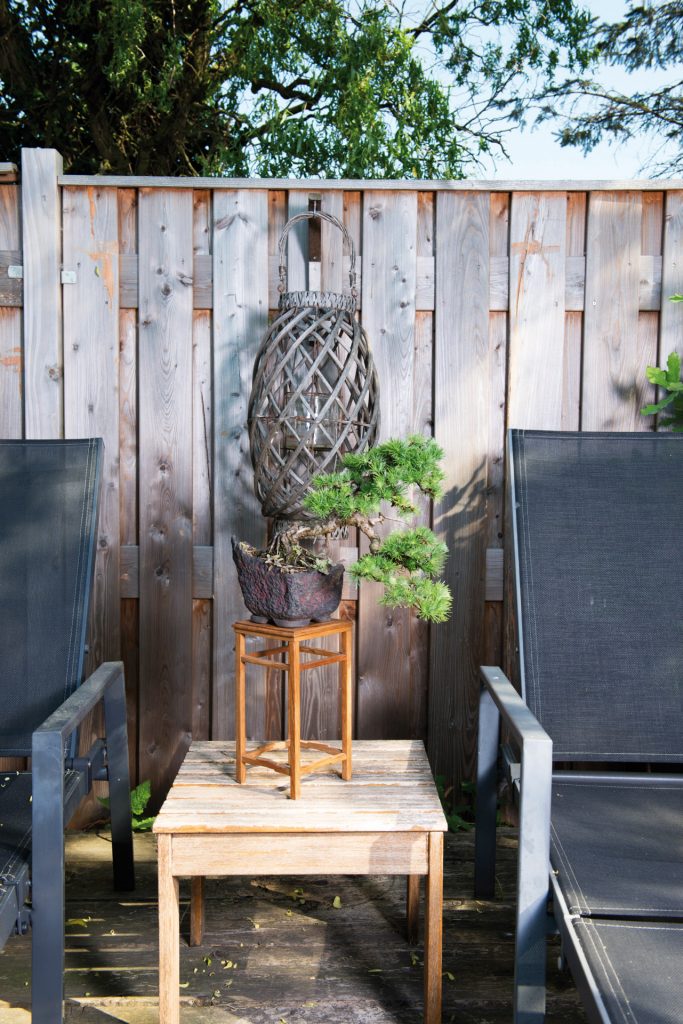 The devil is in the detail and detail is absolutely essential for satisfying results. The best compliment I have received was when the British Japanese Garden Society visited with a large group of members. They were astounded to find a Japanese garden behind all these old houses.
I keep my bonsai on the roof terrace which overlooks the garden. Now and then I display some of the bonsai in the garden, so I can enjoy the full Japanese experience from my deck.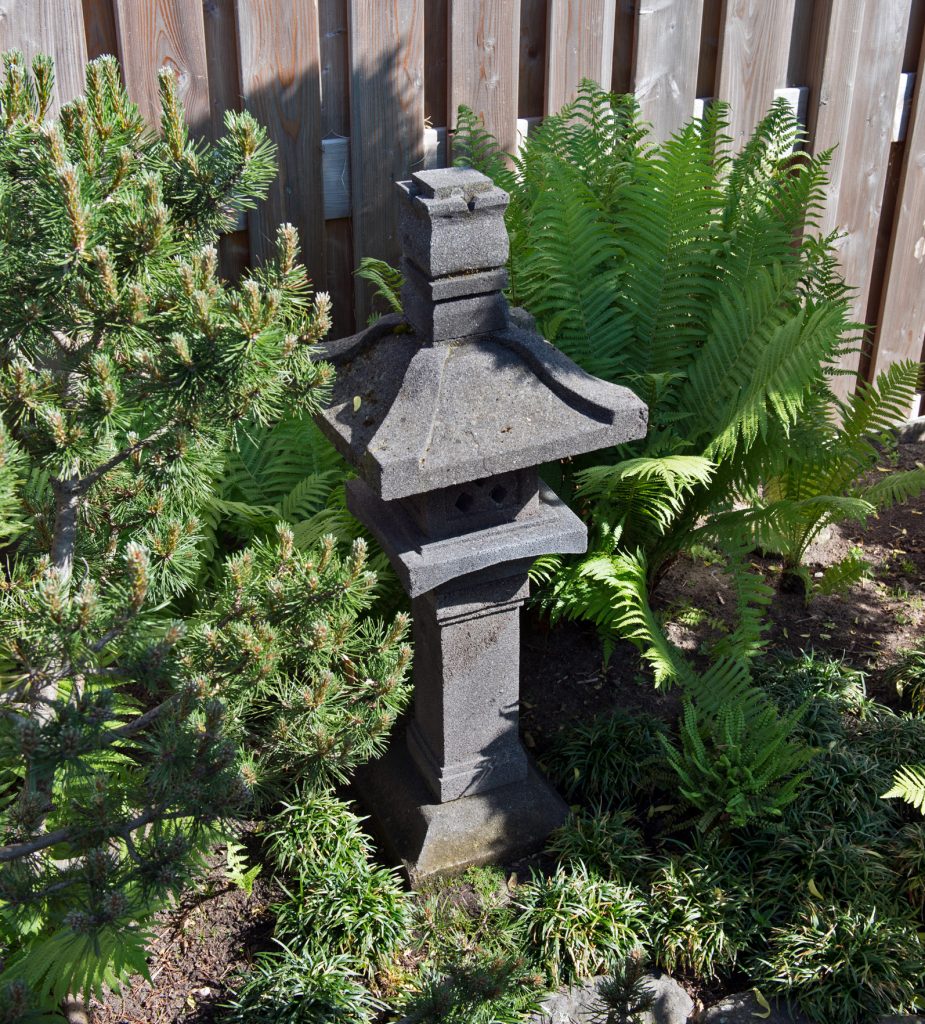 ---
© Copyright Bonsai Europe Publications