As an accent plant the Hitotsuba genus (Pyrrosia var.) is a favourite.
© 2023 All Rights Reserved Bonsai Europe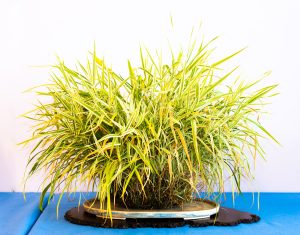 Kusamono
Grasses always match with your bonsai.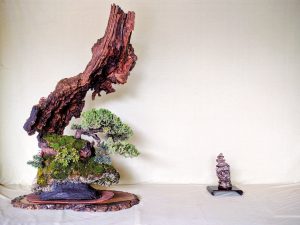 Workshop
A walk through the forest was the inspiration for Armando Dal Col to make this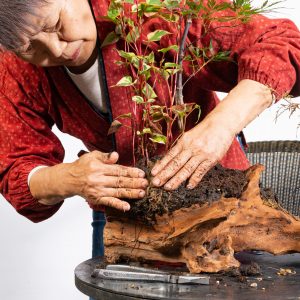 Kusamono
Create a kusamono on a piece of deadwood.