Forest/group style – We can see this as a small forest in a flat pot. It should create the illusion of a miniature version of a forest. The distances between the trees should be different. Do not place three or more trees on the same line. The trunks should vary in thickness and height. The number of trees in a smaller group cultivation should be uneven. Though if more than 15 trees are used, it is not so important to stick to uneven numbers. Satsuki are used to replicate a forest in bloom and if used for group cultivation, all trees should be of the same type.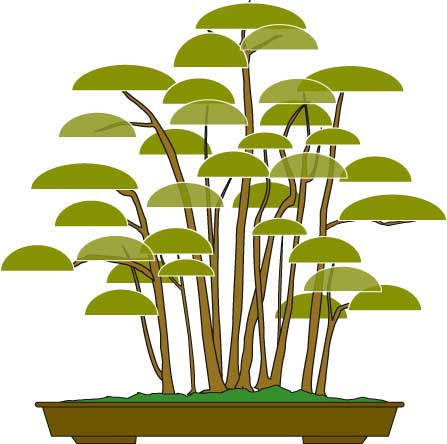 A popular style of creative bonsai. It uses shallow and wide pots, and plants several trunks close together. The expression of the individual tree changes greatly depending on its arrangement, such as the strength and spacing of the trunks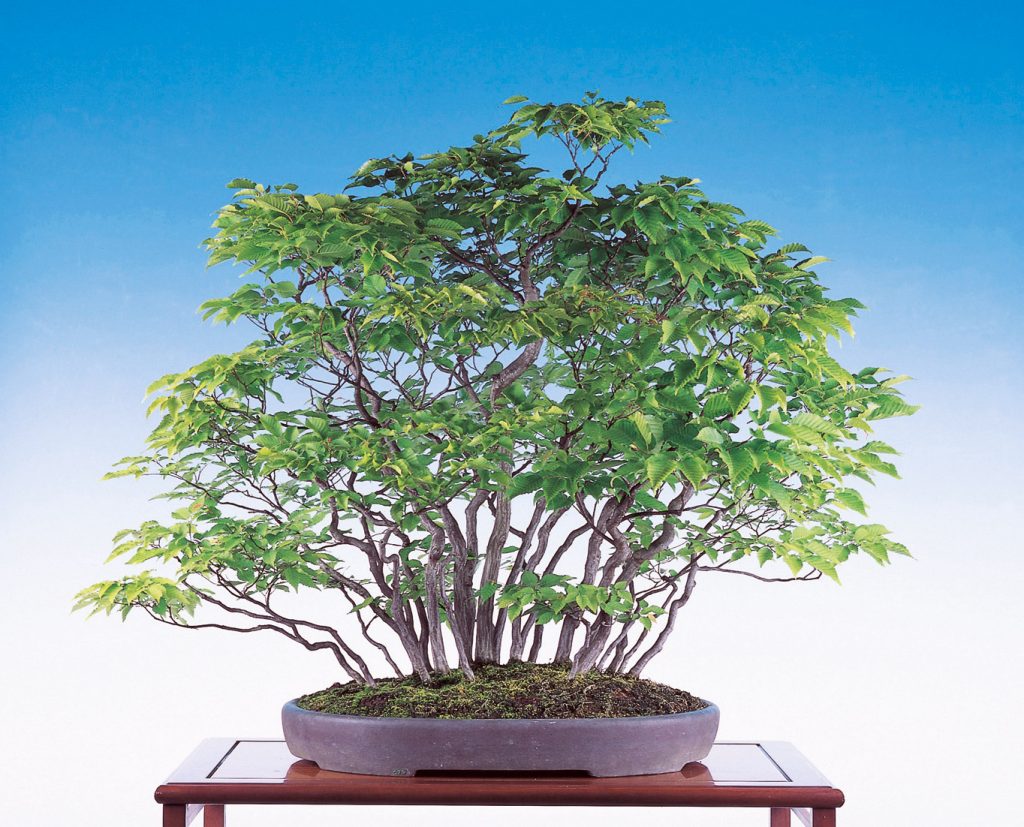 In nature, trees are forced into all kinds of shapes under the influences of weather, wind and placement. Consequently, bonsai trees can have many shapes and sizes and, depending on their way of growing, they are grouped into various styles and shapes.
Maybe some shapes seem strange and unnatural, but they are all based on the way trees grow in nature. Each tree, however, has its own character and within a certain style there is still an enormous variety. Usually a bonsai tree is given its name according to its shape or the number of trunks it has.
© Copyright Bonsai Europe Publications