The Gafu-ten exhibition brings together those who love these tiny bonsai
The second part of a report of the 45th Gafu-ten held from 10 -12 January 2020. Every January it's time for the major shohin exhibition in Japan.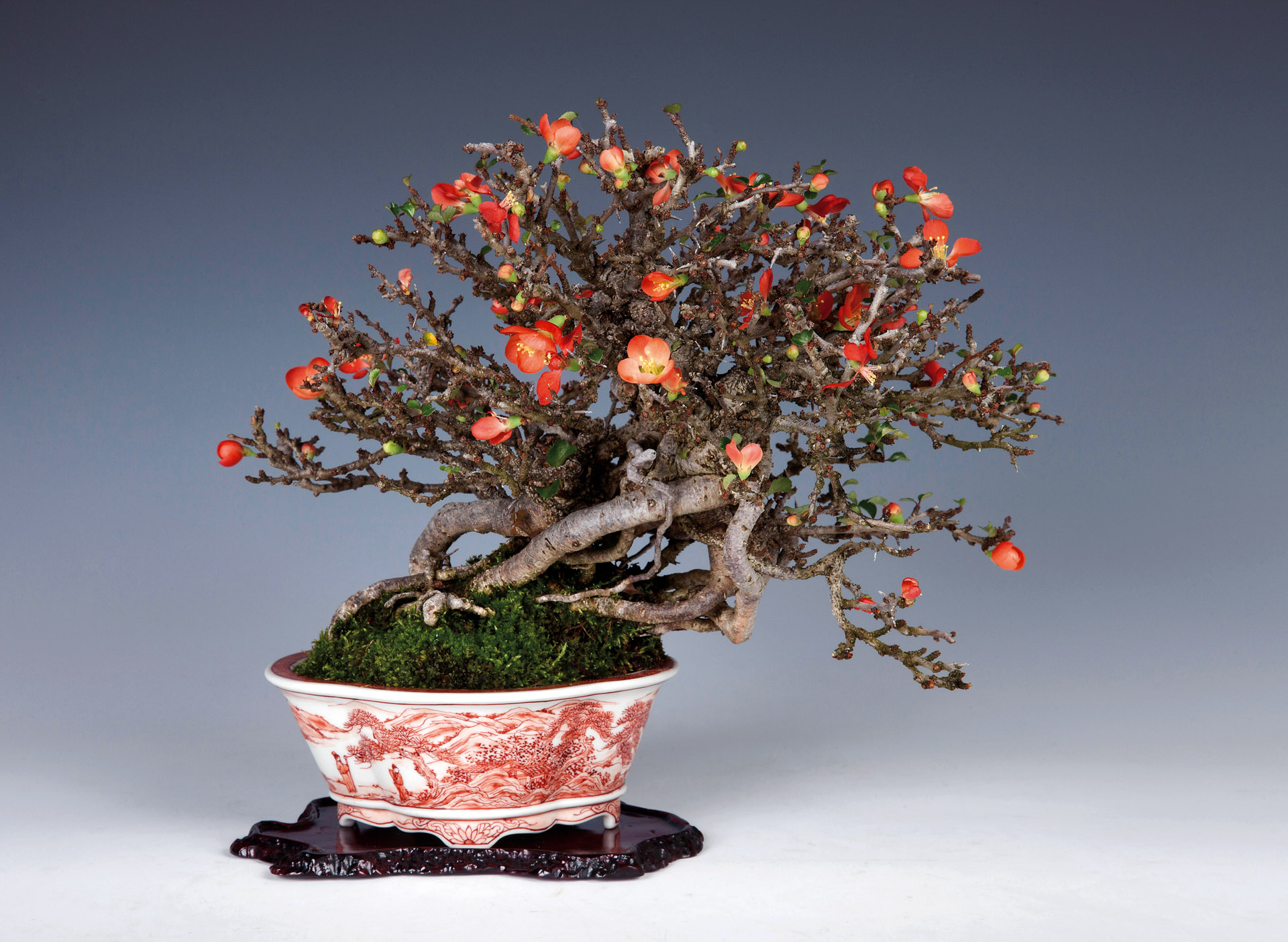 The age and mochi komi (maturity) can be seen in the characteristics of the bark — a contrast to its bright and beautiful flowers. Shown in the delicate, red-painted pot that is a masterpiece and harmonises well.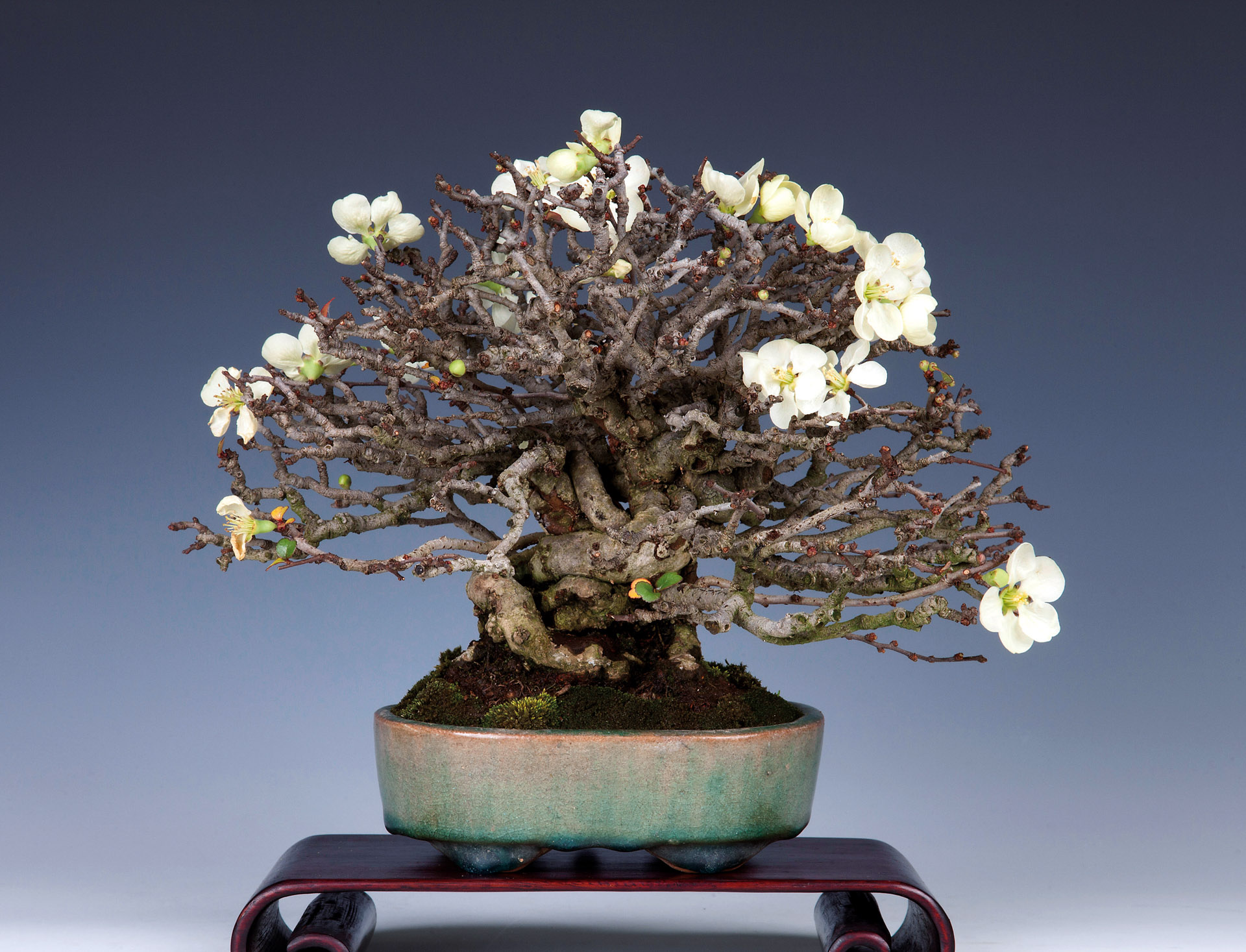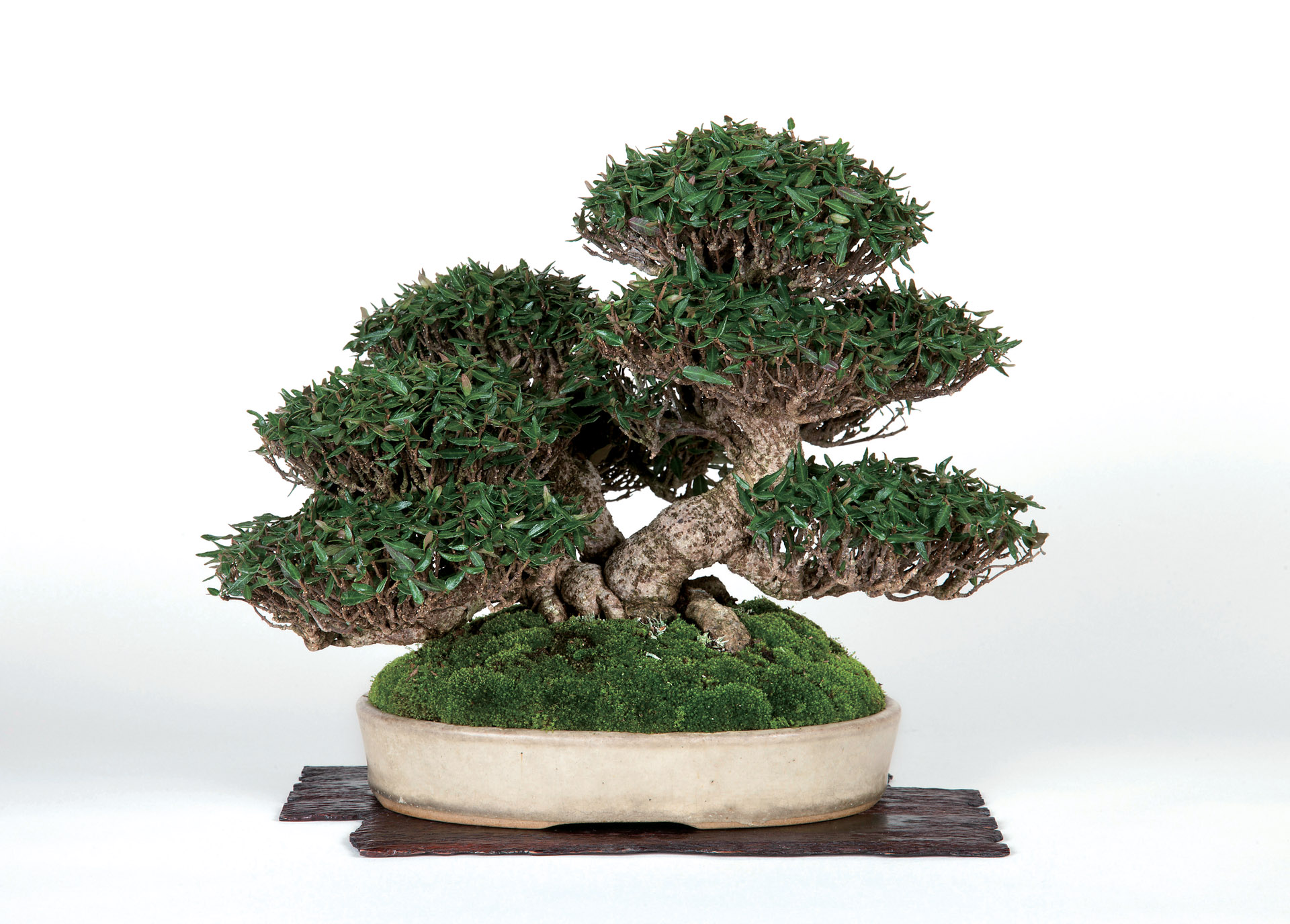 The main trunk is a powerful one with strong movement while the left-hand trunk has great personality and character. Normally the strong secondary trunk would be reduced in volume through pruning, but in this case, it has been allowed to remain to give a unique appearance. For a tree that thickens very slowly, the main trunk has power and presence making it a rare masterpiece amongst the species.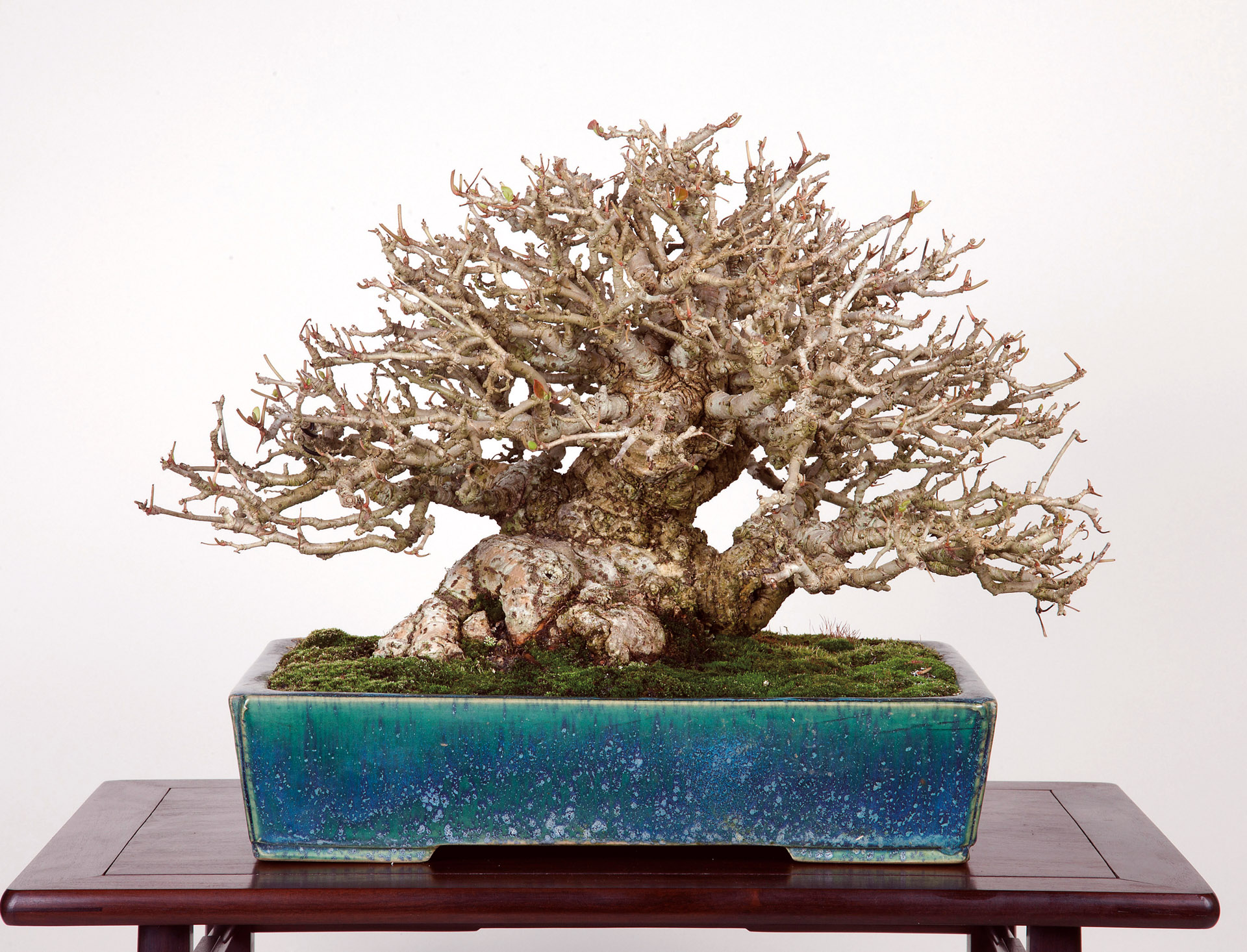 A species native to Okinawa and the southern islands, it is unusual to see one in an exhibition on the mainland — especially a shohin, or kifu-sized tree of this calibre. It is an evergreen tree, but there has been no cheating with the branch development, the ramification is incredible, showing superb skills.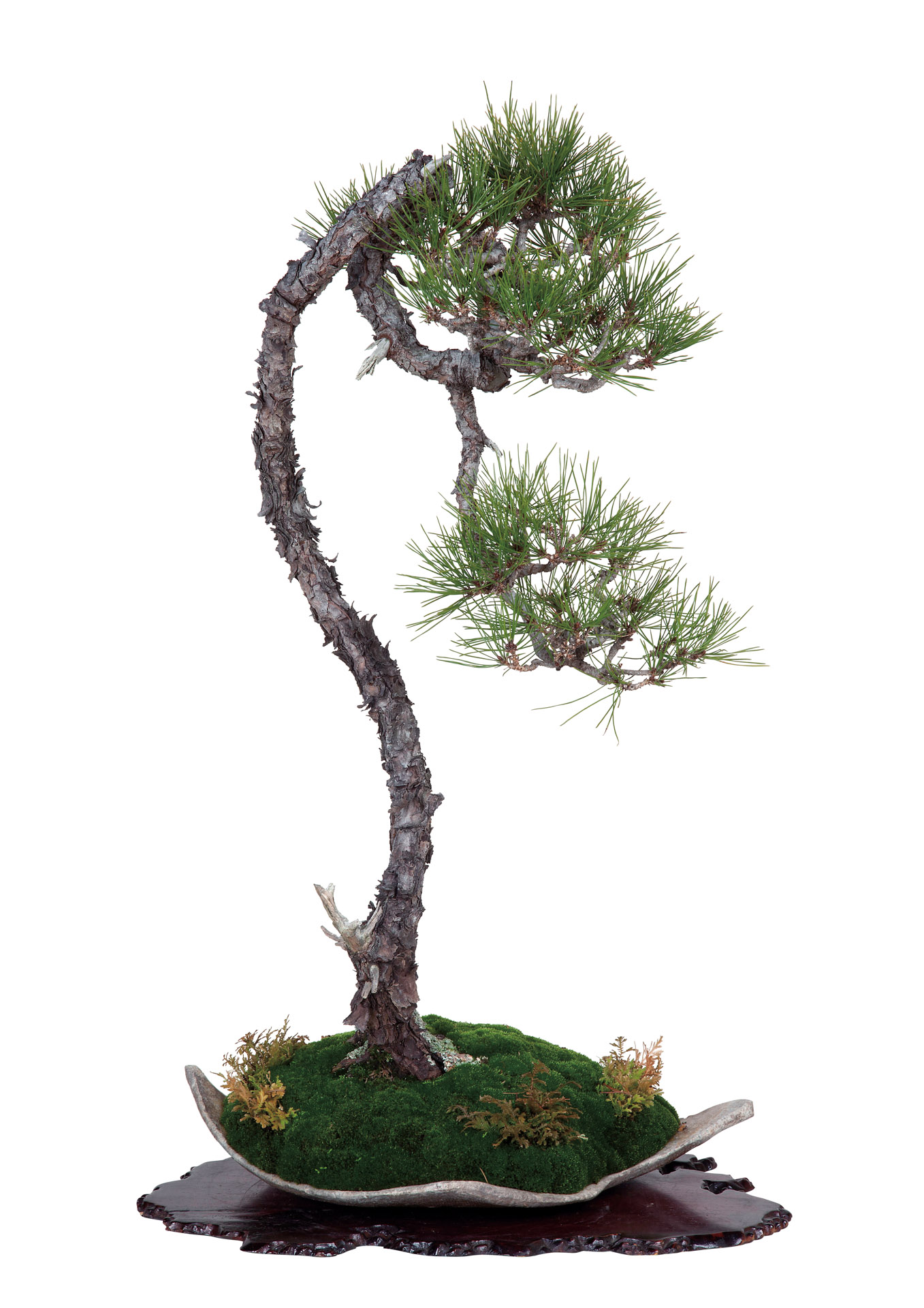 The incredibly fine, detailed bark shows many years of cultivation in a pot. Just the apex and one dropping branch are left on this tree, perfectly telling the story of struggle, and balancing the delicate nature of the trunk. The rock-like curved slab was self-made, which skillfully conjures up the image of a desolate mountainside.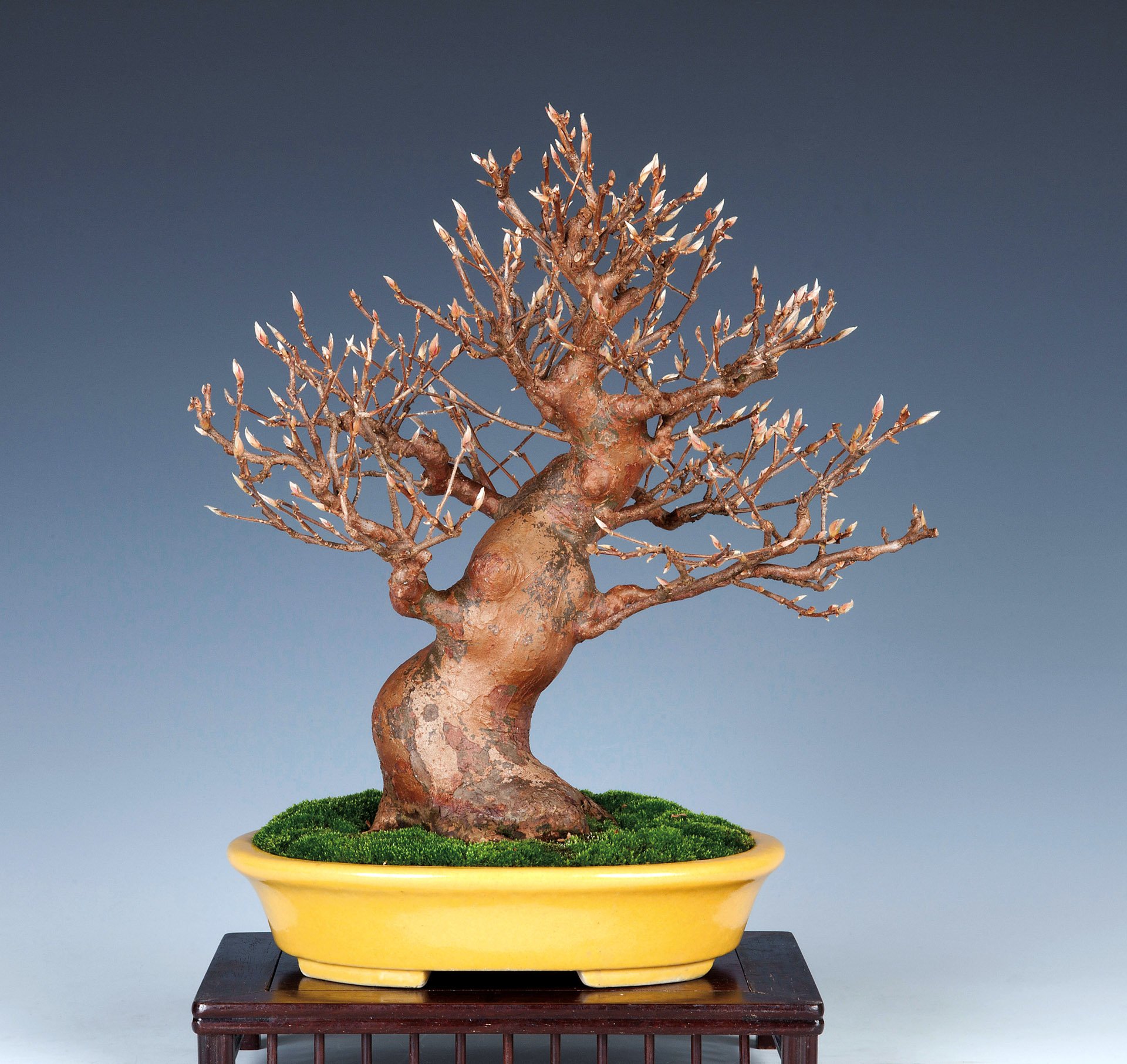 ---