How to create a twin trunk style tree with a 'Yatsubusa' ezo spruce, Picea glehnii 'Yatsubusa'. In this series we look at creating bonsai from cuttings, grafting and other methods with interesting and unusual species. With the help of illustrations we will see how to take a piece of material through to completion.
Ezo spruce
An evergreen coniferous species, the Yatsubusa ezo spruce is much more prolific at bud creation than other related spruce species. The needles are much shorter making it ideal for bonsai; it has a long history of usage in the marketplace. In the early Showa Period, early 1930s there are many records of its cultivation as bonsai material. This is due to the boom in ezo spruce usage as bonsai during the late 19th/early 20th centuries in and around the Kanto area.
The Yatsubusa variety was discovered as a bud sport on one tree. Subsequently some trees grown from seed also showed the same yatsubusa characteristics and the variety was propagated. After the war there was a boom in Yatsubusa ezo spruce with many sub-varieties being discovered, each with slightly different characteristics.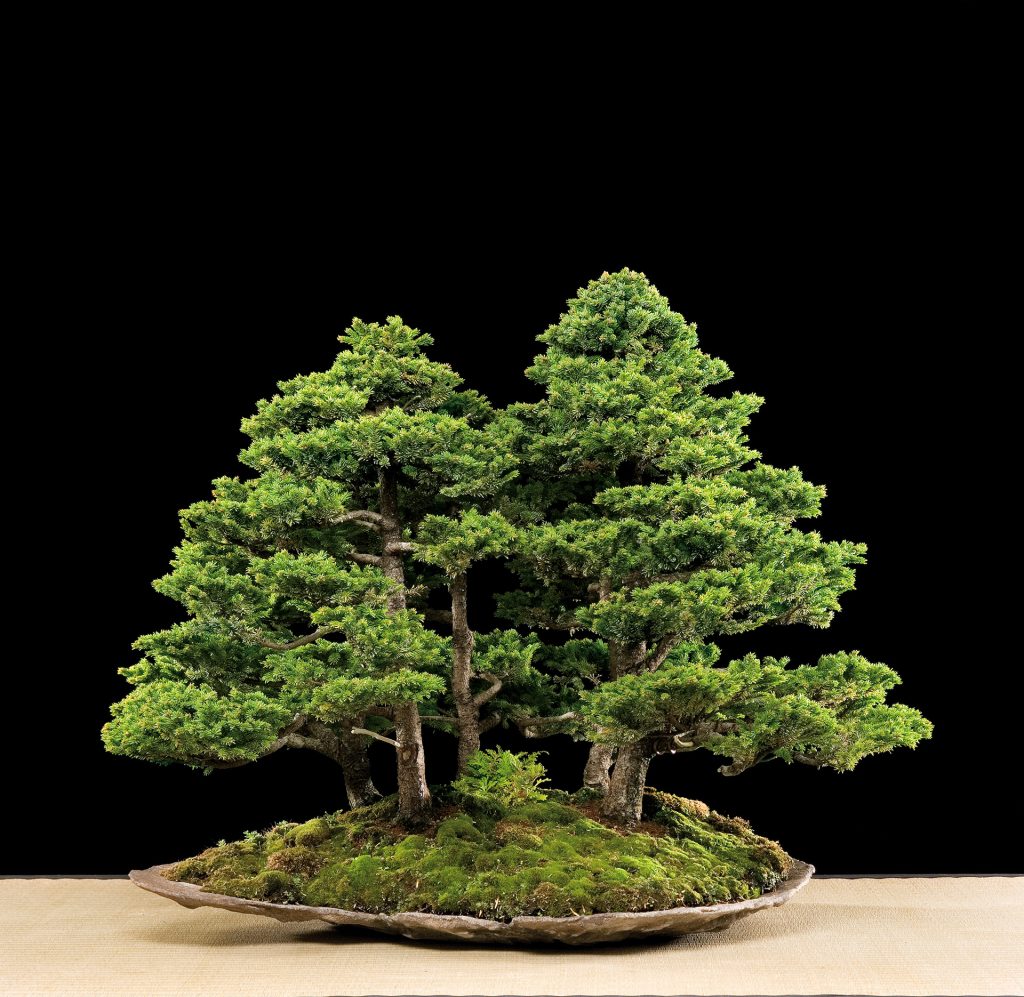 Year 1-4
Maintenance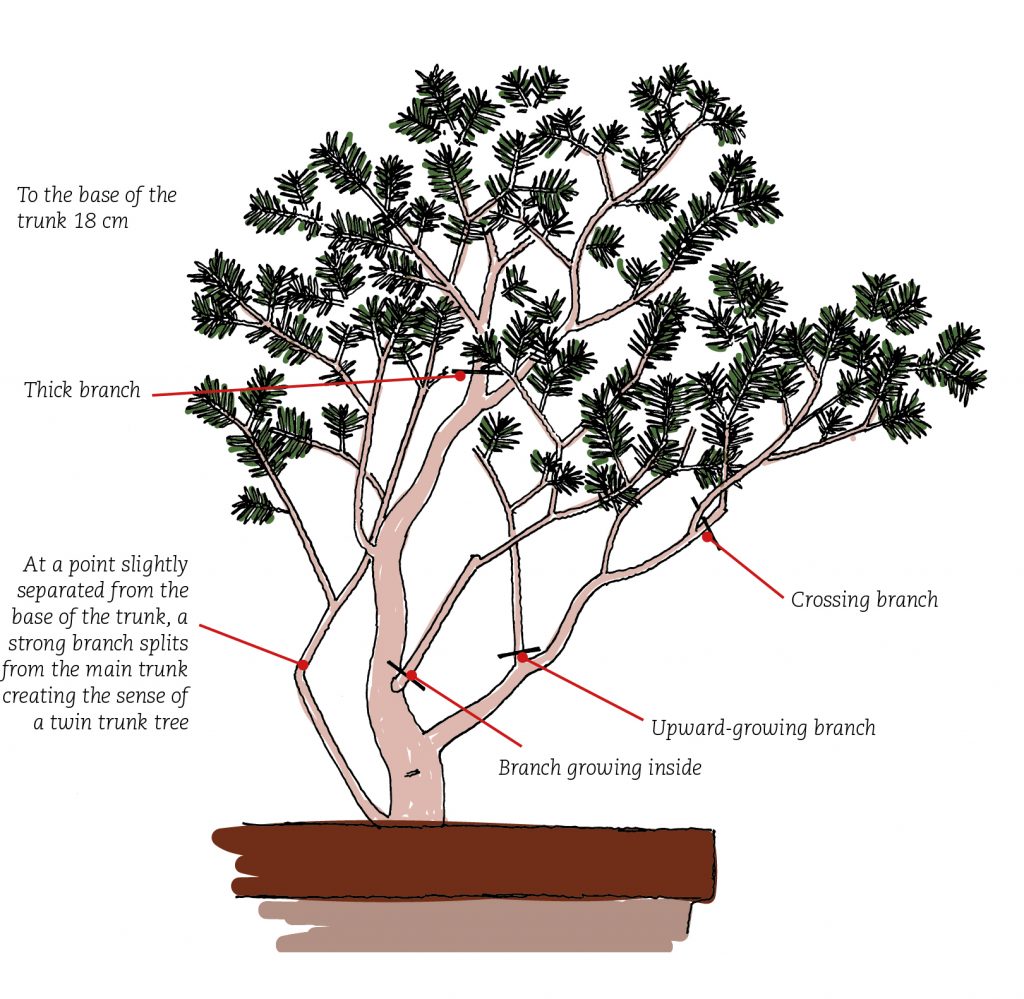 Pruning

After pruning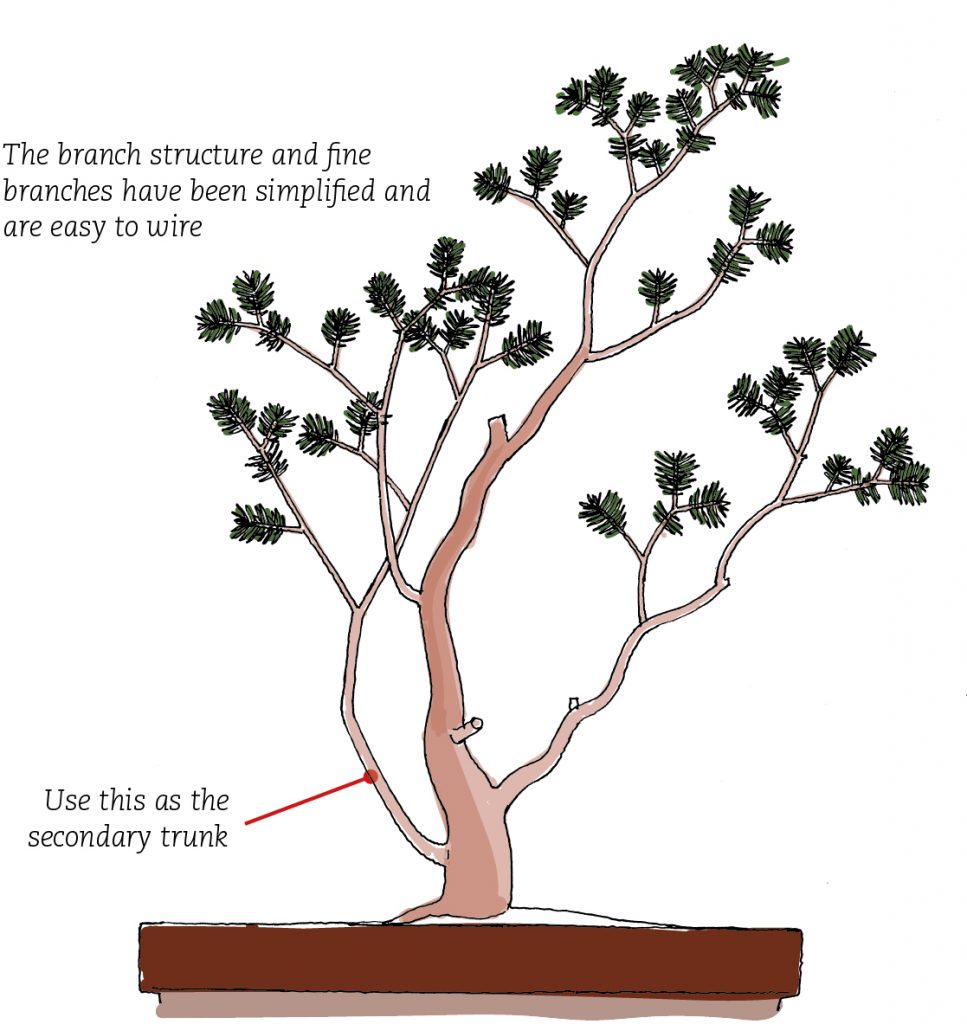 Cut the roots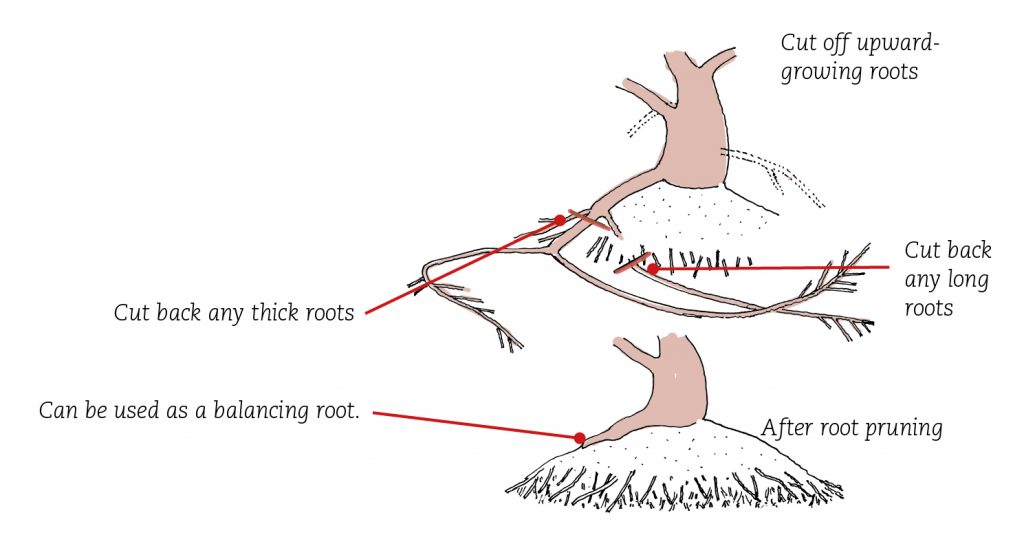 Flattening the branches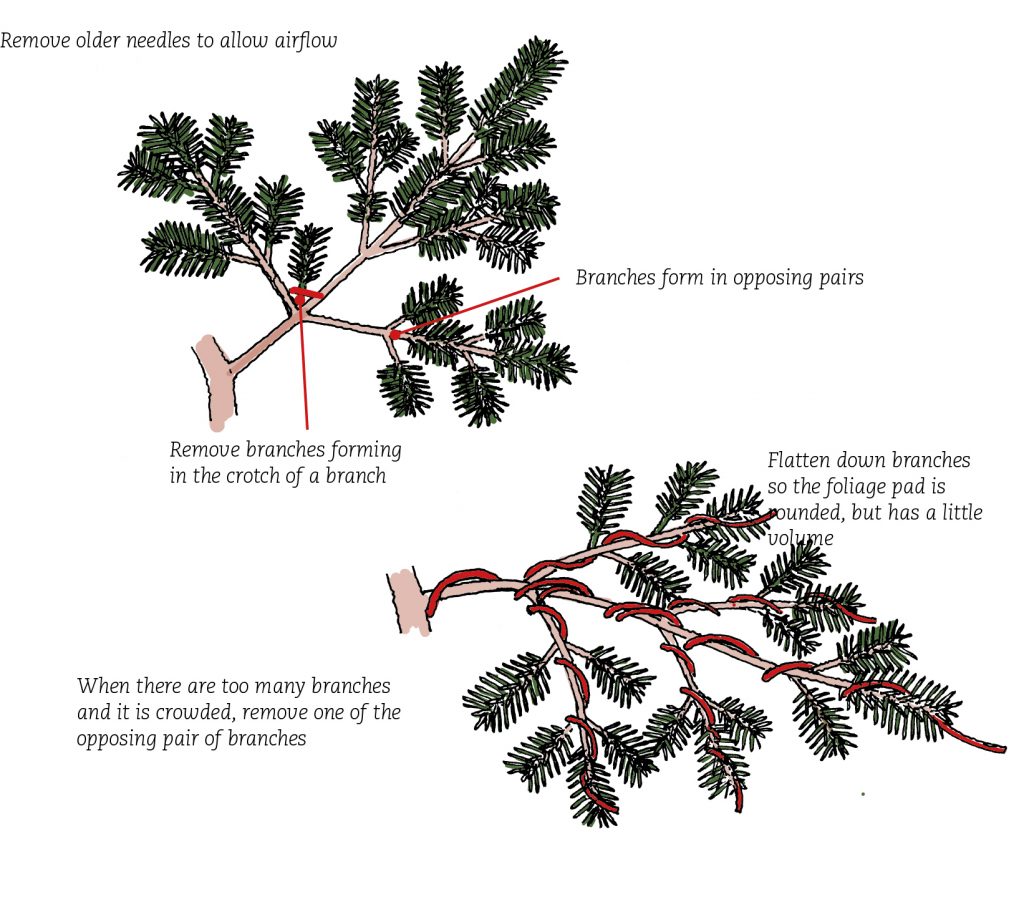 Flatten down secondary branches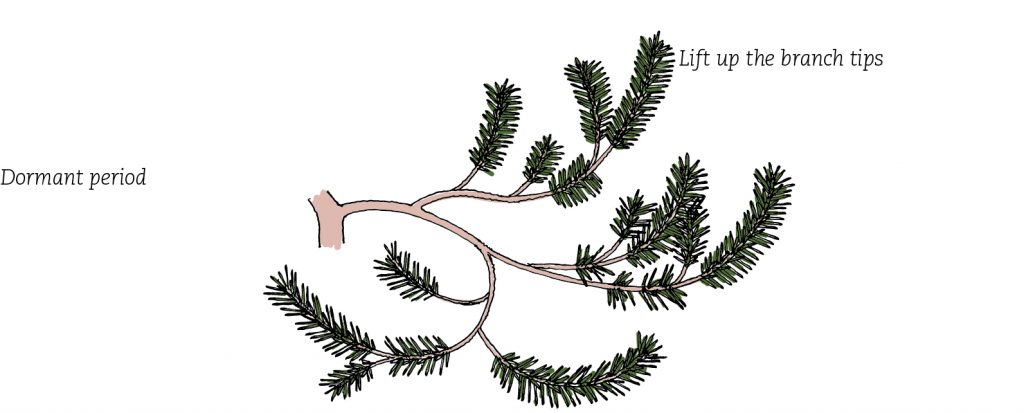 After flattening branches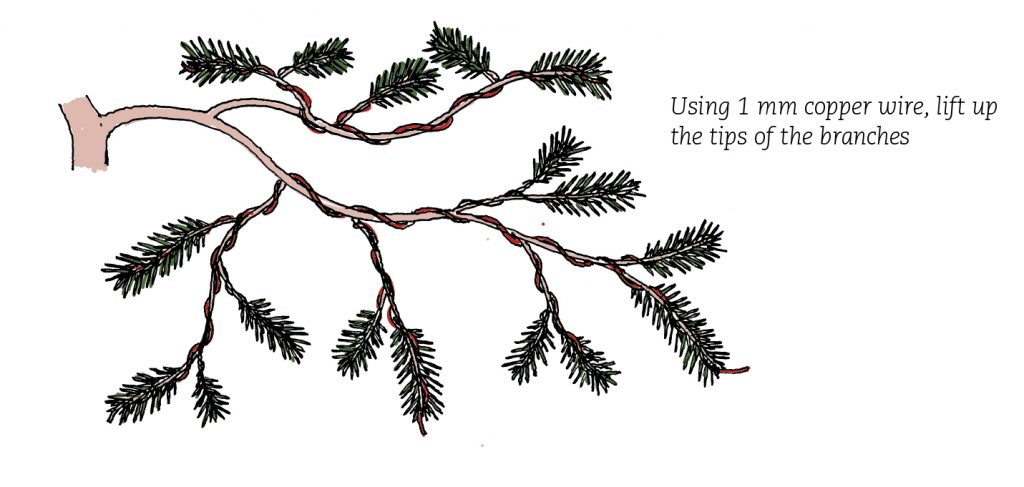 Remove wire and old needles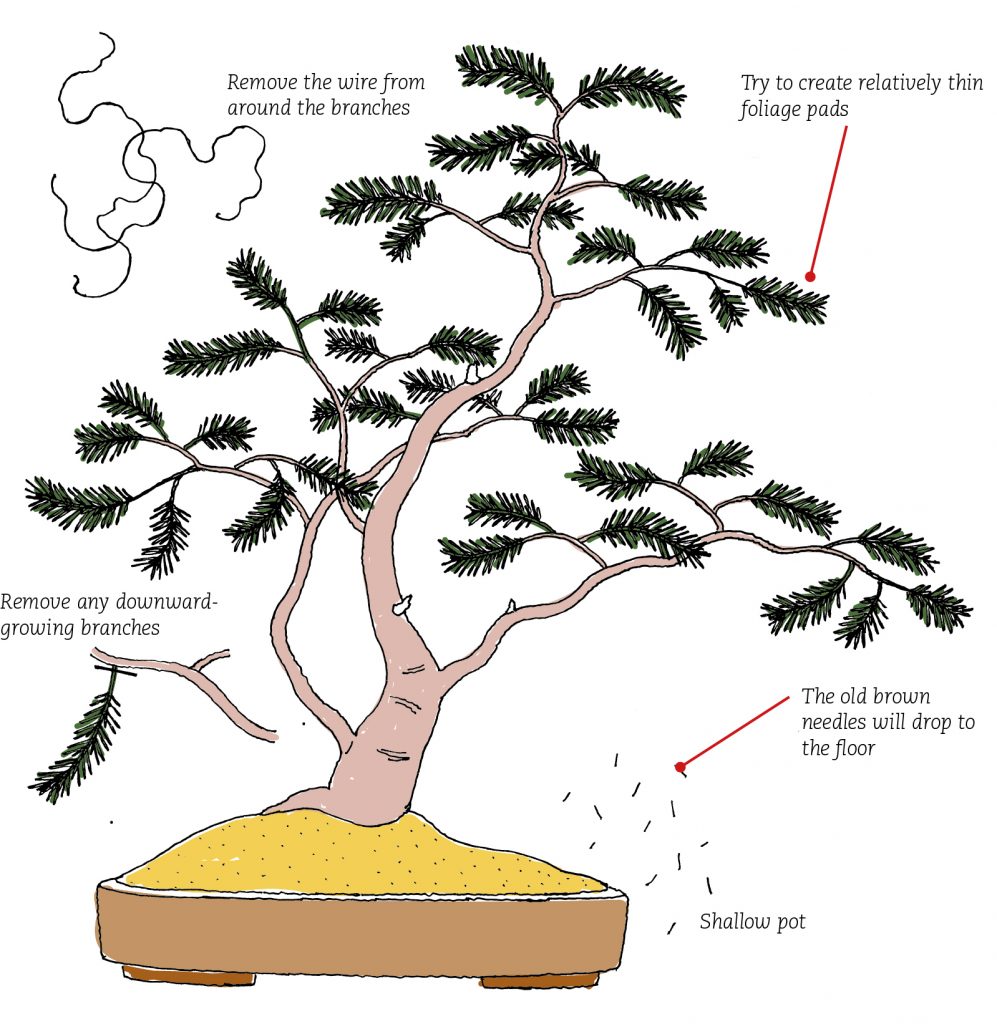 Years 5-10
Shoot pinching

Pruning branch tips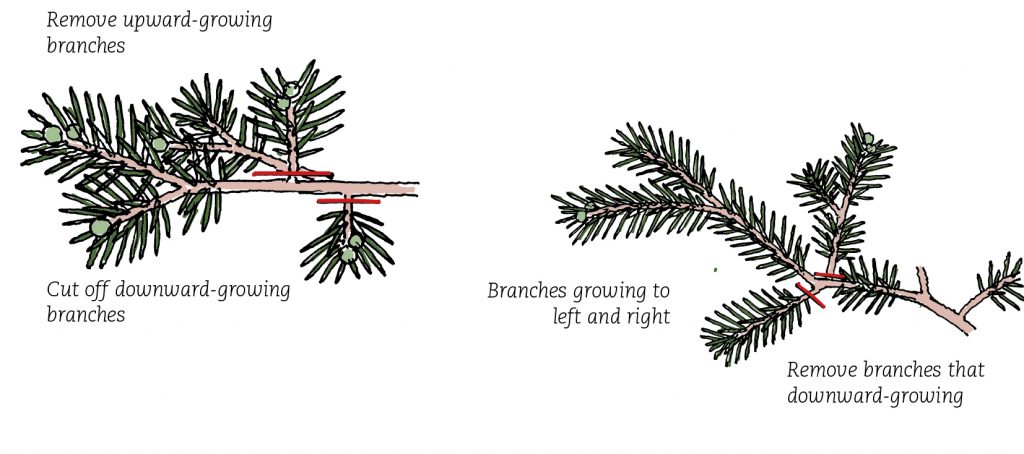 Creating branch tips and wire tertiary branches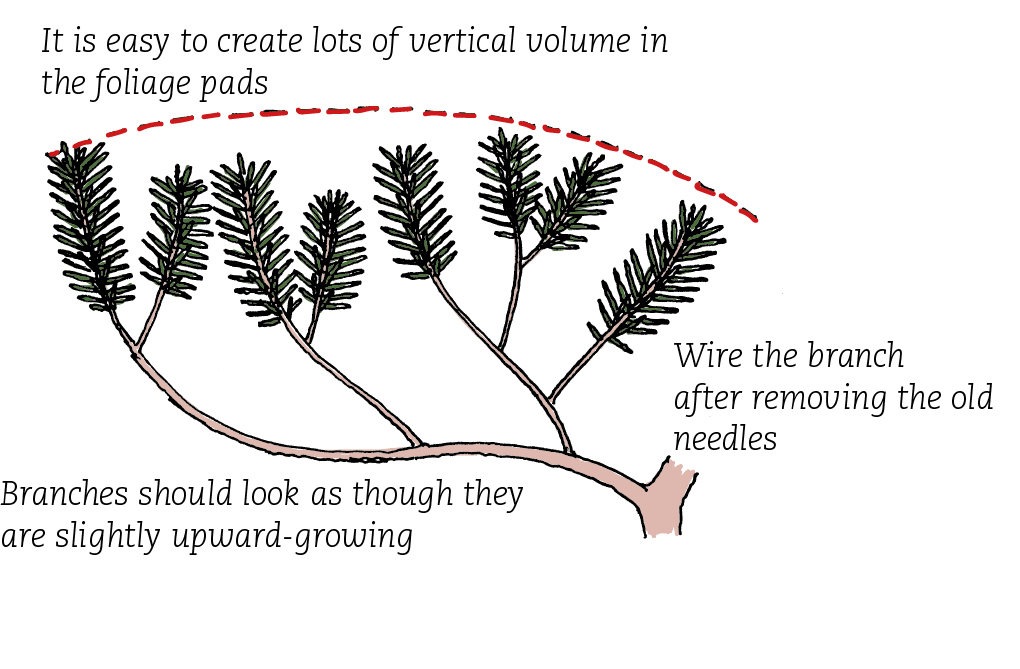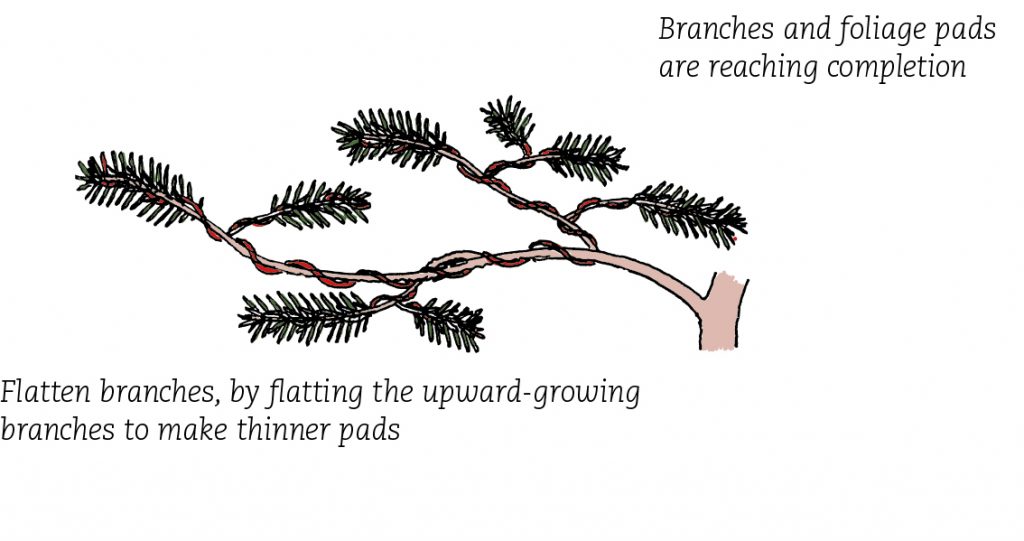 Overall shape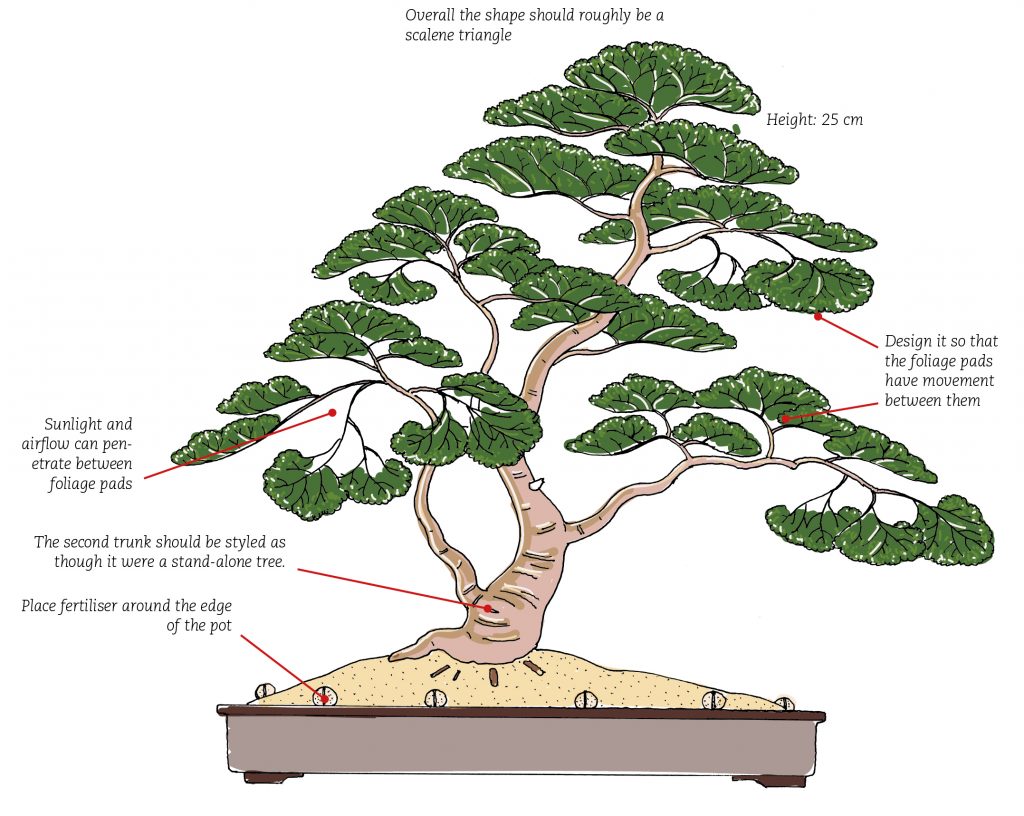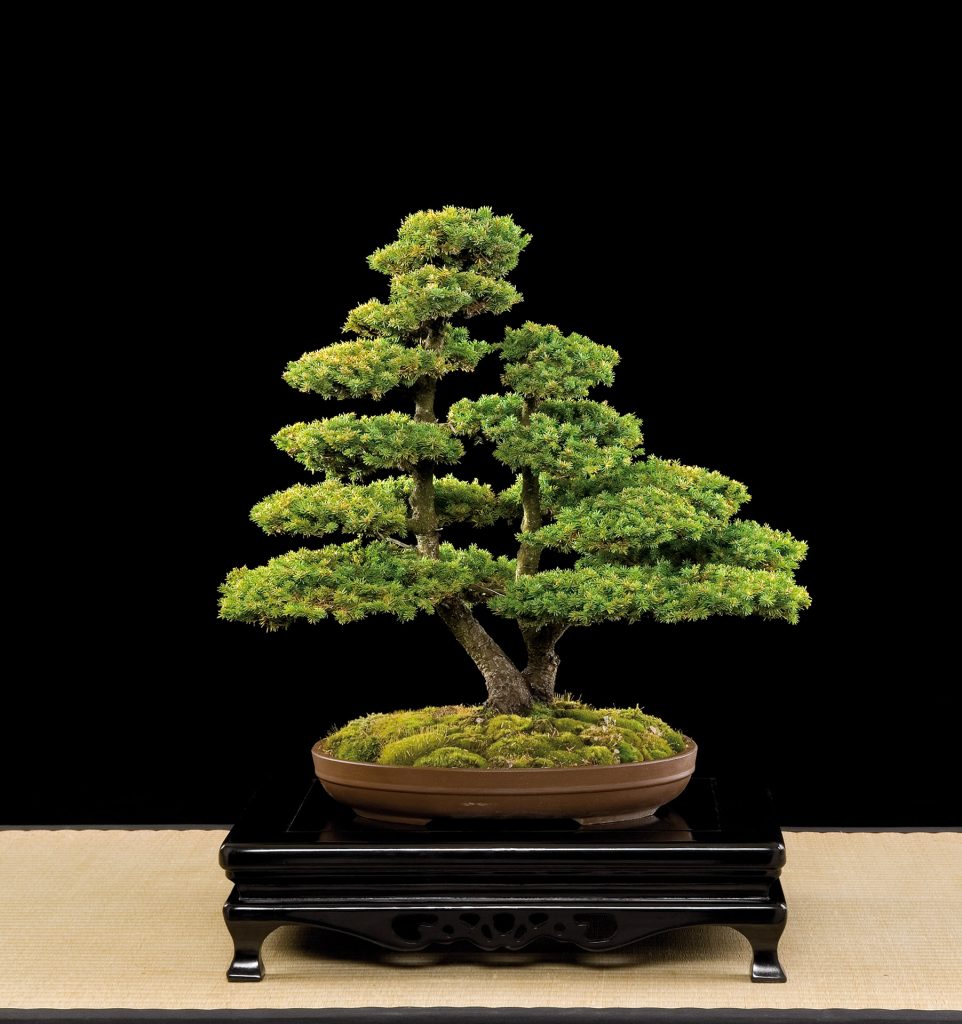 HUSBANDRY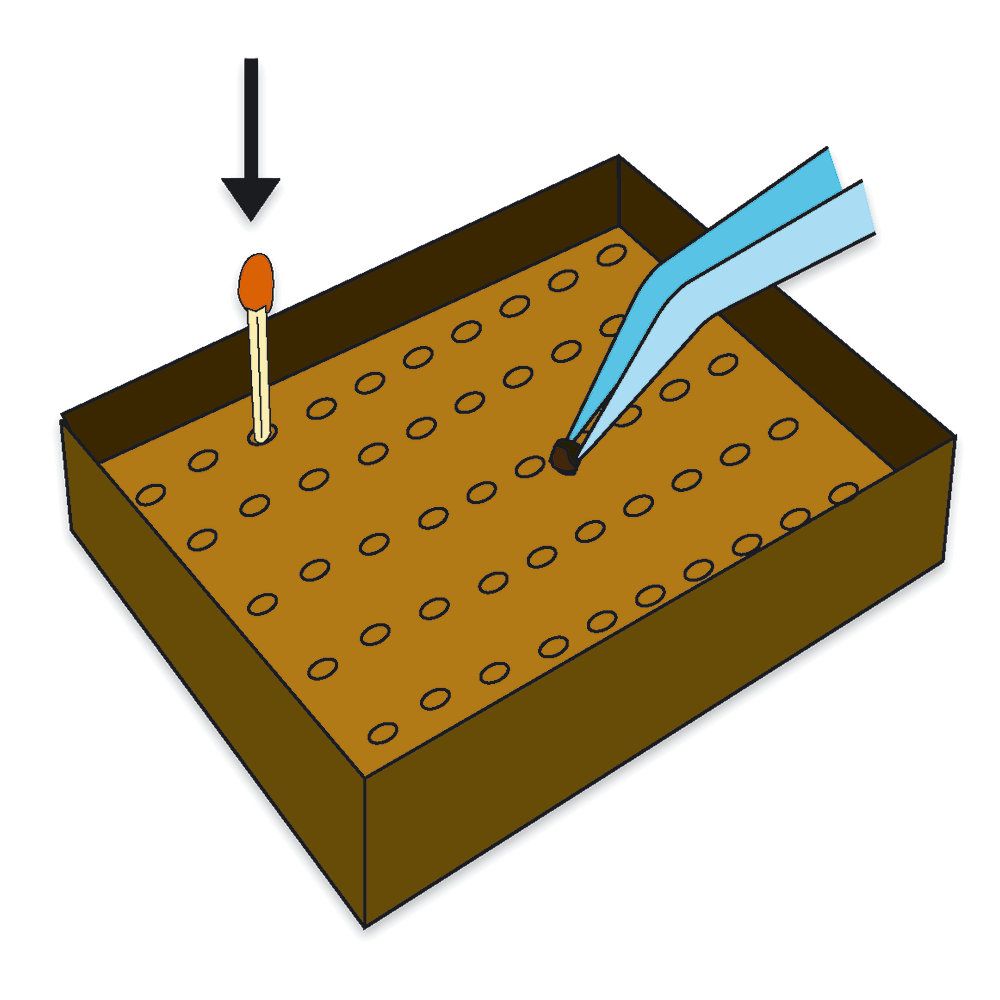 Propagate:
Most trees are developed from seed or by cuttings and are much more suited to becoming small and medium-sized trees.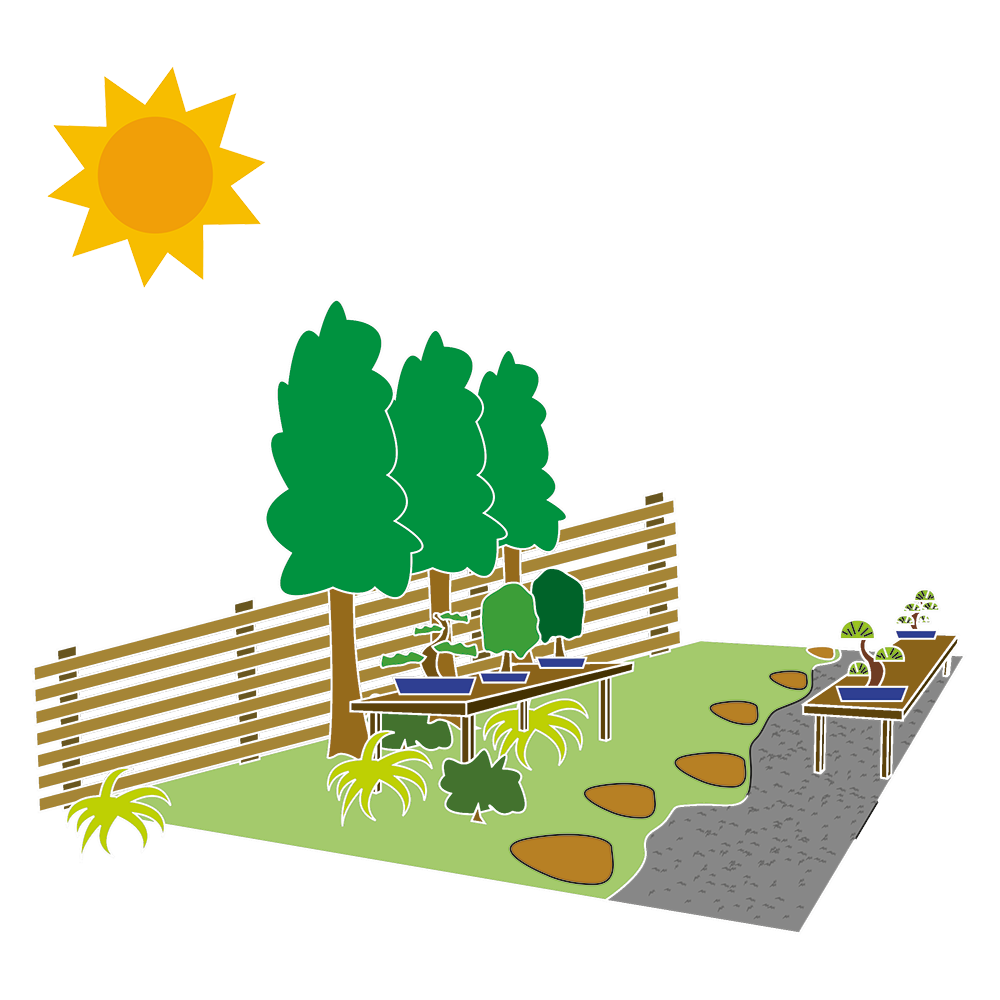 Placement:
Does not like intense heat and sun during summer. Protect them against cold winds and extensive freezing.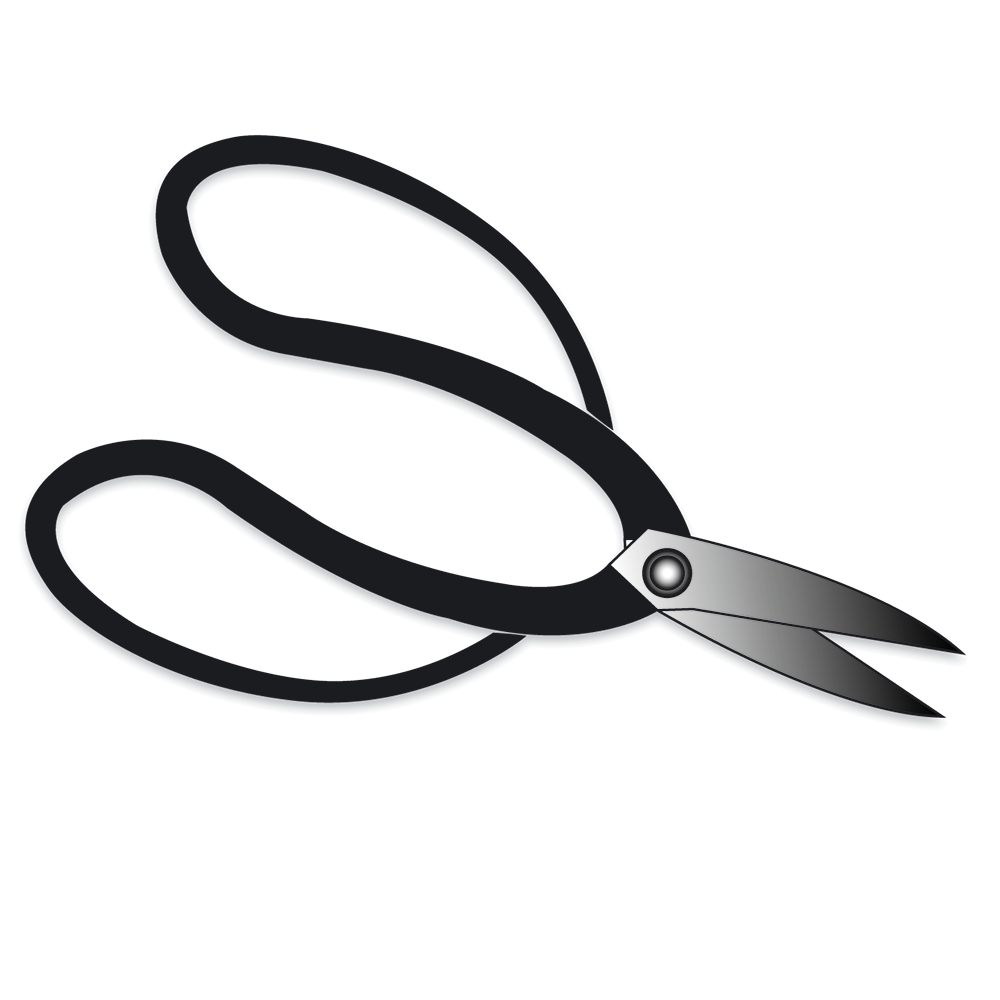 Pruning:
It has multiple bud formation and a large number of buds. Any type of pinching or pruning at the tip, ends up with adventitious bud formation, so branch development is easy and quick.

It is a species which readily sends out adventitious buds so once the outline of the foliage pad has been created, it is easy to fill in with bud pinching at the tips. If this alone is done, however, it often results in congested growth at the tips and empty branches further in towards the base. It's important to cut back to inner secondary branches and build ramification from those, developing from the inside out. This should be done when the branch tips become congested. However, thinning them out aggressively will result in lots of adventitious bud formation.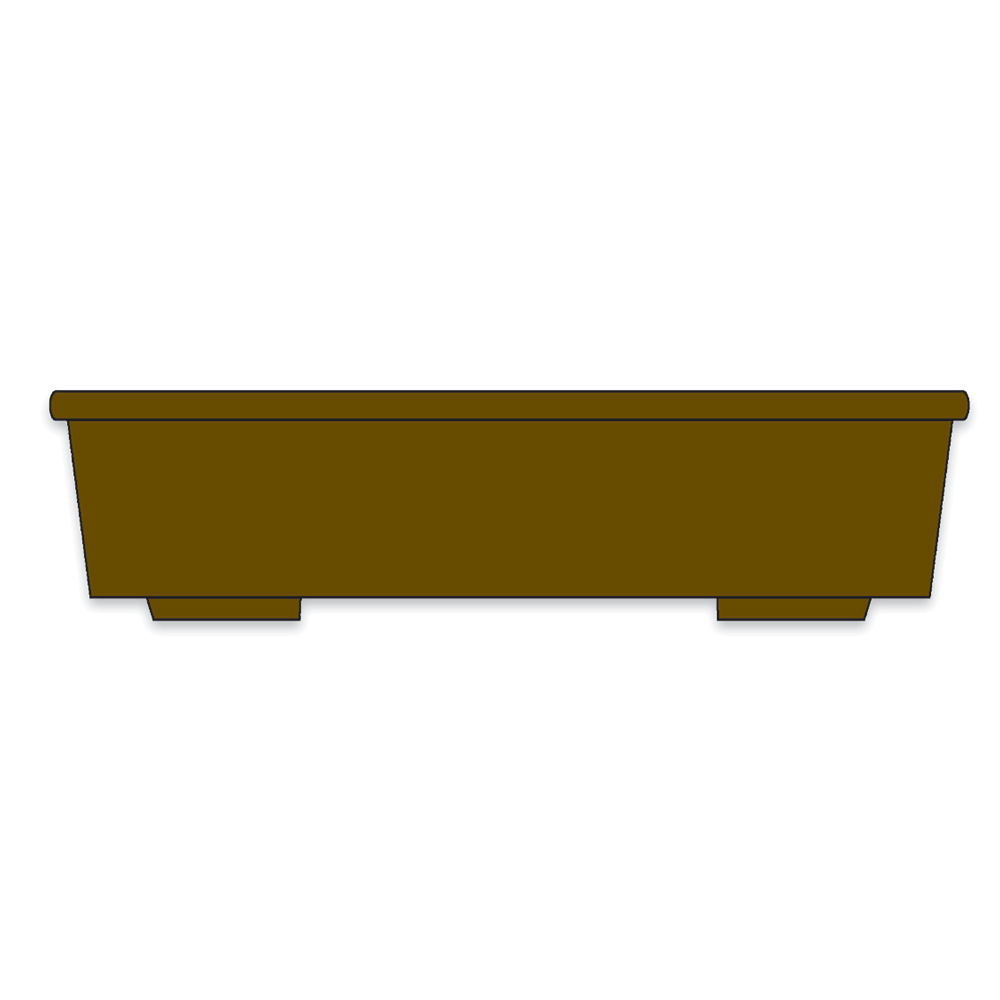 Repotting:
Does not like to be repotted too often so, as long as water can pass through, you are fine. Every four to five years is ideal for older trees.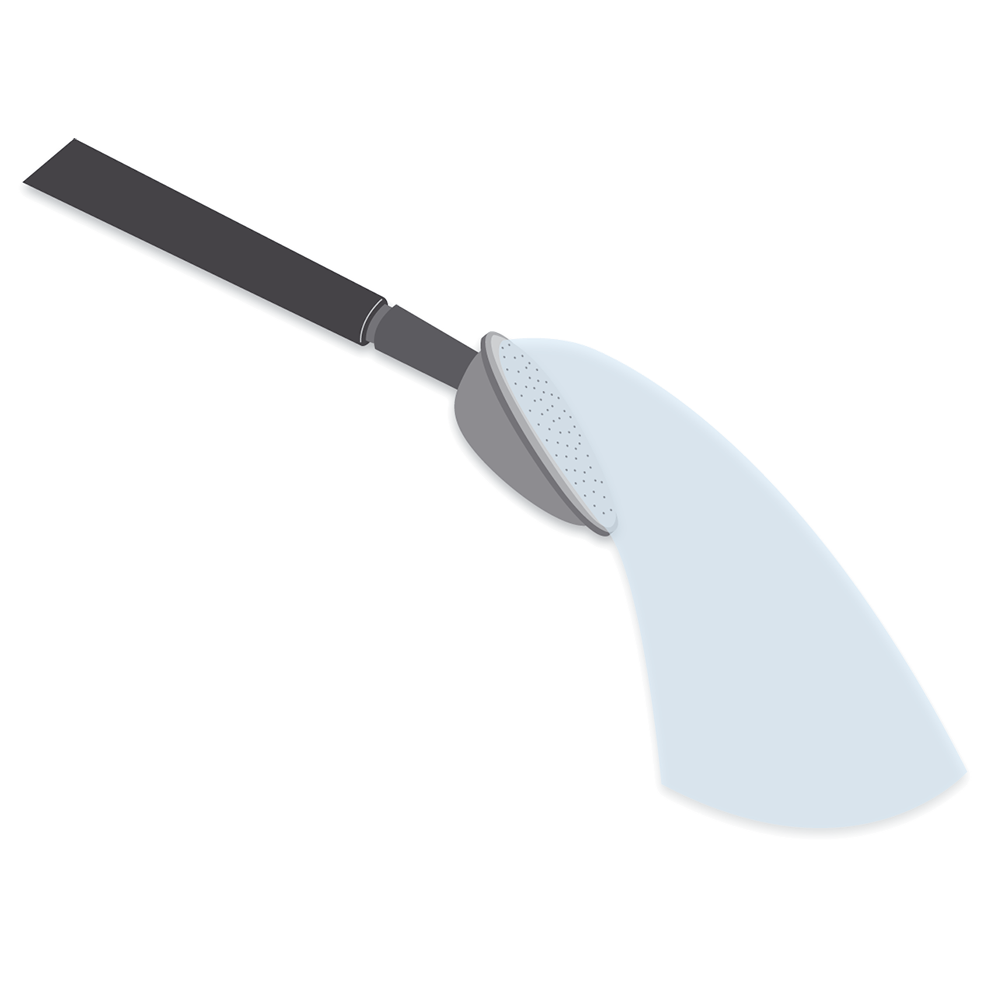 Watering:
A well-draining soil is essential, water modestly. Let soil dry out.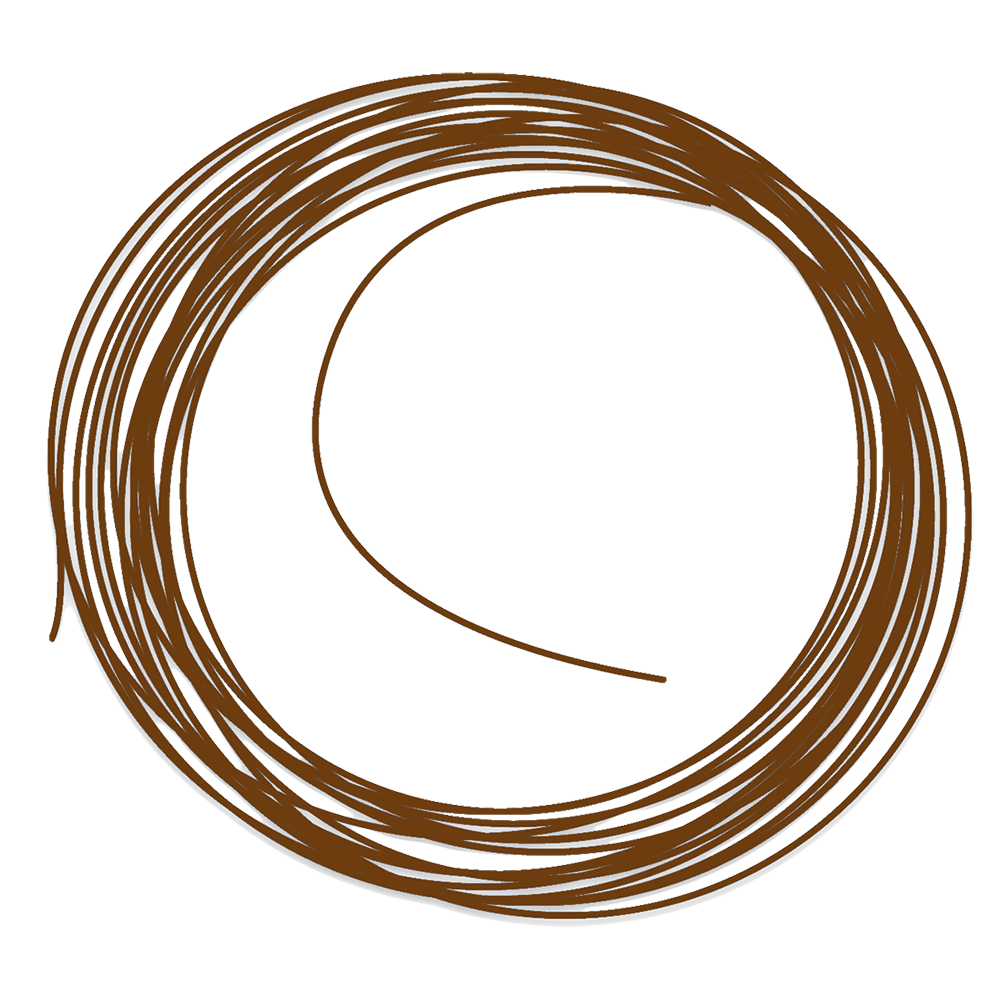 Wiring:
Young branches are relatively easy to bend and manipulate, but as they age and grow thicker, they tend to become increasingly difficult to bend. Branches should be bent from the base when they are still young and the structure is set early in development.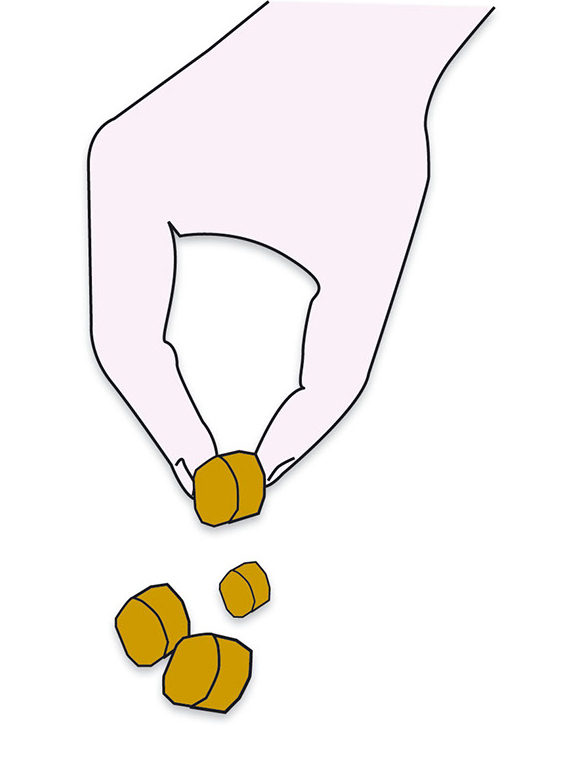 Fertilising:
April to June: Solid fertiliser once or twice a month July and August: Liquid fertiliser three or four times September to November: Solid fertiliser two or three times a month.
STYLES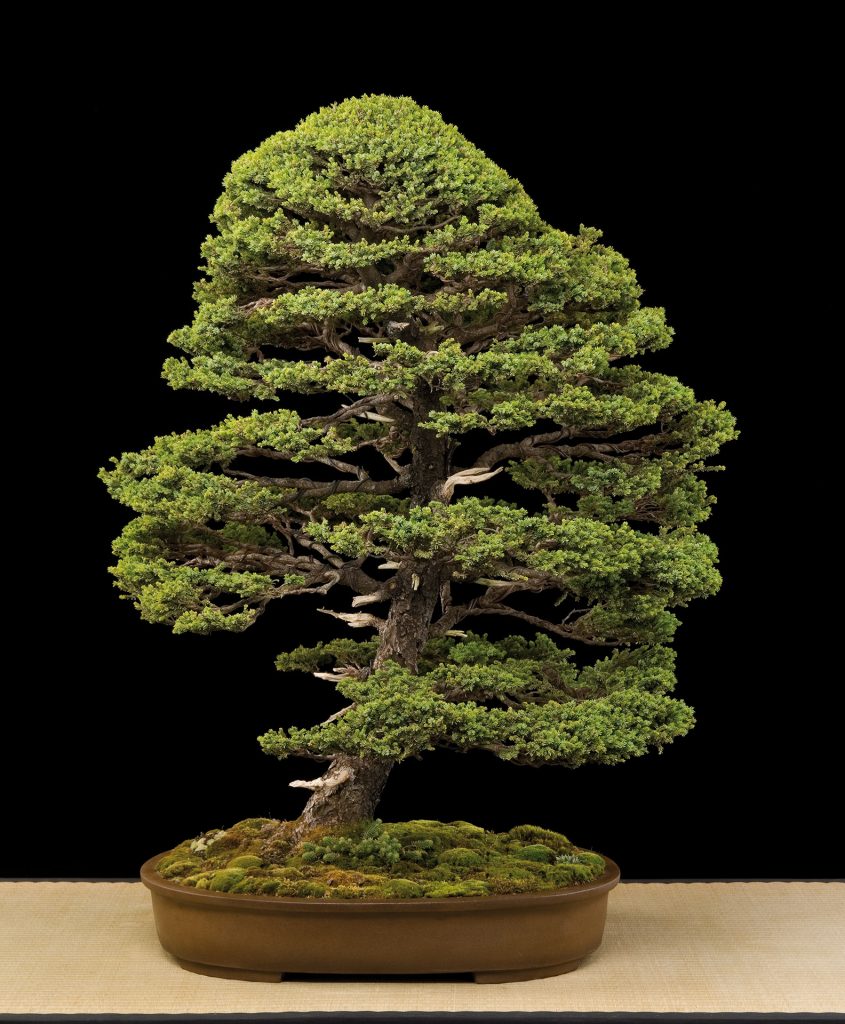 ---