Crab apple
Malus sieboldii is a member of the apple family, a deciduous tree that can be found growing throughout Japan. Botanically speaking, 'Miyama Kaido' is the same, the difference lies in the colour of the fruit, either red or yellow. In the world of bonsai, yellow fruiting trees are called 'Zumi', red fruiting trees are known as Miyama Kaido'; these names can, however, be interchanged.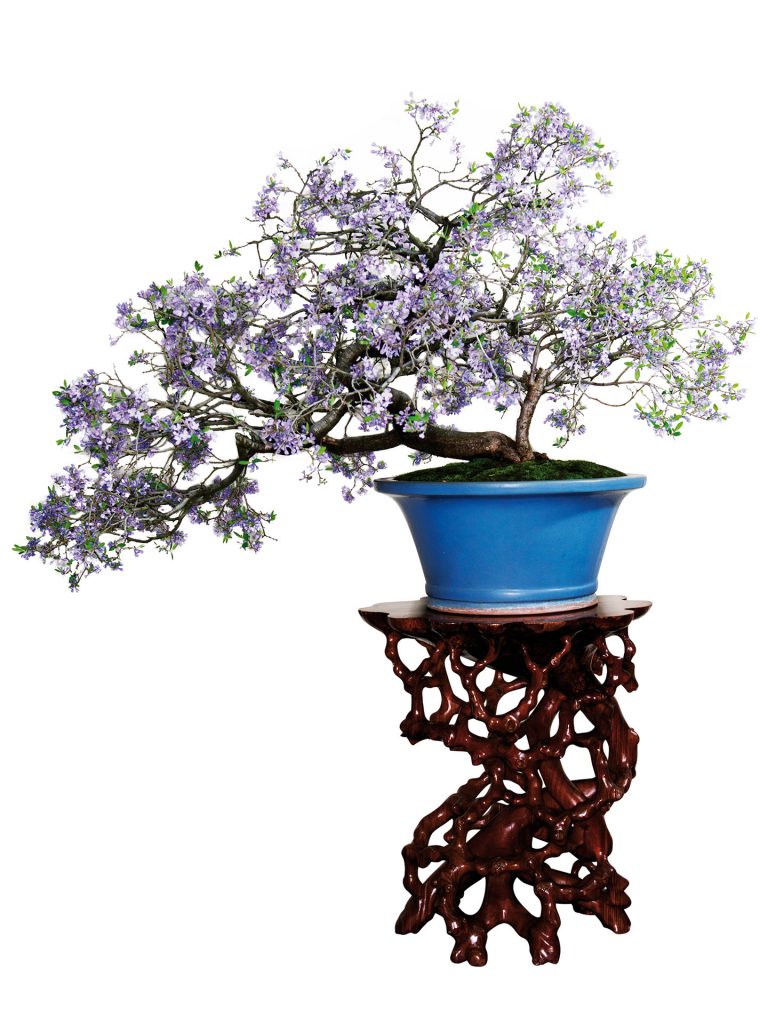 Historically any tree, including Zumi, with yellow fruit has always been highly prized within the bonsai world, with many people appreciating the brilliantly coloured fruit. In the case of Zumi, they are best viewed from December after the leaves have dropped and, given the correct care, they will hold their fruit until February when the largest bonsai exhibition in Japan, the Kokufu-ten is held. Any tree that keeps its fruit until then is always very highly appreciated.
At the tips of the short side branches, new growth shoots will begin to open and extend outwards. At the base of leaves on that new growth, a number of white petaled flowers will form.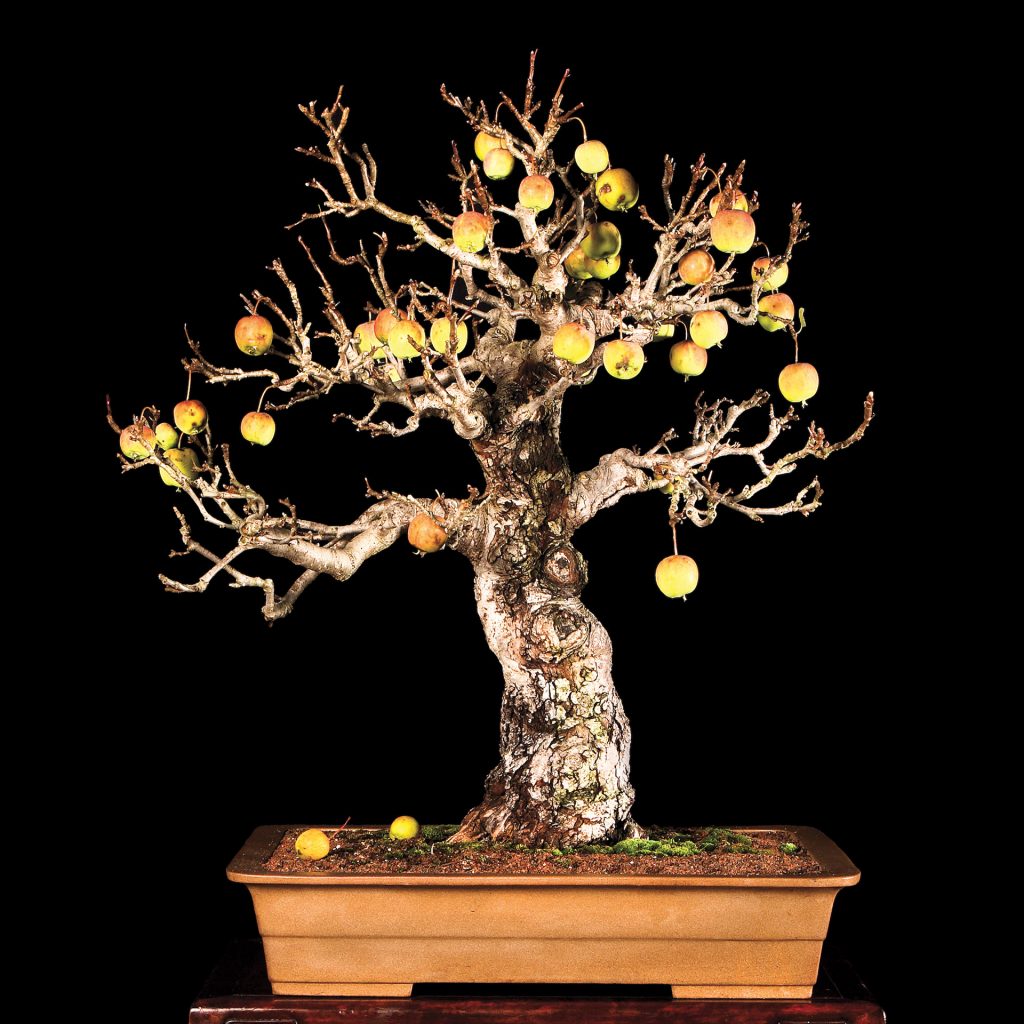 HUSBANDRY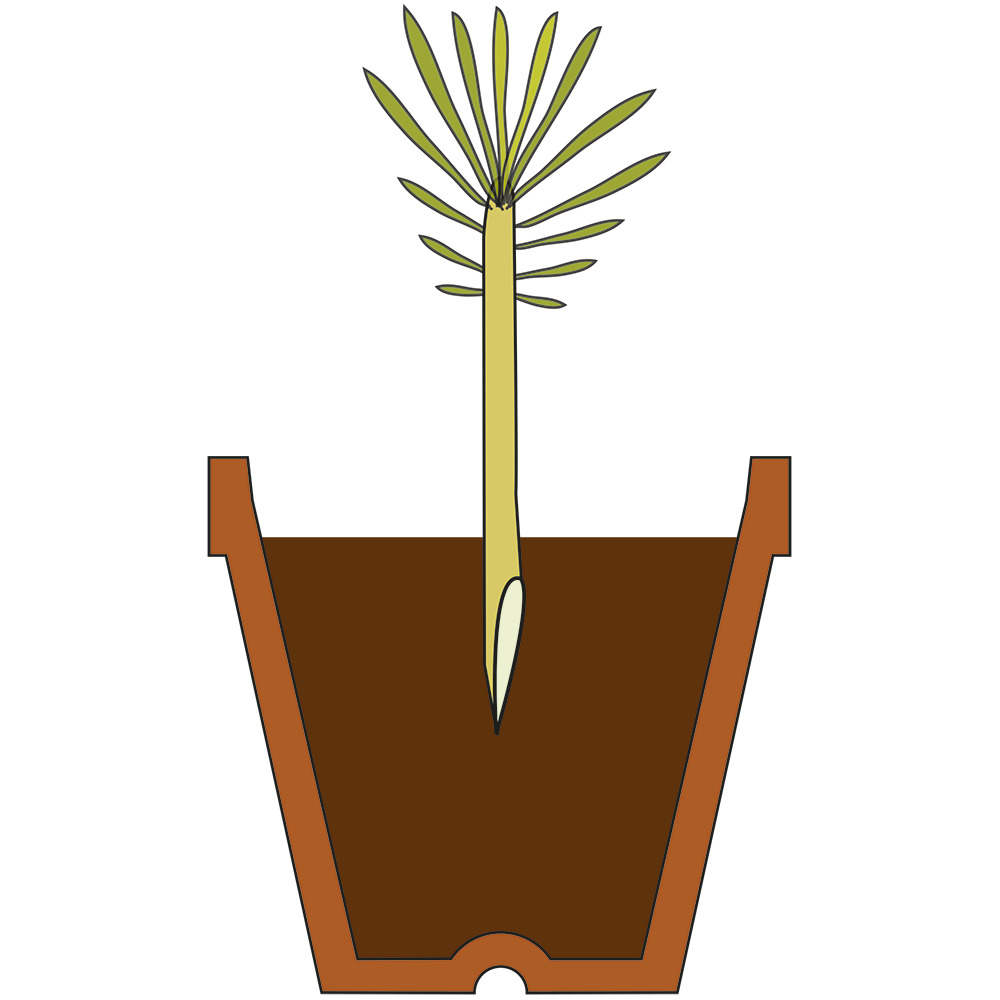 Propagate:
With cuttings, air layer or seed.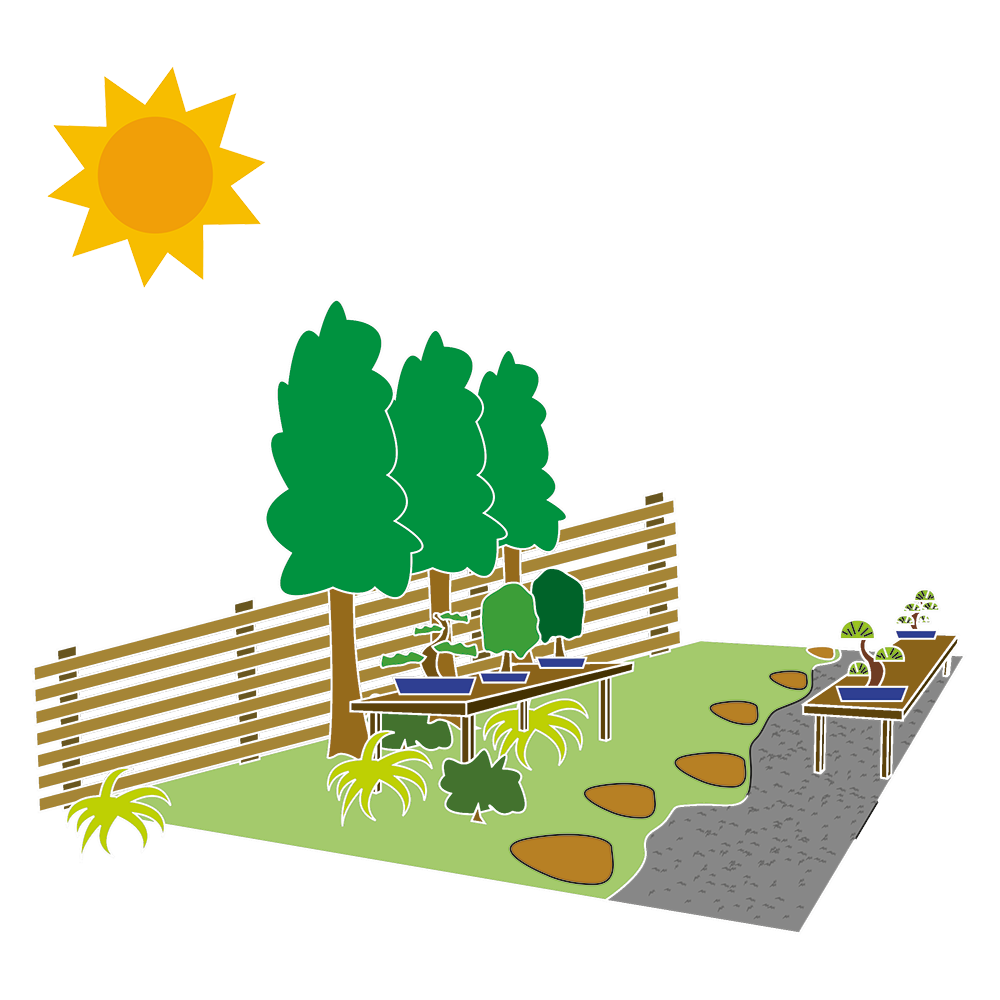 Placement:
In winter, protect well from freezing conditions. In summer it likes full sun, but protect from the heat.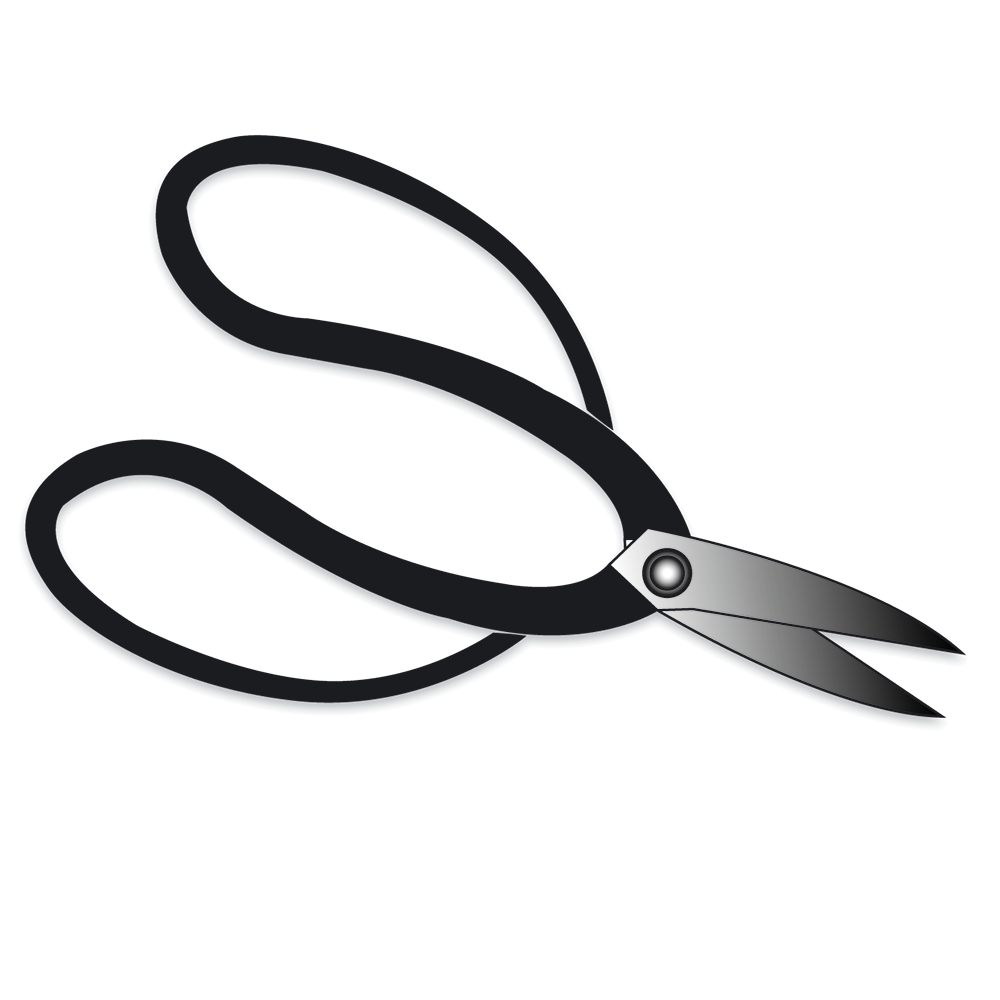 Pruning:
Creating plenty of short twigs in order to develop flowers and fruit is the key. No flowers or fruit will form on elongating vigorous growth, only on those short branches that have been cut back.
To assist flower formation, pinch back any of the fresh new growth to four leaves. This will control growth. After stopping the first flush of growth, a second flush will start at the base of leaf axils; this doesn't usually extend rapidly.If you want a branch to thicken, it must be allowed to grow vigorously while the tree is still young and in development and before being cut back short. Before cutting back, ensure that movement is put into the base of the branch early in the development.
Prune back the second flush of growth. If this is done repeatedly over the years, lots of twigs will be created easily, flower buds will form and the likelihood of fruit is much higher.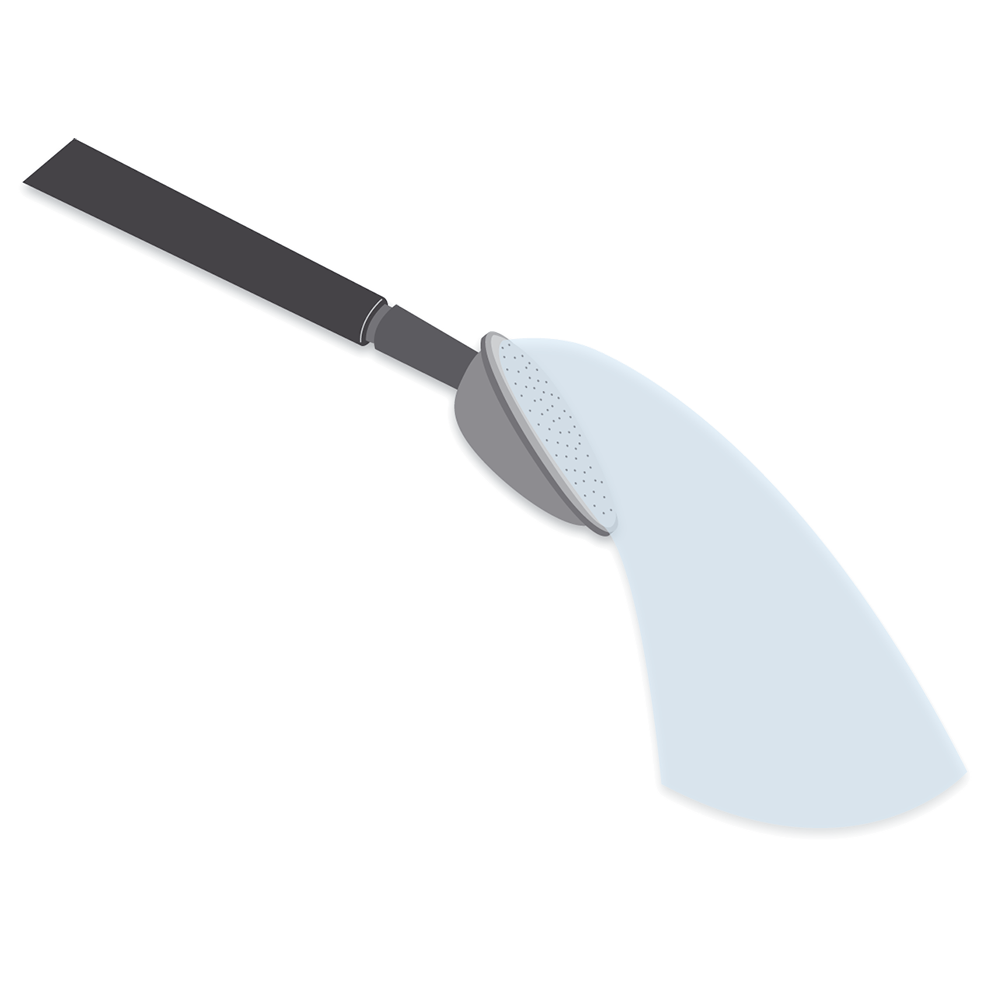 Watering:
It is a species that likes water and so care must be taken not to allow it to dry out at any time, especially when it is flowering, or when fruit has formed.
Fertilising:
Place fertiliser about a thumb space apart, once or twice in April – June, and two – three times in September. Fertilise using liquid feed during July and August.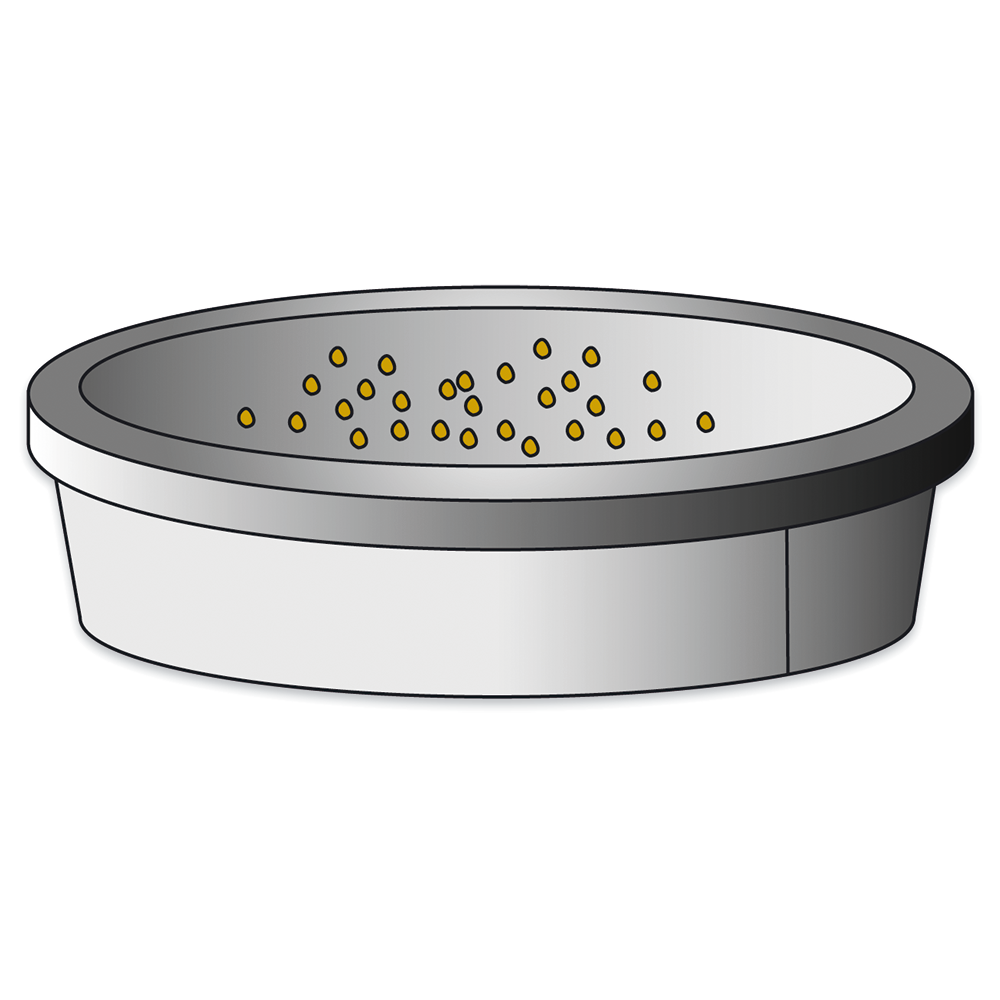 Repotting:
Malus is a vigorous species that sends out plenty of roots. It requires transplanting every other year, either in the spring or the autumn.
STYLES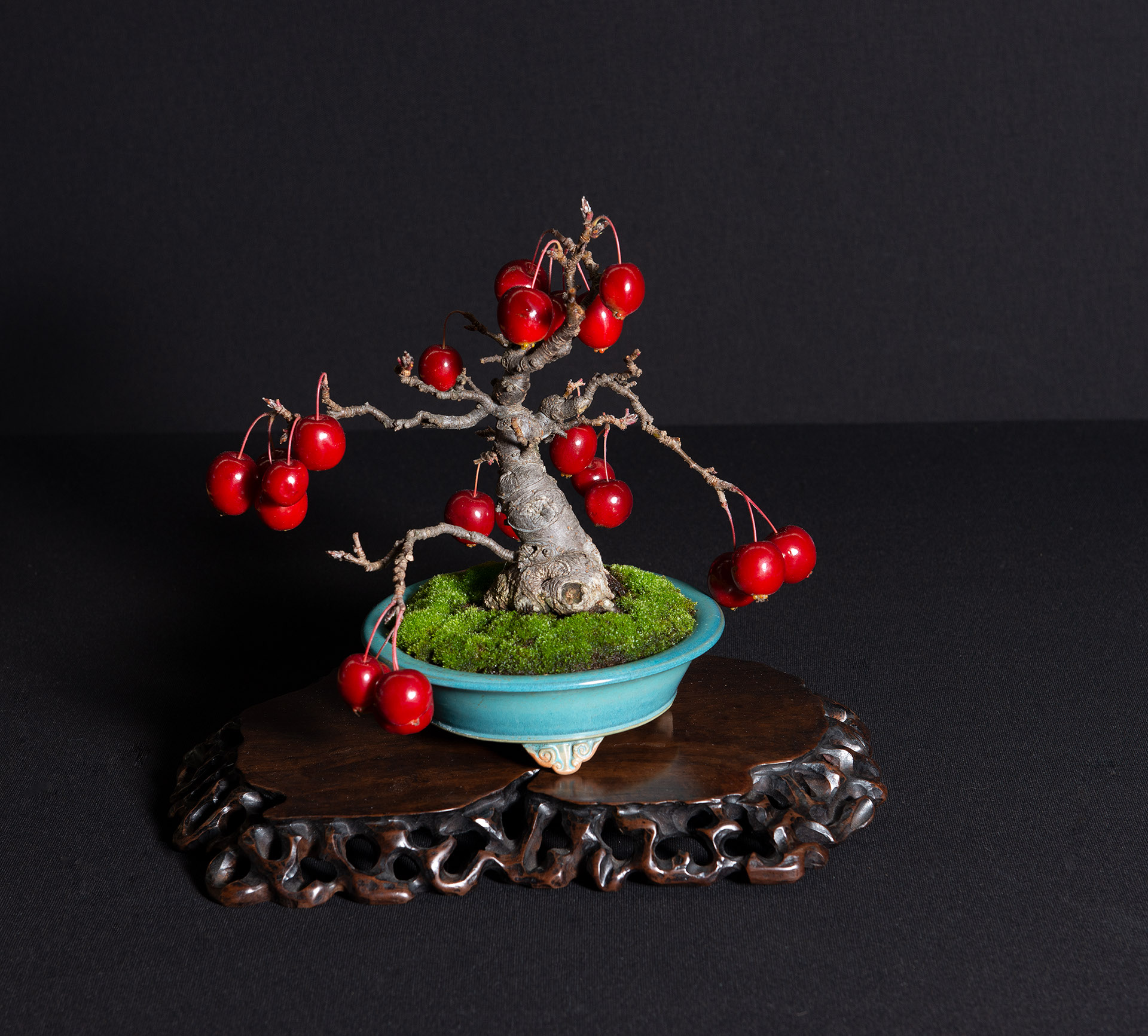 Years 1 – 4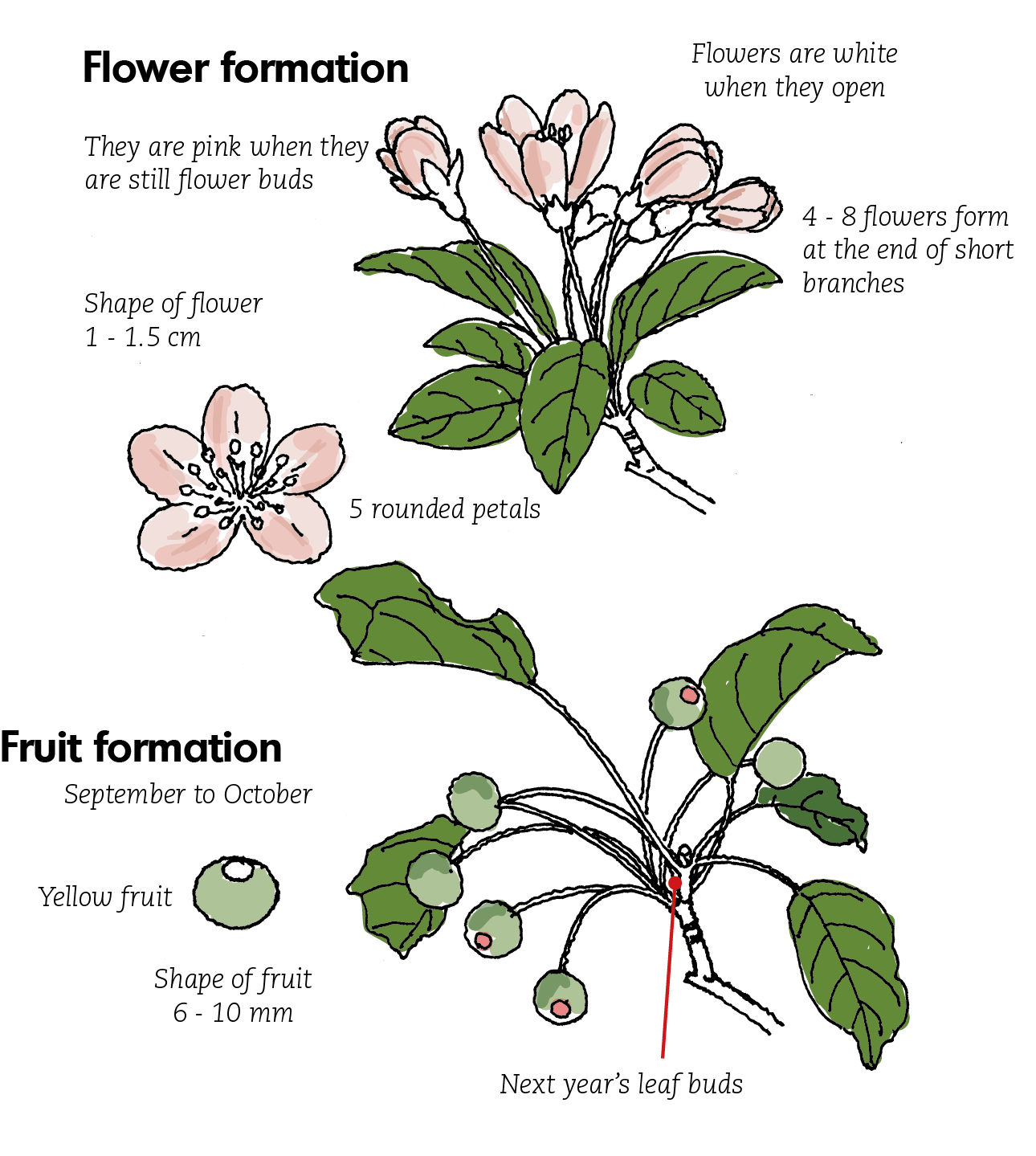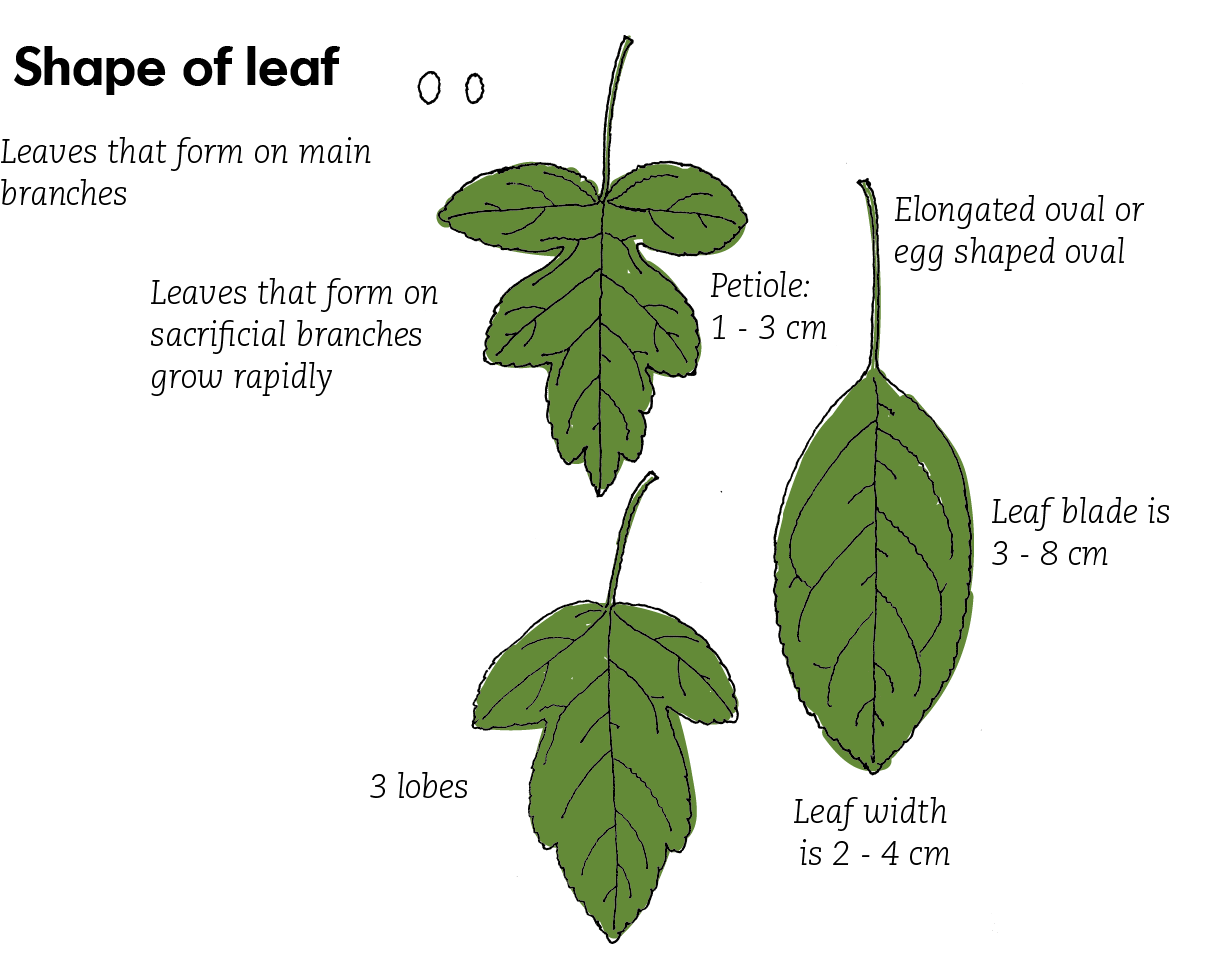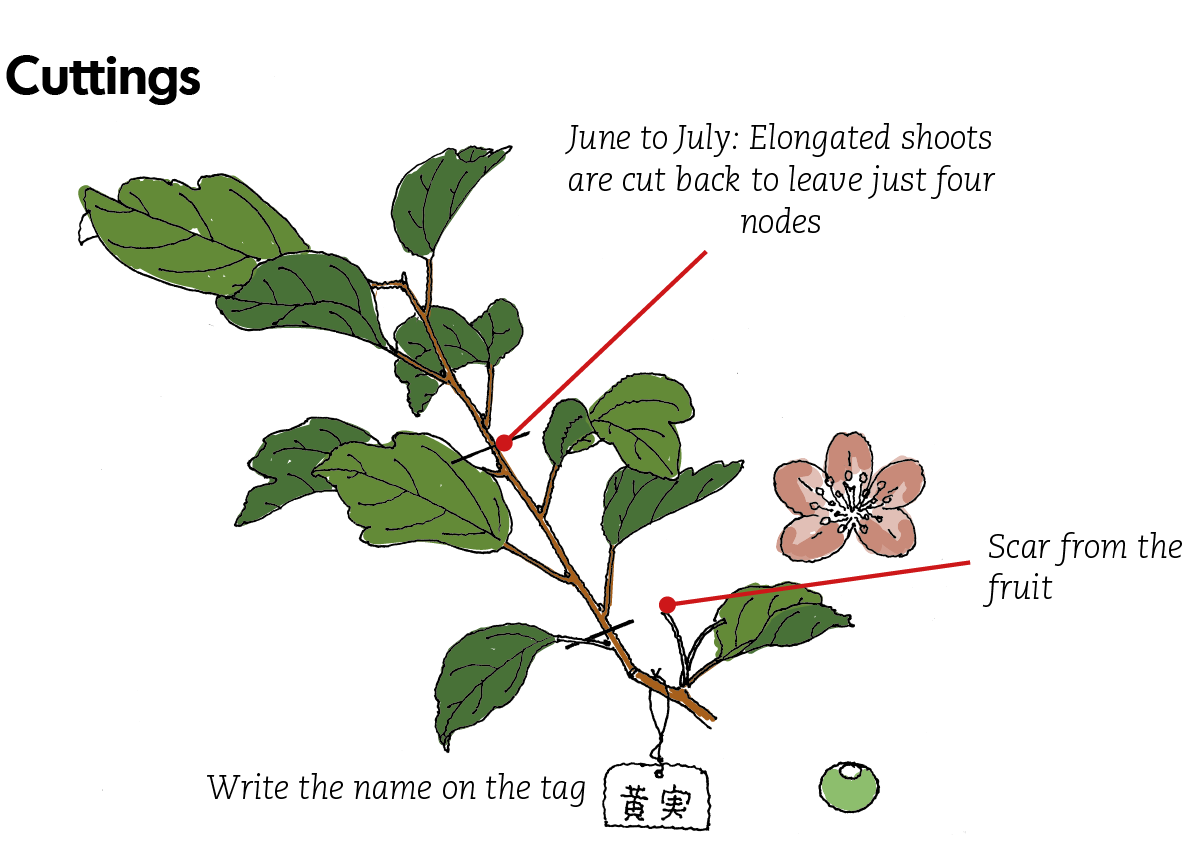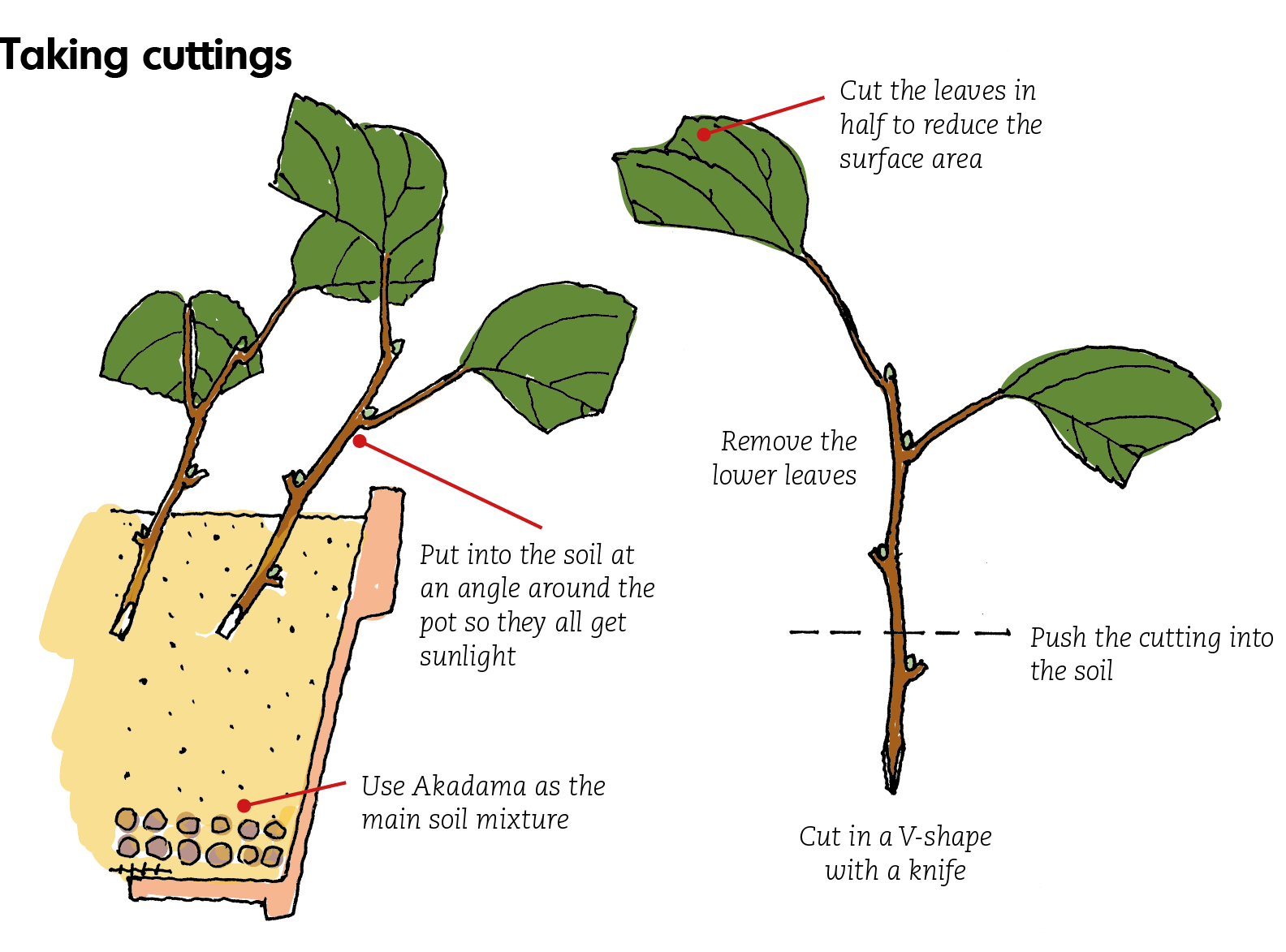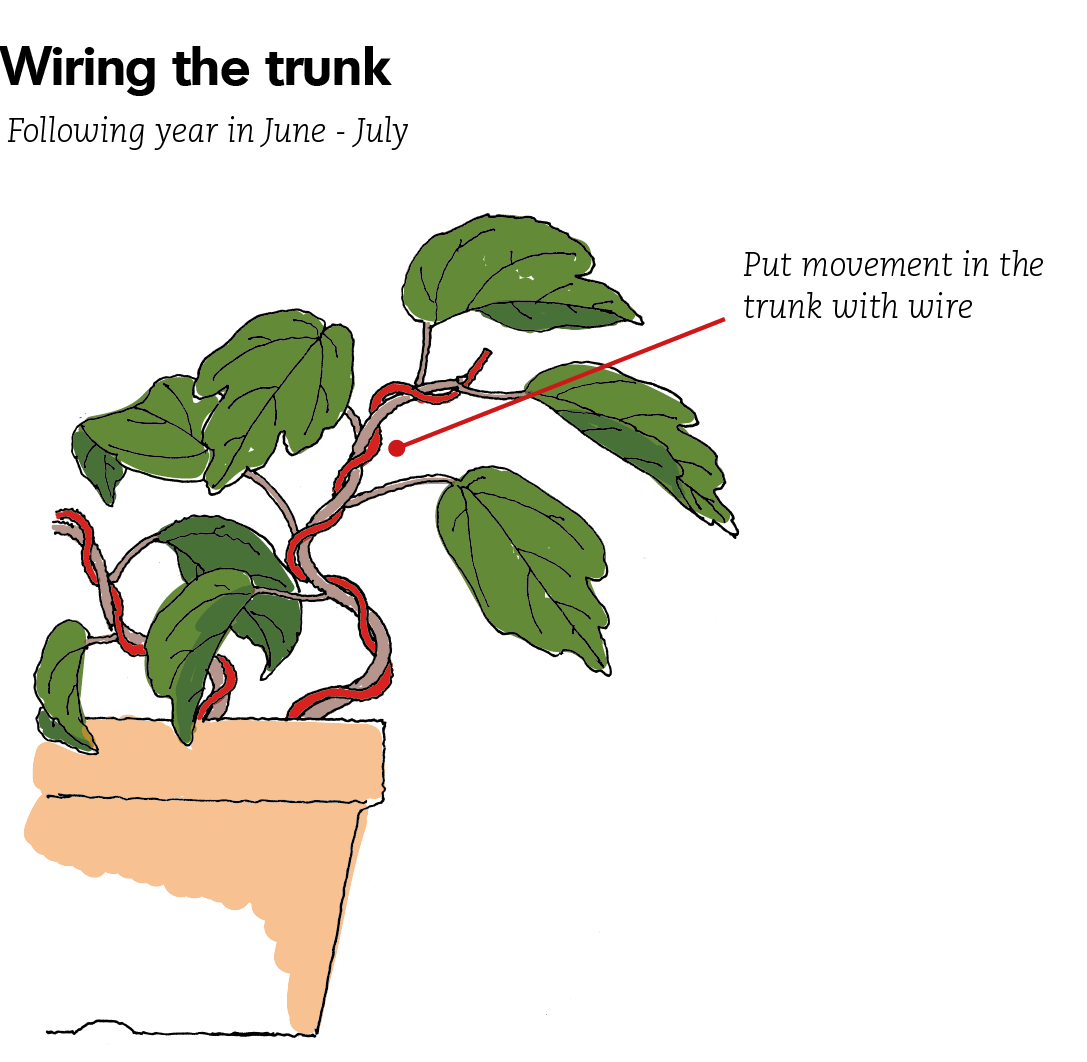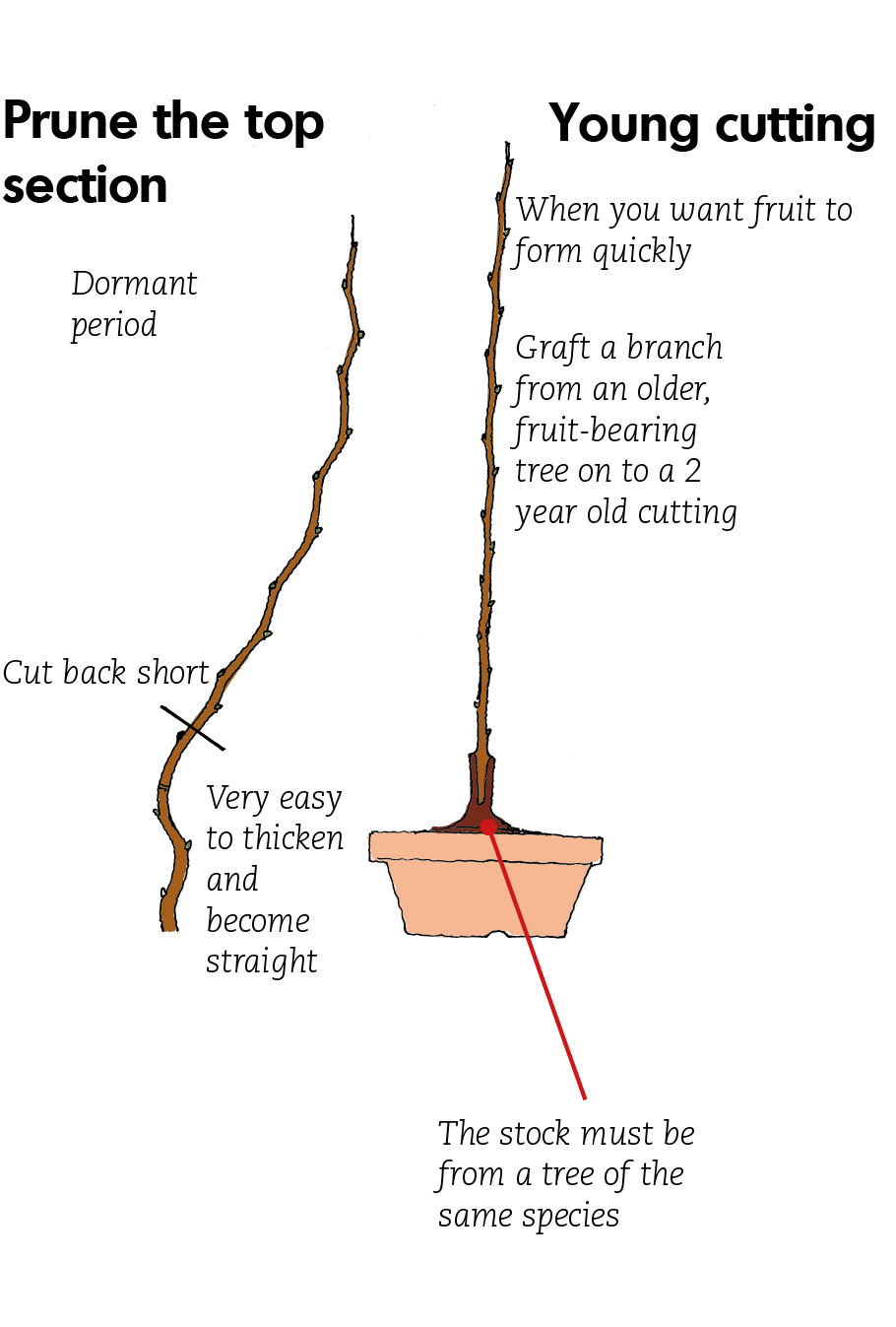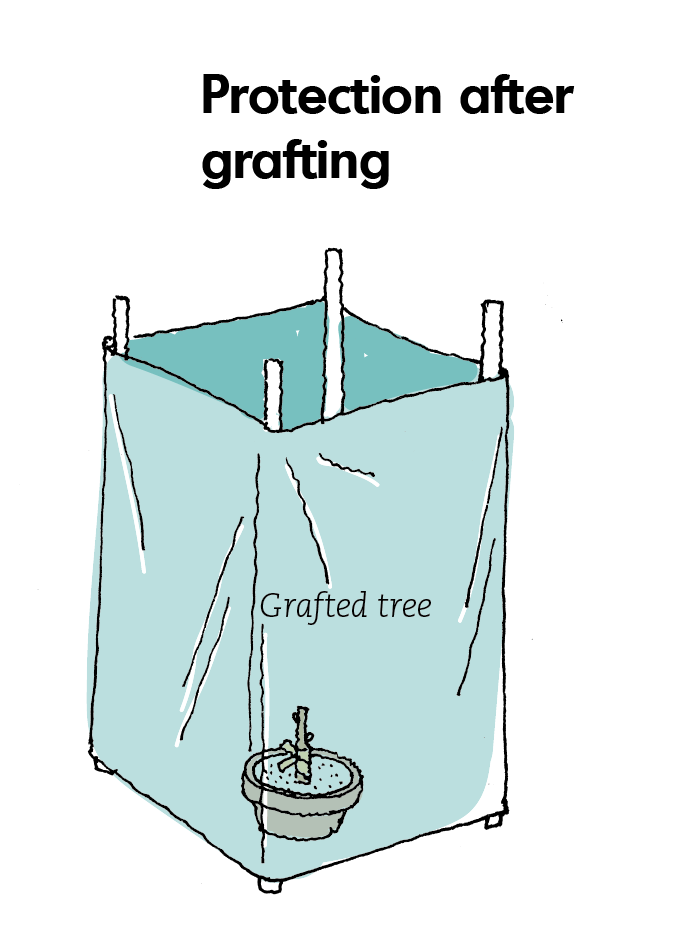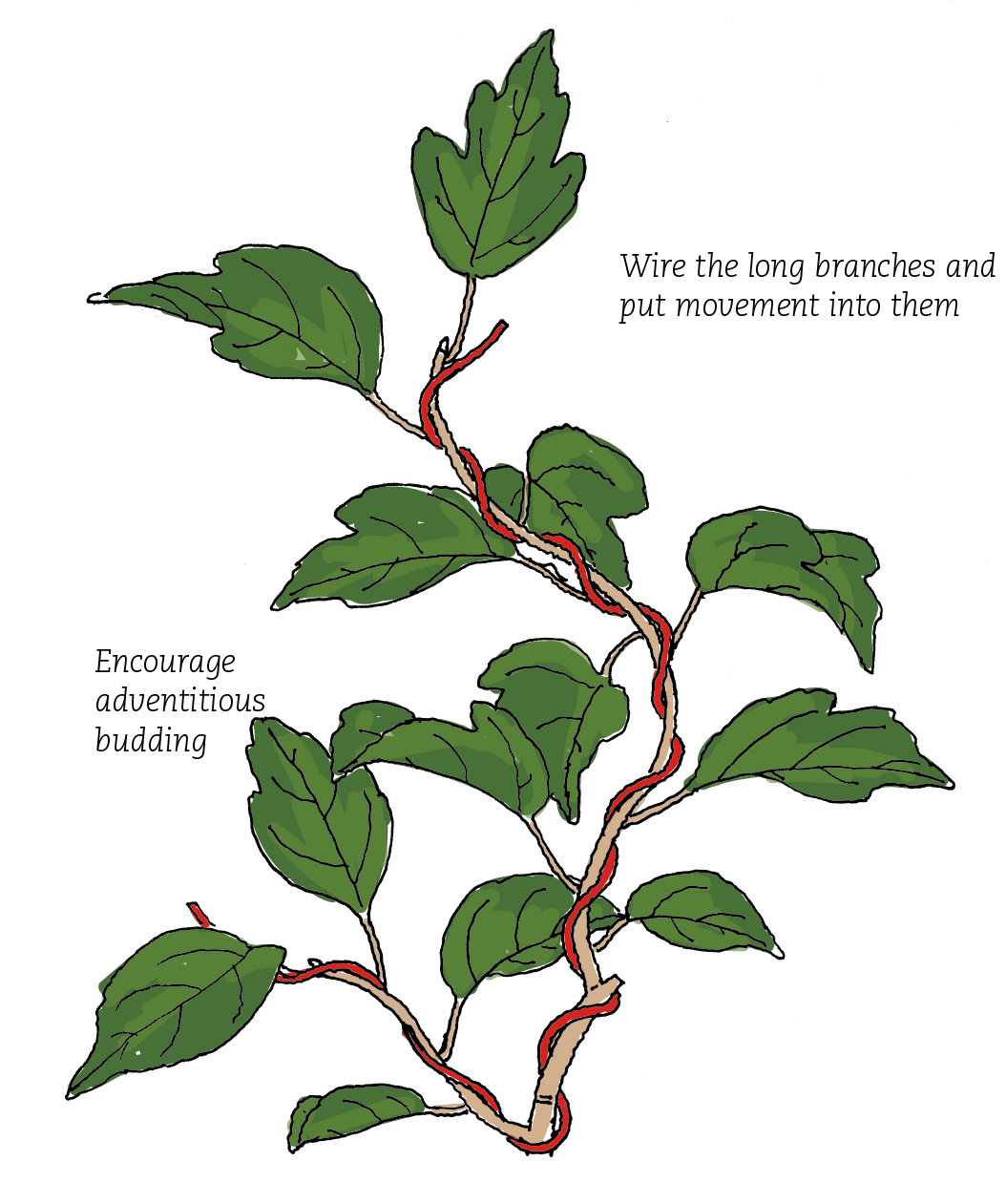 Years 5 – 7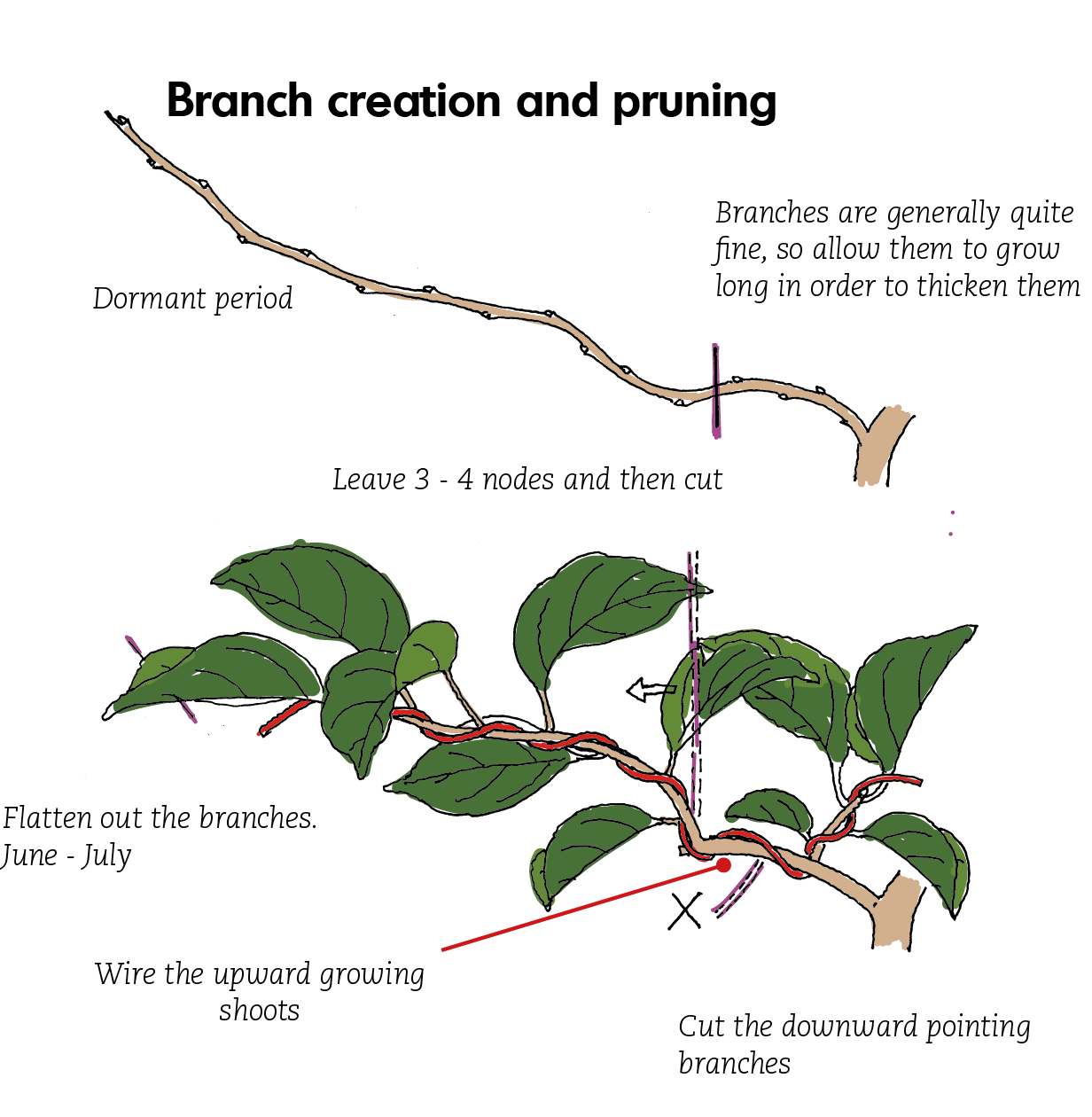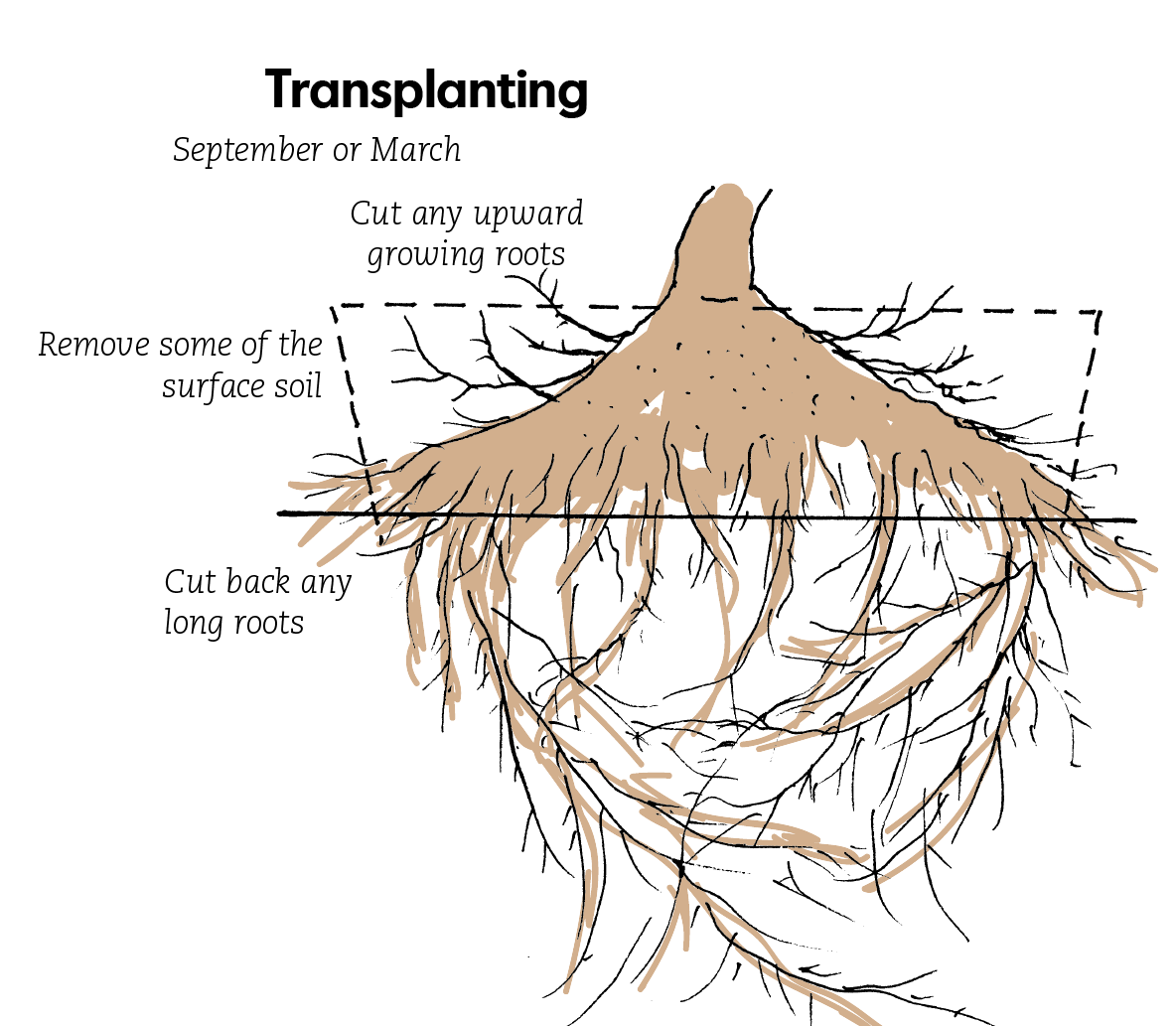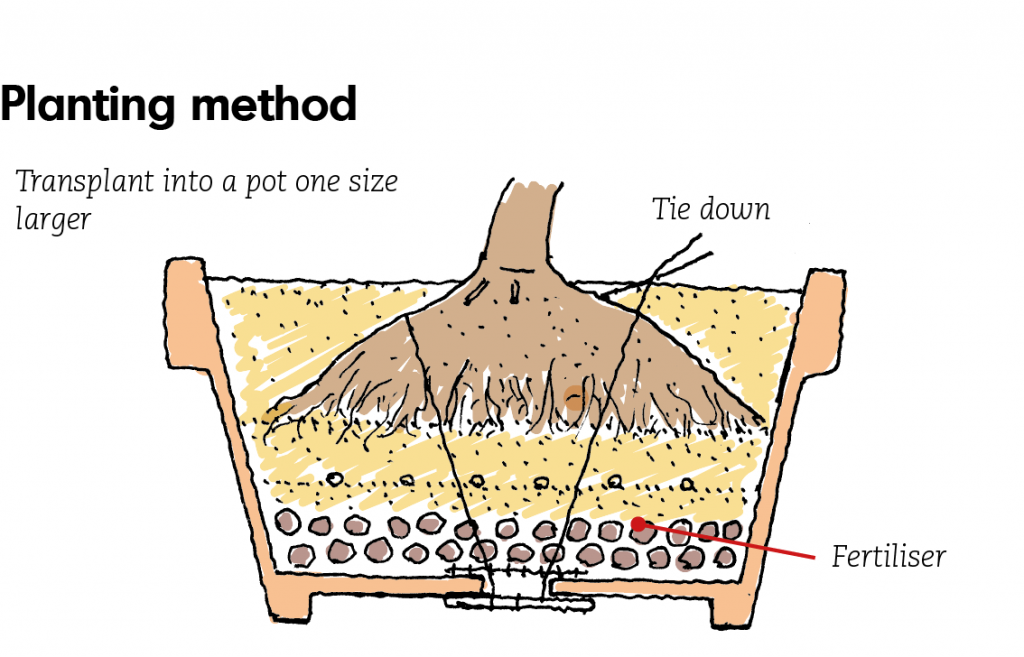 Crown root gall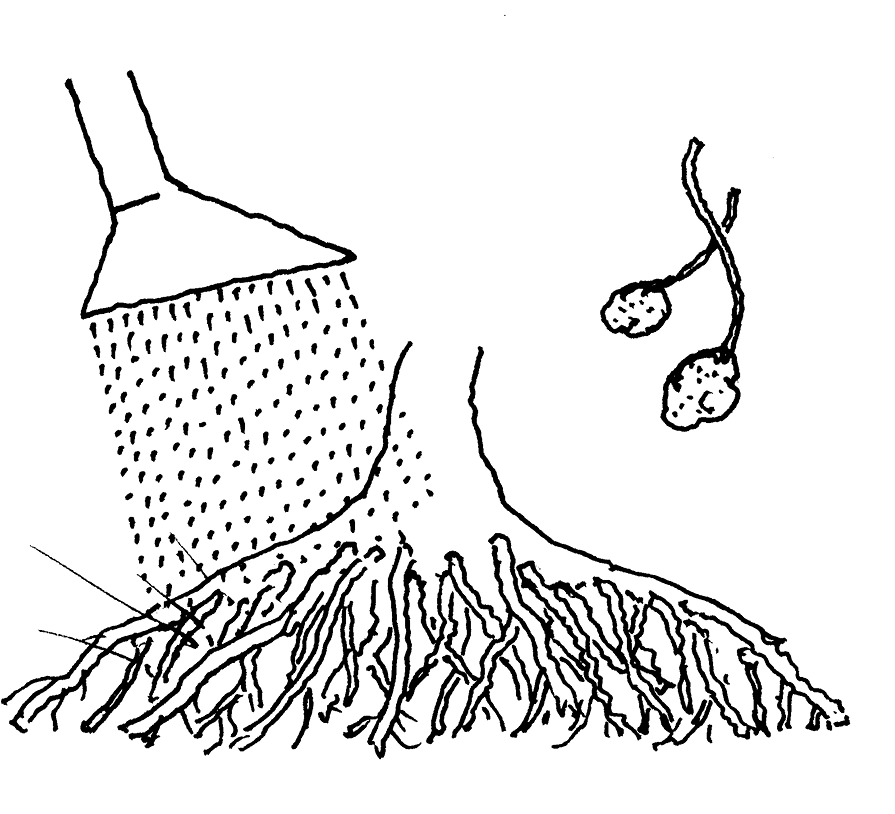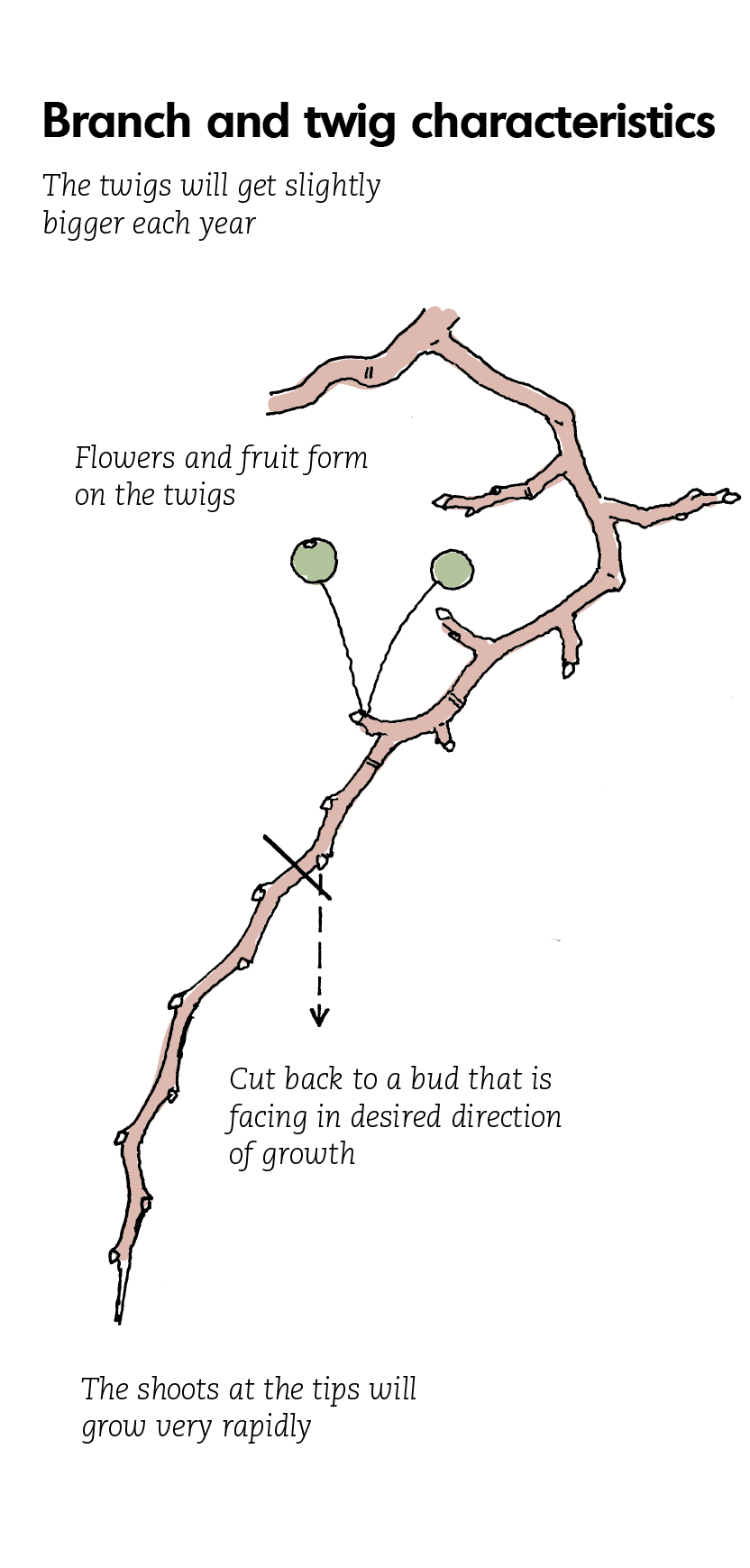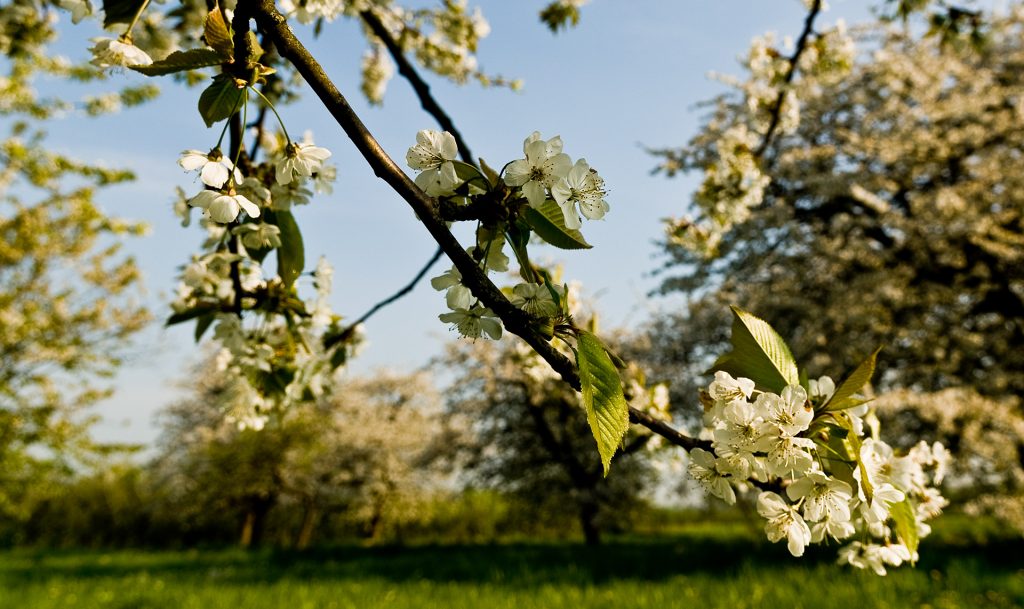 Years 8 – 10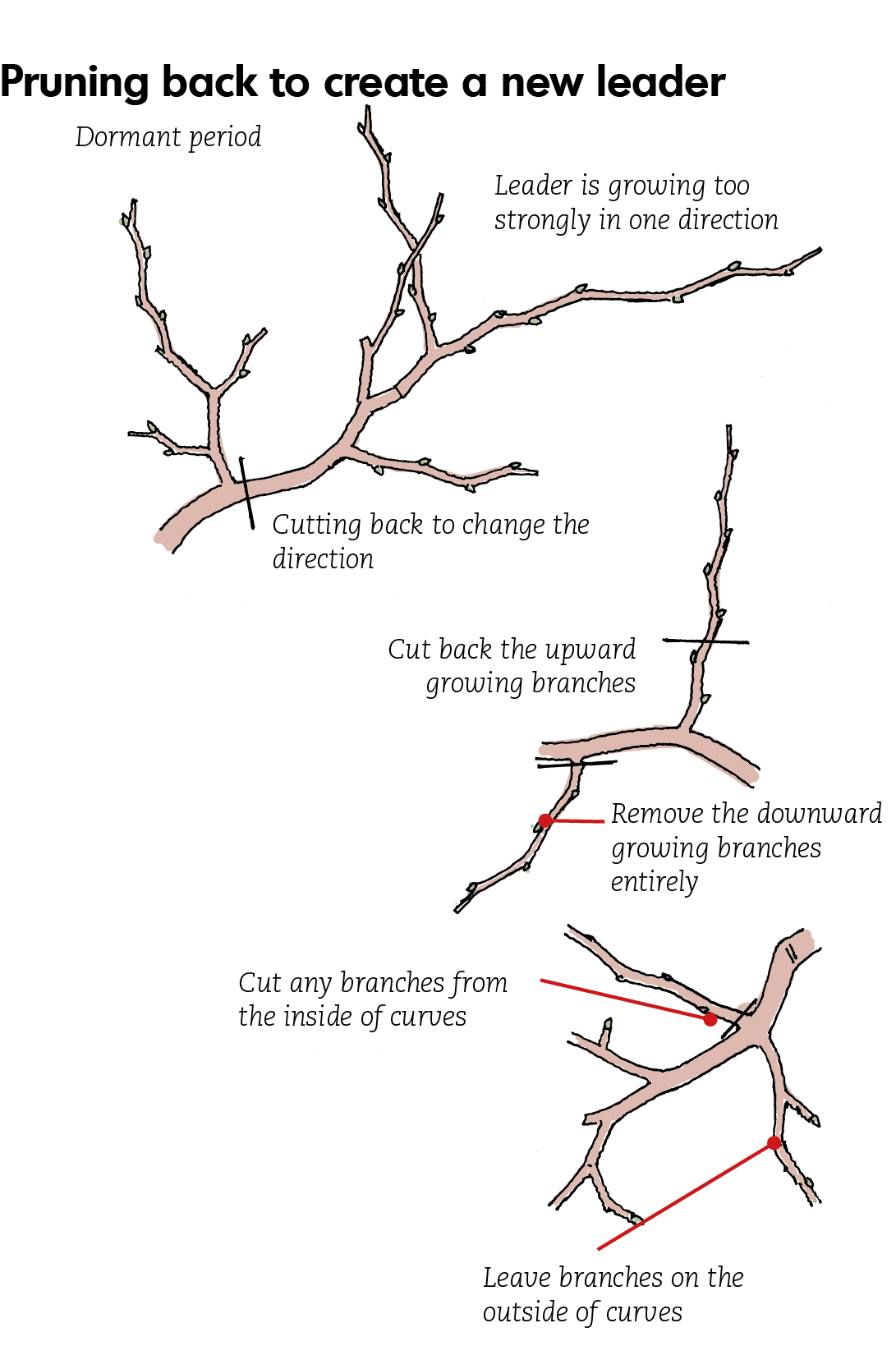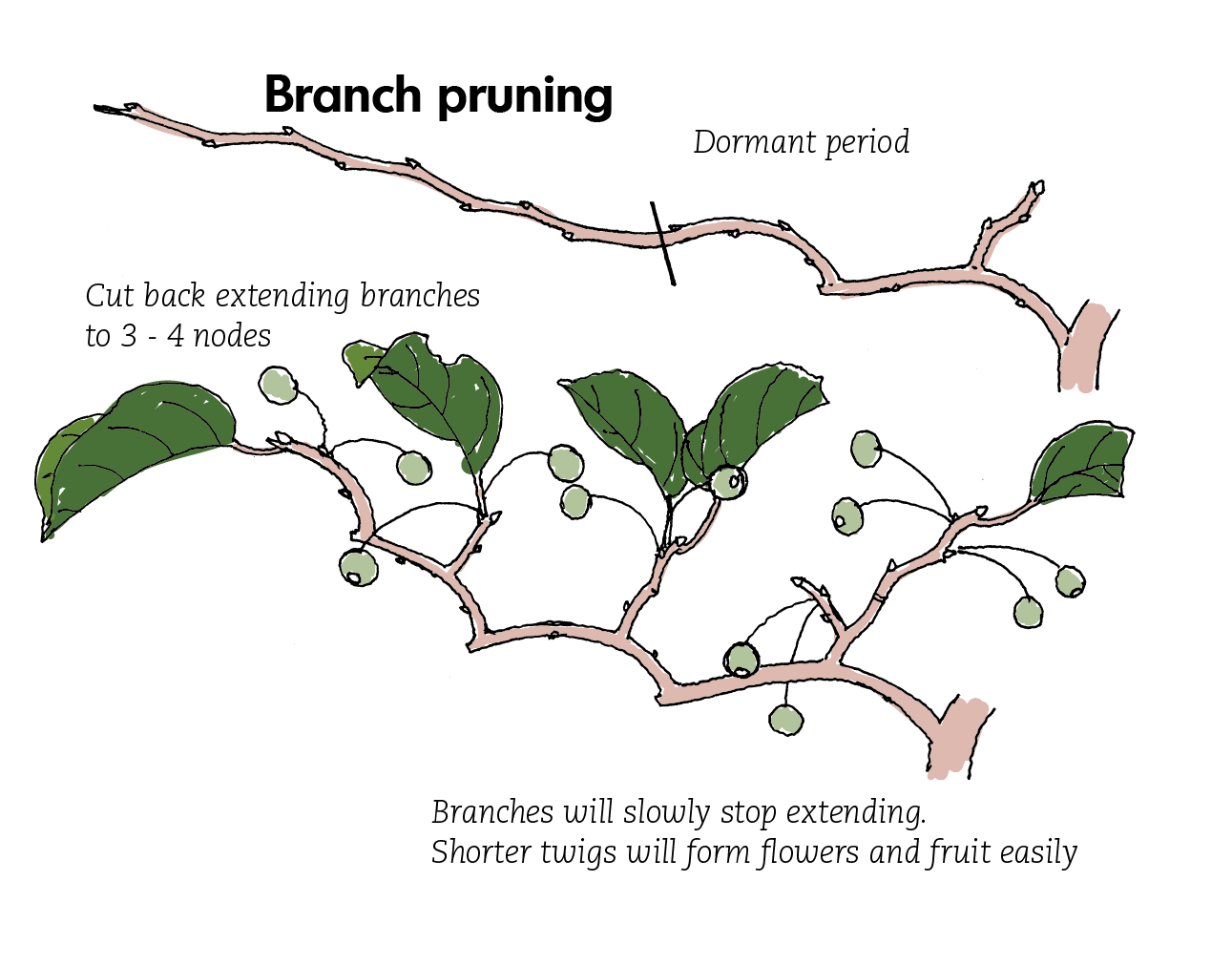 Planting method

Soil mix: Akadama 80%, Kiryu 20%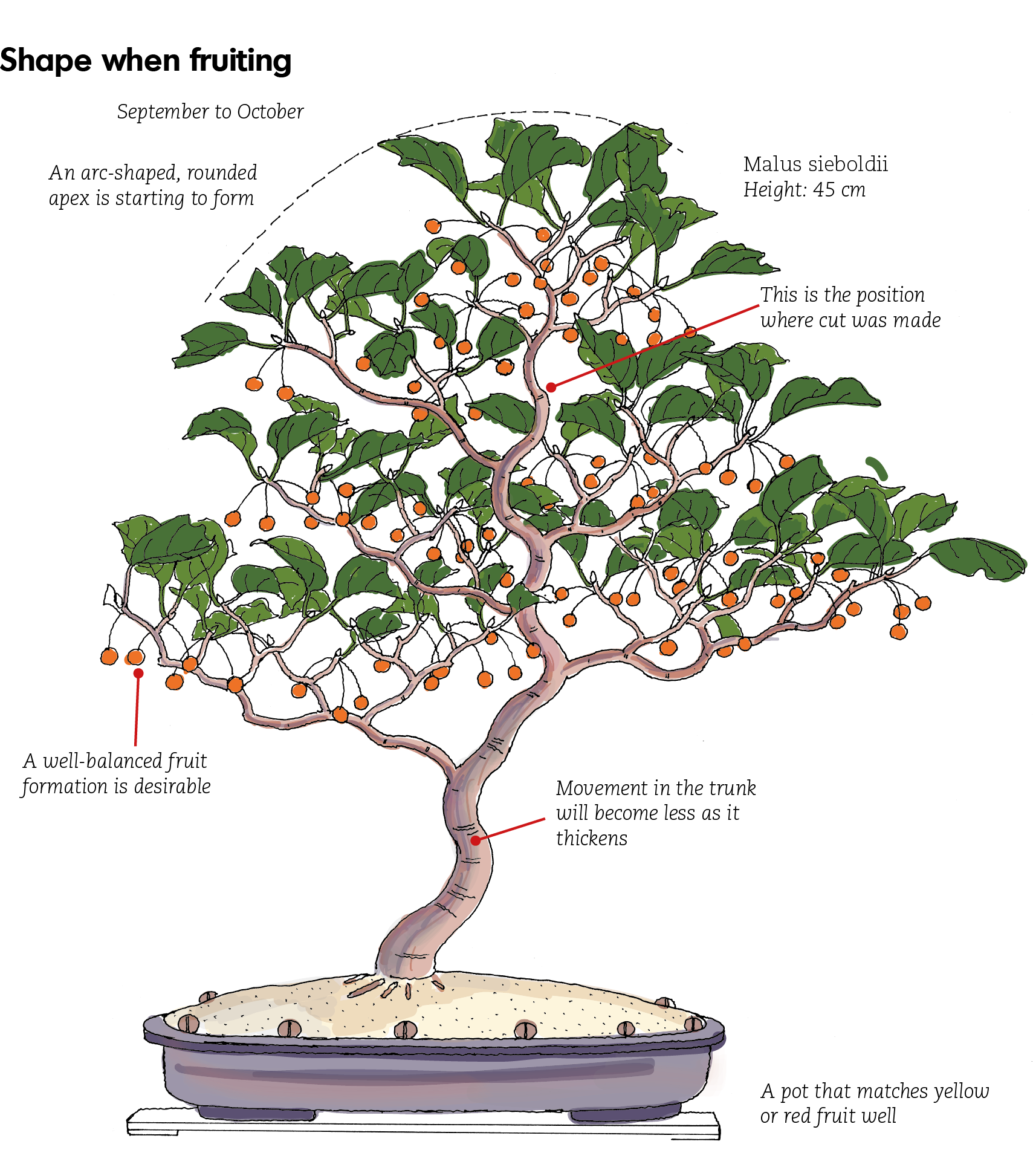 ---
© Copyright Bonsai Europe Publications