SPECIES
Common name: Ginkgo
Genus: Ginkgo
Higher taxon: Ginkgoaceae
Species: Ginkgo
Skill level: Beginner to advanced
Flowers and fruit:
Both males and females have small yellow-green flowers, males in catkin like clusters, females singly on separate plants in spring. A plum like seed, yellow-green in colour.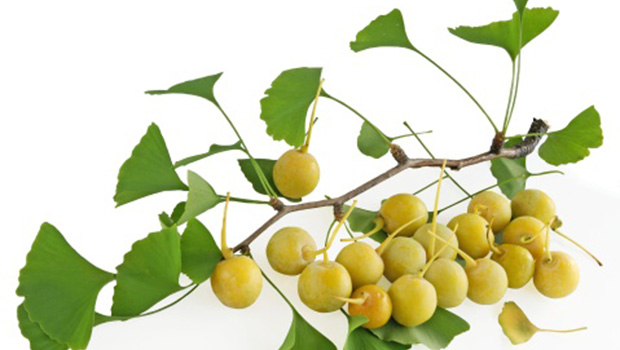 Foliage: Fan shaped 7.5cm / 3″ long often variously lobed with numerous veins. Matt green to yellow in autumn.
Bark: Grey brown, ridged and fissured.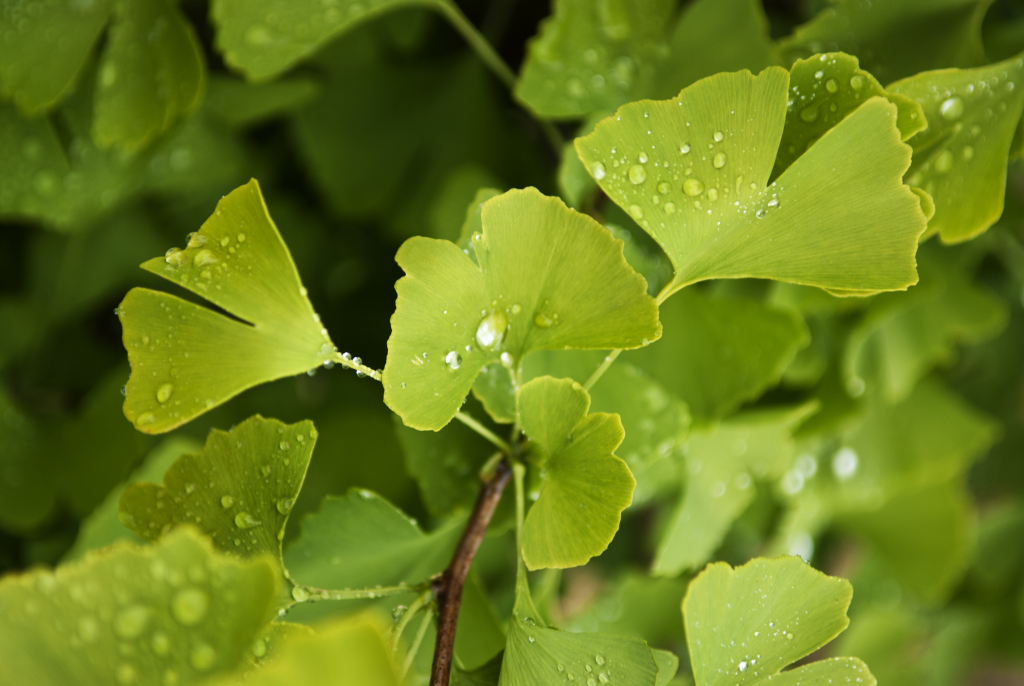 HUSBANDRY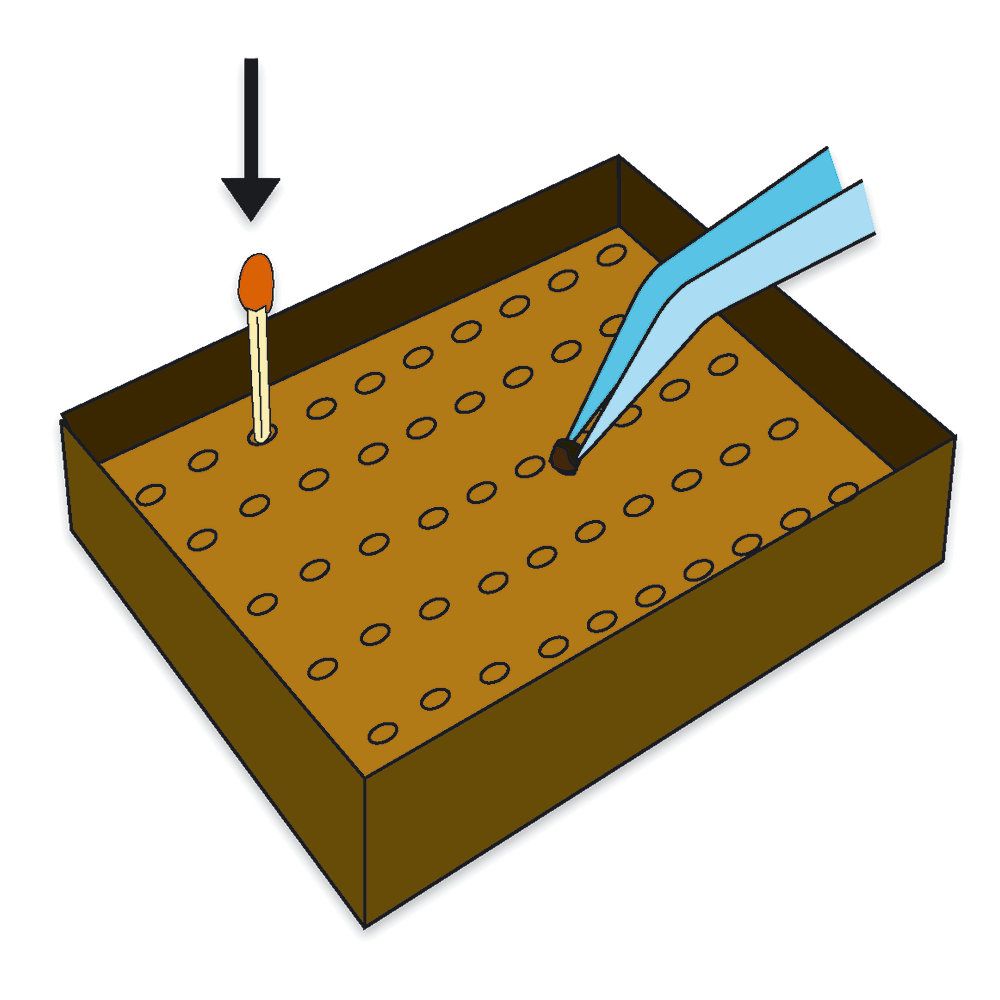 Propagate: With cuttings, or by air layer.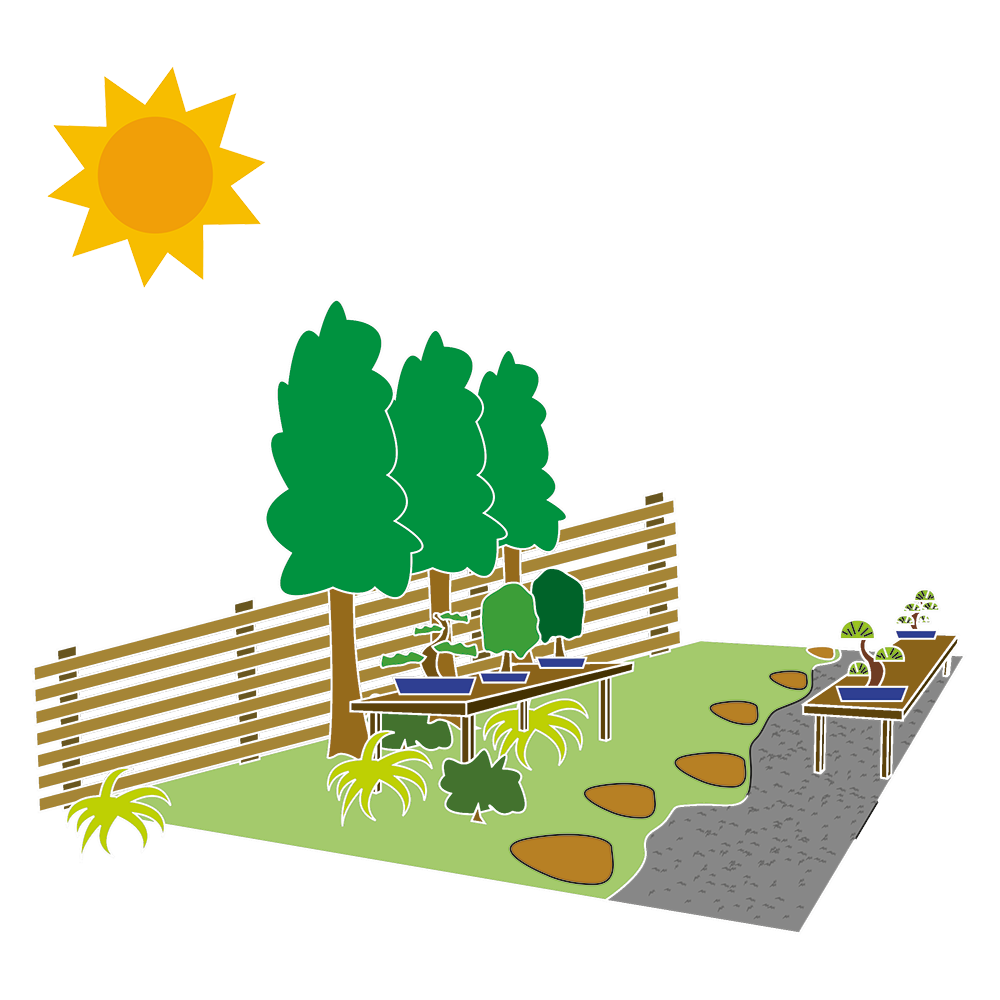 Placement: Place in full sun.
Protect during extreme heat in summer.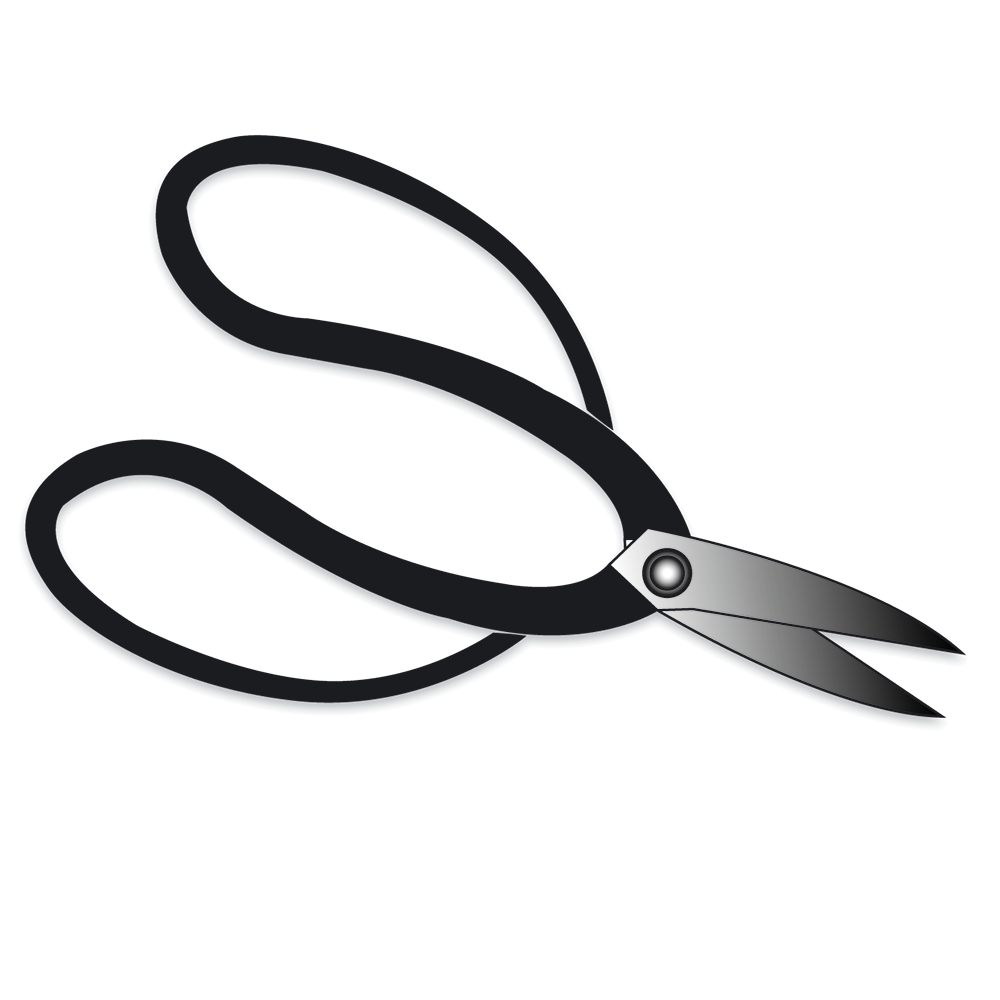 Pruning: Until the tree reaches the structure you want, the basic technique for branch creation is to clip and grow. Allow the branches to grow out and extend and then cut back in the dormant season. There should be an even distribution of the branches and buds all over the tree.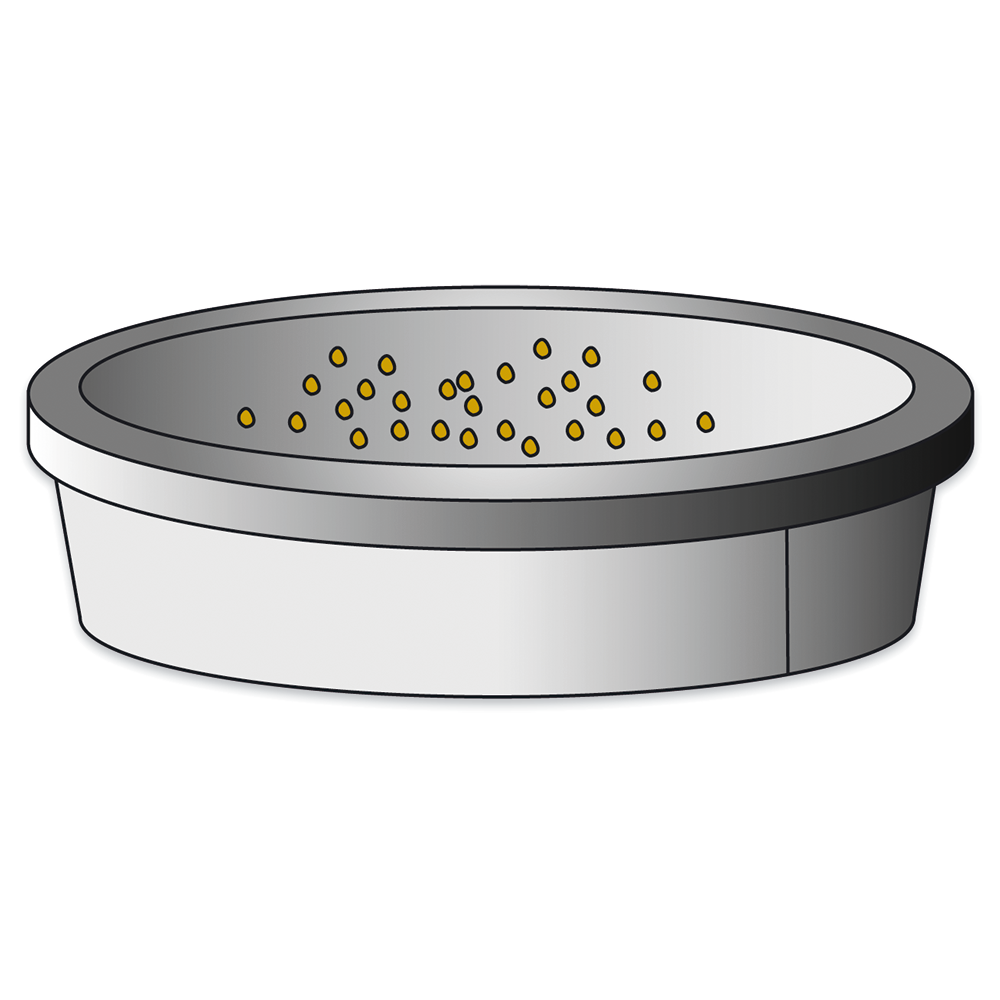 Repotting: Roots are very vigorous and should be repotted fairly frequently, larger trees every 2 or 3 years, shohin every 1 or 2 years. Repot in the spring before the buds open and ensure the soil is well draining.
Soil type: Medium rich, but well draining, with 40-50% fine gravel added to the mix.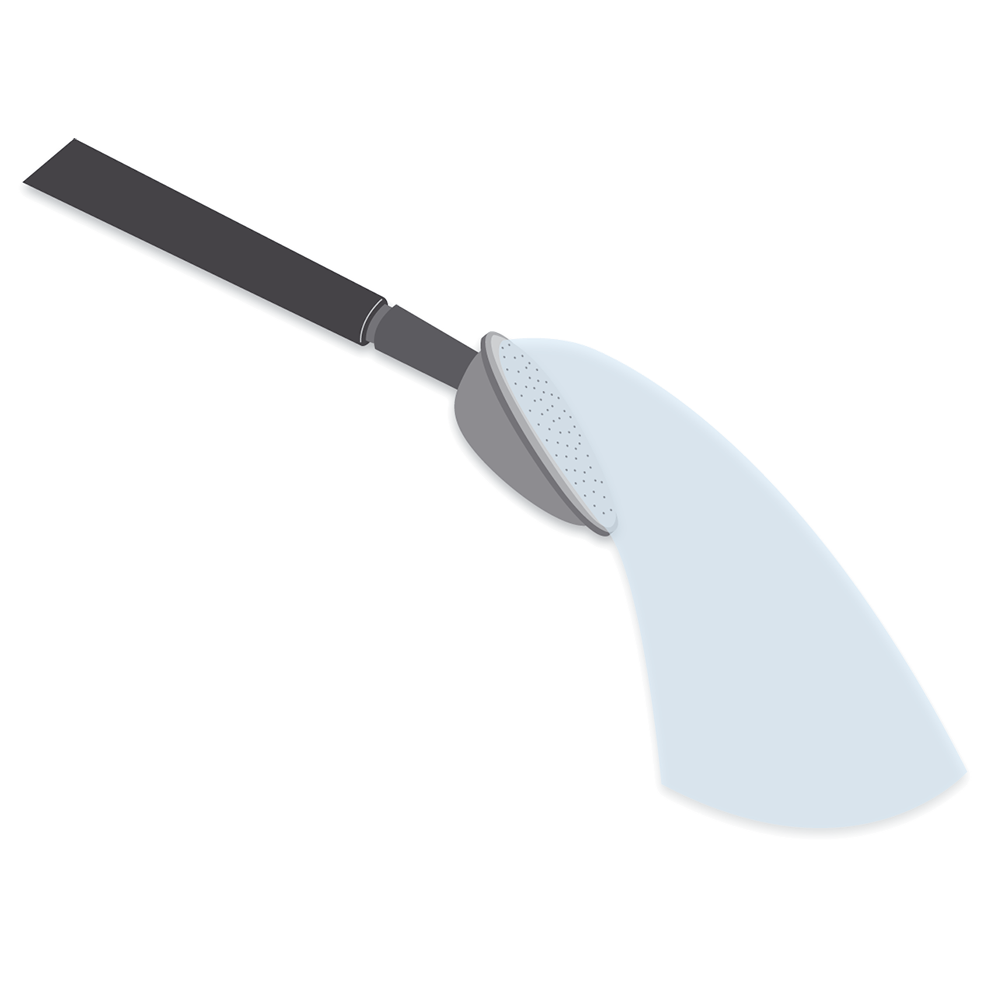 Watering: Ginkgo is a special tree that is particularly thirsty and hungry and the cause of problems that arise is almost always due to a lack of water. If the leaves are starting to droop water thoroughly.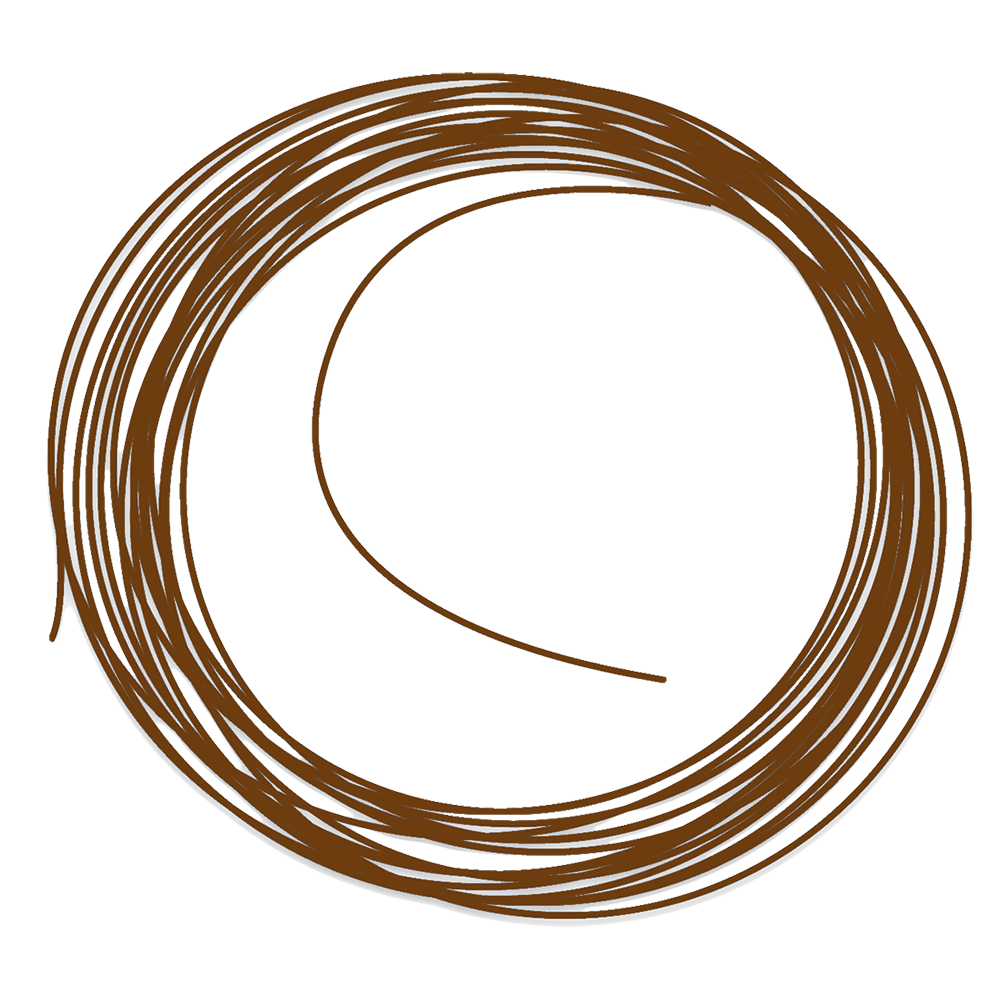 Wiring: Use aluminium wire. Wire in the dormant period or in summer.
STYLES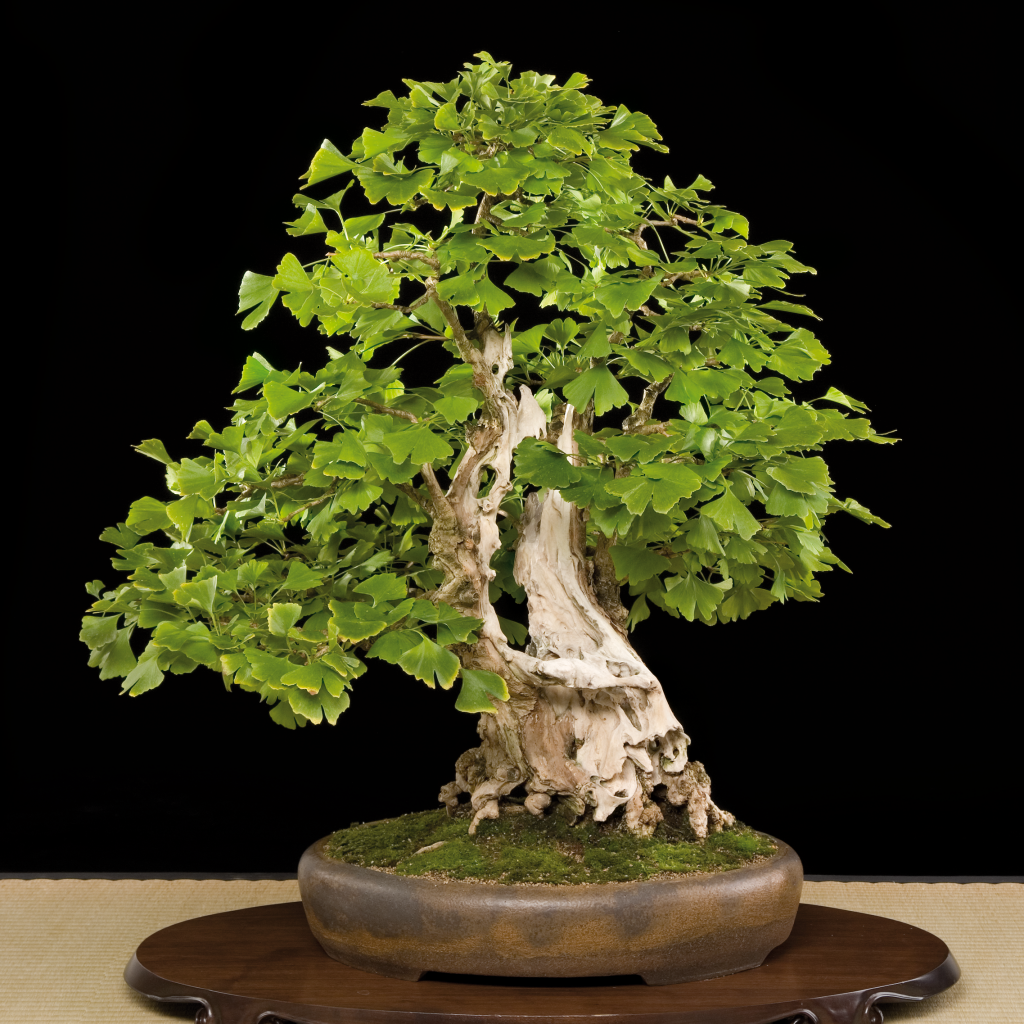 Sowing the seeds
Working from seed or cuttings is a challenge from the outset, but we are going to take that to another level. We look at working with the more unusual species with an illustrated guide to help you navigate from raw material to the finished tree. Here we see how to grow a Ginkgo from seed.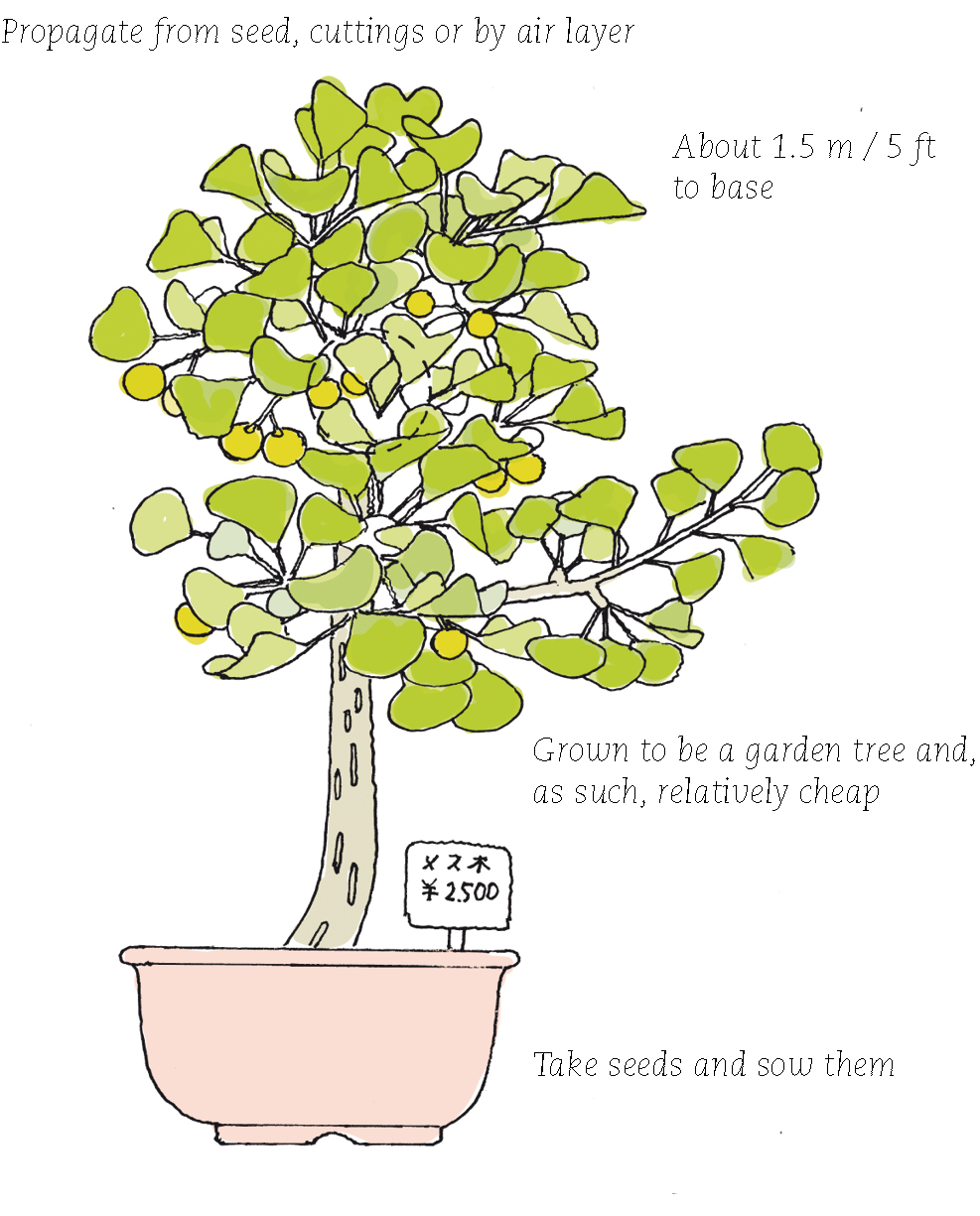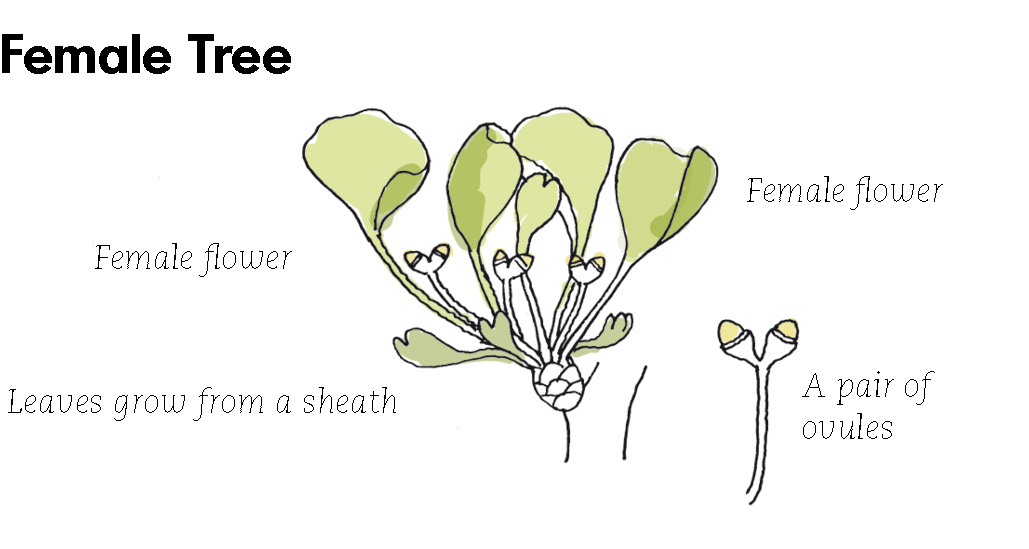 Male tree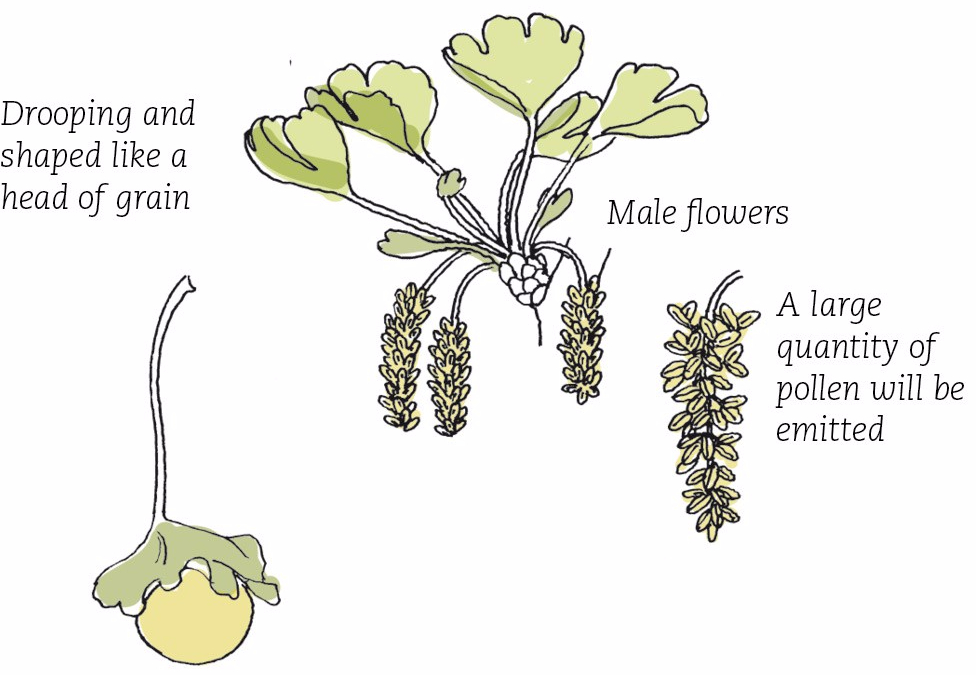 A species that is rarely seen, but depends on the environment and circumstances. A variety of the Ginkgo where the flowers and fruit form on the edge of the leaves.
---
Take air layer (June – July)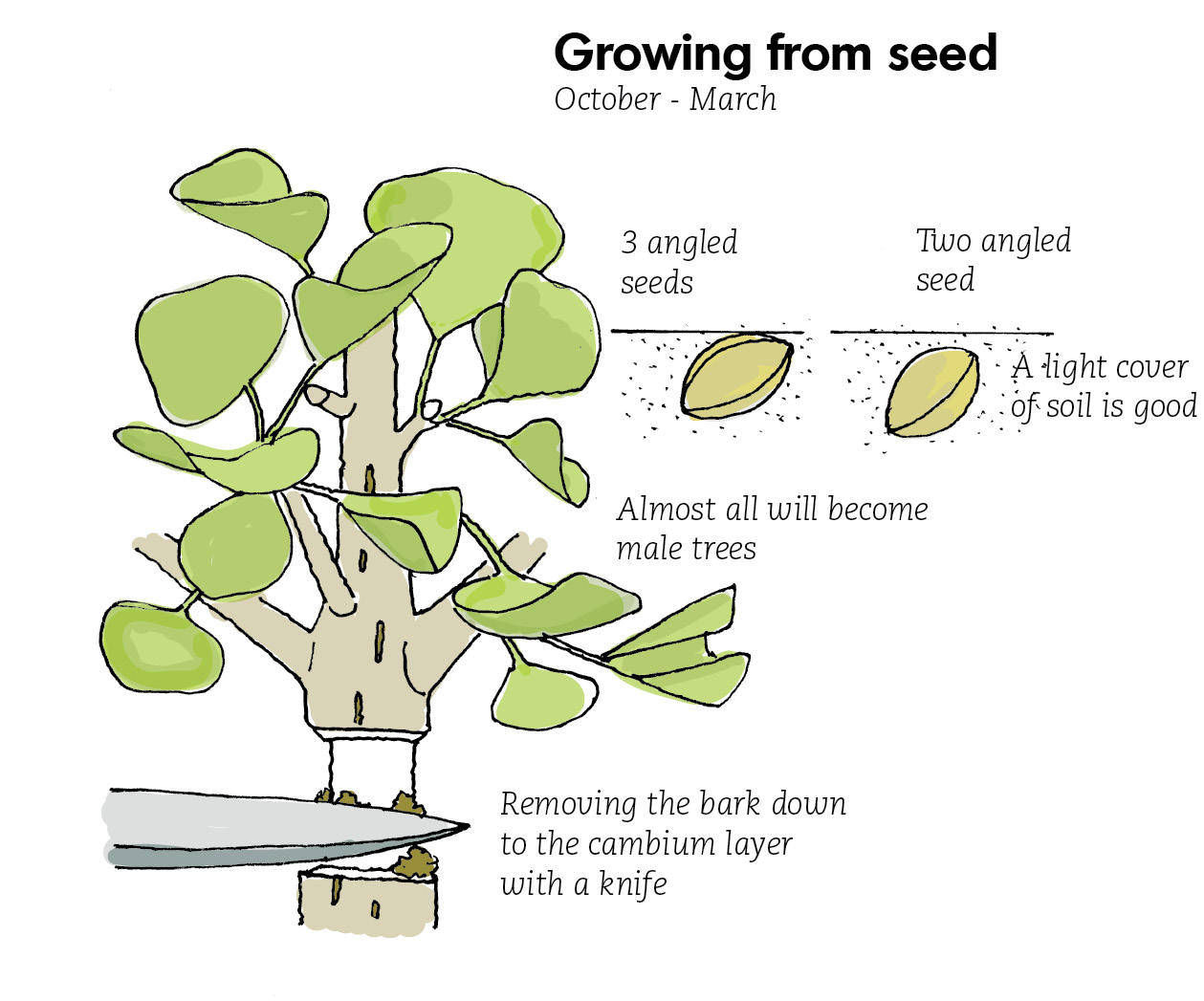 ---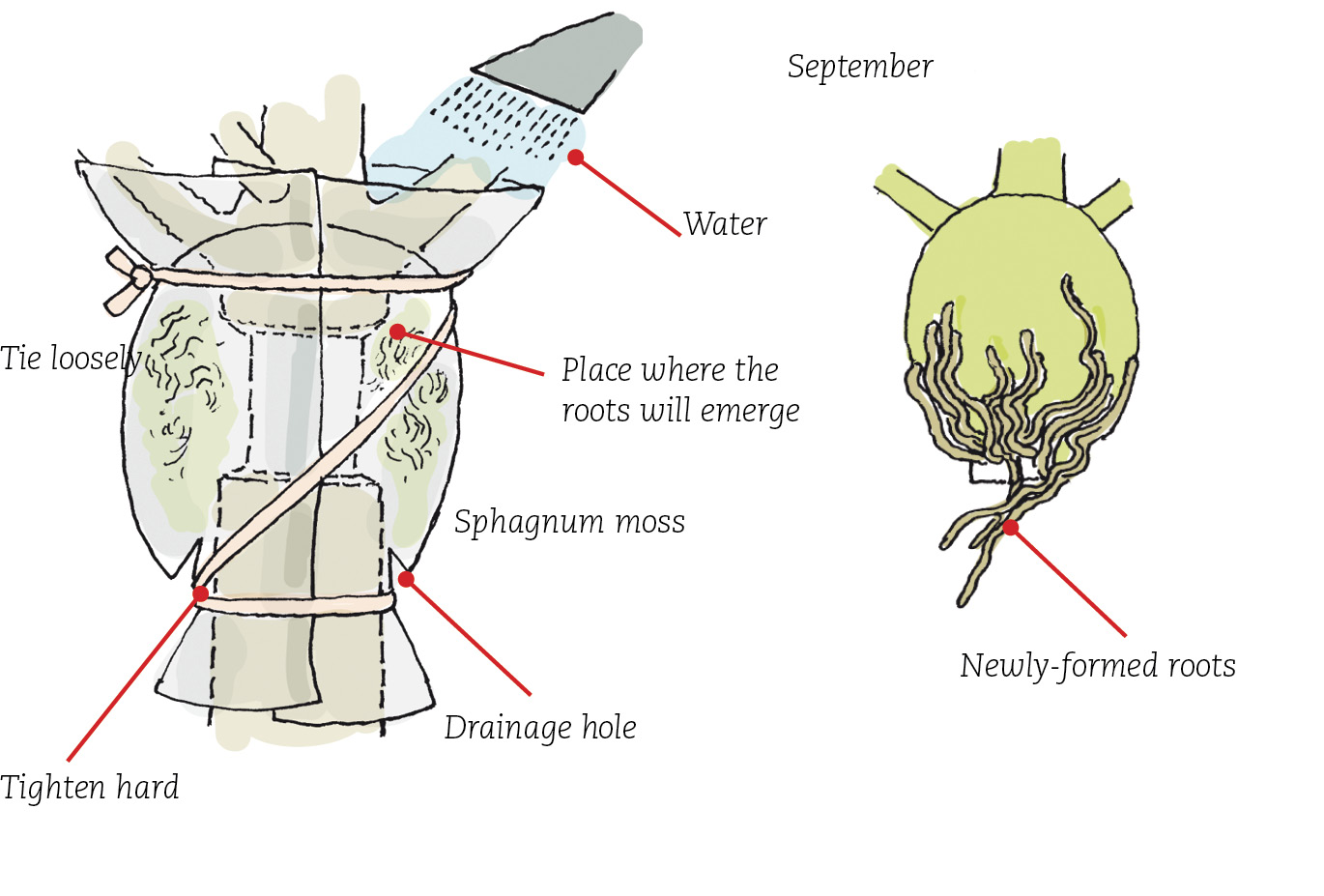 Plant it in a pot leaving the sphagnum moss in place till the following spring, then repot to remove it.
---
Fruit forming October and November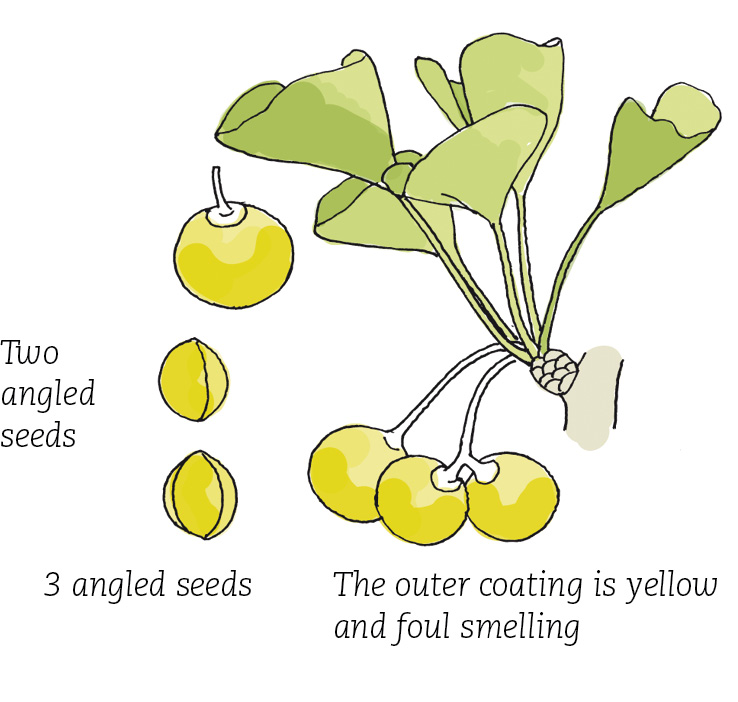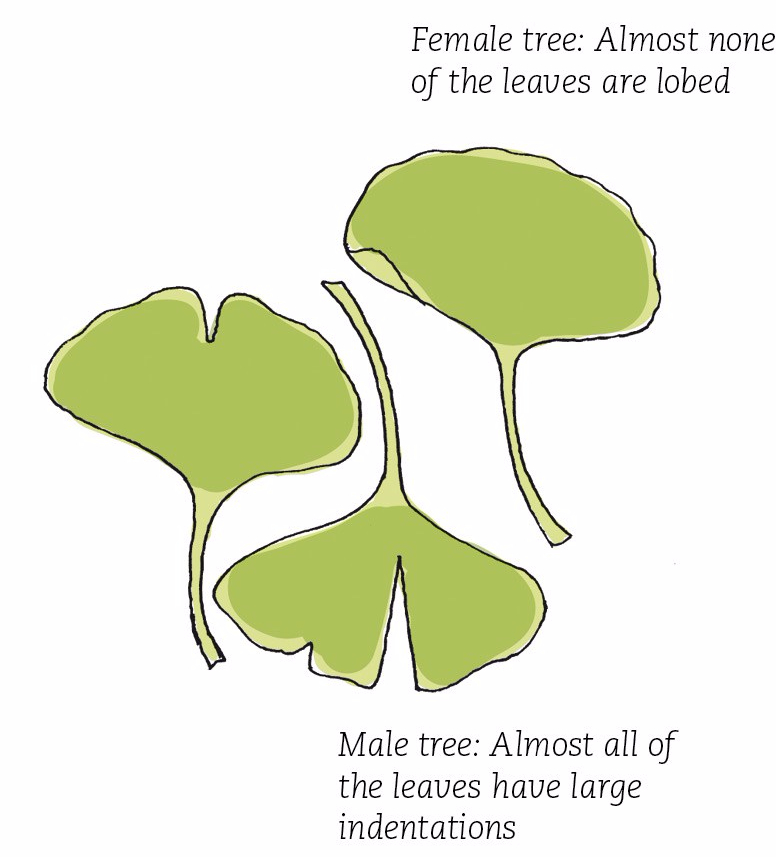 Chi chi Ginkgo has a small indentation in the centre that forms two lobes. The same indent can be seen on male and female trees
Cuttings June – July. A cutting taken from a female tree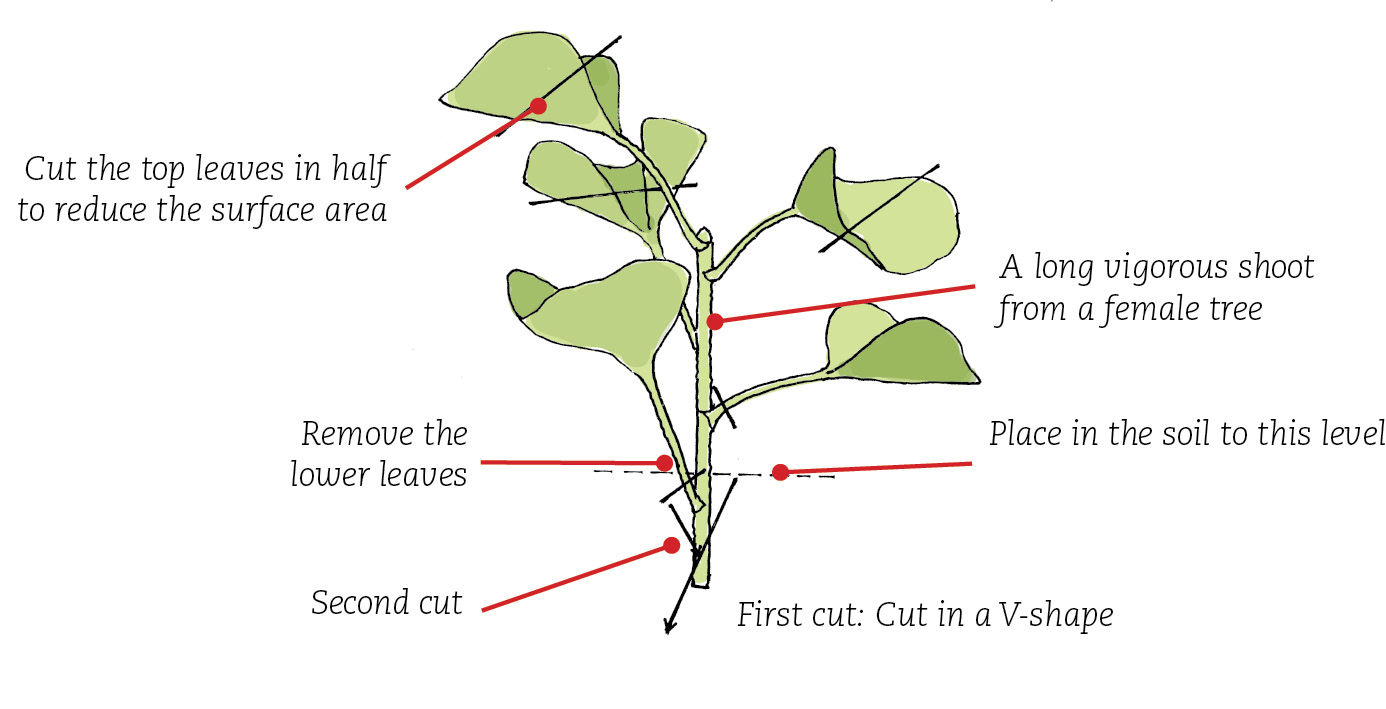 Place vertically in the central part of the pot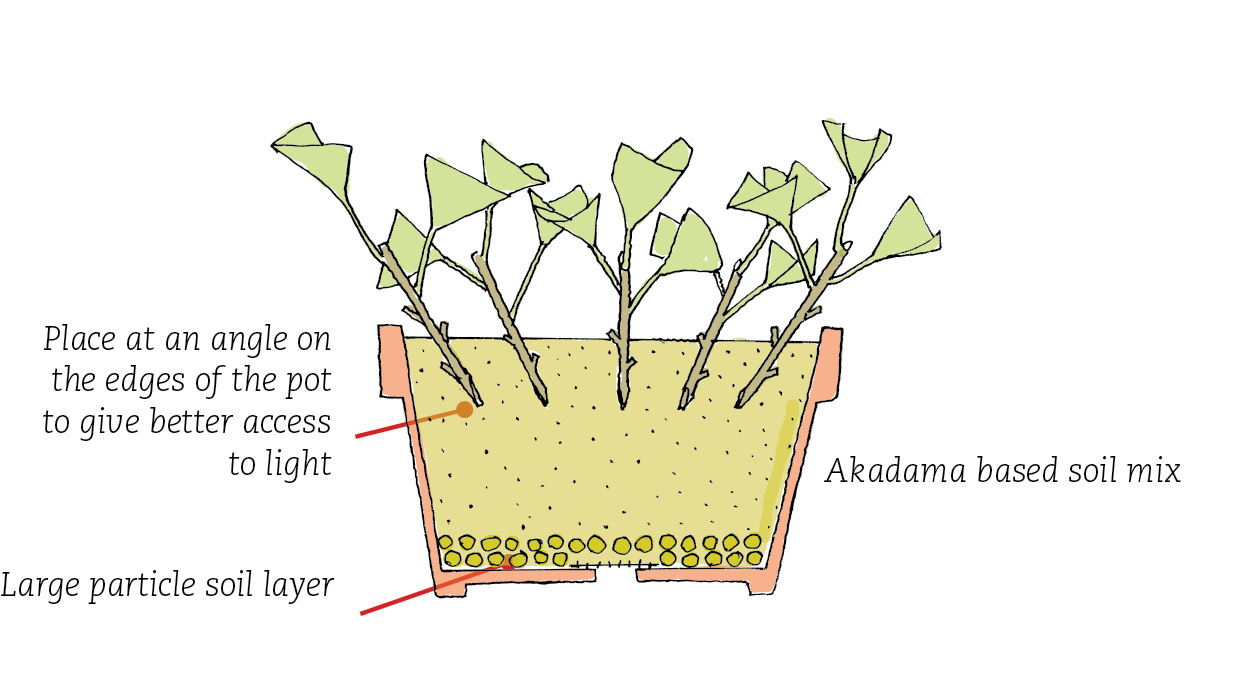 Wiring the trunk, second year June – July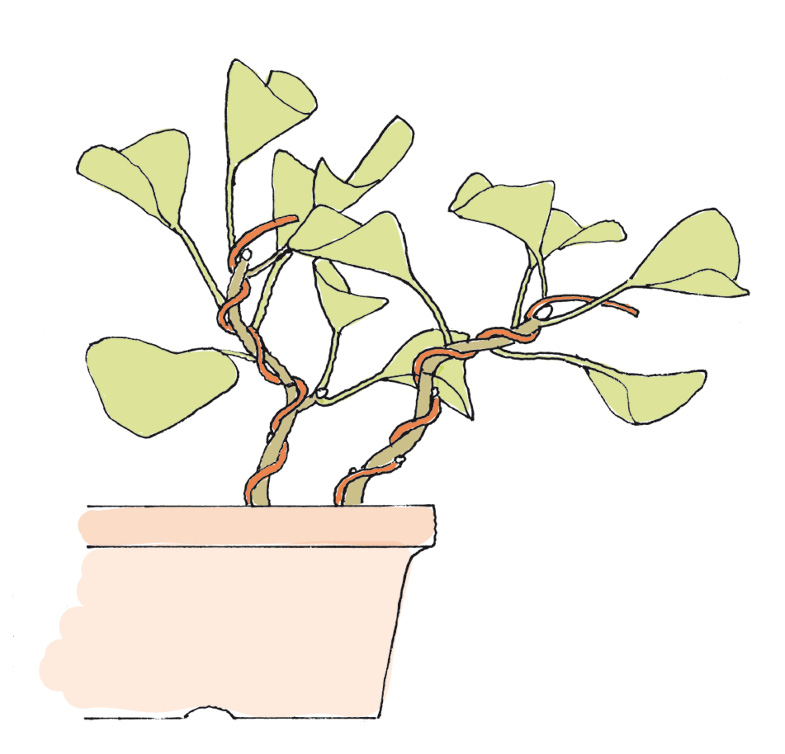 ---
Wiring the apex June – July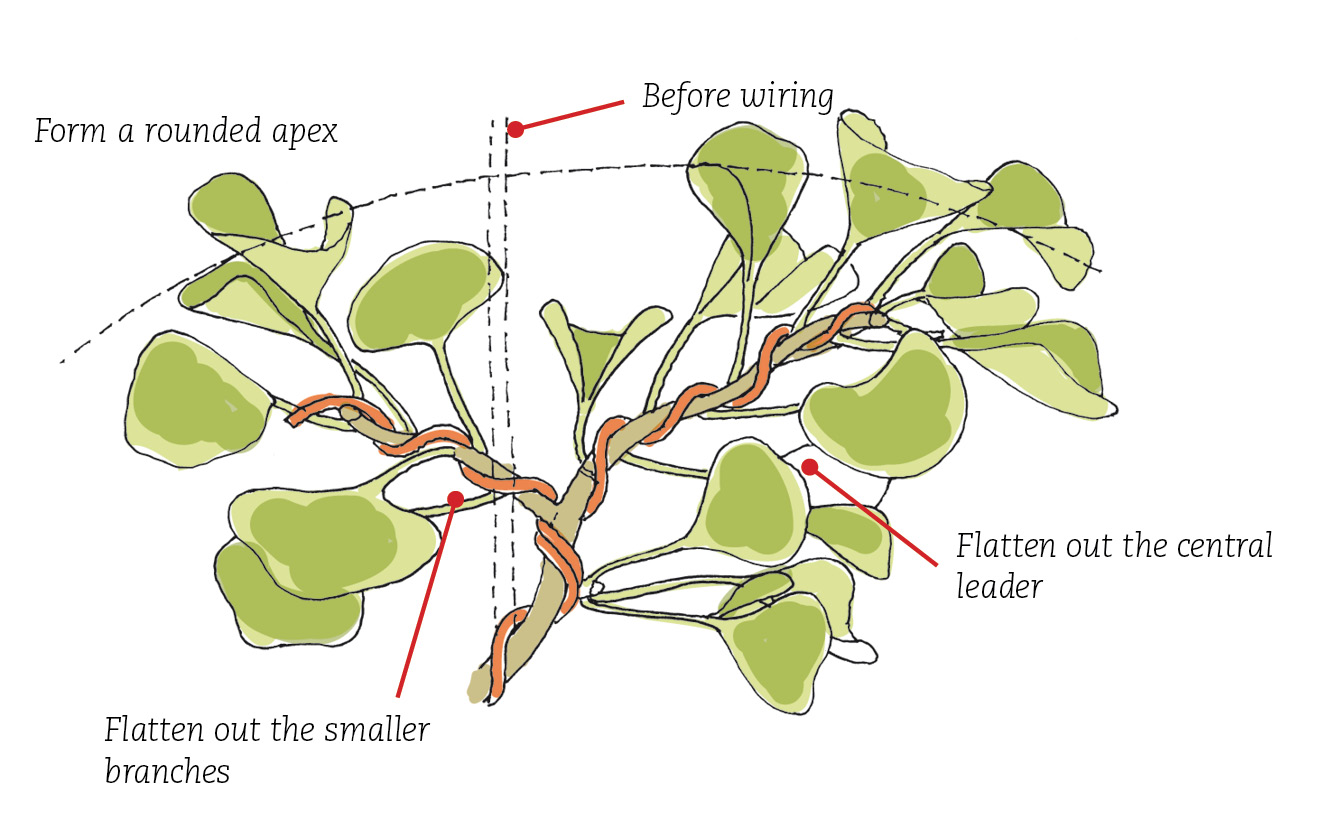 ---
Repotting, third year March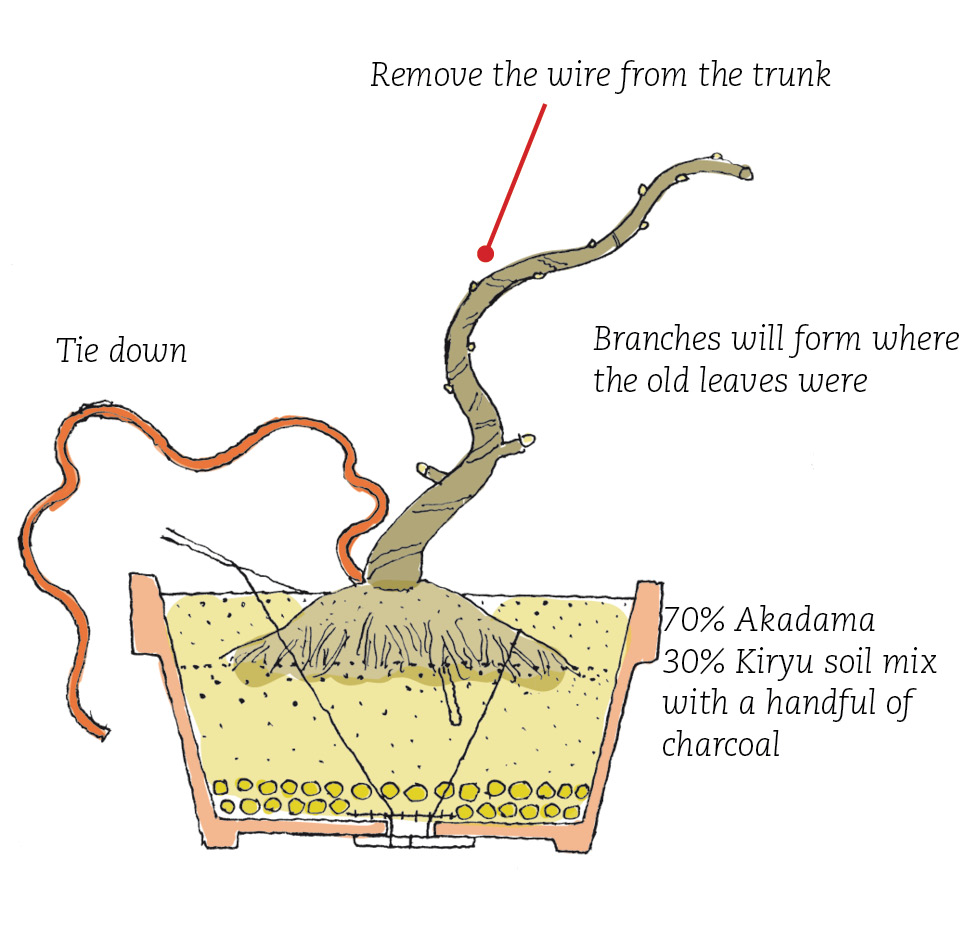 ---
Pollination method April – May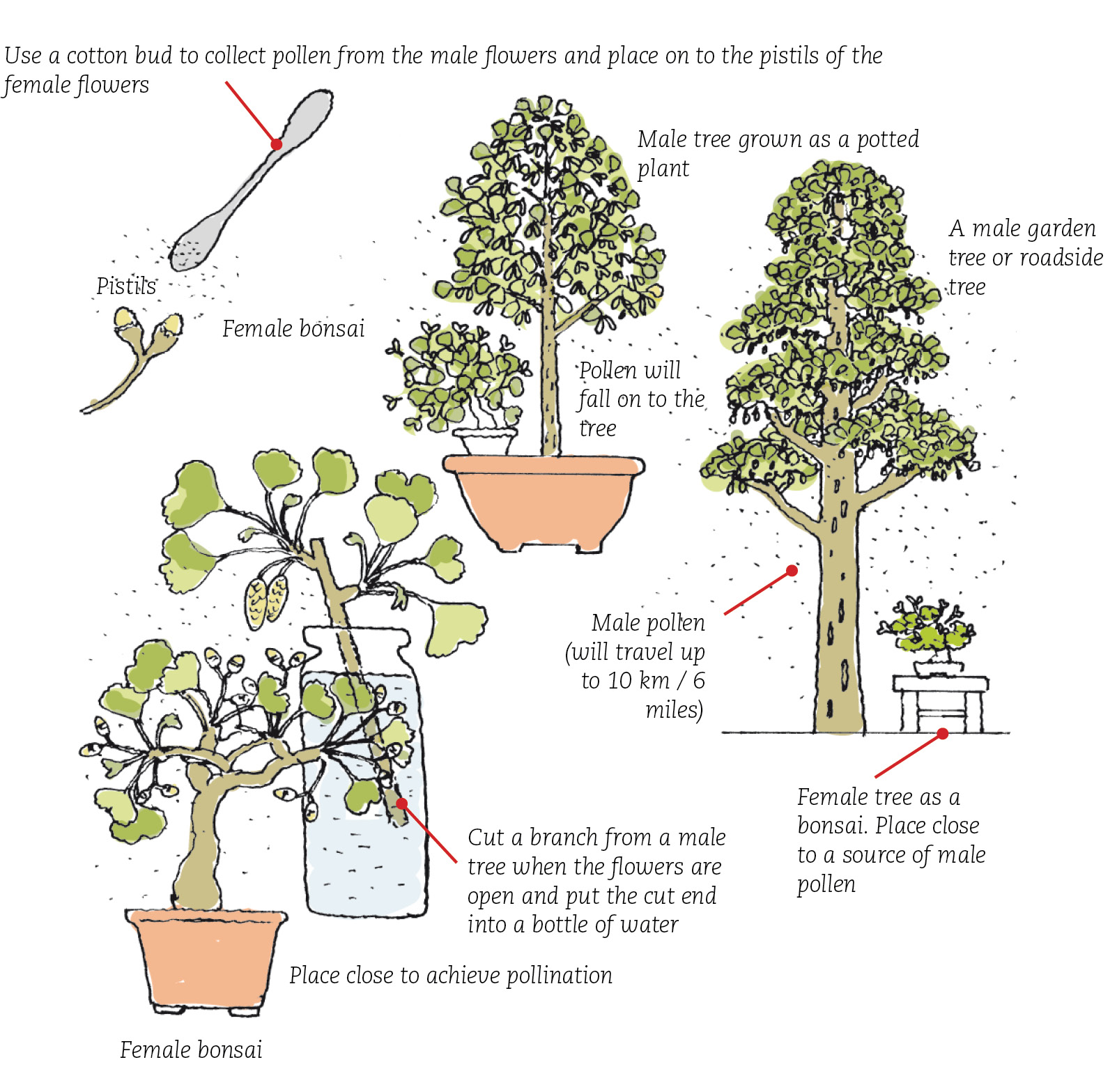 Pruning During the dormant season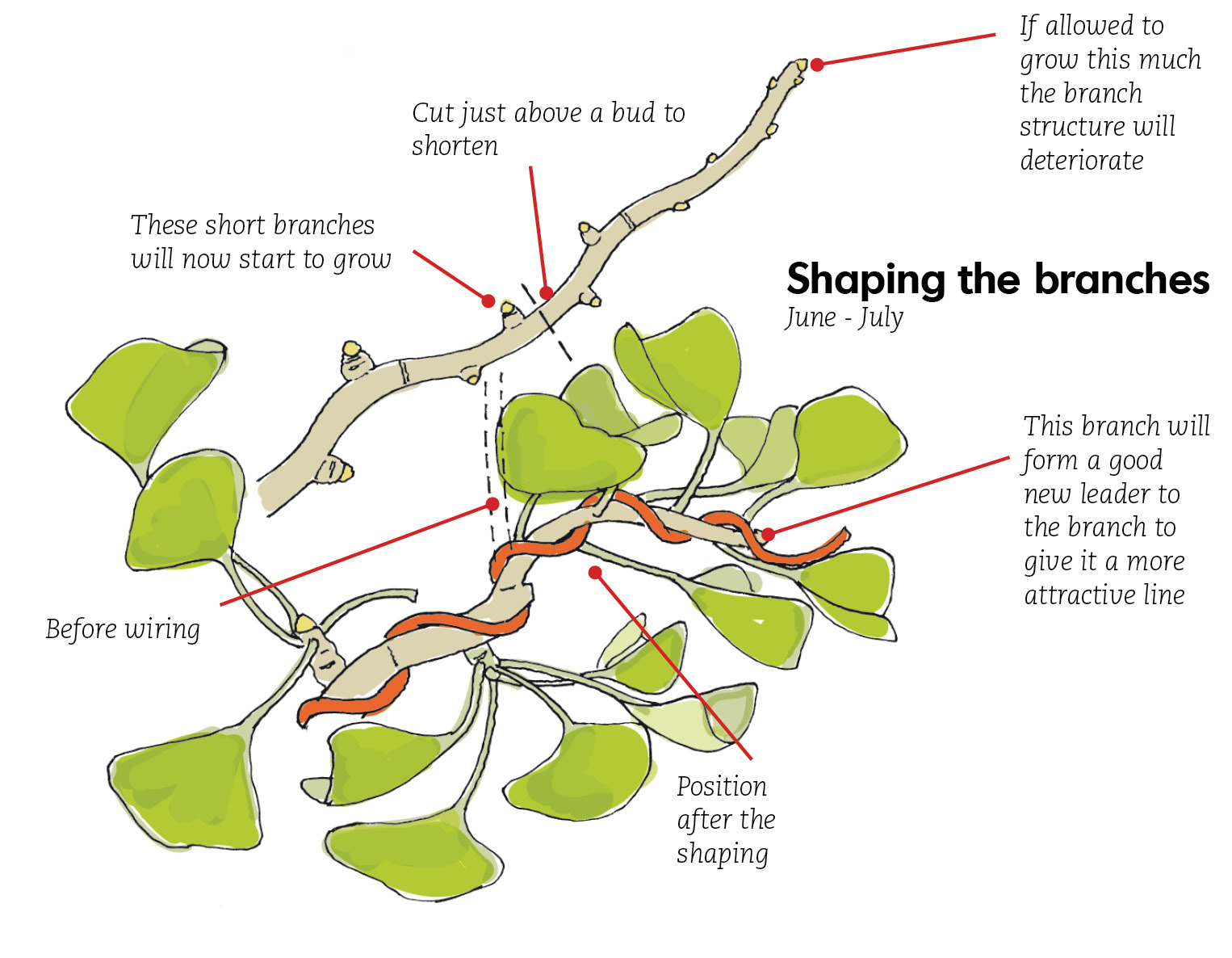 ---
Repotting March
Repot every year or every two years to prune back the strong, long roots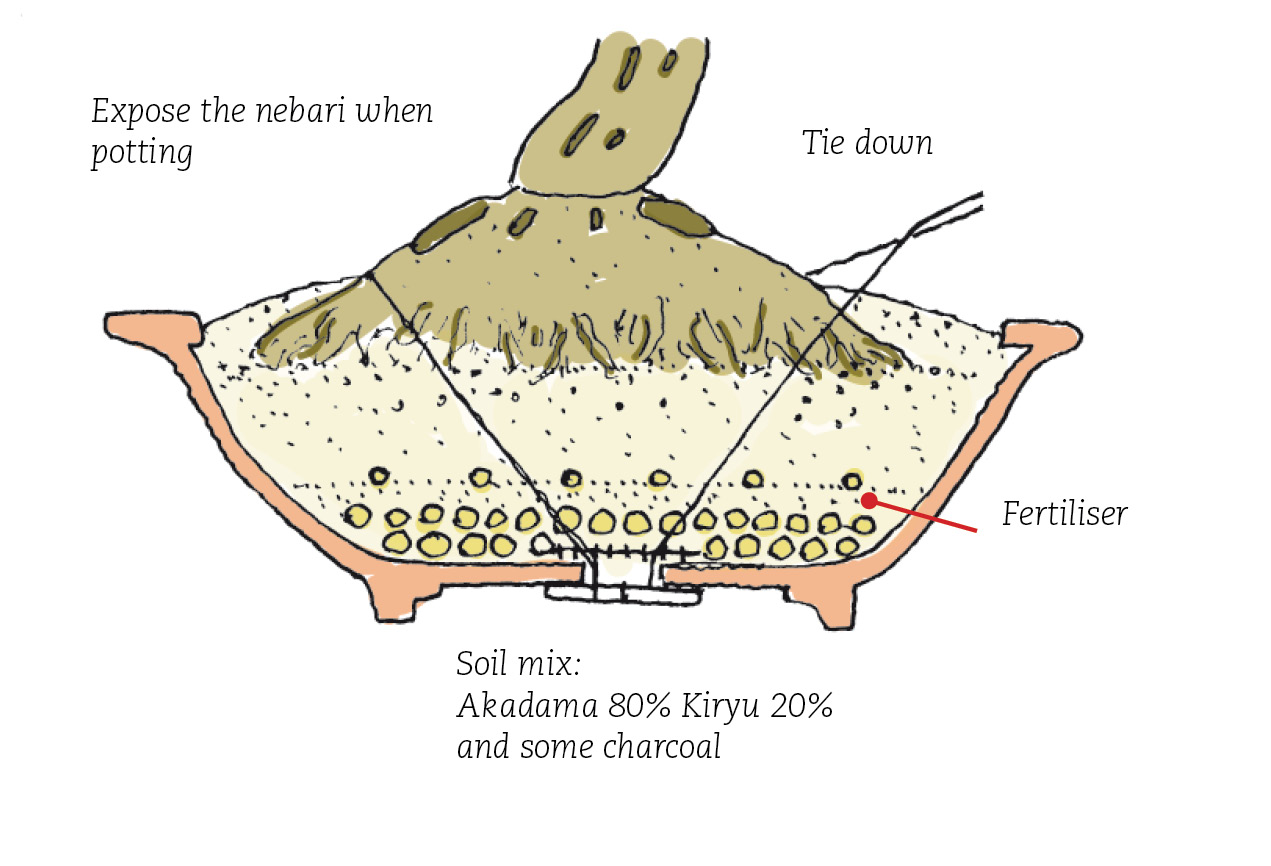 ---
Fruiting tree
From a cutting taken 7-8 years earlier in October – November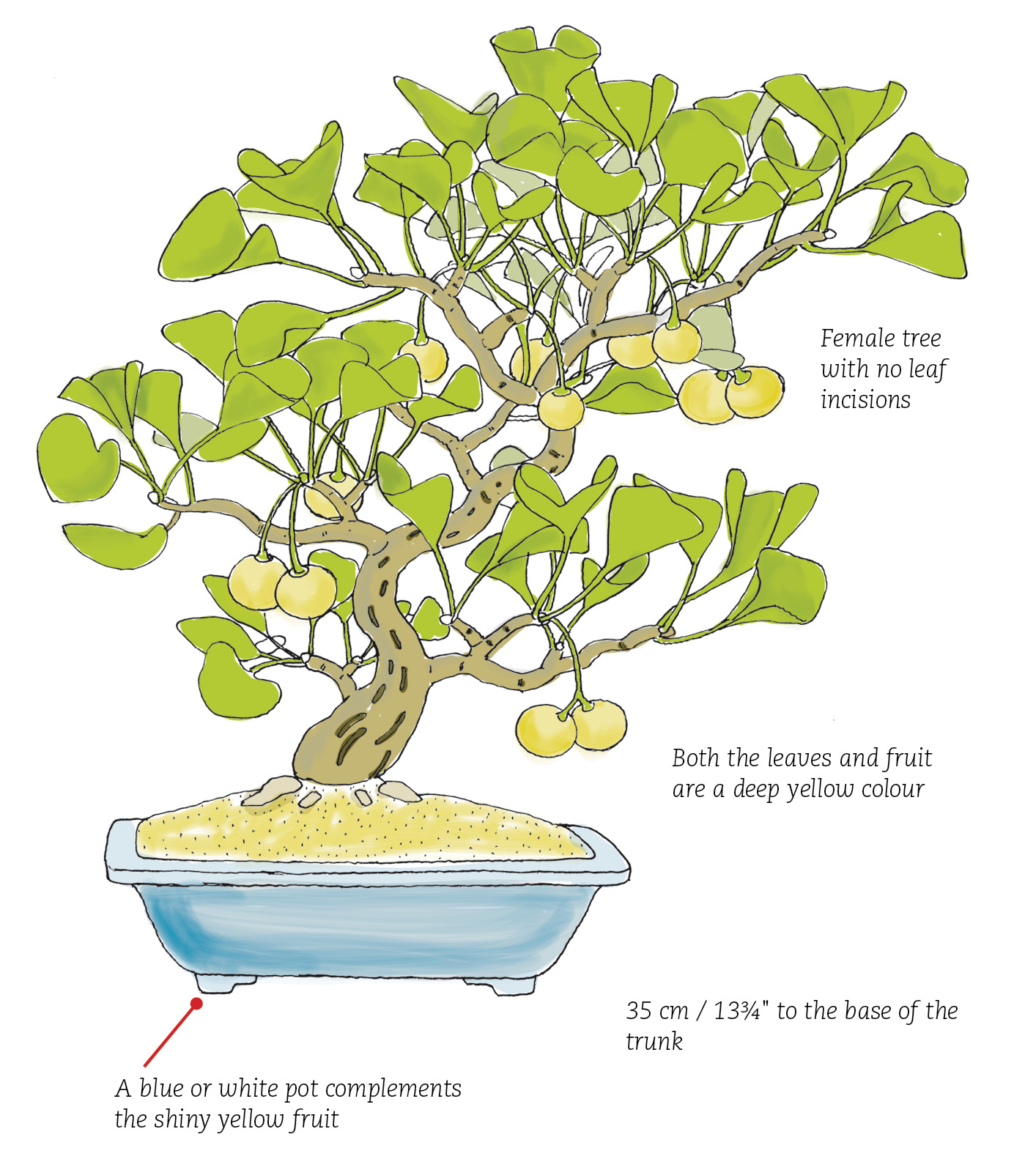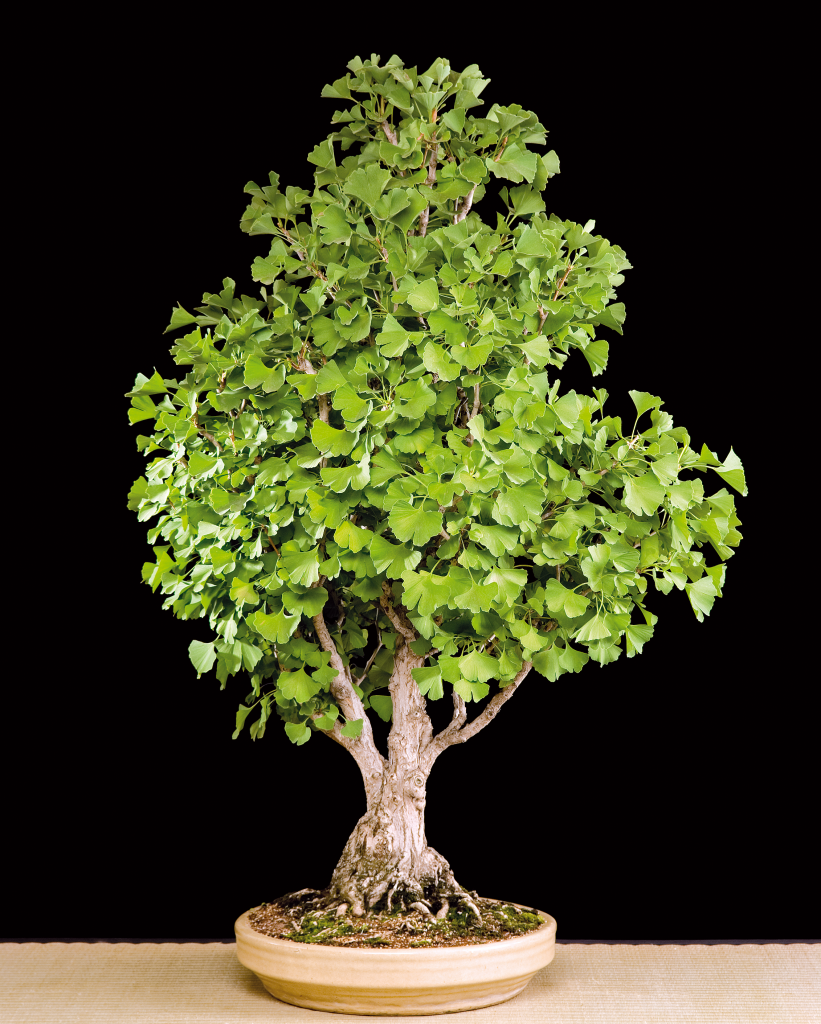 ---