Mike Lane's story of a buttonwood and his best ever decision.
Sixty Seconds. This was all the time I needed to make what would be the most important decision of my life. I had been working for several years in finance, pursuing a career in the stock market, when during the holidays I was given a small bonsai.
As most inevitably do, the poor juniper died. A casualty of a curious yet uneducated hand. Undeterred I did more research and much to my surprise found that an established and well-recognized bonsai nursery existed right in my own town. I planned my first trip shortly after to Wigert's Bonsai in North Fort Myers. Florida to get a better look at real bonsai.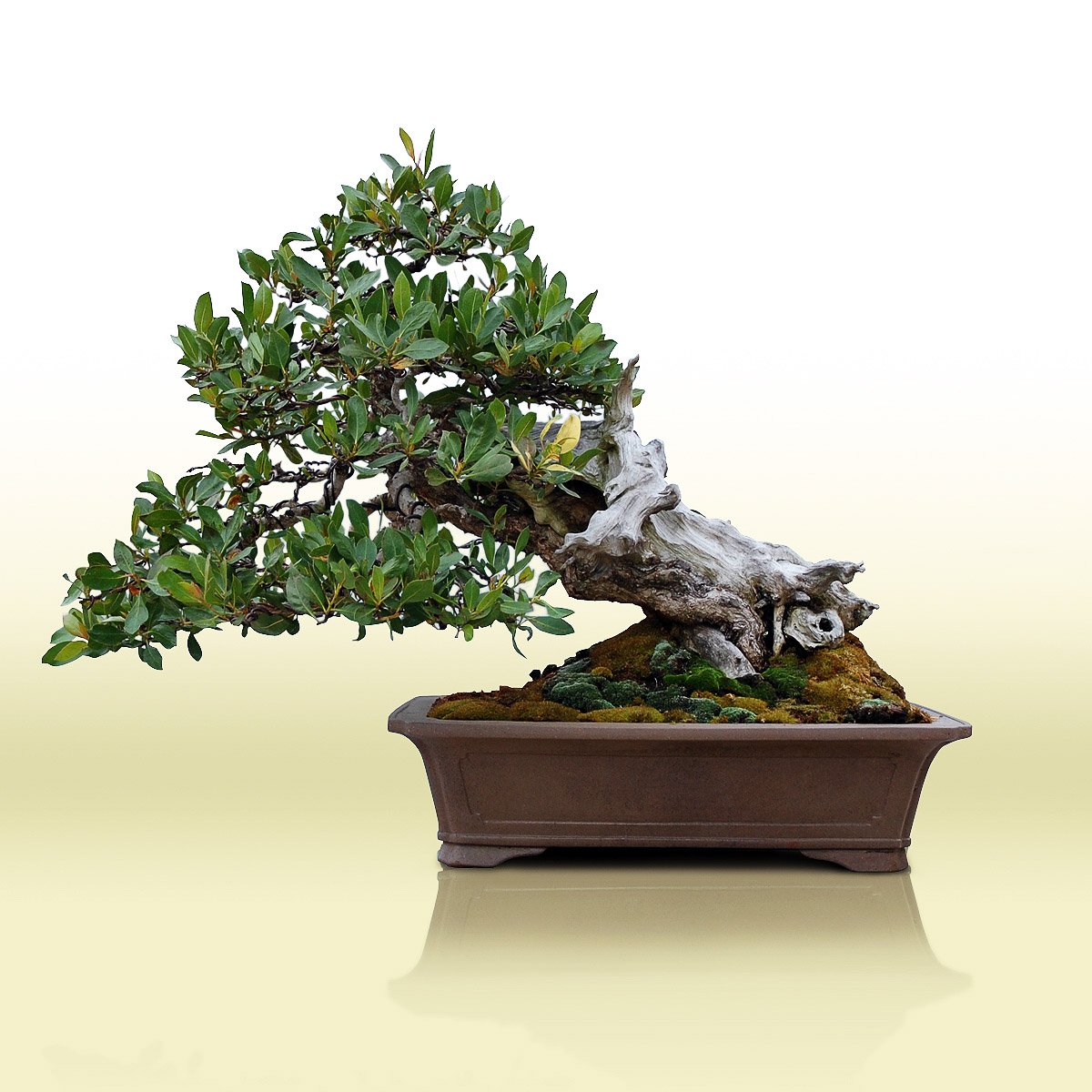 While there taking in the wonderful colours present on many bougainvillea and the many aerial root banyan bonsai, I came across a tree that would change the very way I live my life. I sat staring for a moment at a huge buttonwood with brilliant white driftwood and a muscular, bark-covered life vein that twisted and undulated through sun-baked deadwood. Being raised in Florida this is a common scene on the many barrier islands and mangrove estuaries and is a staple for water venturing Floridians. I decided in that very moment, without really a second thought, I would dedicate my life to a pursuit of learning and teaching the art of bonsai. That moment is one I think of often and to this day share a bond with the buttonwood that I share with no other tree.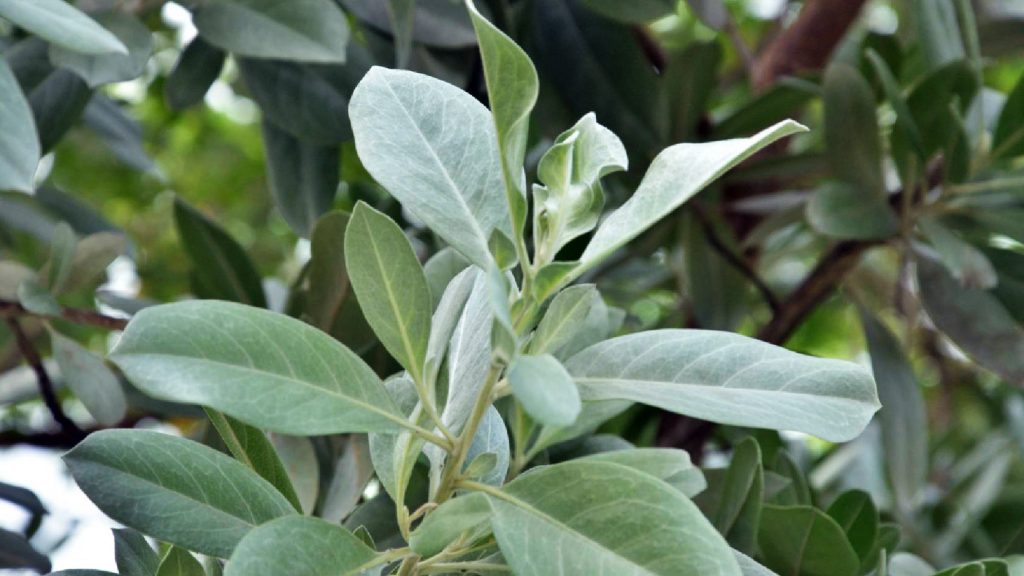 Mangrove shrub
Known by the botanical name Conocarpus erectus, buttonwood is a mangrove like shrub that grows along coastlines and estuaries throughout tropical and sub-tropical regions. They are naturalized in Florida and have come to make up an integral part of the Florida mengal, or mangrove eco-system. It is typically growing further out of the water and on slightly drier land than the other native mangrove species. It produces small non-showy spherical flowers that mature into the button like fruit. At the moment only two species are formally recognized; however, research is lacking regarding the taxonomy of the conocarpus genus. Other variations or species seen in cultivation are the silver buttonwood conocarpus erectus sericeus and cardsound, or narrow leaf buttonwood, which might be a cultivar, or an entirely different species.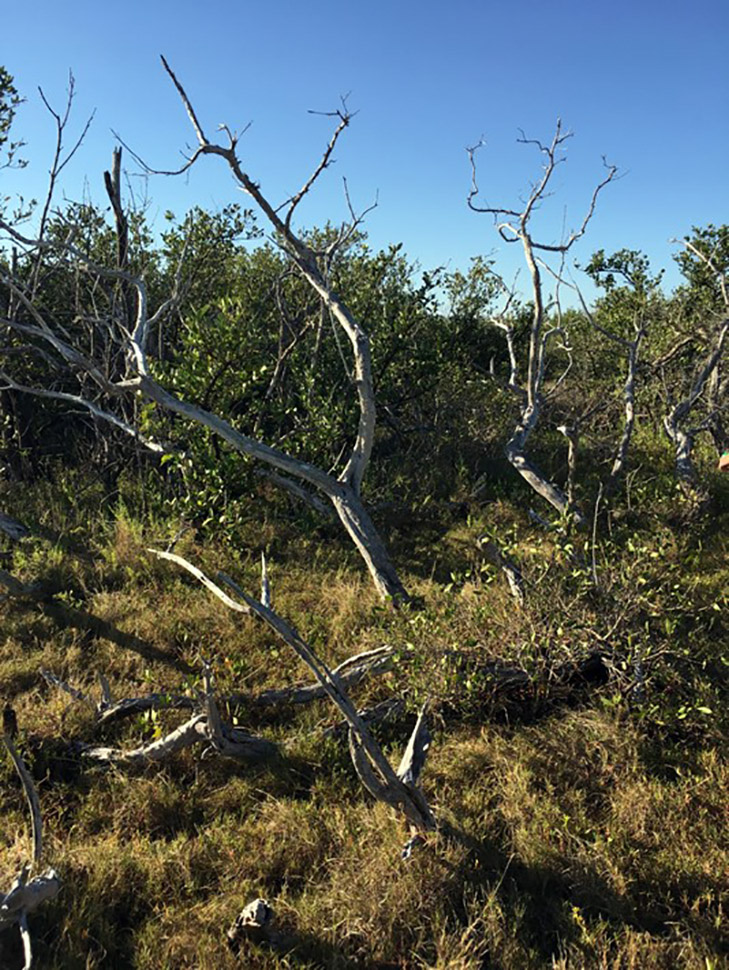 Saltwater and sun
Buttonwood has a special place in Florida bonsai and is considered the premier yamadori, or collected material, in the regions where it grows. Prized for their weathered trunks and exaggerated live veins buttonwood can be found in all manner of shapes, often complete with interesting twists, odd turns, expressive deadwood bleached by years of saltwater and sun. These trees can sometimes be centuries old and should be revered and respected whenever encountered. It is out of this respect that, when working on collected material, compromises are often made to make the very most out of the material. Aside from the storm battered and rugged trunks, buttonwood branches well and the leaves readily reduce in size to work with even shohin designs. As with all collected material, buttonwood often present slightly different growth habits and leaf shapes unique to the tree collected. Shapes range from round, almost oval leaves, to pointed and spear like forms.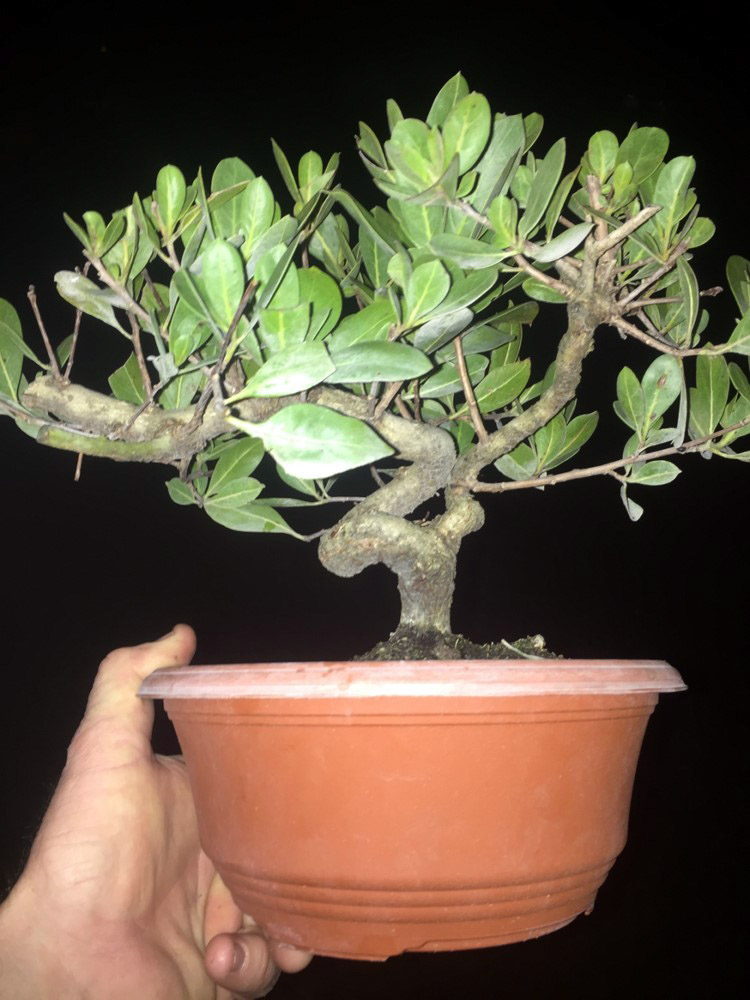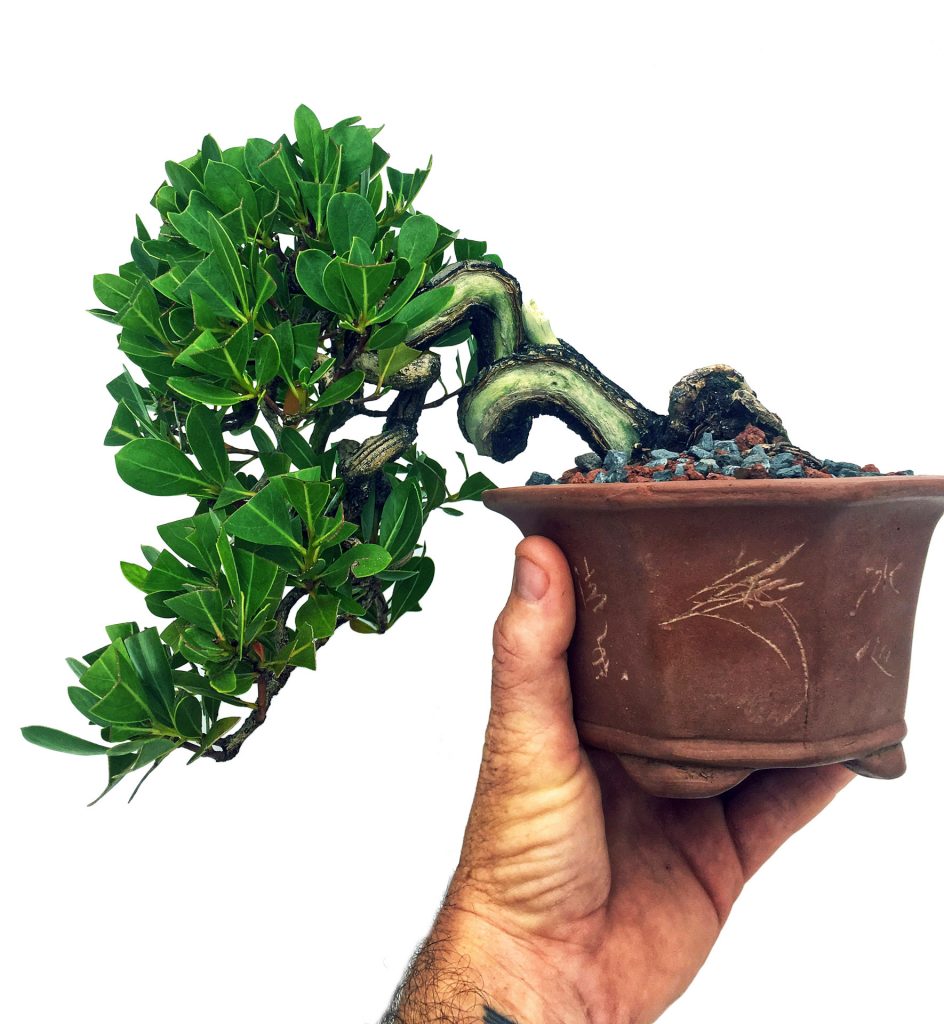 Driftwood style
Due to the beautiful deadwood present on them in nature, they are almost exclusively grown in the driftwood style. Similar to the way that junipers are trained for this style, I wire the young material and place many random twists throughout the trunk and branches. Once the trunk is an inch in diameter, or more, I place shari to the front and back of the design. Some of the branches that were wired and twisted will become future jin. I personally also approach the foliage with more of a coniferous aesthetic bringing branches down past horizontal and creating strong pads over time. As trees approach refinement I begin leaf pruning every 7-10 days during the growing season. Bigger leaves are attached to strongest growth and so by half cutting we slow them down a bit and allow weaker branches and buds the chance to catch up. Over time this will reduce the leaf size as the energy becomes more evenly distributed.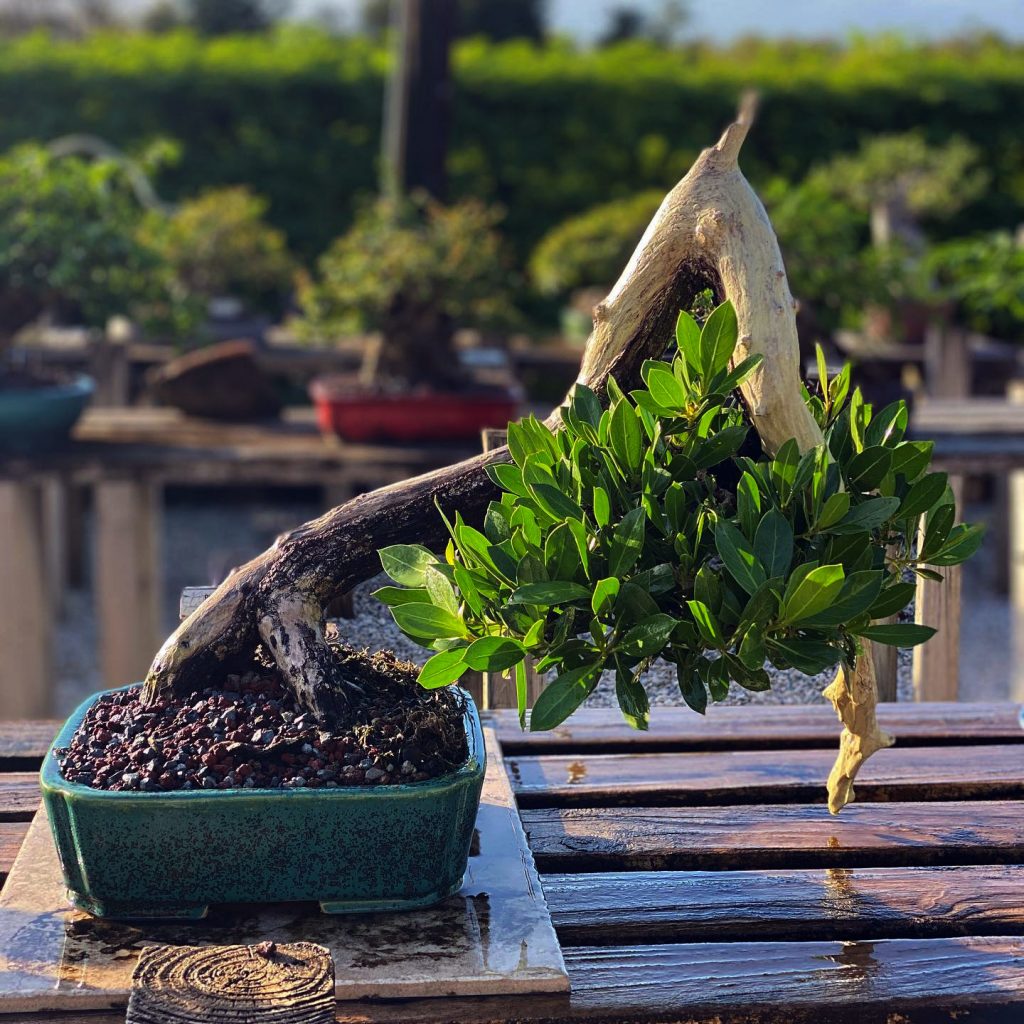 In the water
Buttonwood, often referred to as 'mangroves', has garnered a reputation that they are found growing submerged in water. This is only partially correct. Although they can at times be found growing with their roots in the water, this is not the norm and is usually a result of tidal movement or flooding. In fact, as mentioned, of the four trees that make up Florida's mangrove eco system, the buttonwoods grow the furthest in from the water, often where they have a bit of dry land. In bonsai culture buttonwood thrive in well-draining soil. Personally, I have never had the need to submerge or immerse any of my buttonwoods for any length of time.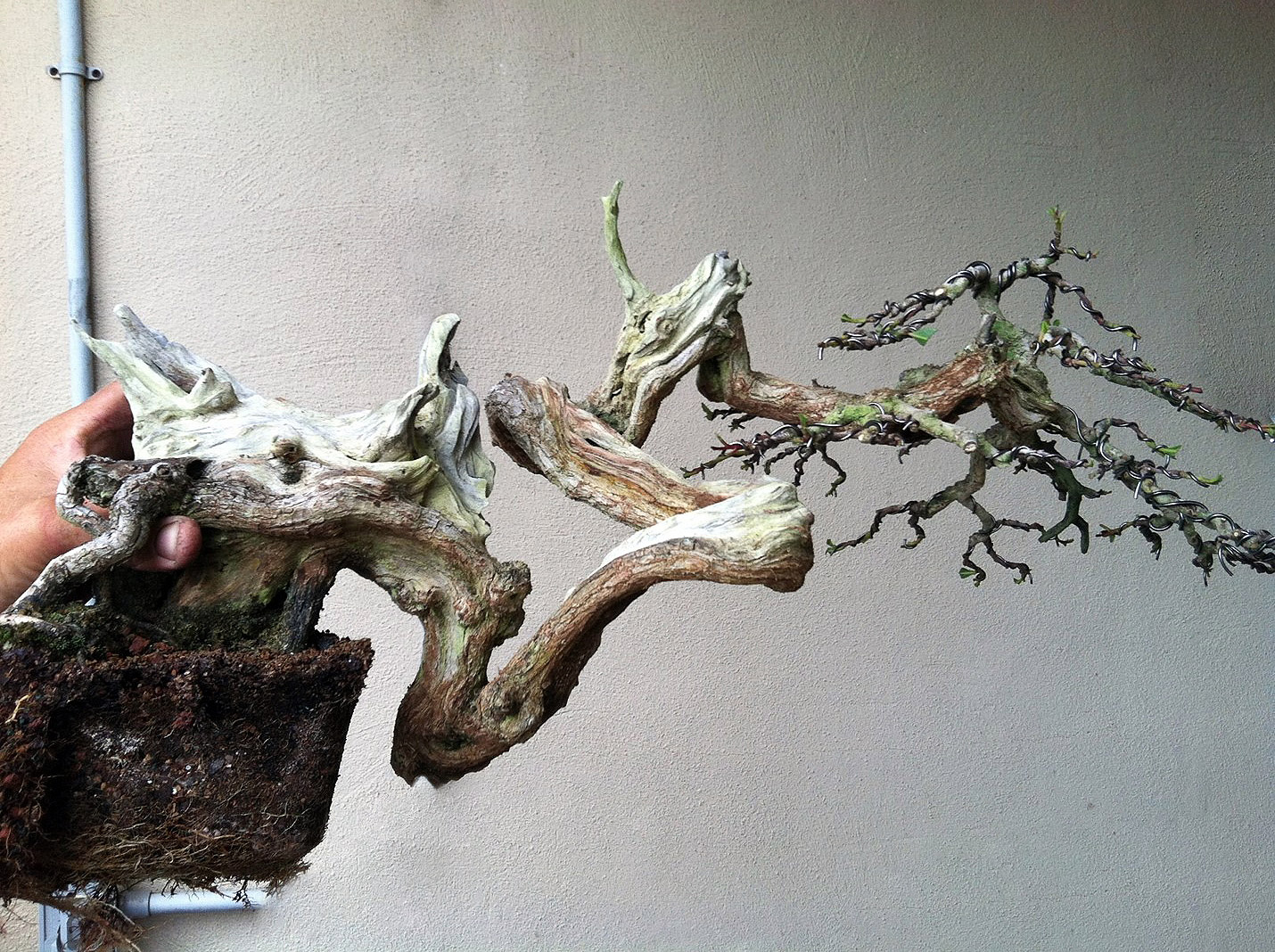 Tropical climate
Preferring warm tropical climates, the buttonwoods found growing in Florida are at the northern most part of their range and are not typically found much further north than Tampa Bay. As such, repotting is done typically when temperatures are high and the tree begins actively growing strongly following the winter season. This usually starts around May here in Florida. Buttonwood roots are extremely tender giving way very easily — during collection and during subsequent repotting. When collected, trees are often reduced to no more than a stump and so few, if any, roots are needed to encourage the tree to grow. Refined or developing trees are a different story and care should be taken to ensure enough roots remain intact to recover the tree.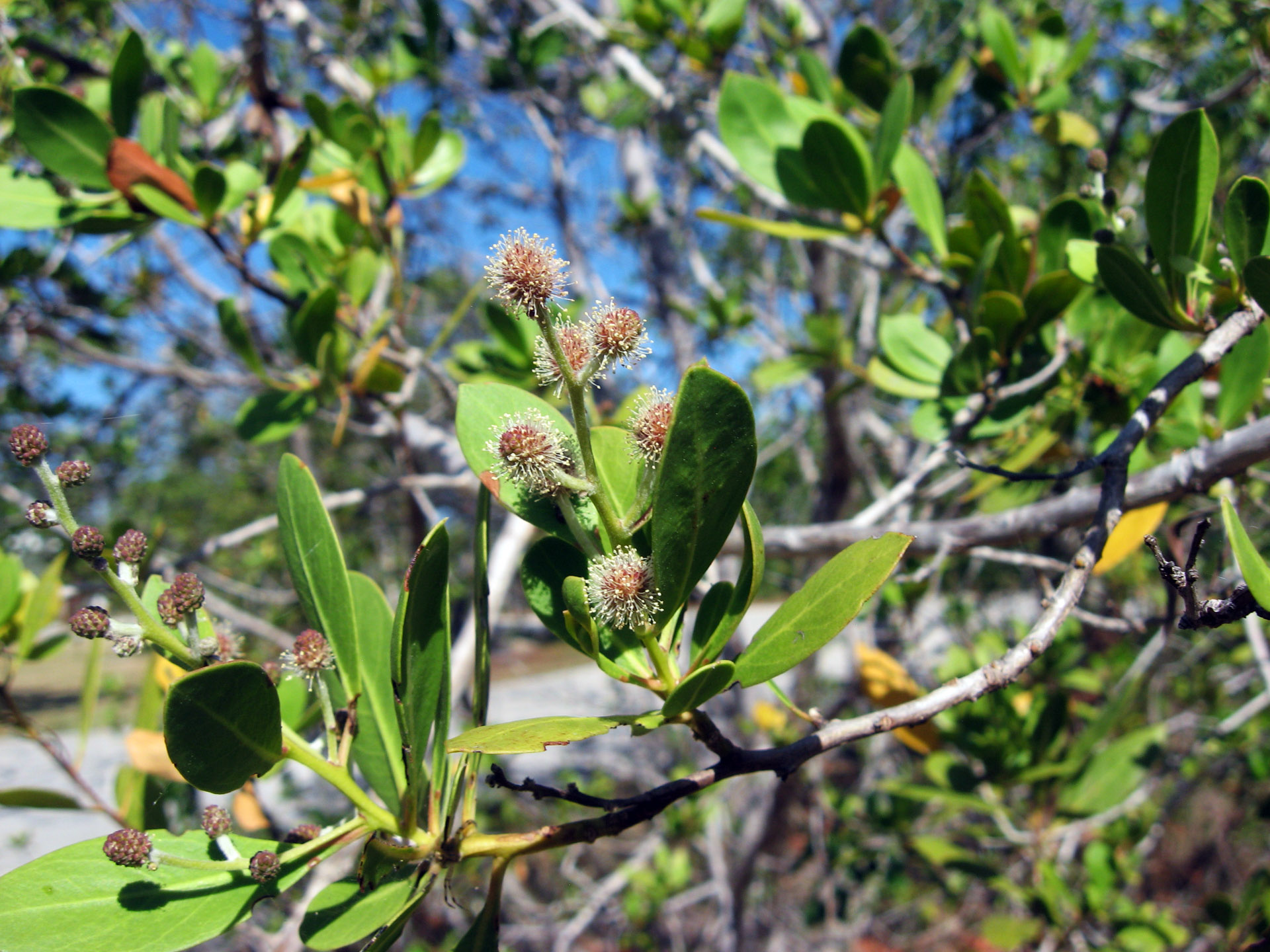 Chili thrip
Pests are a burden of every plant and buttonwoods are no different. In practice the most devastating and harmful pest encountered on buttonwood is the chili thrip. These small nearly imperceptible thrips attack new growth while it is still supple and developing. As the leaves grow larger many will be deformed and present brown streaking called rasping. If left alone often the leaves will harden off and the chili thrip will not be able to feed as easily on old growth. However, owing to the routine pruning and the following flushes of new growth, this pest becomes a big problem for our bonsai as it seems to only respond to regimented treatments of strong miticides like Avid. Other than chili thrip, mealy bug, and sometimes scale, can also be common depending on the month.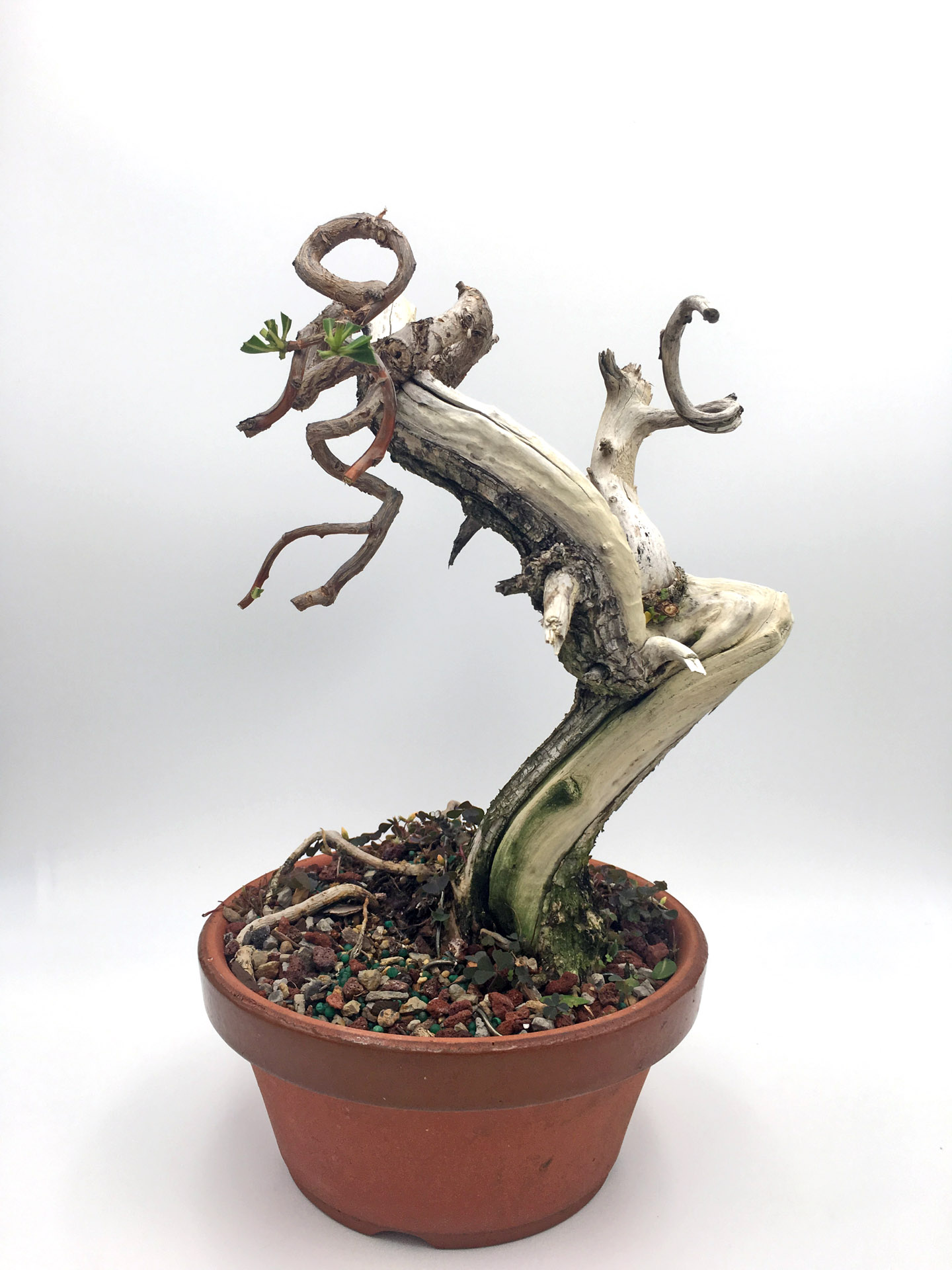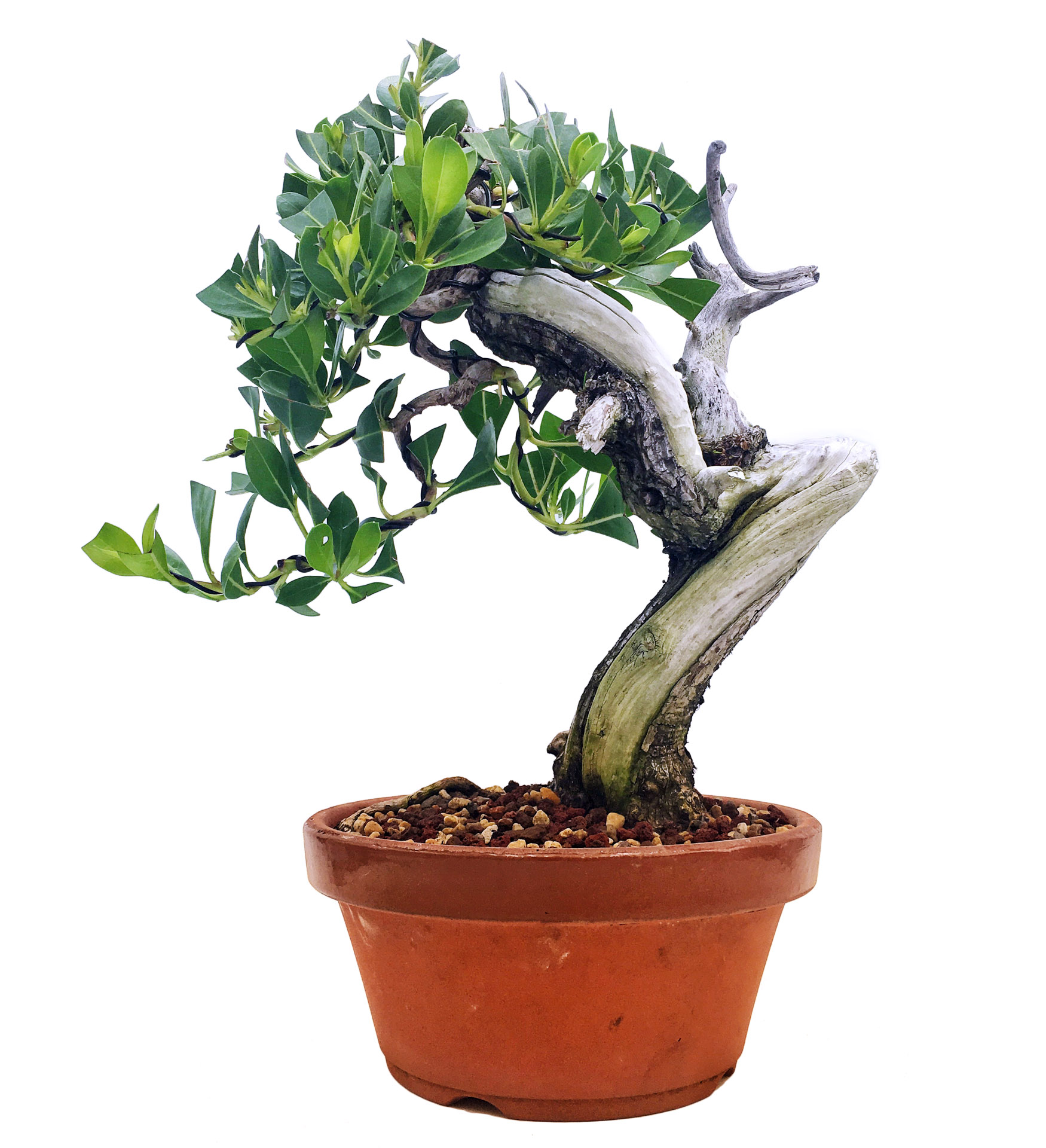 Finally
In the years following my first encounter with that old buttonwood, I've reflected many times on why it is that it had such a decisive impact on my life. Perhaps it was the deep symbolism represented in the contrast between the living and dead parts of the tree. To be honest though, the feeling was simpler. More elementary. Our native trees represent a little piece of our identity, of our culture. They give a little hint to where we come from and what we have seen and experienced. Seeing that buttonwood for the first time brought back innumerable memories. Although at the time it was overlooked, these trees had always been in the background framing some of the best moments of my life. That day, while looking at that buttonwood, I knew in my heart that I was home.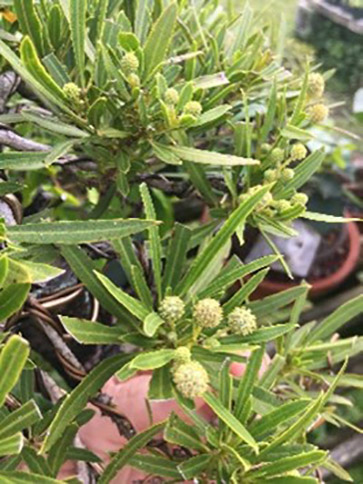 Husbandry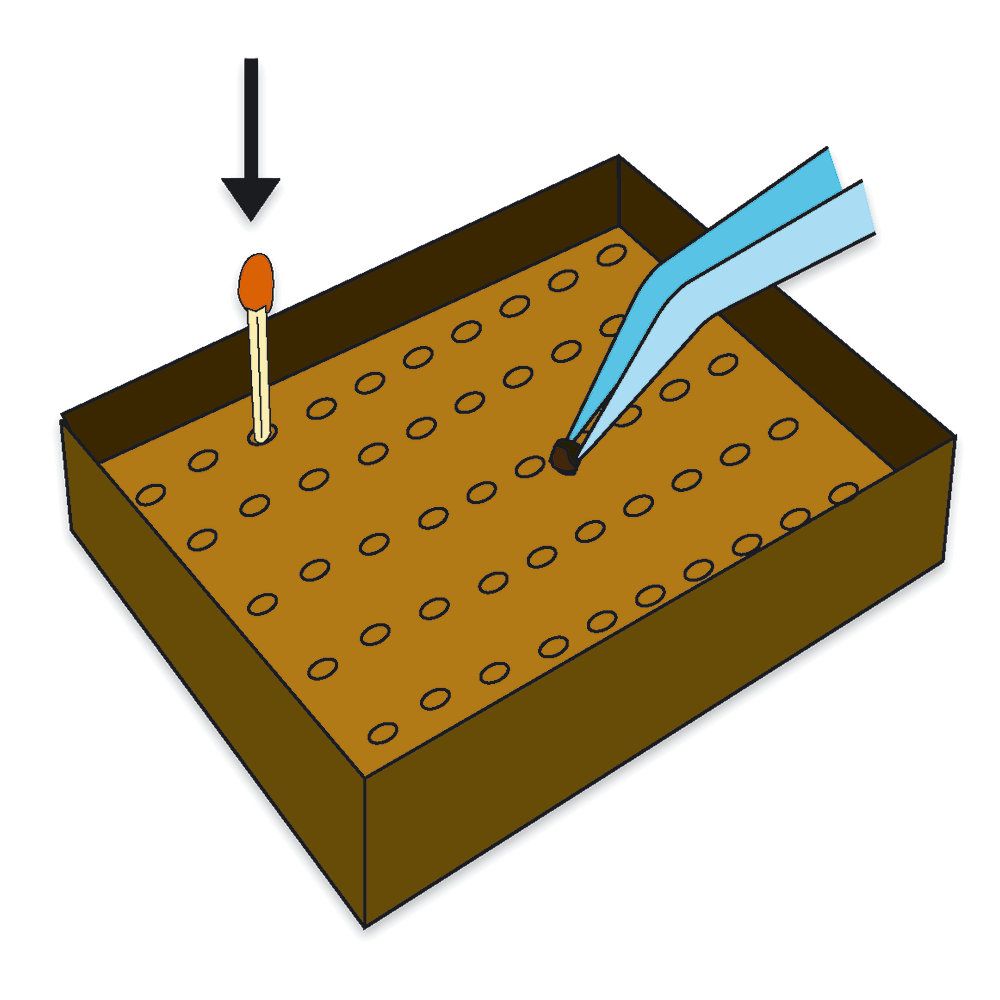 Propagate: Cutting or air layer

Placement: Buttonwood prefers full sun, but can tolerate shade. The leaves and internodes will typically be larger and colour can appear dull on trees grown in indirect sun.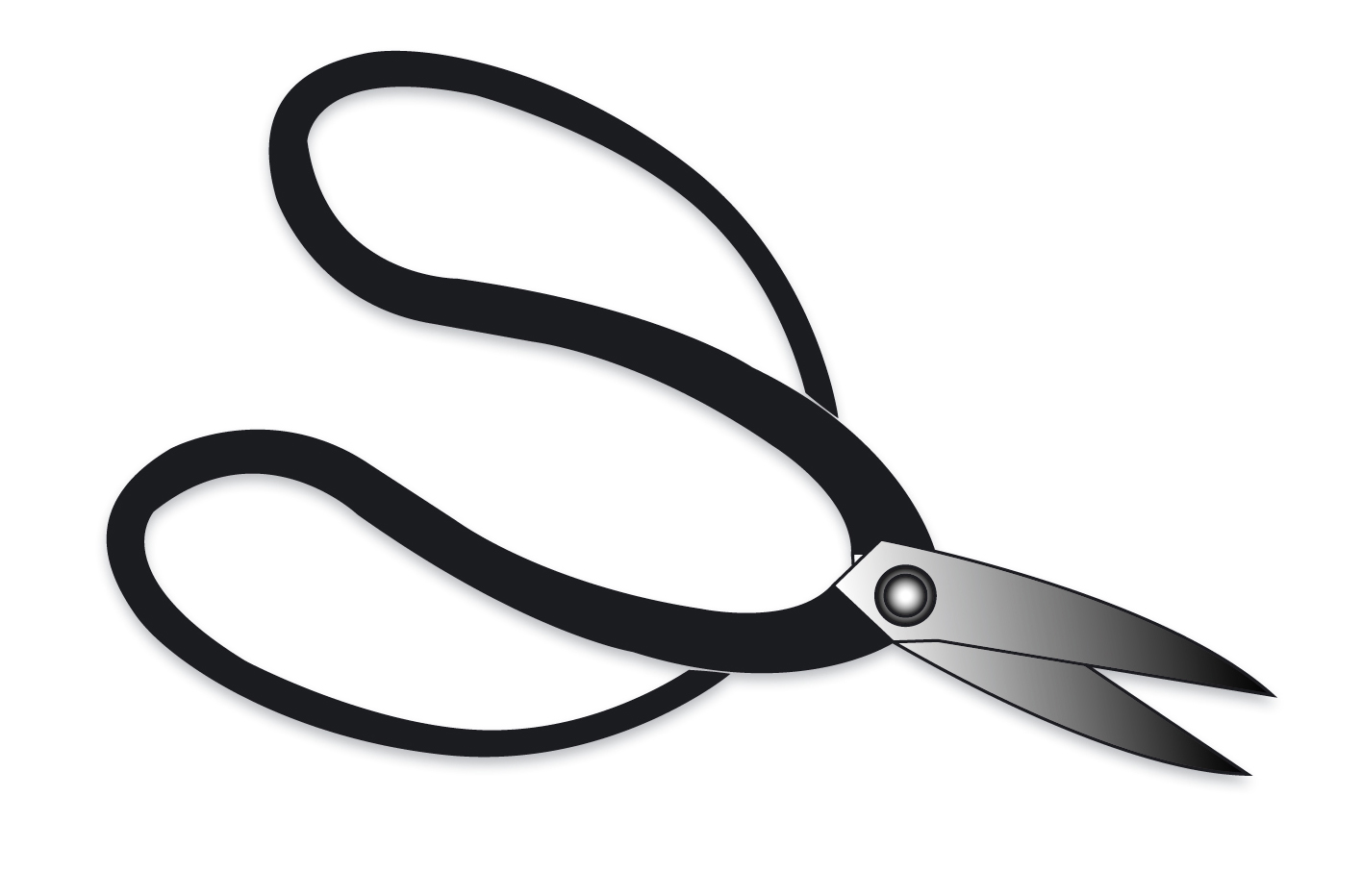 Pruning: Development pruning is carried out when structural branches have reached the appropriate diameter. Refinement pruning is done every 7-10 days during the growing season. Strong shoots are cut and or leaf pruned and weak shoots left alone.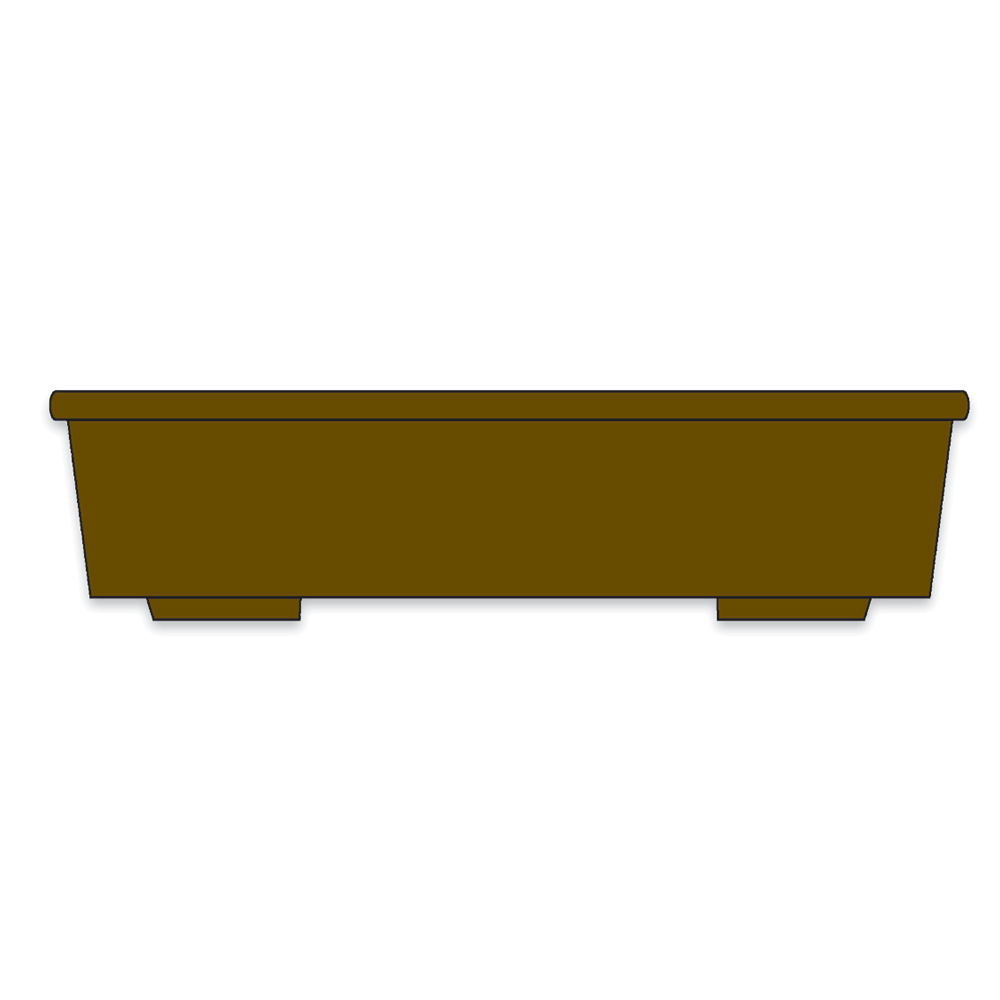 Repotting: Every 1-2 years from May to August, to maintain vigour, but longer intervals are fine and will produce smaller leaves. I have recently been using Akadama, lava, and pumice for a medium. Care should be taken to preserve as many fine roots as possible.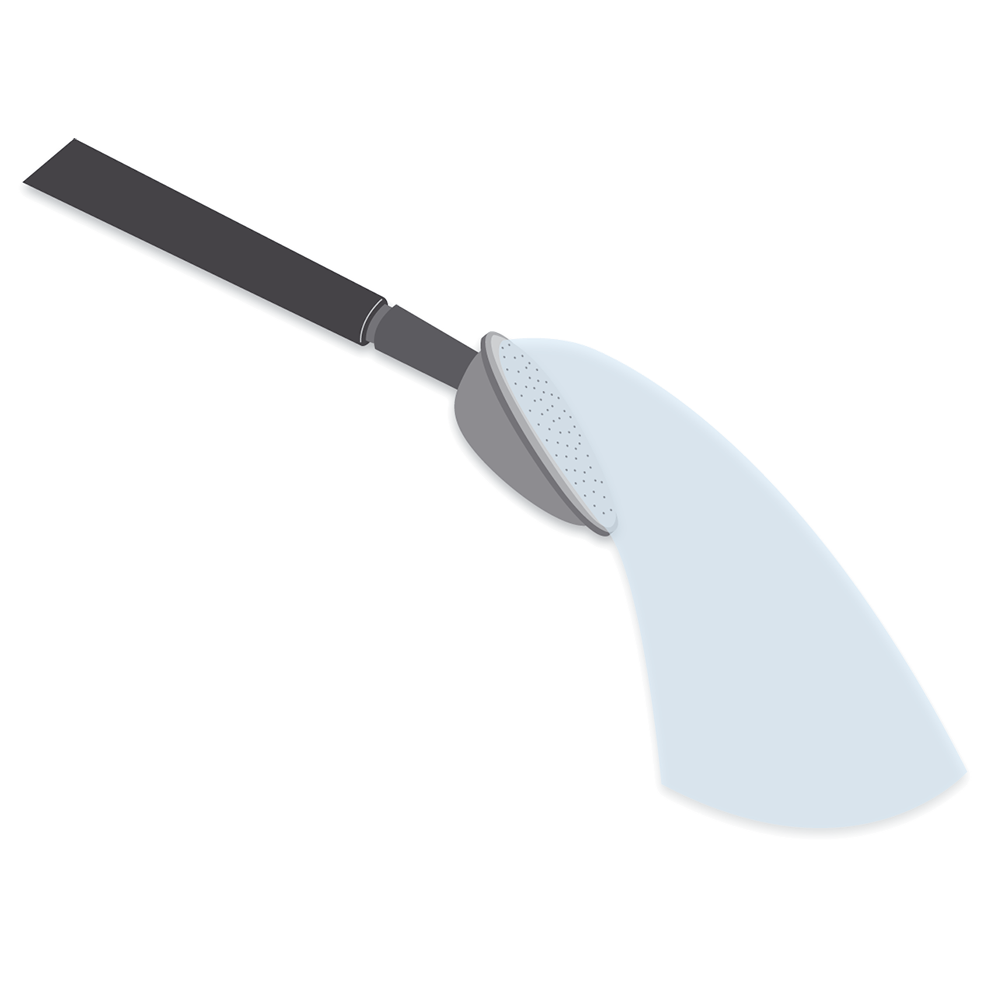 Watering: Buttonwood is a moisture loving tree and very tolerant of overwatering. Water heavily in the growing season and back off a bit during the cooler months. Care should always be taken when you water weak trees.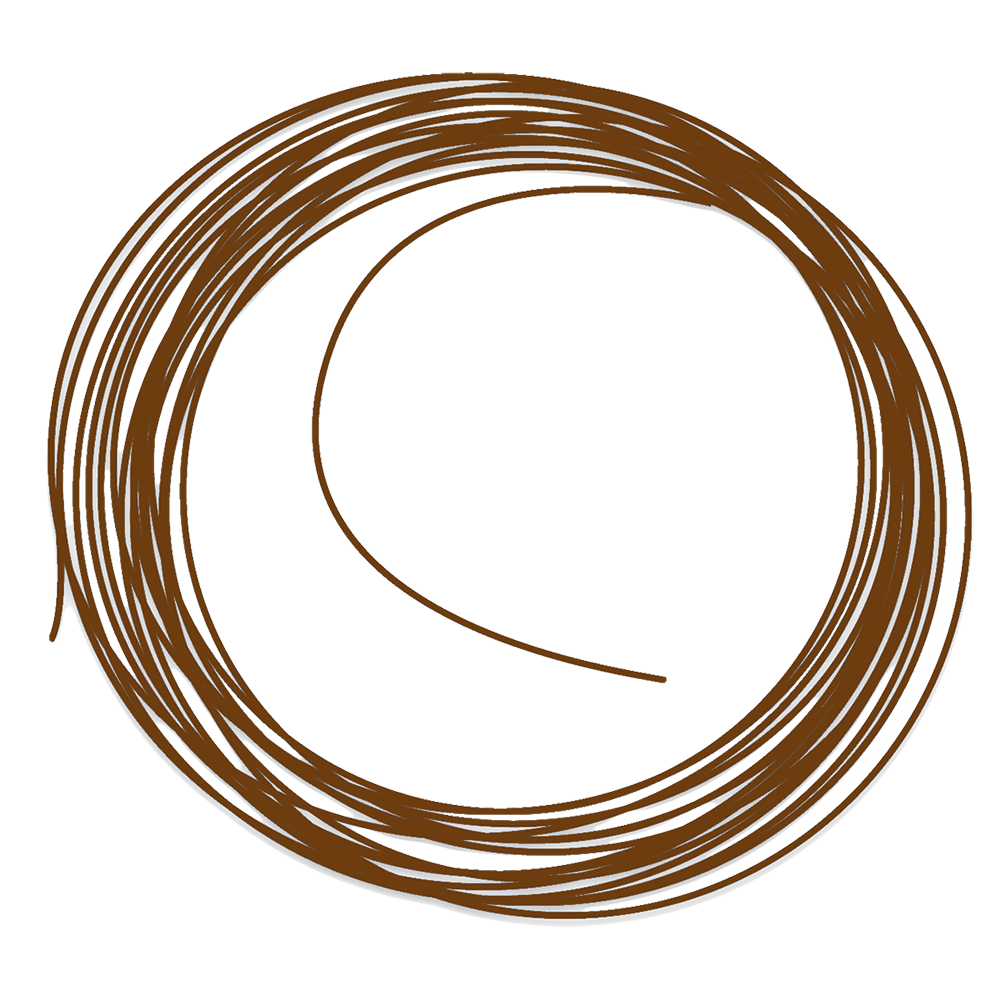 Wiring: I practice the 'semi-clip and grow' style. I wire structure and refine with pruning. Aluminium wire is typically used.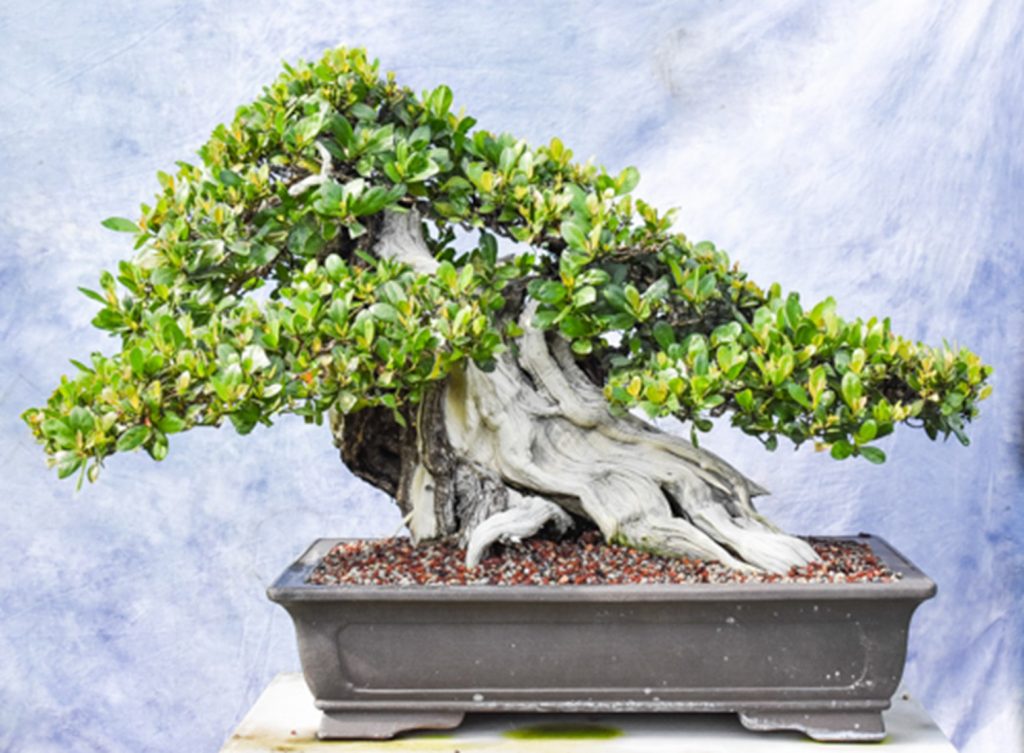 ---