It's almost needless to say that junipers are the most popular material for bonsai. They can withstand lots of work done in a short period of time. Available at most nurseries in all kinds of varieties and sizes. They are almost ready to work on and instant satisfaction is yours. We show you what you can do with a simple Blaauw juniper.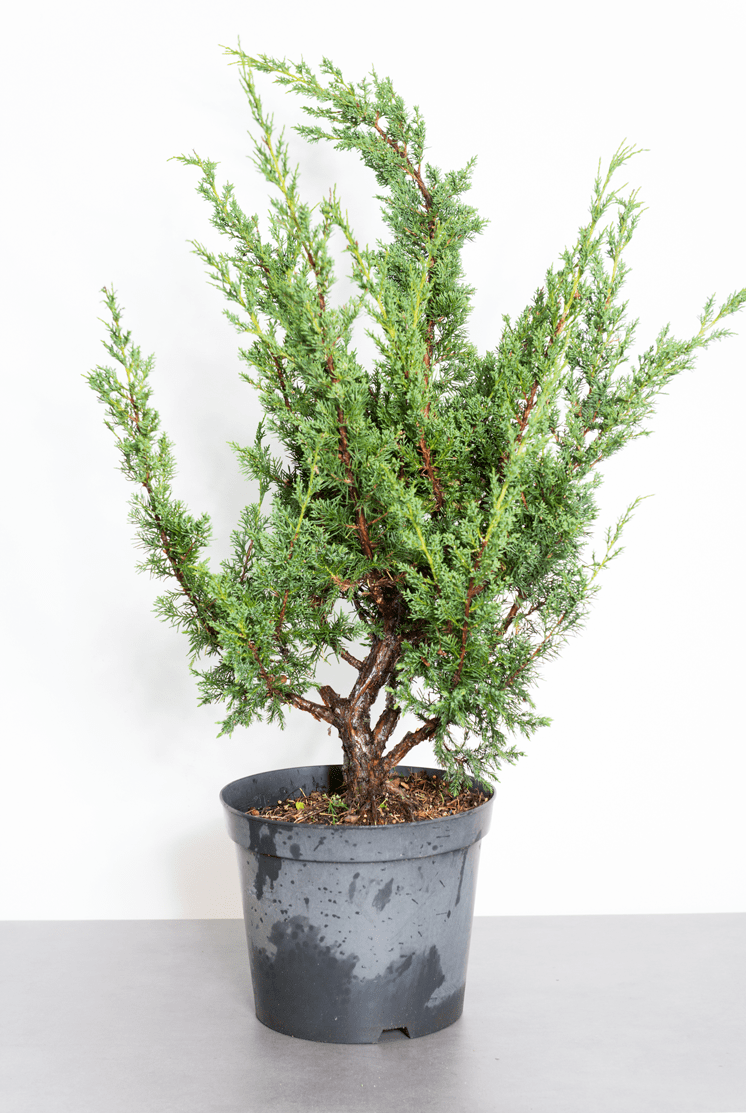 Analysing the tree
We have chosen to work on this Blaauw juniper, strong and vertically growing with small scaly leaves. These are quite easily obtainable in nurseries because they are popular as garden shrubs. Fresh junipers arrive in spring and you can pick and choose the best one. A downside of the Blaauw is that it has a very stalky trunk which is sometimes rather too straight, so we went down on our knees to look for a trunk with a slight curve.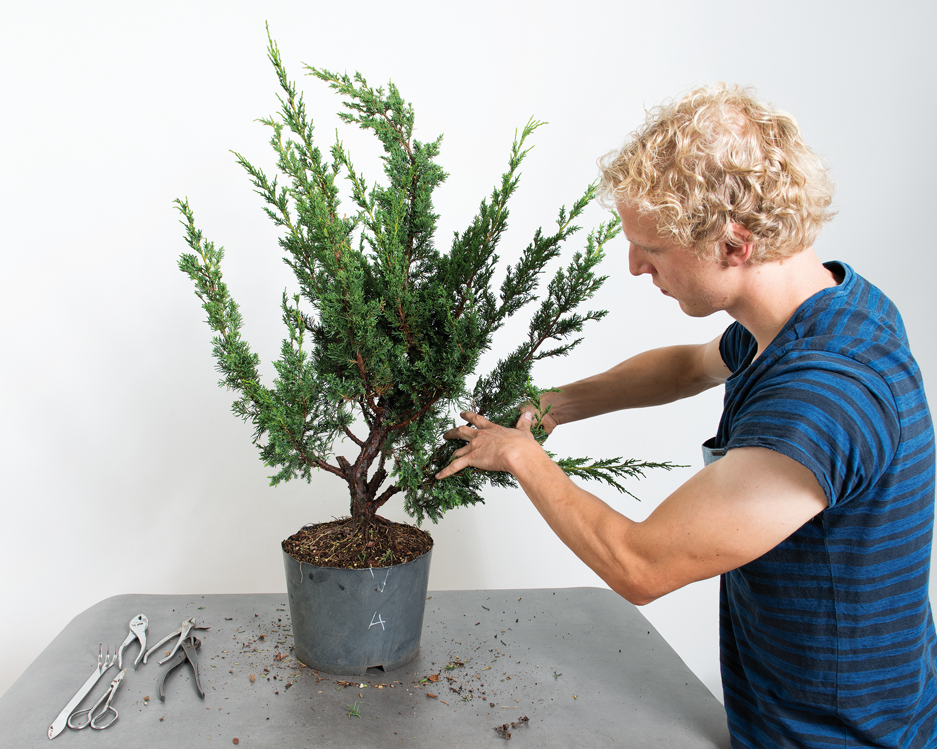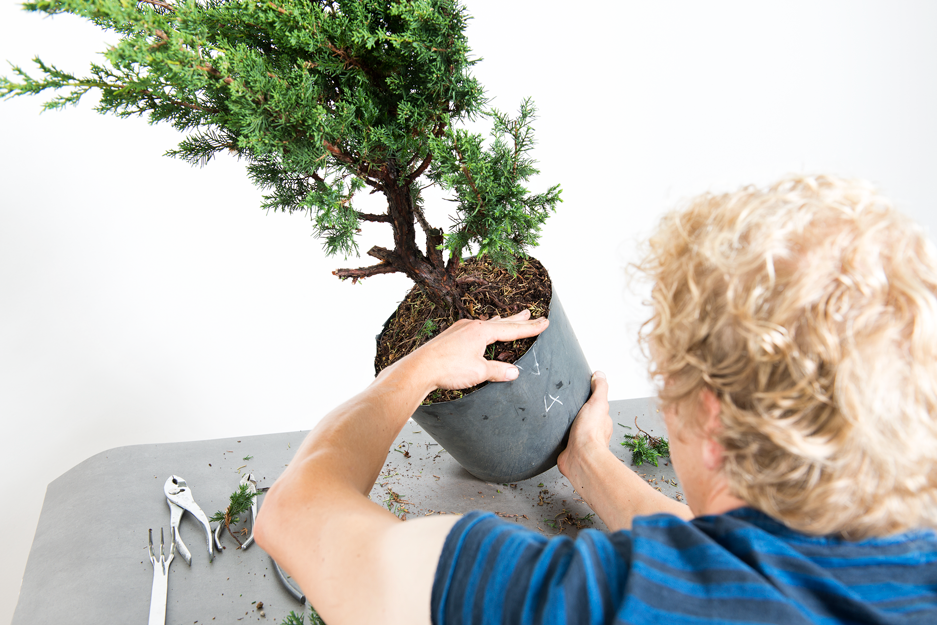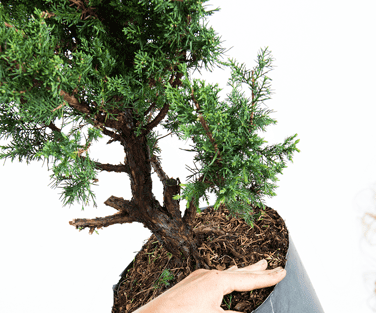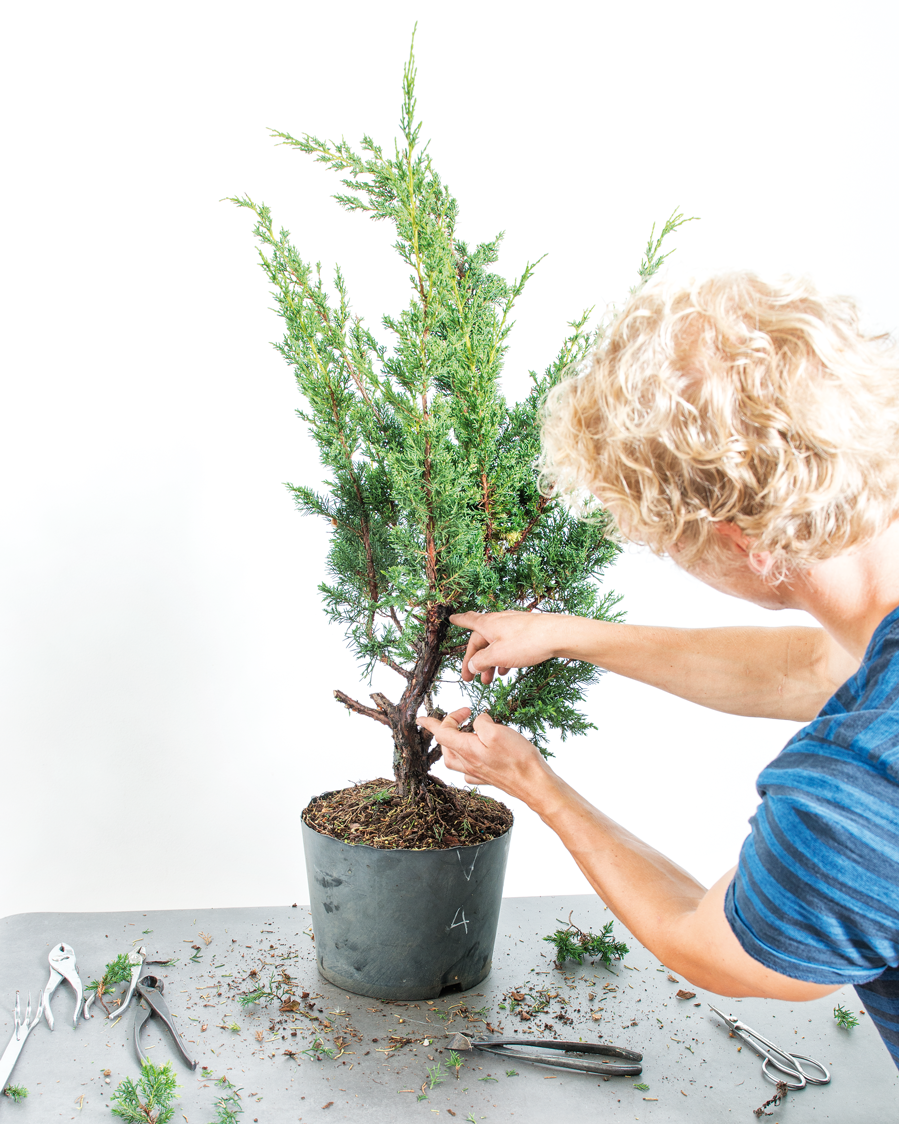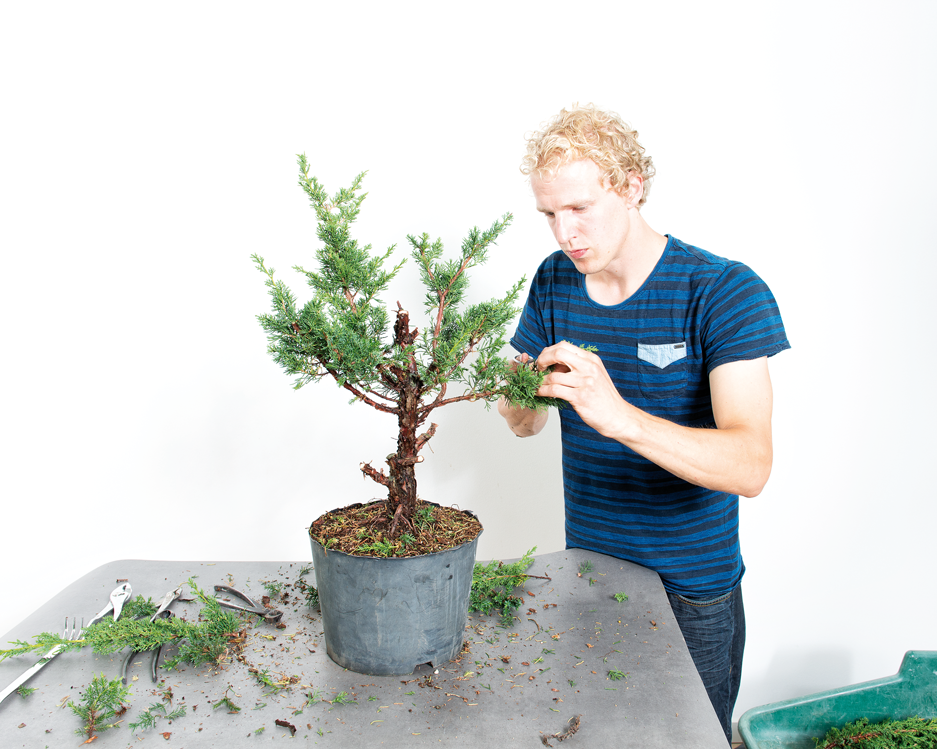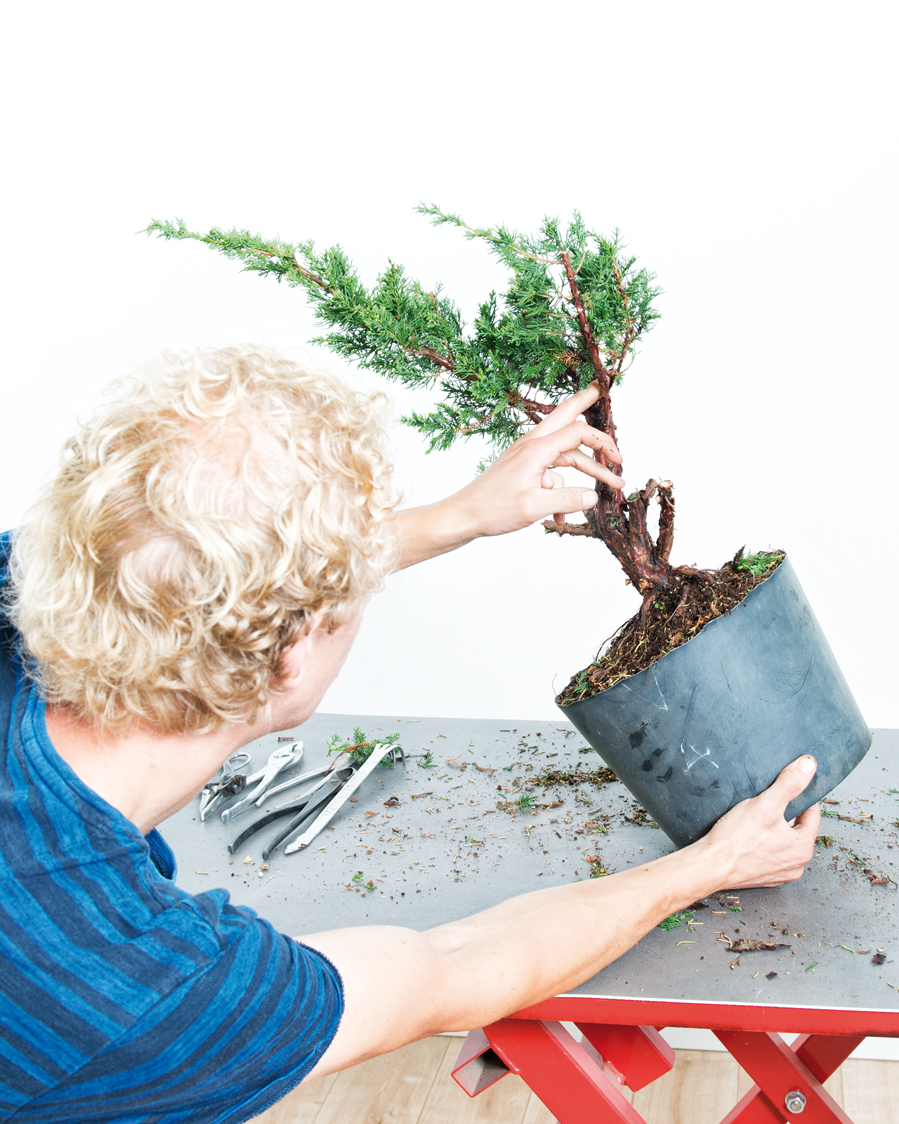 Removing the branches
The middle part of the trunk is quite straight, but by tilting the tree to the left the movement is improved, creating a more slanting style and using the branches at the upper part. This means that the thicker lower branches have to be removed because in this new position they would face upright.
A more slanting style is suitable for this tree using its upper branches to create the major, side and top branches.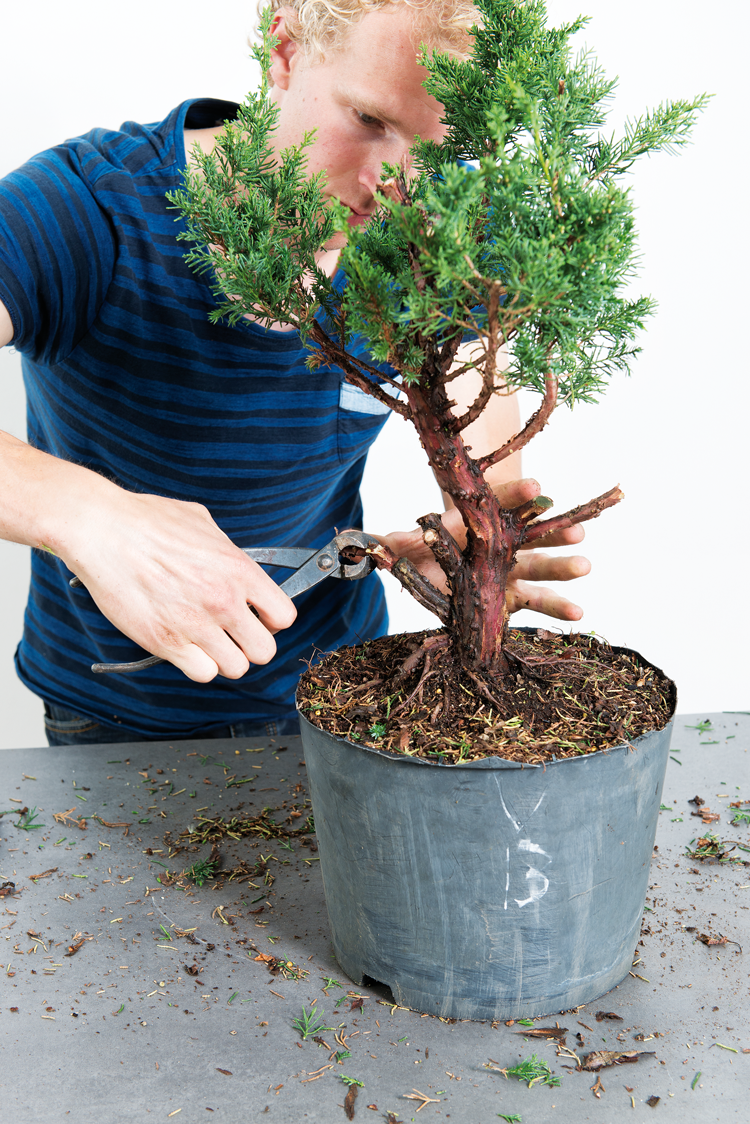 Making jin and shari
Jin and shari are features that very much belong to a juniper. In mountainous regions you will encounter junipers with deadwood caused by falling rocks or by the weight of snow. Wind, sand and sun shape soft deadwood leaving only the harder core wood. It's a very dramatic effect which we can easily mimic in juniper bonsai. A young tree can become far more interesting and a sense of age is added instantly. In the Blaauw juniper especially, you can use some deadwood to add more interest and disguise the stalky trunk.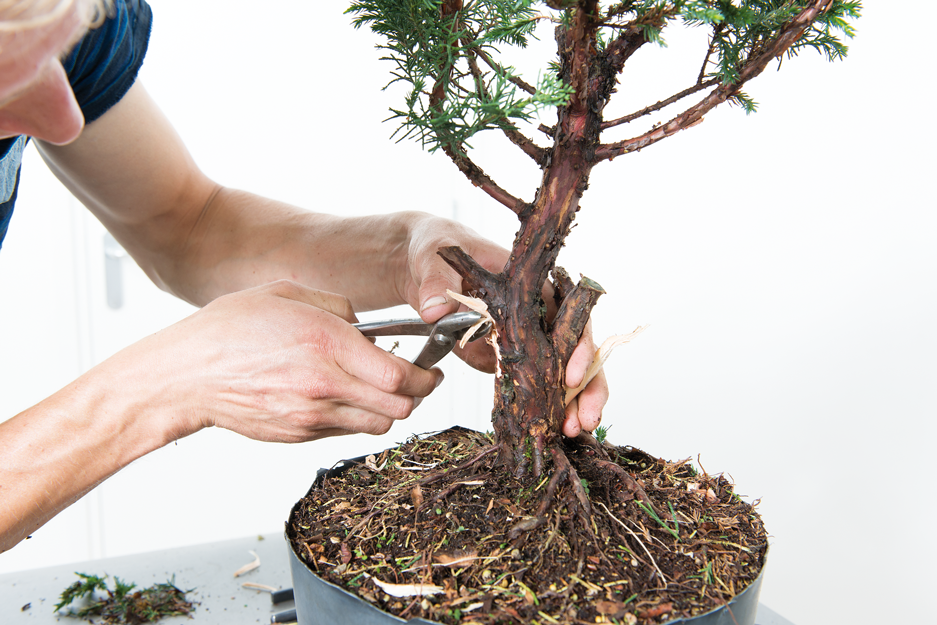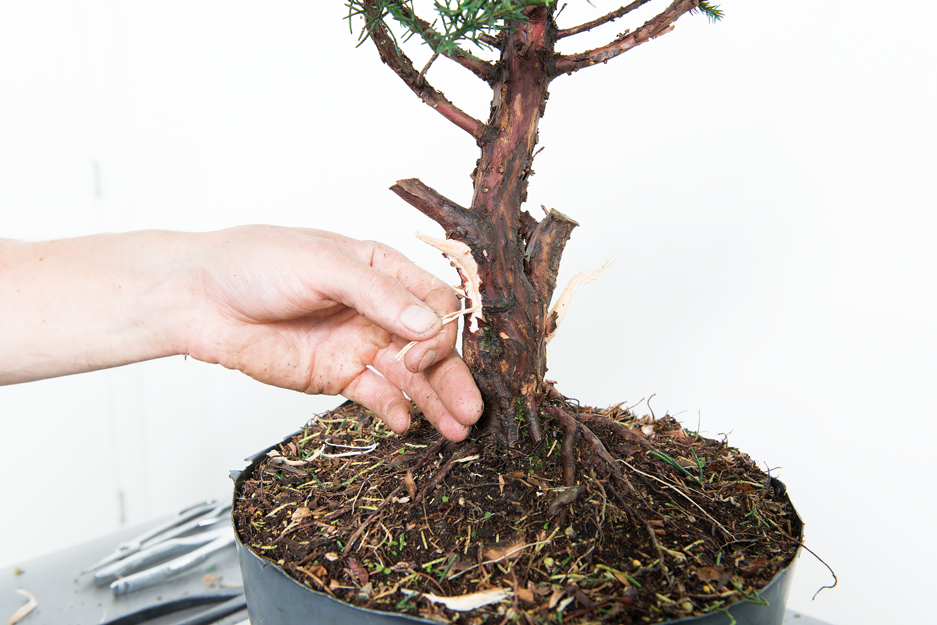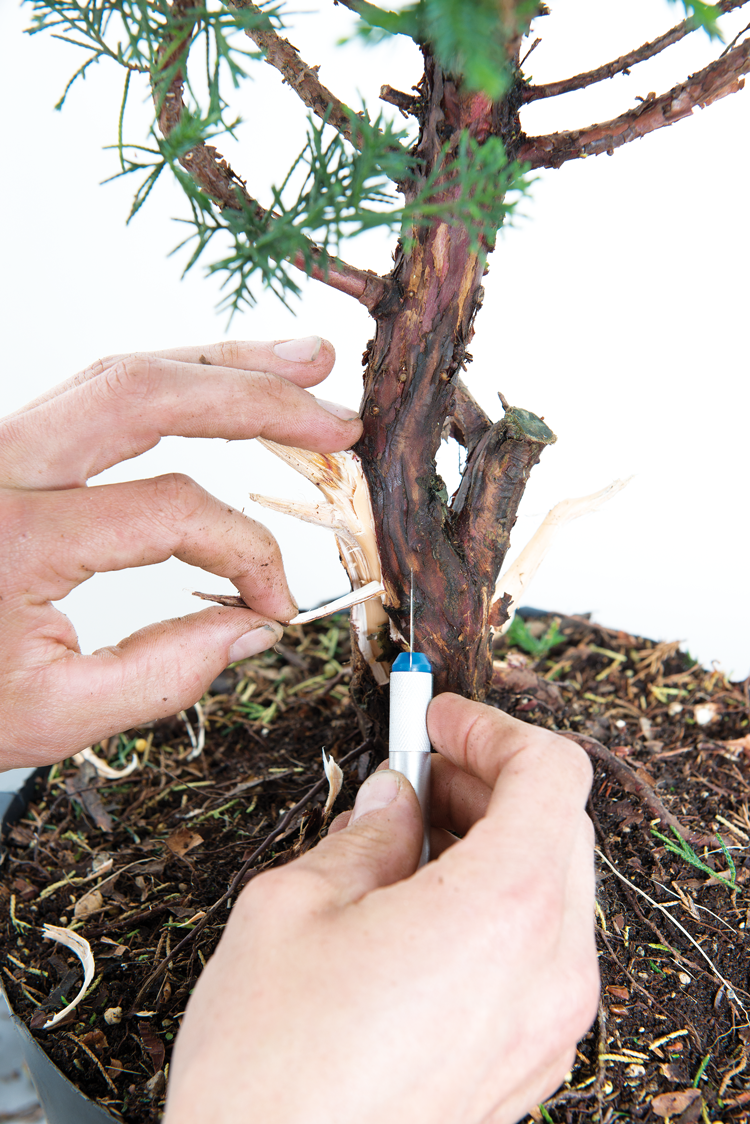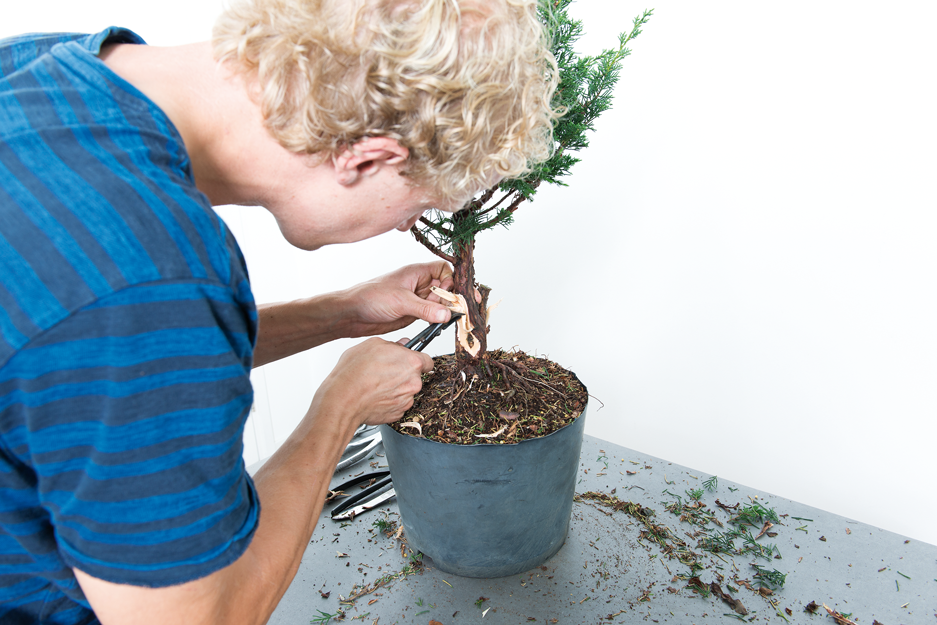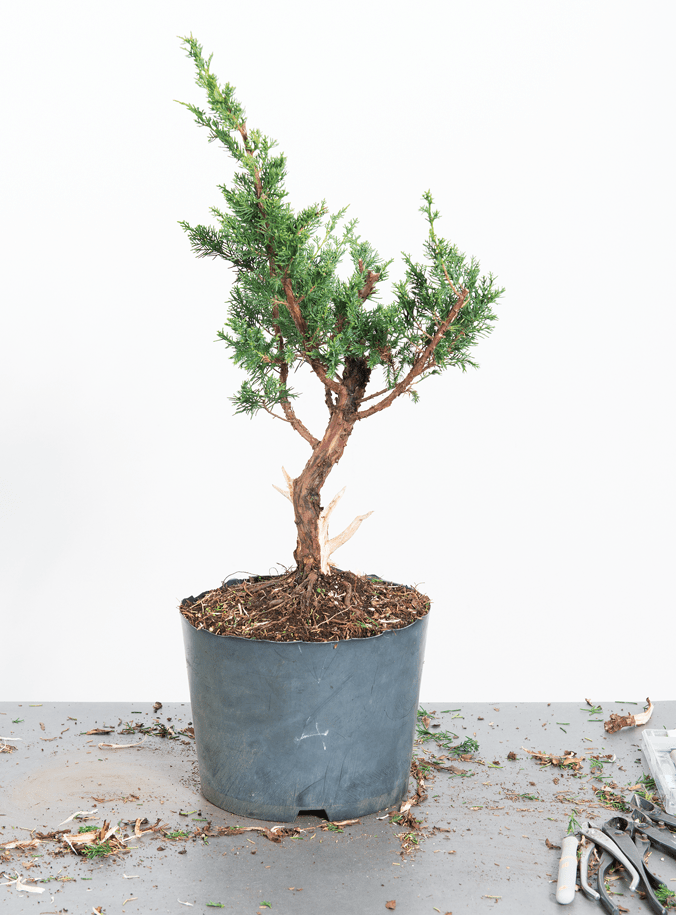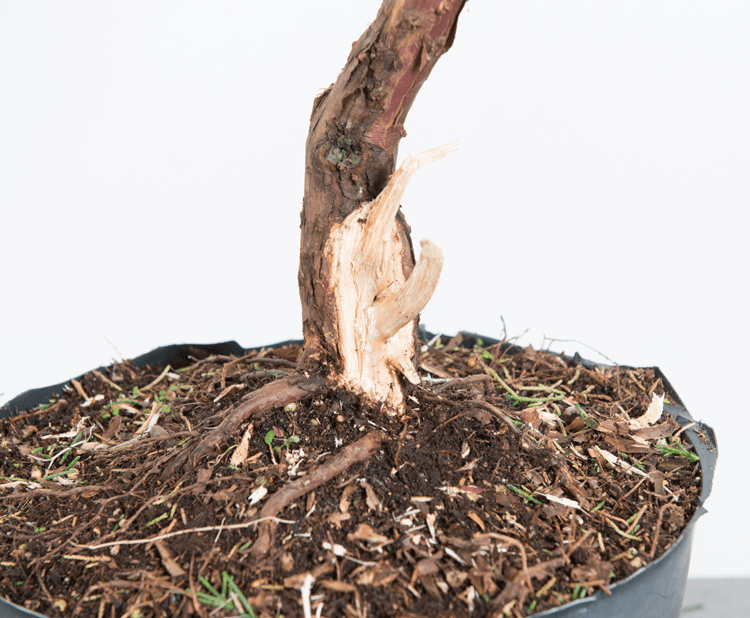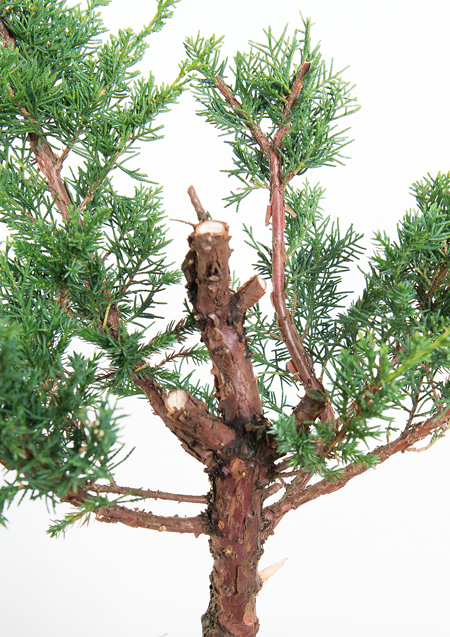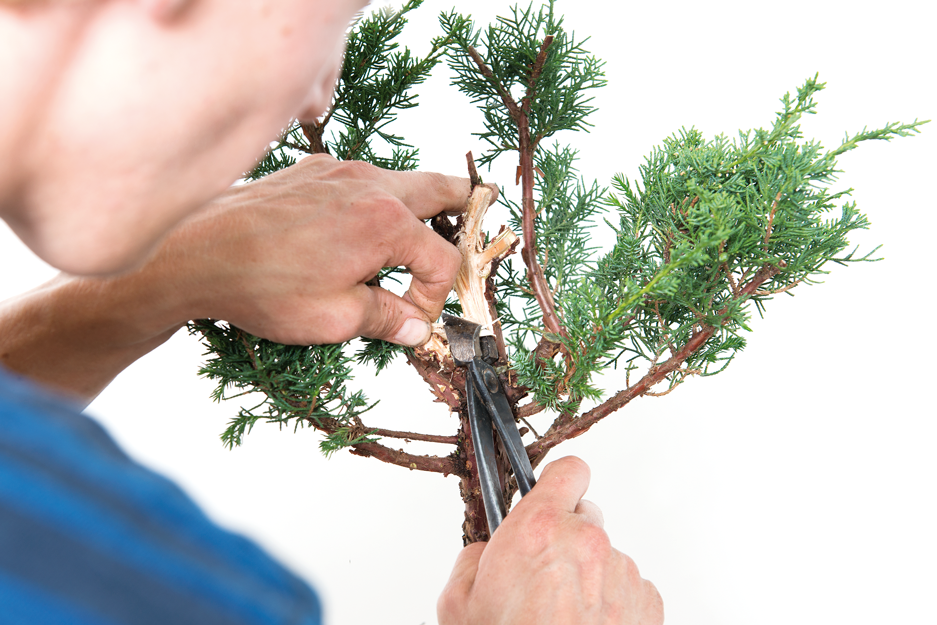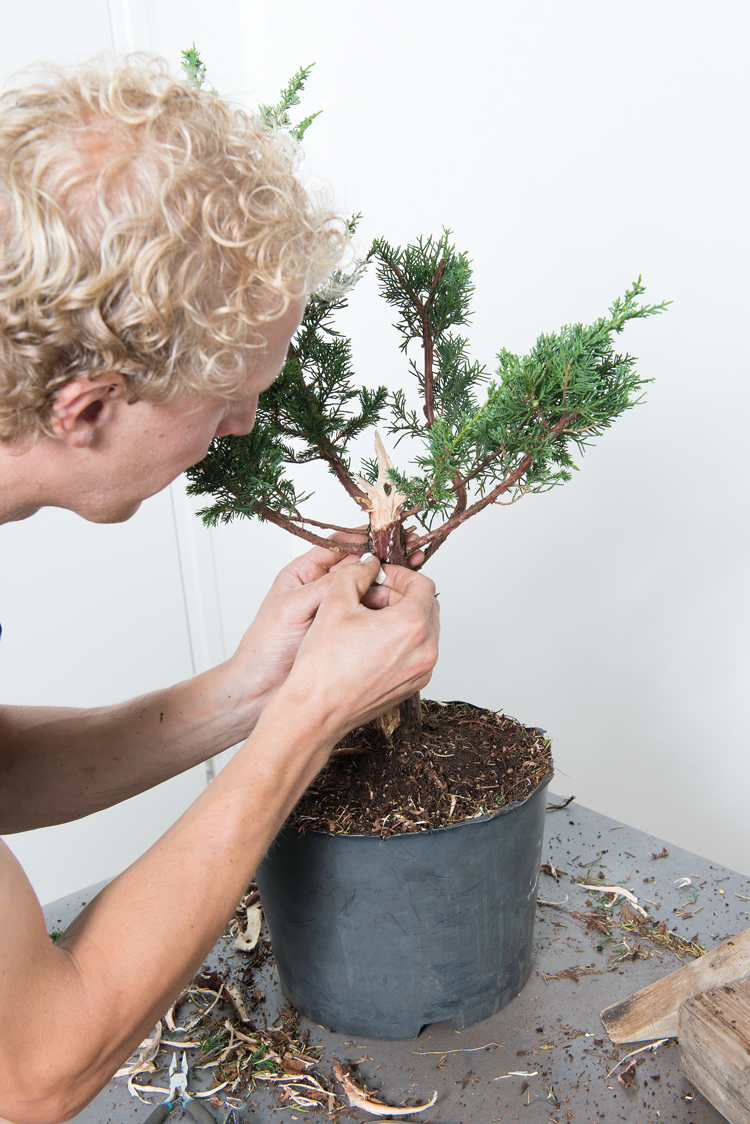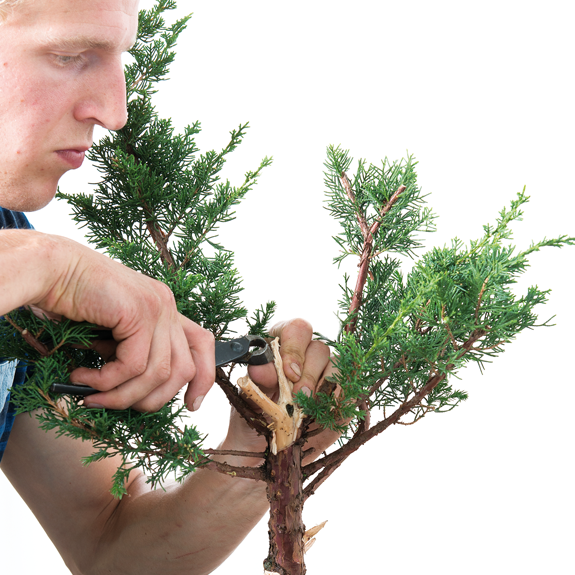 Wiring the tree
Wiring junipers is easy, they are very forgiving and are flexible. Try to combine branches with a single wire letting the wire start at the top, or so-called 'branch shoulder' so that it starts at the outside of the curve.
Blaauw junipers are somewhat more brittle than the normal chinensis variety, so I use aluminium wire. Some branches at the top need a small layer of wet raffia for protection. Wire always in the direction the branch is bent.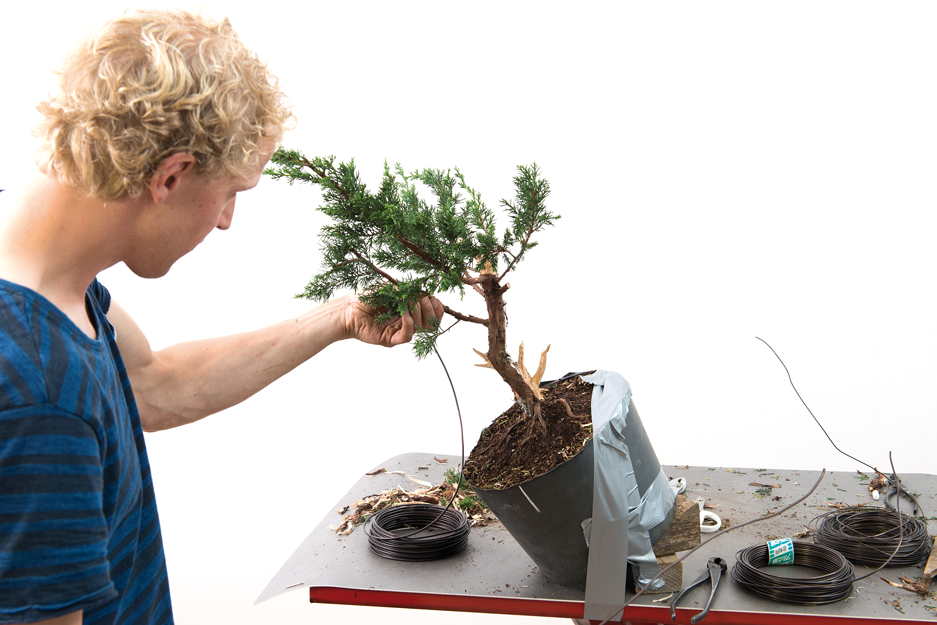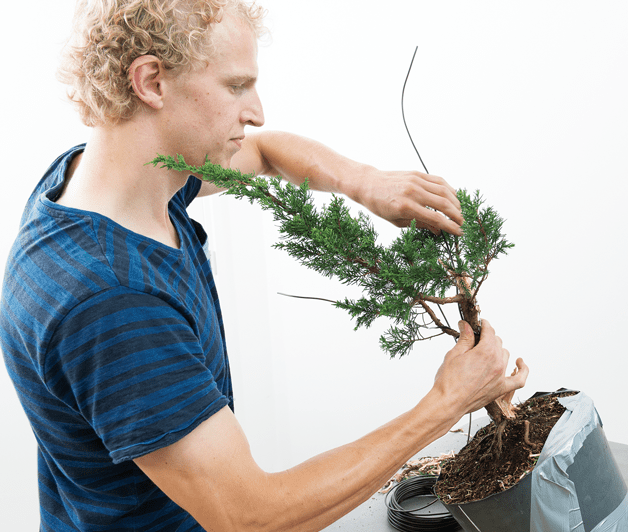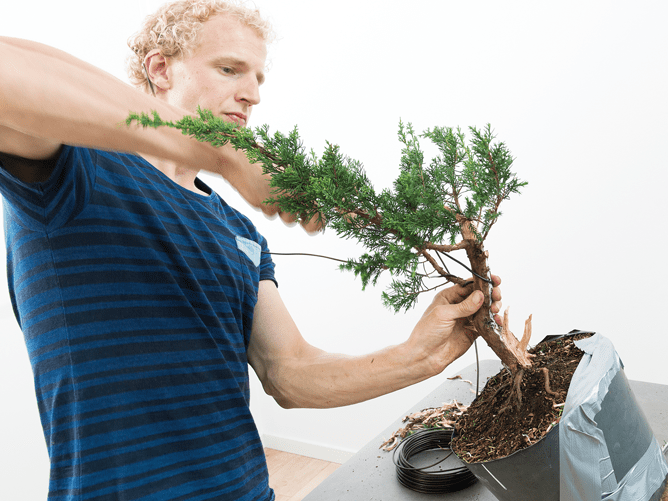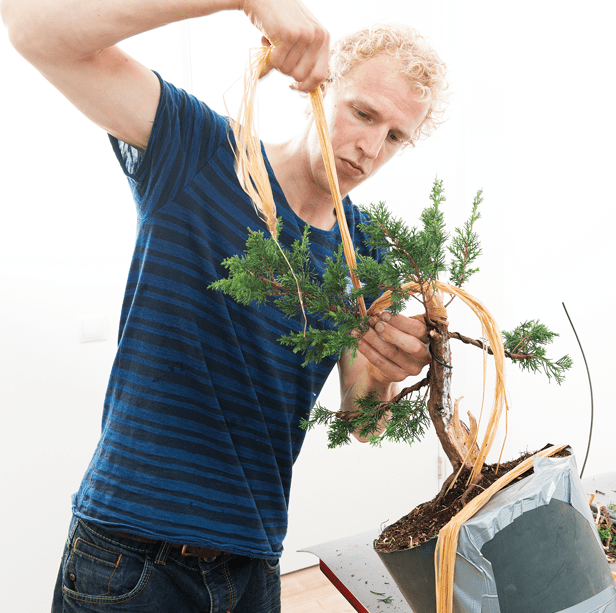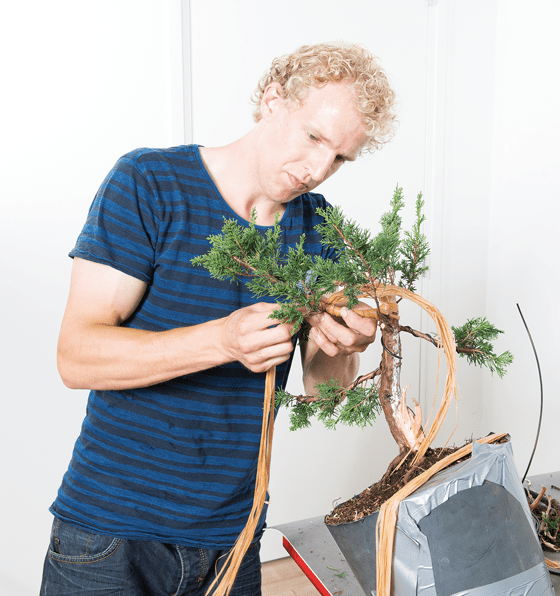 This branch will be bent in a curve. So, to give extra protection, I have wrapped it in raffia, using the jin as the anchoring point.
The two ends of the raffia come together at the tip of the branch and are tied together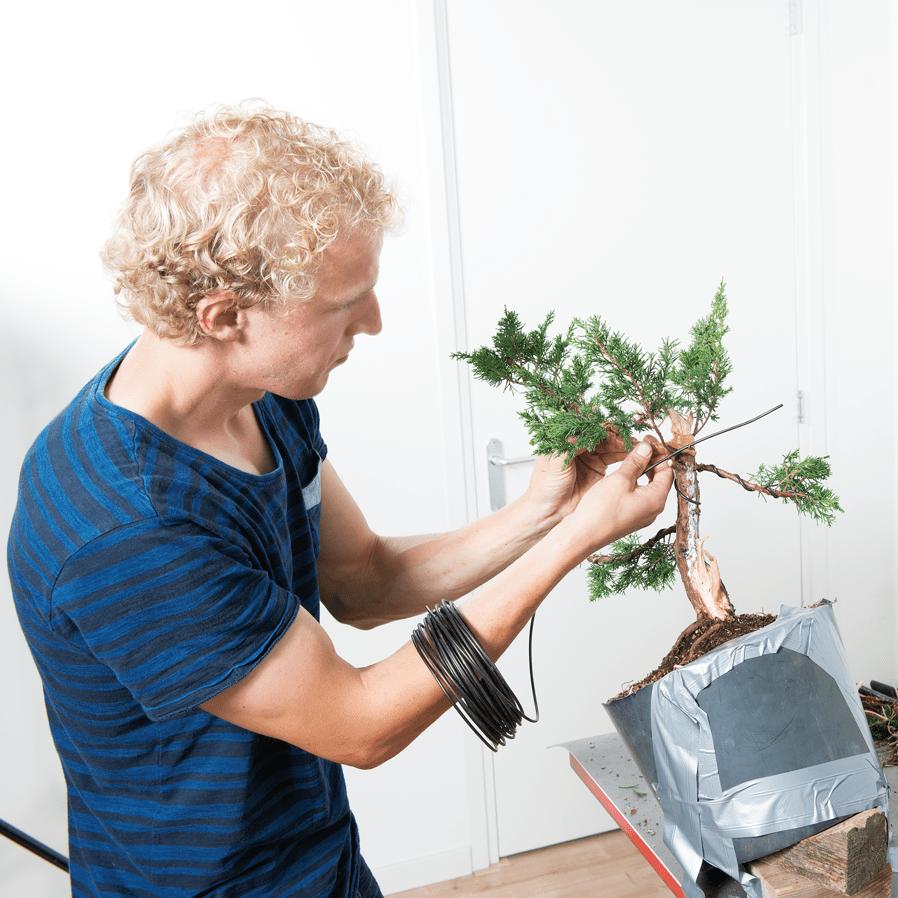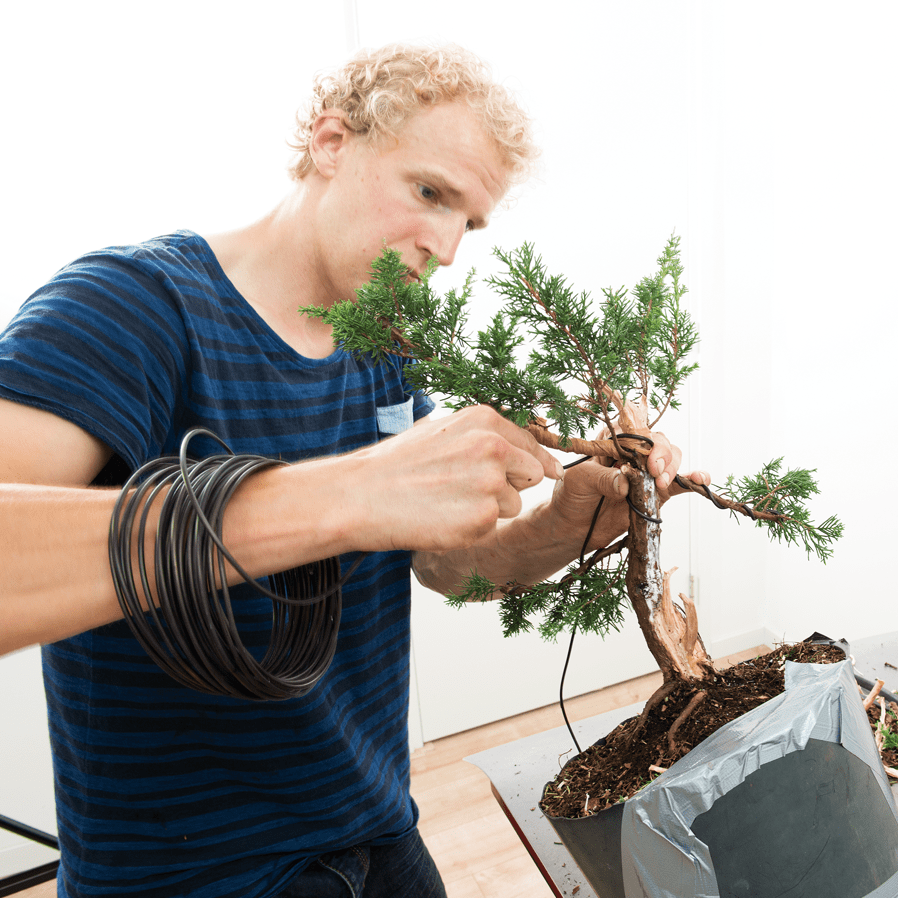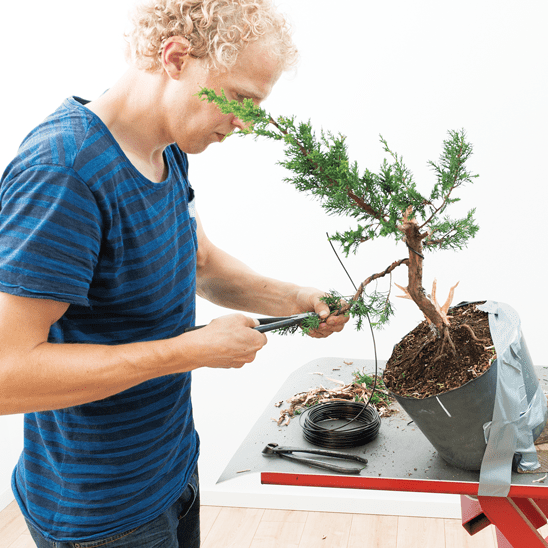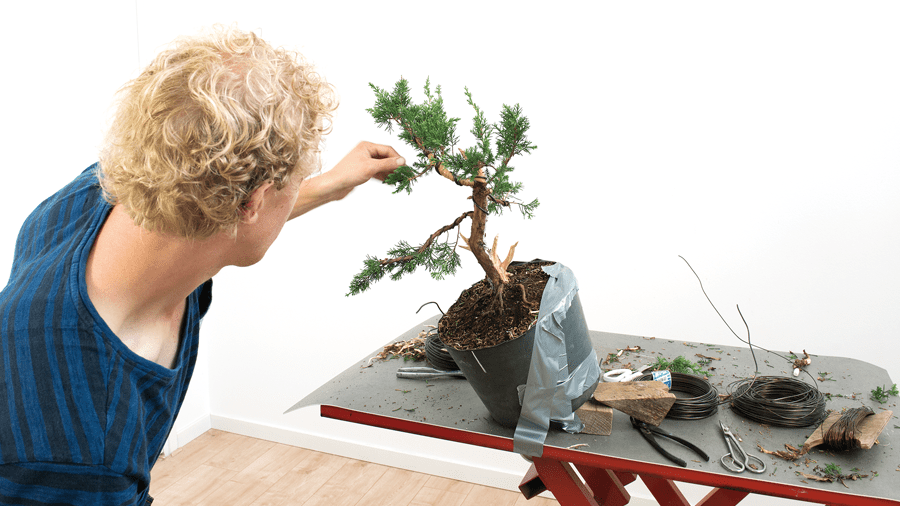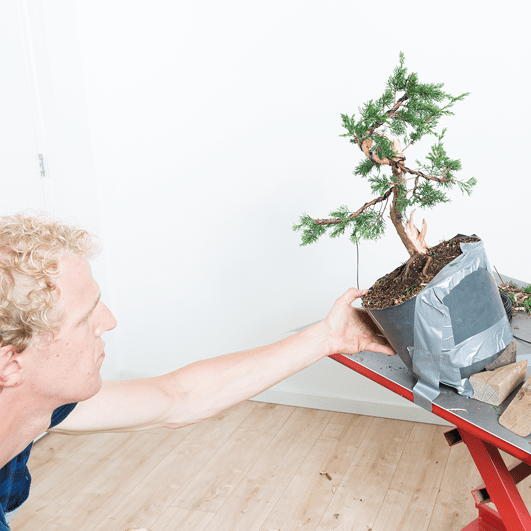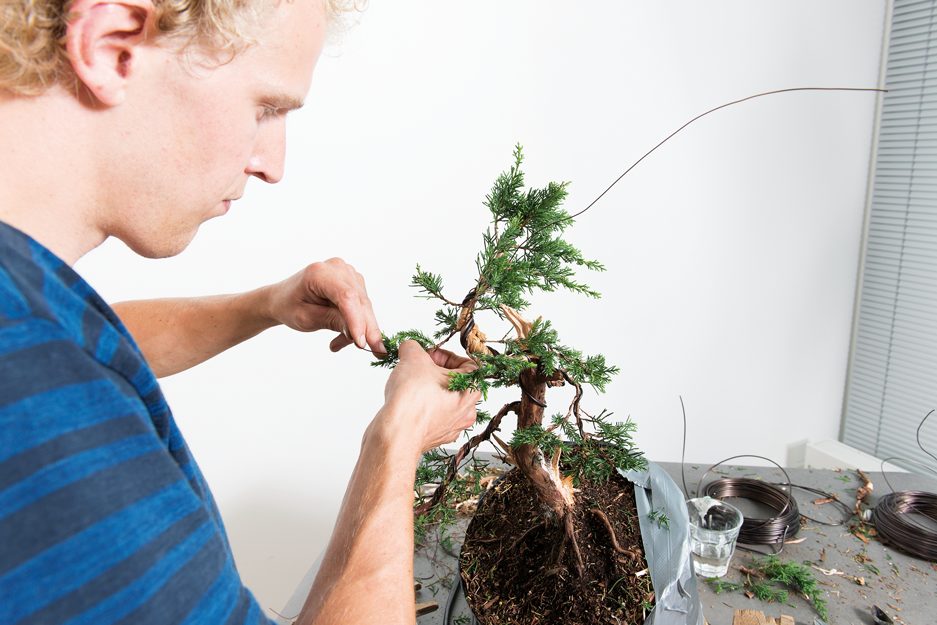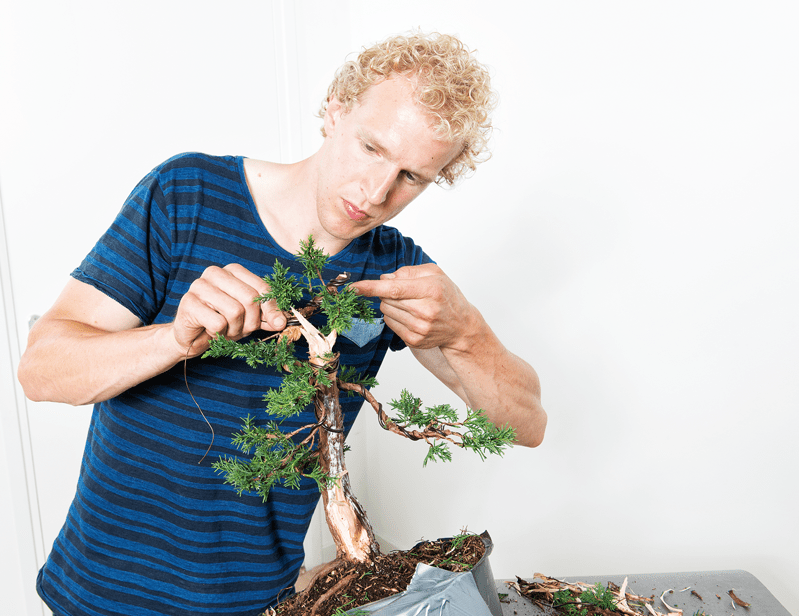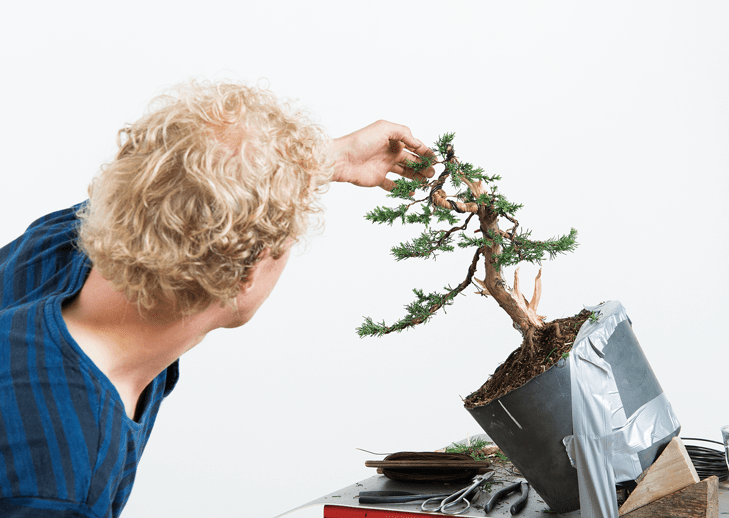 Carefully wiring the very small side branches at the top. These need to grow into dense foliage pads.
From shrub to bonsai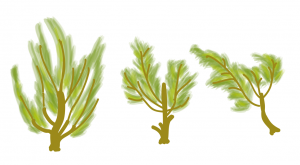 The result so far
With junipers you can receive an almost instant result, very rewarding. However, this little tree still needs time to grow dense foliage pads, which will make it look more mature. In the spring of next year it can be repotted safely. The wires must be monitored in autumn; if some start to become a rather tight they may be removed.