How to choose plants suitable for creating bonsai
When buying a bonsai, or pre-bonsai, try not to start with seedlings, cuttings, or little plants from a nursery. They take too long and are too unpredictable. These techniques are reserved for the more experienced.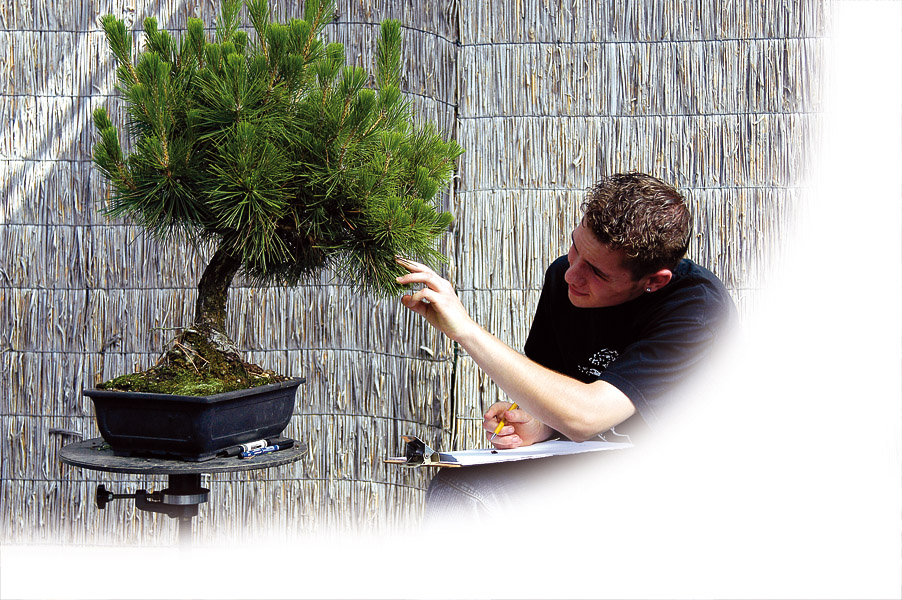 To practise the basic methods of bonsai it's best to buy some nursery stock, let's say a beech or a hornbeam. At a general nursery or garden centre, you will find an assortment of trees. These, however have not been grown specifically for becoming bonsai, but are garden plants. In Japan and China you will find specialist nurseries growing all kinds of trees especially for bonsai. This doesn't mean that you'll be unable to source good suitable material locally, but you will need to be a little more imaginative and examine the material closely for suitability. Its dense foliage hides the structure of trunk and branches. The trees are almost certainly planted deep into the container, so you need to remove some soil to be sure you have a good-looking trunk. The material is not very expensive, and you will gain much satisfaction in creating a personal work from scratch.
Try to avoid unpleasant scars and too apparent cuts on the trunk — they require too much work and many years of patience before they disappear. In bonsai, we always try to create trees that look as if man has never touched them. However, a nursery tree is not perfect, and will almost certainly need work on it to correct the defects.
This is a medium-sized Hinoki cypress from nursery stock.
Close examination reveals that behind the bushy foliage lies an interesting branch structure growing close to the trunk.
Inspect the roots. Avoid material with a compacted root ball and roots that wind round. Be sure the soil is clean, without too many weeds.



Check that you have enough branches to be able to choose 

your first three branches. Check the good health of the foliage. Note the absence of parasites.


Take a harmonious subject, not too slender, too high, nor too small. Don't forget that the height of the trunk should be only six times its diameter — no more!


Rather than conifers choose leafy trees; they're easier for
beginners. We suggest: olive, beech, hornbeam, Japanese maple, elm. If you still want to start with a conifer anyway, choose a Pinus mugo. If you prefer to buy a bonsai directly from a professional, choose elm, maple, or Ficus, for example. Avoid junipers and carmona; you'll come to those later.